Dates
Adults
2
Please, enter a destination
Filters
Top facility
More
Top facility
More
Hotels in Sardinia
(5453 results)
Sardinia Travel Guide
As a mainly mountainous region, Sardinia has become one of the most popular resorts not only in Italy but in entire Europe. Located in the middle of the Mediterranean Sea, this island is widely known due to turquoise sea and exquisite beaches. Moreover, it is here that people live longer and happier life than residents of other areas. It can be explained by the revered Mediterranean diet of beans, vegetables, grains, and little meat. At the same time, it is assumed that residents of Sardinia walk at least 10 kilometers per day, which contributes to the improvement of their health status. Nevertheless, if you aim to enjoy the combination of archaeological sites, stone fortresses, warm sea, and magnificent landscapes, you should definitely take Sardinia into consideration. For example, approximately 3 million individuals visit this island annually.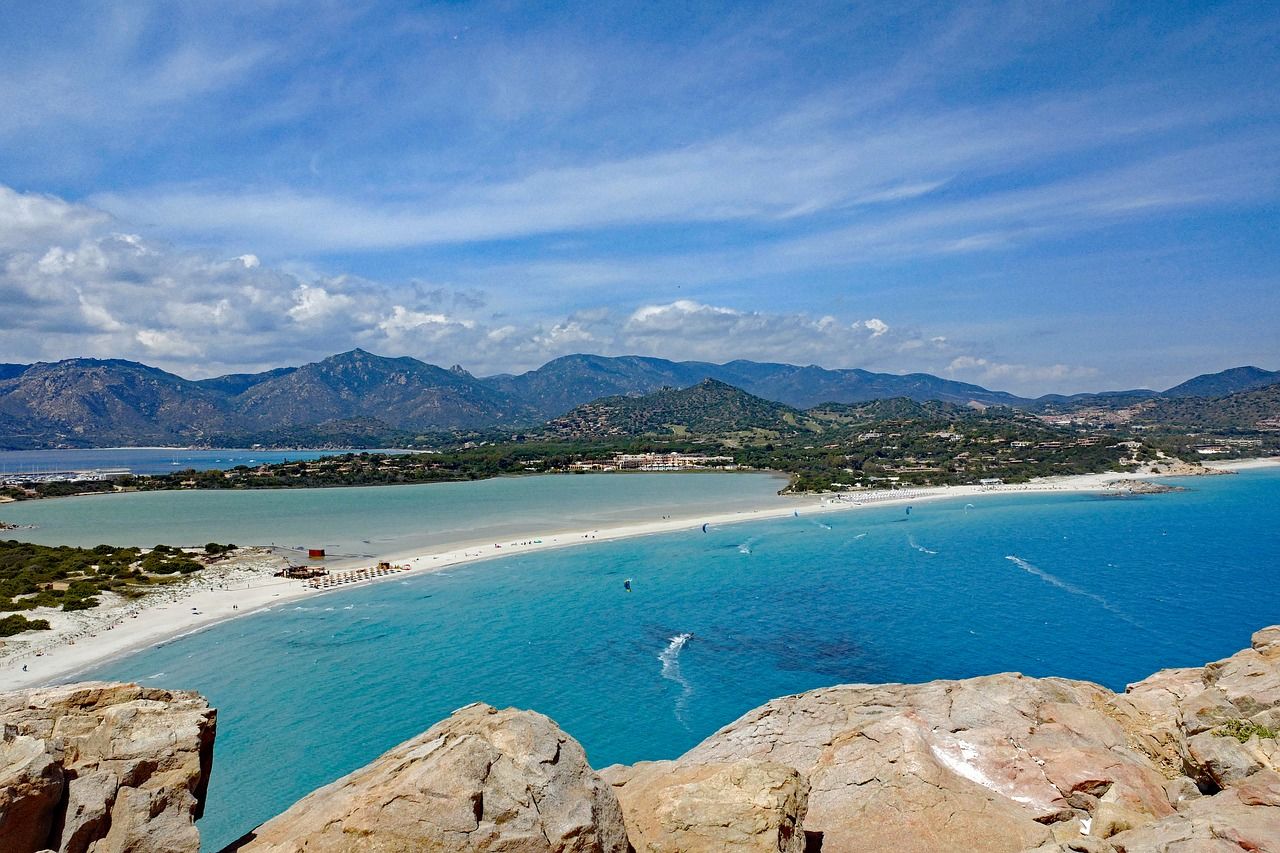 Best Time To Visit Sardinia
In spite of the fact that it is usually recommended to visit this island in the summer, this belief can be considered false. In fact, Sardinia is situated in the region that is affected by the Mediterranean climate. As a result, the average temperature of July and August can reach up to 35-40 °C. Besides, these months are often regarded as a "hot" season, which means you can find crowds of tourists in this area. Therefore, it would be better to come here from April till June. Firstly, these months are characterized by more comfortable weather. Secondly, this period is associated with a lower number of visitors.
In turn, winter is perfectly suited for tourists who are interested in sightseeing, as the average temperature of this season varies between 13 °C and 16 °C. By the way, winter tourists can find the most affordable rooms in hotels.
Interactive Map of Sardinia
Towns And Resorts
The human history and the Mediterranean's most beautiful beach offerings are considered integral parts of Sardinia. Thus, tourists have the opportunity to find a variety of interesting places on the island.
Alghero
As the harbor town located on the northwest Sardinian coast, this place is tremendously popular among visitors of the island. Once you arrive there, you can explore its narrow streets, the medieval citadel, boutiques, and restaurants. Accordingly, if you aim to increase the level of awareness of the history of Sardinia and its traditions, you should definitely head to this town.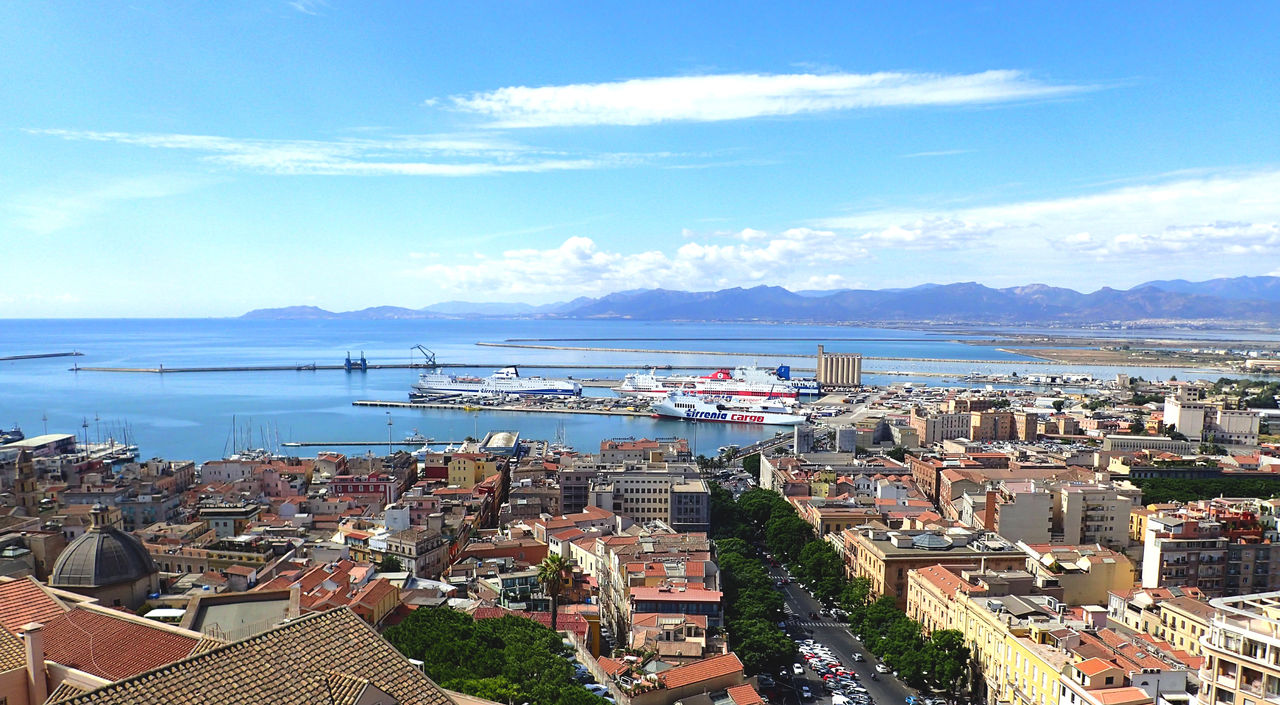 Cagliari
Today, this seaside town serves the functions of the capital of Sardinia. In addition, it is often described as "Jerusalem but without trees." For instance, if you are interested in history and archeology, you have the opportunity to explore ancient Roman ruins and baroque churches. In turn, if you are looking for a beach vacation, you can visit Poetto Beach that is widely known due to the clear water, soft sand, and well-developed infrastructure.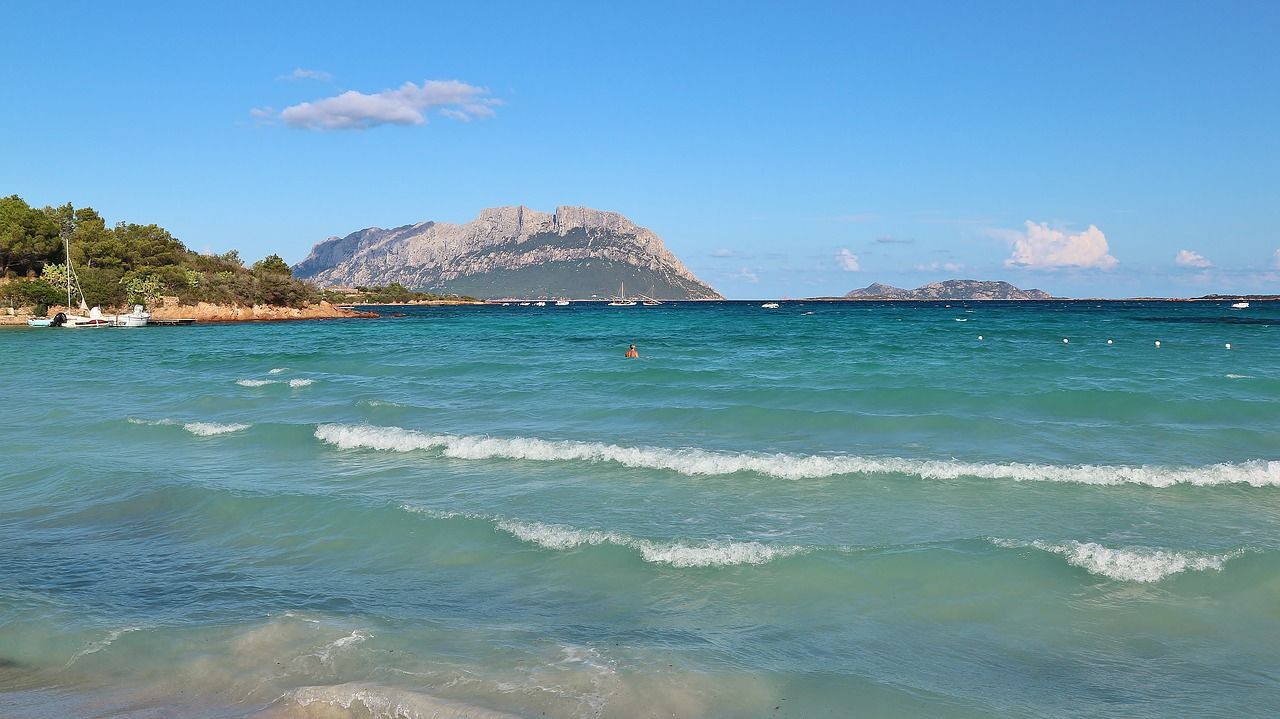 Olbia
As the main ferry port of Sardinia, this town can be regarded as a gateway to the entire island. Simultaneously, its close location to the international airport makes Olbia very popular among tourists. When it comes to its attractions, it would be essential to pay attention to local restaurants and shopping centers. For example, people can taste dishes in the Piazza Regina Margherita, whereas the Corso Umberto I is usually perceived as one of the best spots for shopping.
San Teodoro
If you want to stay on the east coast of Sardinia, take into account this resort town. It used to be a fishing village; however, it is widely known as one of the best resorts today. This resort welcomes admirers of water sports as well as people who are fond of nightclubs and bars. Therefore, it can be considered a versatile tourist destination.
Sassari
If you have a limited budget and a huge interest in the history of the island, you can come to Sassari. It is the second-largest city on the island, which is famous for its narrow streets, ancient buildings, and impressive sculptures. Additionally, this university town can be visited in order to enjoy local nature and magnificent sunsets.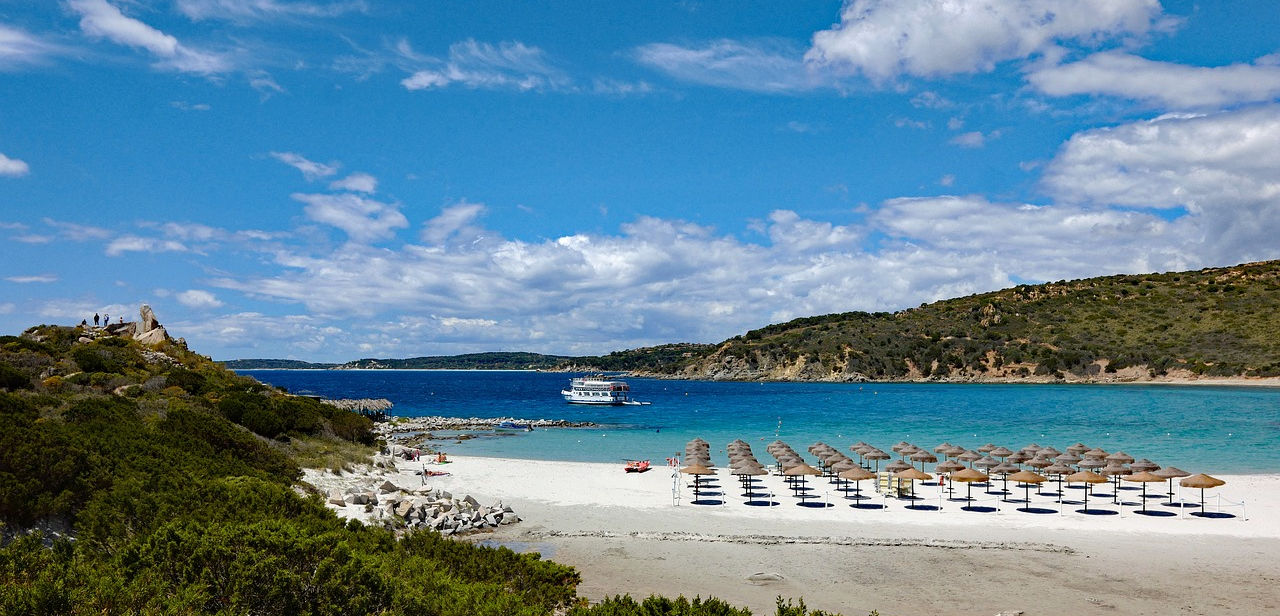 Villasimius
As a coastal town in the southern part of the island, this destination is tremendously popular among tourists who would like to improve their diving skills and explore long sandy beaches. Once you arrive here, pay attention to the Stagno di Notteri (a large lagoon, which is a hometown of flamingos and other rare bird species).
Best Beaches
In addition to historical monuments and water activities, the island is often defined as one of the best beach spots in Europe. In fact, the mix of favorable climate, turquoise water, and golden sand makes this place a paradise for admirers of a beach vacation.
Cala Brandinchi
The majority of guests of Sardinia tend to visit this beach (it is also known as 'Little Tahiti'). Such considerable popularity of this beach can be explained by shallow waters accompanied by 700 meters of soft sand and pine trees. Taking into consideration its landscapes and infrastructure, it is recommended to come here with children.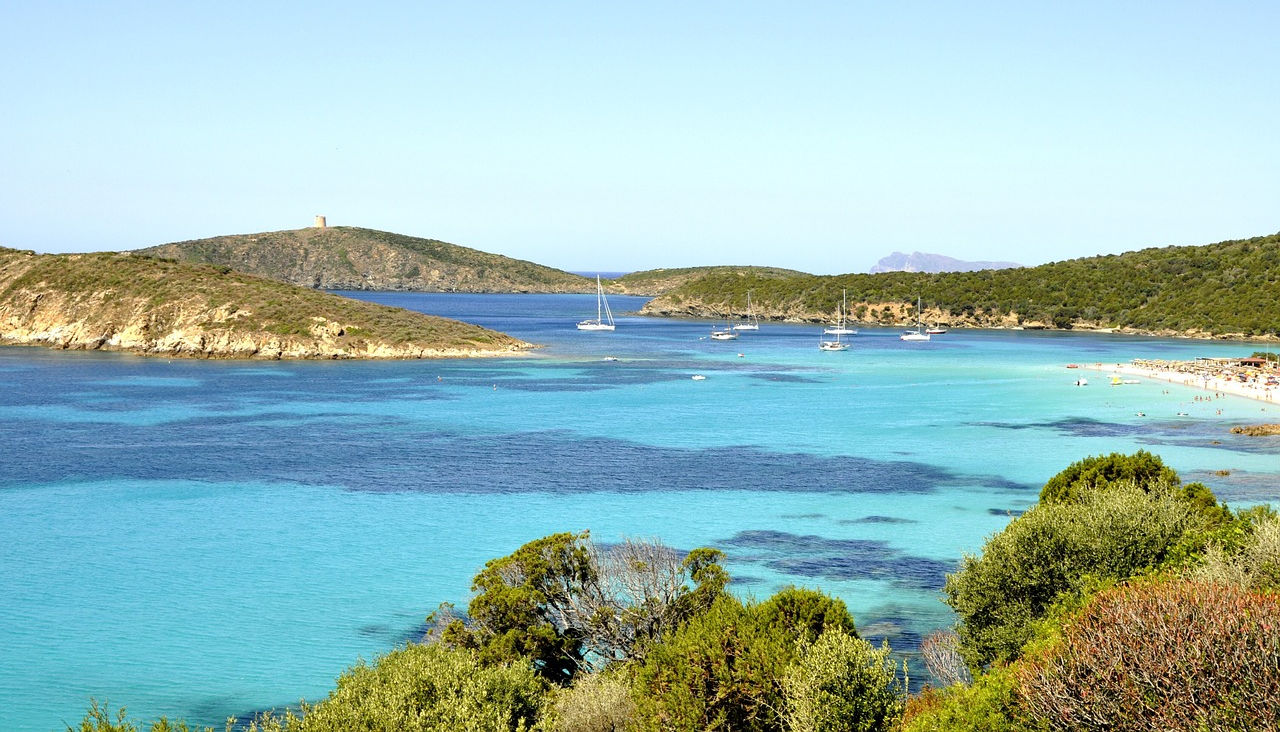 Spiaggia di Tuerredda
Situated in the southern part of Sardinia, this beach attracts people with the help of its clear water, stunning views, and perfect conditions for snorkeling. Nearly 500 meters of a wonderful strip of sand is the reason why numerous people come here. Subsequently, if your current location is somewhere near Capo Spartivento, consider this beach as an amazing spot for relaxing.
Spiaggia Rena Bianca
Looking for a beach where you can spend time swimming in the water? Take into consideration this beach, as it has some of the clearest, shallowest water on the island. By the way, it is the beach that offers the opportunity to admire the Strait of Bonifacio's spectacular views. People interested in the beautiful views and clear water should consider this beach for vacation.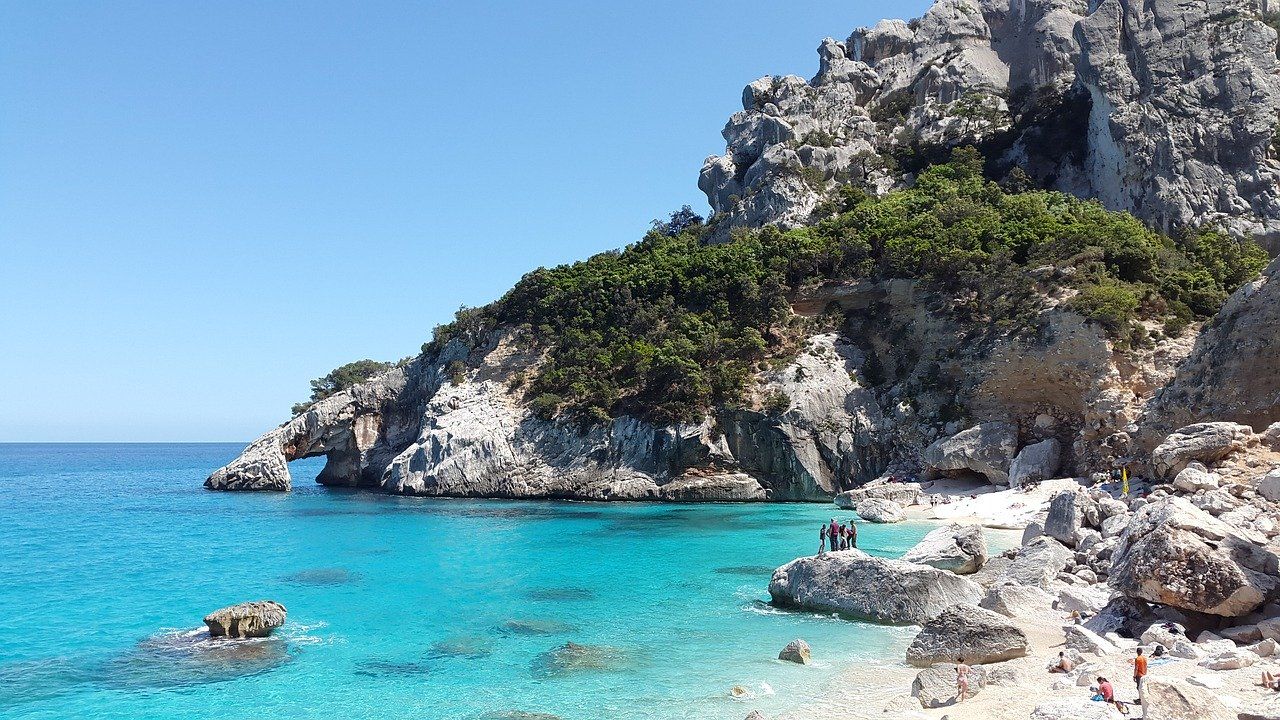 Cala Biriola
Admirers of water sports often head to this beach, as it provides perfect conditions for scuba diving and snorkeling. Besides, mountainous terrain makes this beach look like a place from the fairytale. Nearby you can find Cala Sisine beach and Cala Mariolu beach, which is why you can combine the vacation in different spots at the same time.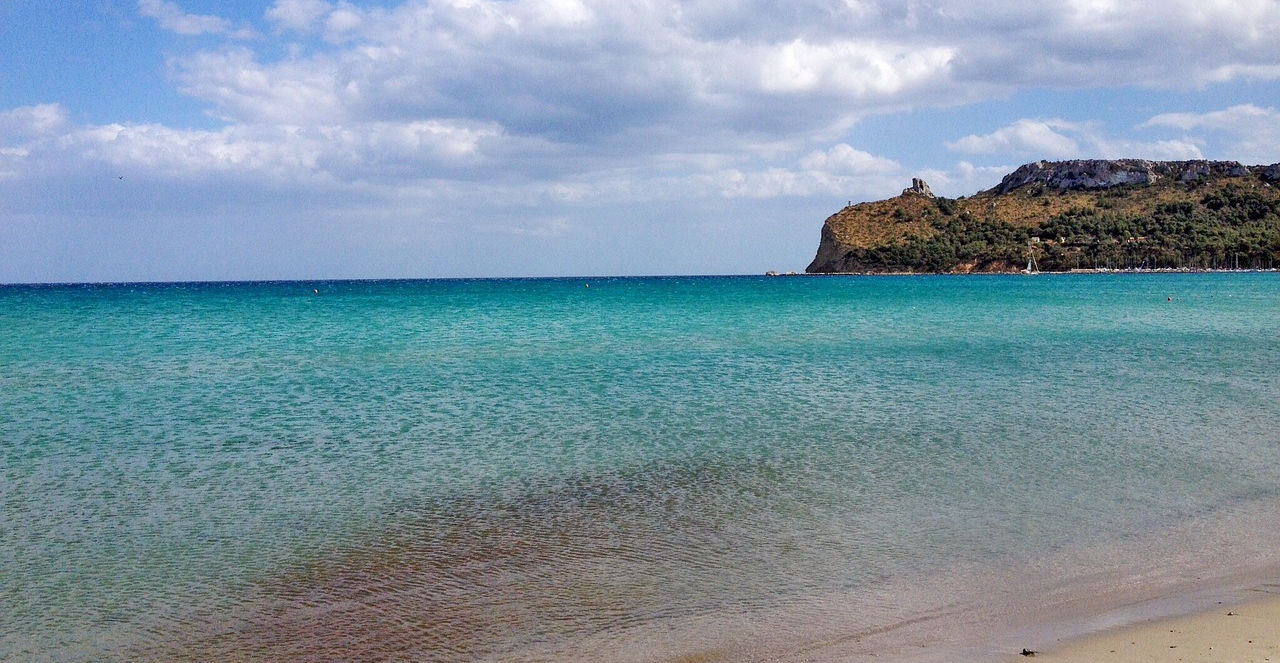 Chia
It is recommended to consider this beach for a vacation with families and friends. Its most popular activities include beach tennis, kayaking, paddle boating, windsurfing, and kitesurfing. At the same time, if your main purpose is to enjoy the sun and warm water, you can also come here. If you want to combine a beach vacation with bars, pubs, or nightclubs, it is better to take into account other locations.
Attractions And Activities
Sardinia provides numerous opportunities to its guests, as it has an interesting history, breathtaking nature, and well-developed infrastructure. Therefore, in order to enjoy a vacation on this island to the fullest extent, it is advised to make a list of must-see attractions.
Sail Around The Island
Sardinia is a fascinating island that should be explored from different sides. In order to achieve this goal, a vast number of tourists tend to join cruises around the island.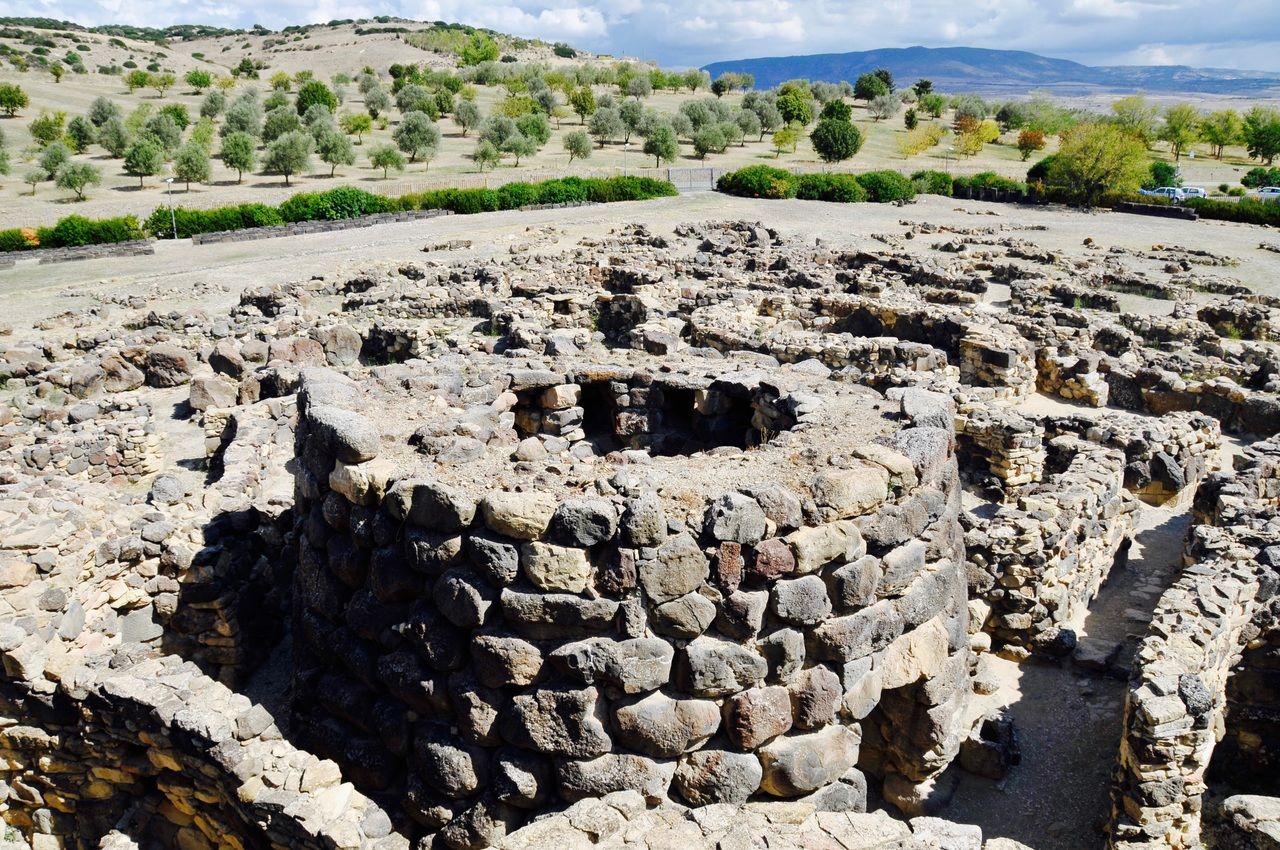 For example, these cruises usually include spots, such as bays of Cala Regina, Mari Pintau, and Torre delle Stelle, as well as the Maddalena Archipelago.
Join An Excursion To Nuraghe Su Nuraxi
This tourist attraction is described by UNESCO as "one of the best restorations anywhere in the Mediterranean." In fact, the remains of these stone towers are considered the most interesting place for sightseeing, as the sculptures date back to 1,500 BC. In other words, it is the attraction that can help you to increase the level of awareness of the history of this island.
Attend Local Festivals
In addition to historical attractions and beaches, Sardinia impresses its guests with various events as well. For instance, you can get a lot of positive impressions by attending Sant'Efisio, I Candelieri, and San Simplicio. Sant'Efisio is the festival that is based on the idea to pay tribute to local traditions. Therefore, residents of the island walk 50 km from Cagliari to Pula in traditional clothes to celebrate this festival. In turn, I Candelieri encourages people to pay attention to the importance of religion.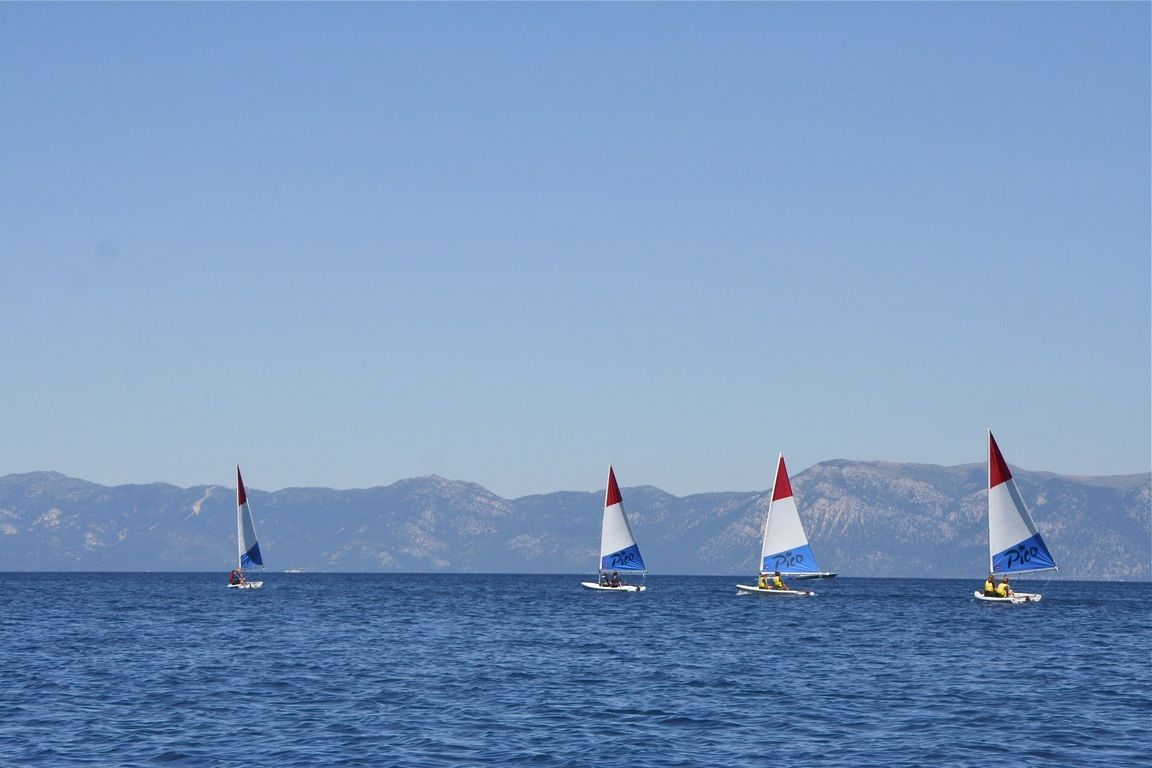 Practice All The Water Sports
Nowadays, diving, SUP expeditions, and surfing are considered the most popular water activities on the island. Its beaches offer the opportunity to rent the appropriate equipment and improve skills in the specific water activity (if you need it). For example, you can head to Capo Carbonara where marine life is thriving.
Visit the Mamoiada Masks Museum
Situated in Mamoiada, this museum provides information regarding the common origin of the island's rituals and the meaning of the carnival masks.
If the main idea of your trip to Sardinia is to learn about this fascinating aspect of Sardinian culture, you should definitely come to this place.
Traditional Dishes And Drinks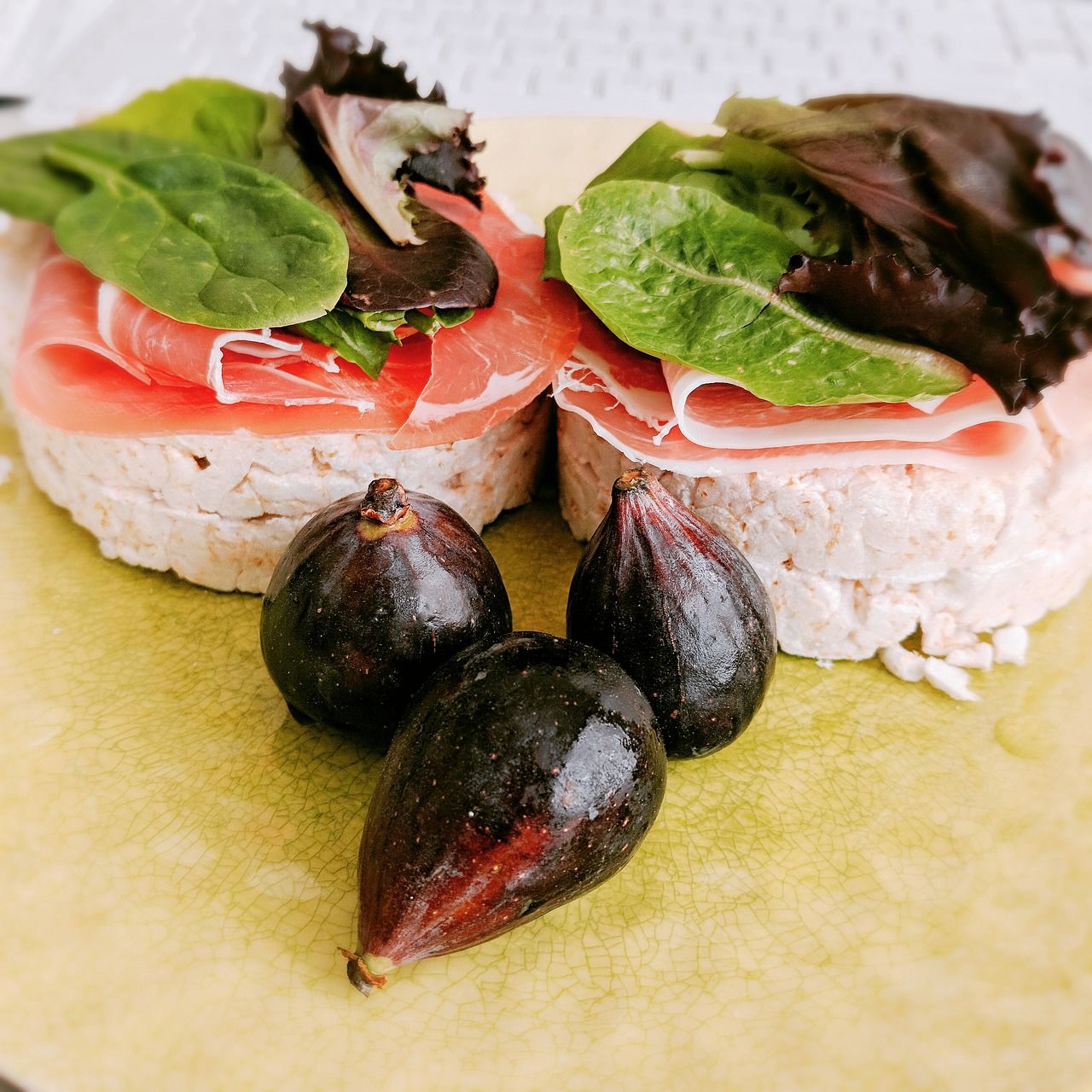 First of all, it is essential to note that the healthy nutrition of residents of Sardinia is the primary reason why this island is included in the group of the National Geographic Blue Zone. In other words, the Mediterranean diet is the reason why Sardinia has the highest concentration of people over 100 years old. Thus, the traditional dishes of this island play a significant role in the improvement of the overall health status of the population.
Secondly, it would be important to provide examples of specific dishes that are tremendously popular in this region. For example, once you arrive here, pay attention to pecorino (traditional cheese), pane Carasau (bread), fregola (tiny pearls of pasta), prosciutto di pecorino (meat), sea urchins, and malloreddus (pasta made from semolina and saffron). When it comes to drinks, take into consideration Vermentino (a white wine), Cannonau (a red wine), and myrtle liqueur.
If you are looking for the best places where recommended drinks and dishes can be tasted, you should visit Dolceacqua, I Frati Rossi, and Antica Trattoria.
Best Ways To Get To Sardinia
Nowadays, there are 2 main ways to get to Sardinia: either by air or by sea. Simultaneously, some people take appropriate measures in order to combine these kinds of transportation. In turn, it helps to save money, although this trip will take more time.
When it comes to flying, it is essential to note that the island has 3 airports that provide nonstop international flights from Europe. If your departure location is not connected with any of these airports, you can pay attention to airports in Italy, Rome, and Milan. Once you arrive there, you can easily get to Sardinia.
At the same time, you can get to Sardinia by sea, even though this trip is predicted to be long and tiring. For instance, this tourist destination has direct connections by ferry with Sicily, France, and Spain. Nowadays, there are 5 shipping ports in Sardinia. Therefore, it is advised to analyze the advantages and disadvantages of each option regarding traveling to the island in order to choose the best one.
Transport
Today, car rental is regarded as the best way to get around the island. The average price for these services is €60. In turn, if you consider other options, you can get around Sardinia with the help of trains, buses, or taxis.
In spite of the fact that the train network is limited, it is still a popular way to travel on the island. In fact, this kind of public transport leaves on time and arrives within ten minutes or so of the scheduled arrival time.
The majority of villages and resorts of this island are connected with the help of buses that serve functions under the supervision of ARST (the public transport company). The prices depend on the season and length of the trip; the average prices vary between €1.30 and €20.
Accommodations And Hotels
Sardinia is the place that can satisfy your expectations with the highest quality services. Hence, you can be sure you will find the best place to stay here.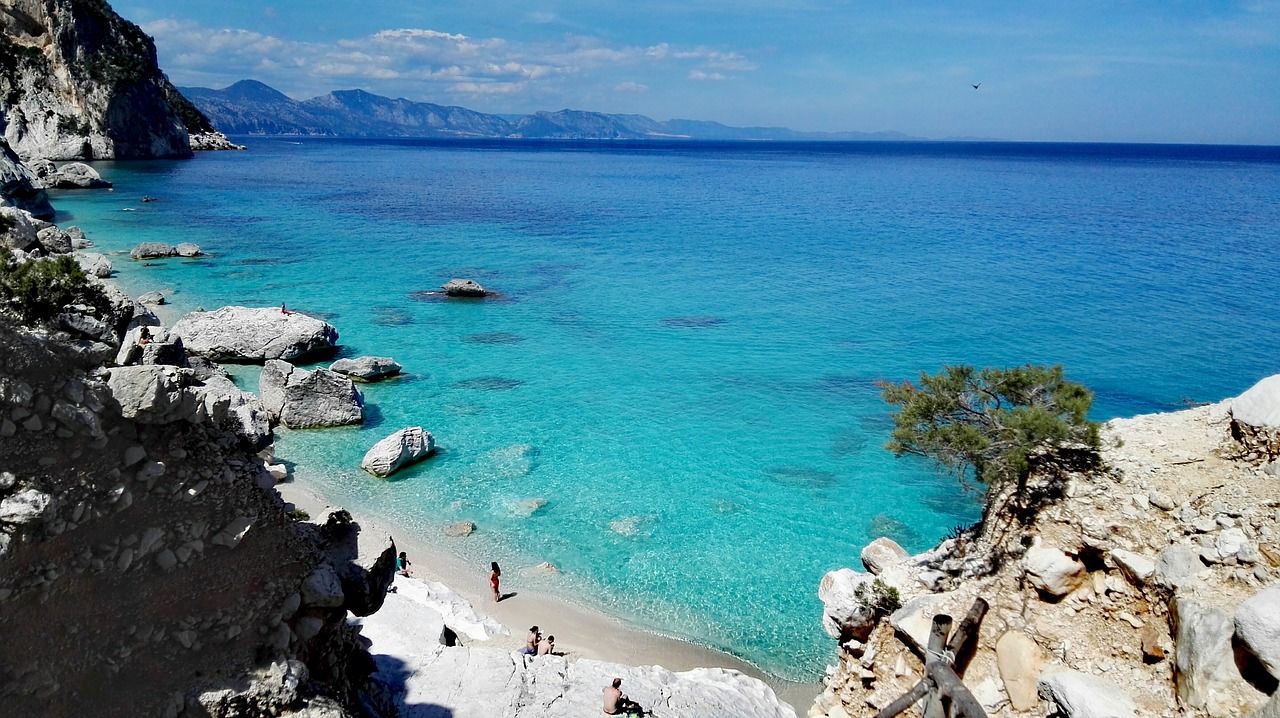 ● As a 4-star hotel, Resort Cala di Falco is widely known due to its perfect location in Cannigione, rooms with ocean view, and pool.
● Hotel Marinedda Thalasso & SPA is a 5-star hotel that attracts tourists with its excellent food, comfortable location, and the highest quality services.
● Situated 20 miles from Cagliari, Hotel Il Castello is famous for a heated pool, water park, and an outstanding spa facility with thalassotherapy pools.
● If you aim to enjoy the views of the Maddalena archipelago, you should head to Capo d'Orso. This hotel offers 5-star services for all guests.
At the same time, you can book any available hotel in Sardinia with the help of HotelFriend.