Dates
Adults
2
Please, enter a destination
Filters
Top facility
More
Top facility
More
Hotels in Madrid
(5719 results)
Madrid Travel Guide
Madrid is a political and cultural center of Spain. The city fascinates with the breathtaking architecture in the day and the flamenco rhythms at night.
Everyone will find something special here: numerous museums and palaces for art lovers, tasty dishes for gourmets, grandiose football games for football fans, lively nightlife for party people.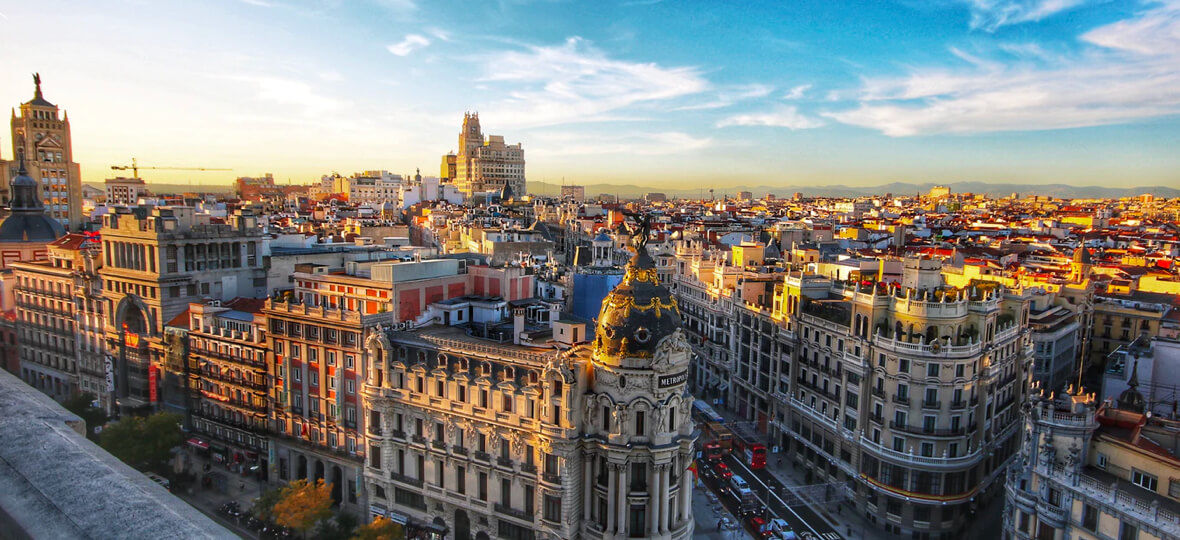 The best time to visit Madrid
Because the summer temperature in the city is around 30 ° C, many tourists prefer to go to Madrid in spring and autumn. Various festivals also attract tourists, namely the San Isidro Festival in May, the Flamenco Madrid Festival in June, and the European White Nights Festival in September.
Interactive Map of Madrid
Arrival in Madrid
International flights land at Adolfo Suárez Madrid-Barajas International Airport. From the Airport, you can take a taxi, the subway, or a shuttle depending on the route you take.
Tip: We recommend you to buy the Título Turístico travel card for 1, 2, 3, 5, or 7 days in ticket machines in the subway, tobacco shops, and other official sales outlets.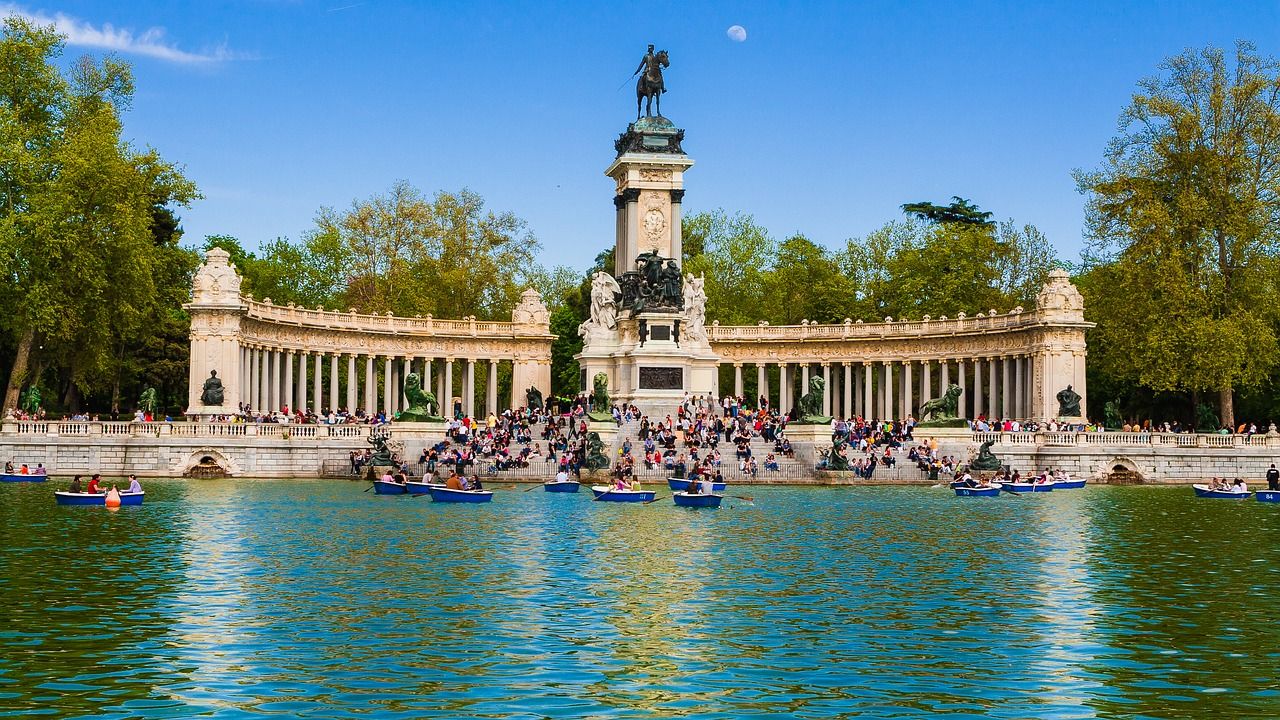 Top sights in Madrid
● Plaza Mayor - a lively main square and a popular meeting point of people from Madrid.
● Puerta del Sol with the symbol of the city - the Statue of the Bear and the Strawberry Tree.
● Gran Via - one of the most famous streets in Madrid with lots of boutiques and great buildings worth seeing.
● Palacio Real - the official residence of the Spanish royal family.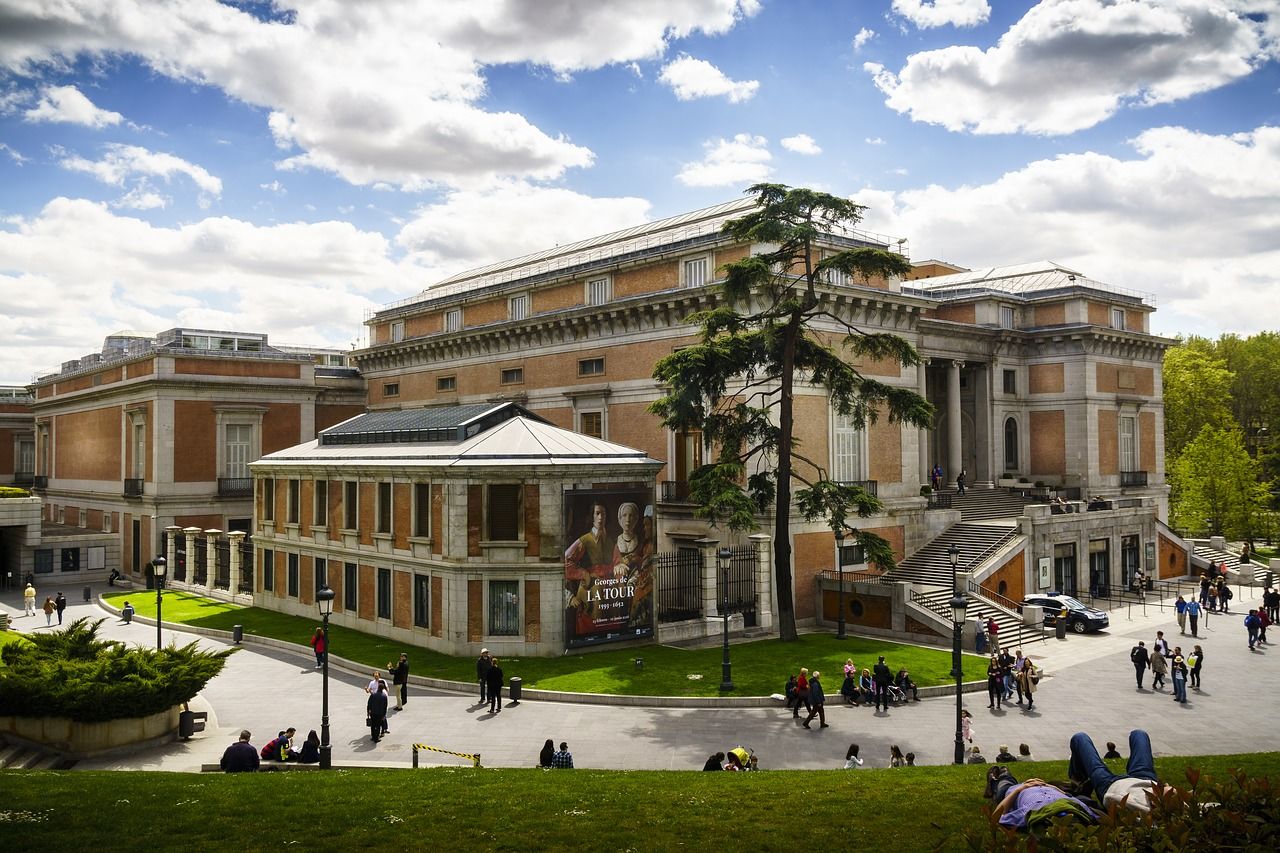 ● Plaza de Oriente with magnificent sculptures and gardens.
● Museo del Prado - one of the most prominent museums in the world, which includes collections of works of art by Botticelli, Dürer, Rembrandt, Bosch, Velázquez, El Greco, Goya, and more.
● Parque del Retiro - a perfect place to relax for the whole family.
● Santiago Bernabeu Stadium - recommended for true football fans.
● Paseo del Prado - the most beautiful promenade in Madrid.
● El Rastro flea market with its lively incessant atmosphere.
Gastronomy and specialties
It can be hard to determine what Madrid cuisine is as it has received influences from other parts of Spain throughout its history. Yet, Madrid's gastronomy is an art and has its own typical, traditional recipes.
There are endless delicacies and famous dishes to try
• Paella - rice with saffron, vegetables, chicken, or seafood.
• Gazpacho - a traditional cold tomato soup.
• Cocido madrileño - a hearty stew made from beef, chicken, pork feet, sausage, chickpeas, and vegetables.
• Tortilla de Patata - potato omelette with onion.
• Tapas - small starters of all kinds.
• Churros con chocolate - perfect for those with a sweet tooth.
Tip: Please note that many shops, cafes, and restaurants are closed from 2 p.m. to 5 p.m. due to the siesta.
Madrid nightlife
Madrid nightlife will not disappoint club fans seeking nighttime diversions. Most clubs are open until 7 a.m. The best places to dance, drink, and socialize in a relaxed atmosphere include Teatro Kapital, Pacha, Joy, Fabrik. Plaza de Santa Ana also includes many bars, discos, pubs, and nightclubs.
Tip: Get ready for late nights. Many locals don't dine until 10 p.m. Madrid's nightclubs most open at midnight and stay open until 6 a.m. to 7 a.m.
Madrid is the capital of flamenco. The city hosts big performances and small shows in the theaters and flamenco bars throughout the week. The Tablao Villa Rosa is one of the oldest and best flamenco venues in Madrid, founded as a "Tablao" in the spring of 1911.
The best hotels in Madrid
Hotels and accommodation
The districts of Madrid are full of contrasts: the music stops in the morning, guests may slowly drink sangria or wine on the terrace every night. Madrid is divided into 21 districts, each broken down into several neighborhoods. The districts 1, 2, 3, 4, 5, 6, 7, and 9 are considered central. We advise you to choose one of these districts to stay as they guarantee easy access to major attractions. Here you will find expensive, fashionable, boutique hotels, and cheap hostels.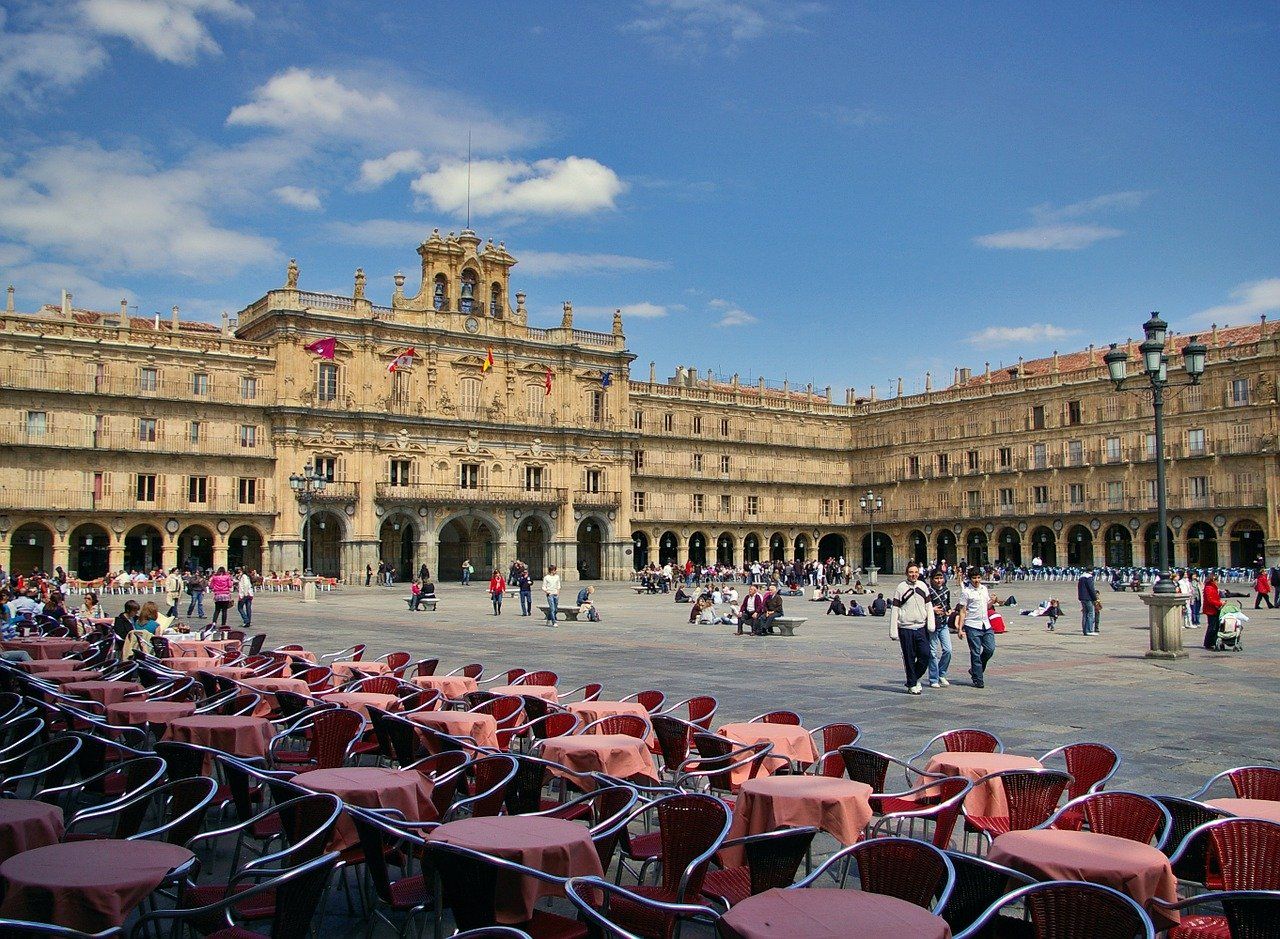 1st district. Centro.
This is the historical heart of Madrid. The most important sights of the city are concentrated here.
2nd district. Arganzuela.
You can take advantage of the existing railway stations in the district. There is also a beautiful Enrique Tierno Galván Park.
3rd district. Retiro.
It is best known for its Buen Retiro Park (considered the most important in the capital) and Prado Museum.
4th district. Salamanca.
It is considered the most prestigious and fashionable district in the capital. The most expensive hotels and shops are located here.
5th district. Chamartin.
It is also one of the most expensive parts of the capital. Numerous office buildings and skyscrapers are concentrated here.
6th district. Tetuan.
Like Chamartin, it is one of the business districts of Madrid. However, it is simpler and cheaper.
7th district. Chamberi.
The district is recognized as the greenest area of Madrid.
9th district. Moncola-Aravaca.
It is located nearby the University City and close to the city center. Young people, mostly students, live here. The prices for accommodation and food are much lower. However, you should be careful at night and avoid some pubs.
With HotelFriend, you can find the best rooms at a decent price. Book a room in advance and let Madrid inspire you!