Dates
Adults
2
Please, enter a destination
Filters
Top facility
More
Top facility
More
Hotels in Amsterdam
(1228 results)
Amsterdam Travel Guide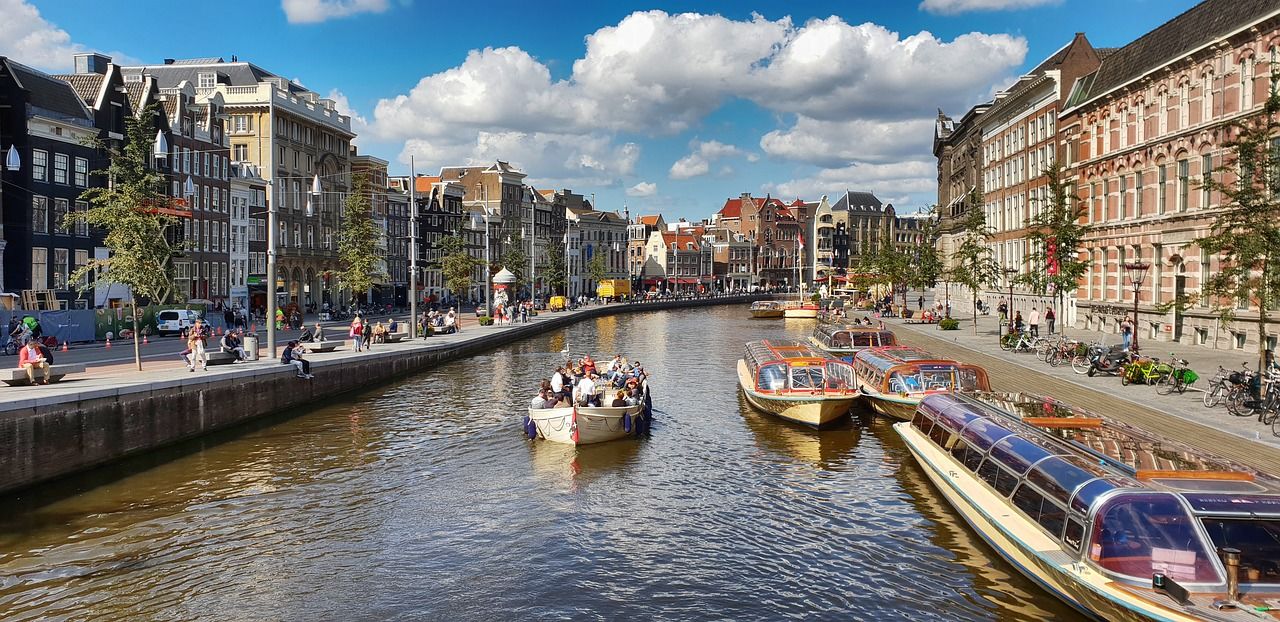 Amsterdam is the capital of the Netherlands, colloquially referred to as the "Venice of the North".
This Dutch metropolis is very diverse and totally charming. Amsterdam is world-famous for its numerous canals. The whole city is not big, so it is a great choice for a short vacation.
Map of Amsterdam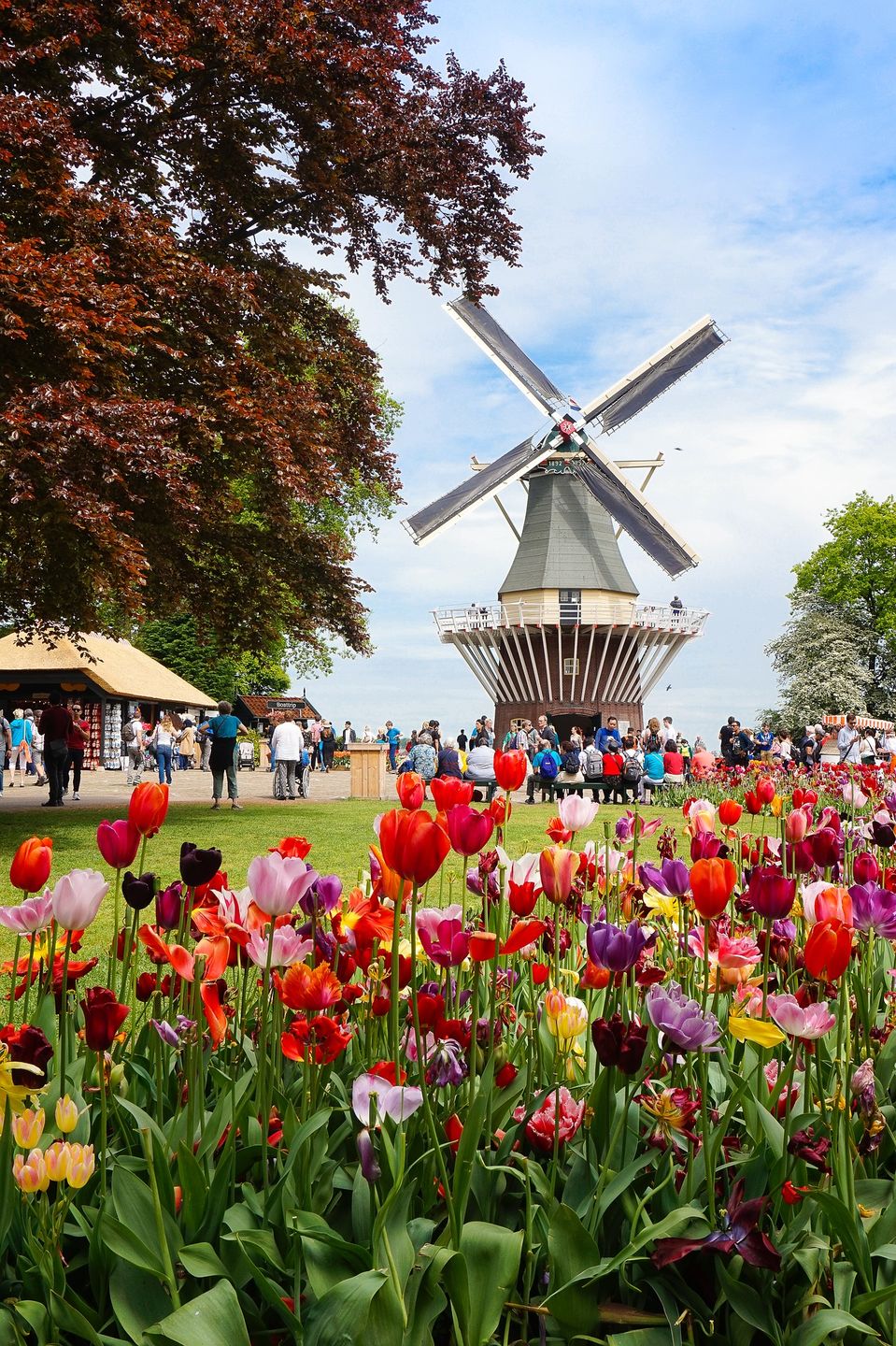 The best time to travel to Amsterdam
The best time to visit this city is May through September. Starting from the middle of summer, there are often showers in Amsterdam, so do not forget to take your umbrella with you! And even during the rainy weather, there are still plenty of things to see and to do in the capital.
Winter is off-season, so accommodation cost drops significantly, and you can find great options for a lower price.
Top sights
• Anne Frank house
• Van Gogh Museum
• Rijksmuseum
• Heineken Experience
• Vondelpark
• Amsterdam Arena
• Red light district Amsterdam
• Jordaan
• A'DAM Lookout
• Dam Square & Royal Palace
• Hermitage Amsterdam
• Prinsengracht
Anne Frank house
Prinsengracht 263-267, 1016 GV Amsterdam
This museum was a house of Anne Frank – a little Jewish girl, who wrote a diary during the holocaust. When World War II unleashed, she was hiding there with her family from the Nazi persecution in concealed rooms of the "Secret Annex".
Admission: Adults – € 12.50, children (10-17 years) – € 6.50, children under 10 years – € 1.
Note: You must reserve a ticket with a time slot online beforehand.
Opening times: Daily 9:30 a.m. – 4:30 p.m. Closed on September 28th
Van Gogh Museum
Museumplein 6, 1071 DJ Amsterdam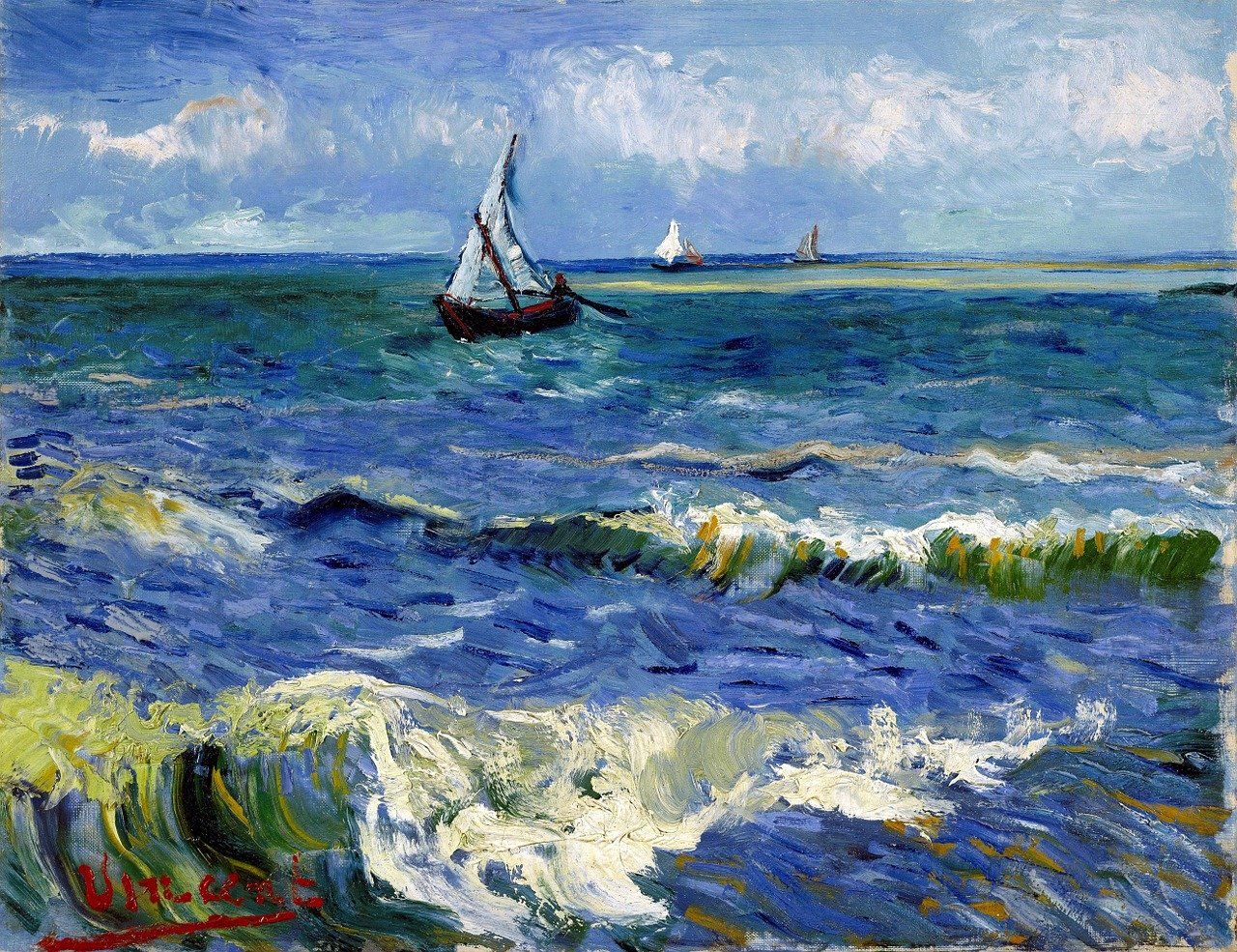 The Van Gogh Museum houses over 200 important paintings and 400 drawings by the famous Dutch artist.
Admission: Adults – 19 €, children (under 18 years) – free (except of school groups).
Opening hours:
1 June 12 pm – 5 pm
June 2 – June 31, 9 am to 5 pm
1 July – 31 August 9 am to 6 pm
September 1 – September 30, 9 am to 5 pm
1 October – 31 October 9 am to 6 pm, Fridays 9 am to 9 pm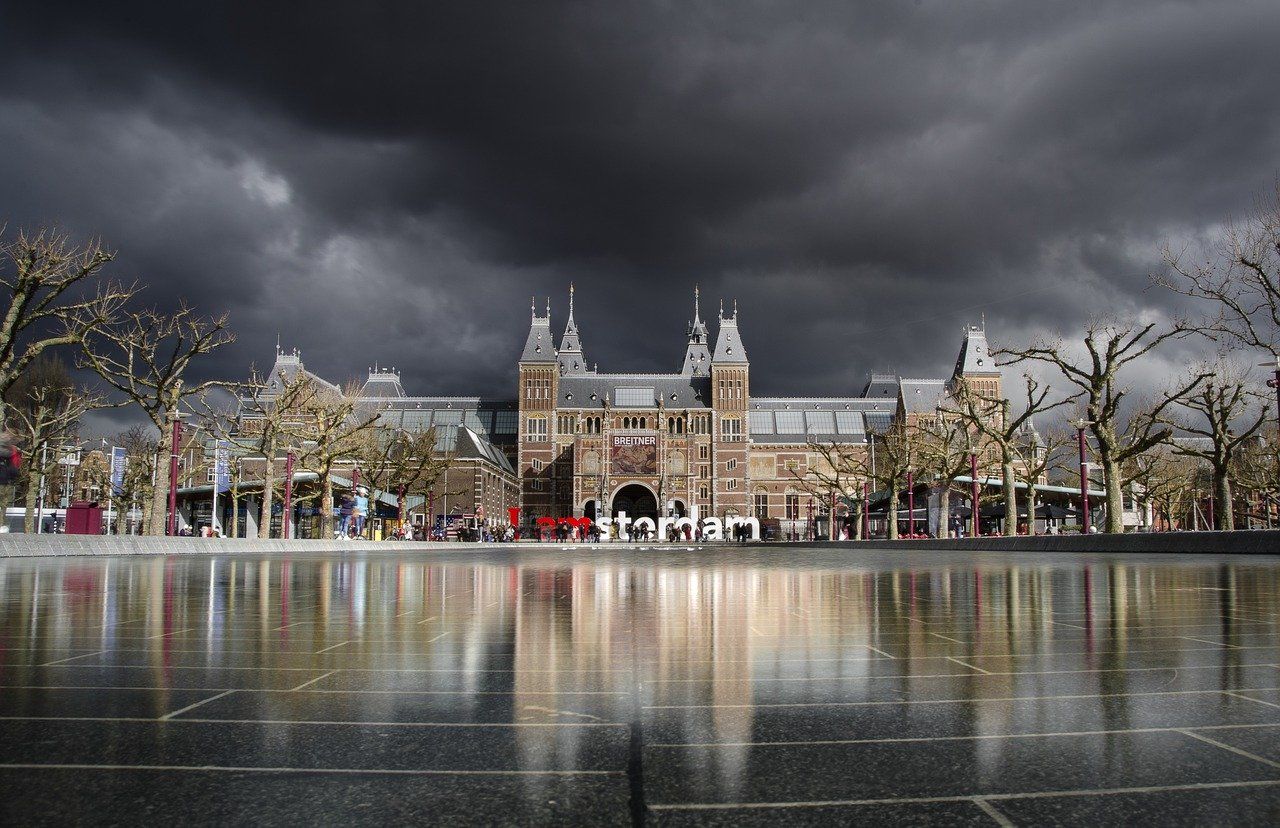 Rijksmuseum
Museumstraat 1, 1071 Amsterdam
The Rijksmuseum is considered the most popular museum in Amsterdam. Here you will find around 8000 masterpieces by Vermeer, Steen, de Hooch, and, of course, Rembrandt.
Admission: Adults – 19 €, children (under 18 years) – free of charge.
Opening times: Daily 9 a.m. – 5 p.m.
Heineken Experience
Stadhouderskade 78, 1072 AE Amsterdam
A highlight for real beer connoisseurs. In the first Heineken brewery, you can learn about the production of branded beer, and taste it as well.
Admission: Adults – € 21 (online € 18), VIP tour – € 55.
Opening times: Monday – Thursday 10:30 a.m. – 7:30 p.m., Friday – Sunday 10:30 a.m. – 9:00 p.m.
Vondelpark
The Vondelpark with its botanical garden was the first public city park opened in Amsterdam. Concerts, music festivals, events for children, and open-air cinema evenings take place here regularly.
Amsterdam Arena
ArenA Boulevard 1, 1100 DL Amsterdam
The Johan Cruyff Arena (the official name of the Amsterdam Arena) is a home stadium of the world-class club Ajax Amsterdam. With almost 55,000 seats, it is the largest stadium in the country. During a stadium tour, you can visit the arena, the press area, and even the pitch.
Online ticket prices for arena tours: Adults – € 15.50, children (5-12 years) – € 10.50.
How to get there: take the 50 or 54 subway to the Arena Boulevard station, or the buses 29, 158, 174, 177, 178.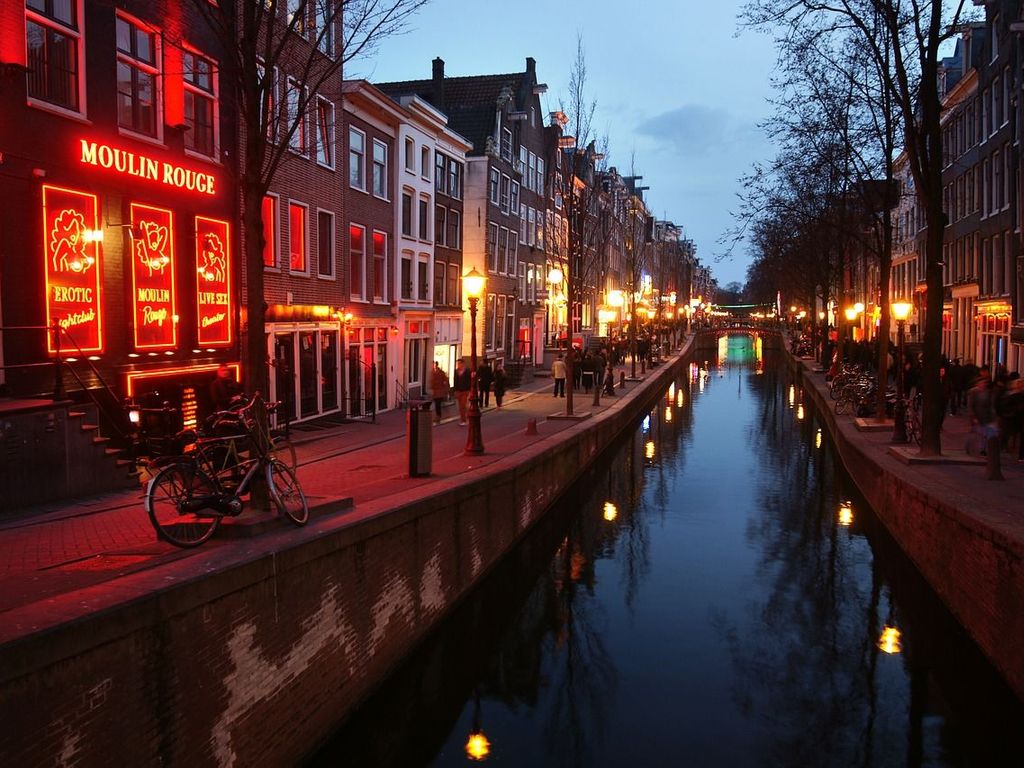 Red light district Amsterdam
The red light district in Amsterdam is another world-famous landmark of the city. Most vacationers come here just to experience its extravagant atmosphere. Some go here on pub crawls. The historic Oude Kerk church, the oldest building in Amsterdam, is also located in this area.
Jordaan
The Jordaan district west of Prinsengracht has many cozy cafes, hip fashion boutiques, and galleries. The houseboat museum and the cheese museum are located here as well.
A'DAM Lookout
Overhoeksplein 5, 1031 KS Amsterdam
The A'DAM Lookout behind the IJ Canal is a beautiful viewing platform with a 360 ° panoramic view. The elevator takes you to a height of 100 meters, from where you can enjoy an astonishing view of the city.
Admission: Adults – 14.50 €, children – 8.50 €. You can get a 2 € discount when booking tickets online.
Opening times: daily 10 a.m. – 6 p.m.
How to get there: by ferry, Amsterdam Centraal ferry station (behind the train station). You have to take a ferry to the other side of the canal.
Gastronomy and specialties
Amsterdam counts 1,500 restaurants, 19 of which are world-class.
You can order these tasty Dutch specialties that reflect the diversity of the city, in restaurants, as well as in the street stalls: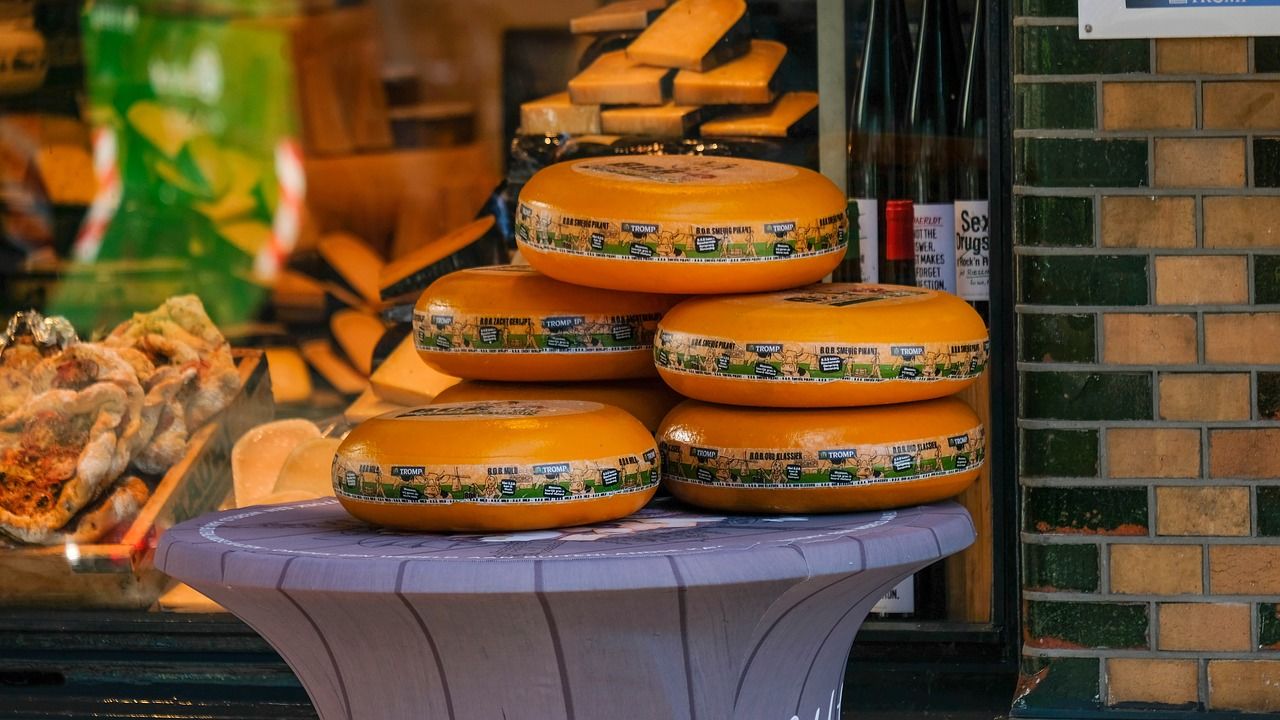 • Stroopwafel ideally served warm;
• Pannenkoeken, with a lot of topping;
• Haring: pickled and served with onions and cucumbers. You can find herring at little stalls along the canals;
• Stamppot (mash pot) made from vegetables and potatoes, served with sausage or meatballs;
• Hagelslag (chocolate sprinkles) that many Dutch people eat for breakfast;
• Cheese: there are numerous flavors – just give it a try!
Die besten Hotels in Amsterdam
Traveling by bike
You will hardly find any cars in the center, as everyone rides a bicycle in Amsterdam. Be like a local and rent a bike – you can find rental shops at almost every corner. The average price is around 11 - 14 euros per day.
Arrival in Amsterdam
By plane
There are numerous flights from large cities such as Berlin, Vienna, Frankfurt am Main to Amsterdam Schiphol available.
Schiphol Airport is situated approximately 17 kilometers from the city. The train station is located nearby, and trains to the Amsterdam Central Station come and go several times an hour.
By train
There are also international ICEs to Amsterdam. The journey from Berlin, for example, takes around 6 hours.
Tip: There are cheap offers from the "Europa Spezial" that will deliver you to Amsterdam quickly and inexpensively in its second class train.
Accommodation and hotels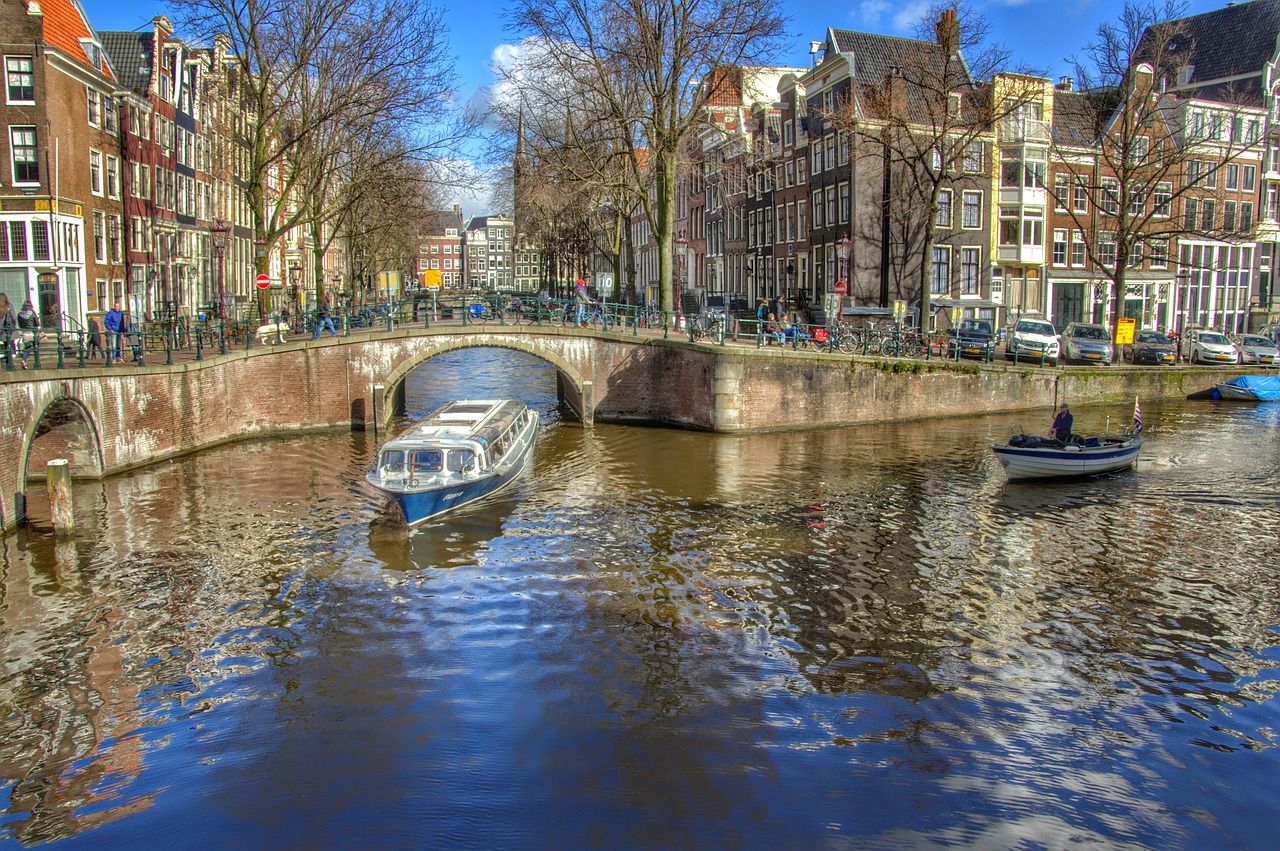 Amsterdam counts 7 districts in total. But the most interesting parts of the city are all situated close one to another. That means that no matter where your hotel is, you can get anywhere in a short time.
The most attractive part of Amsterdam is its historic city center, the Oude Centrum. One of the canals and popular trendy district of Jordaan are located right next to the old town.
The museum district and the multicultural De Pijp neighborhood are a little south from the canals.
On HotelFriend, you will find a wide range of accommodation options in Amsterdam. Many hotel deals offer a discount of up to 50% and include various free hotel services. Let HotelFriend help you to discover your own Amsterdam this year!