Please, enter a destination
Filters
Top facility
More
Hotels in Zurich
(156 results)
Zurich Travel Guide
Zurich – the charming metropolis with the top quality of life – is an important economic, cultural, and social center of Switzerland.
The city is characterized by a convenient infrastructure and numerous spots for shopping, sport, and leisure activities.
Here you will also find unique architectural masterpieces, historical squares, churches, and works of art as well as wonderful green areas.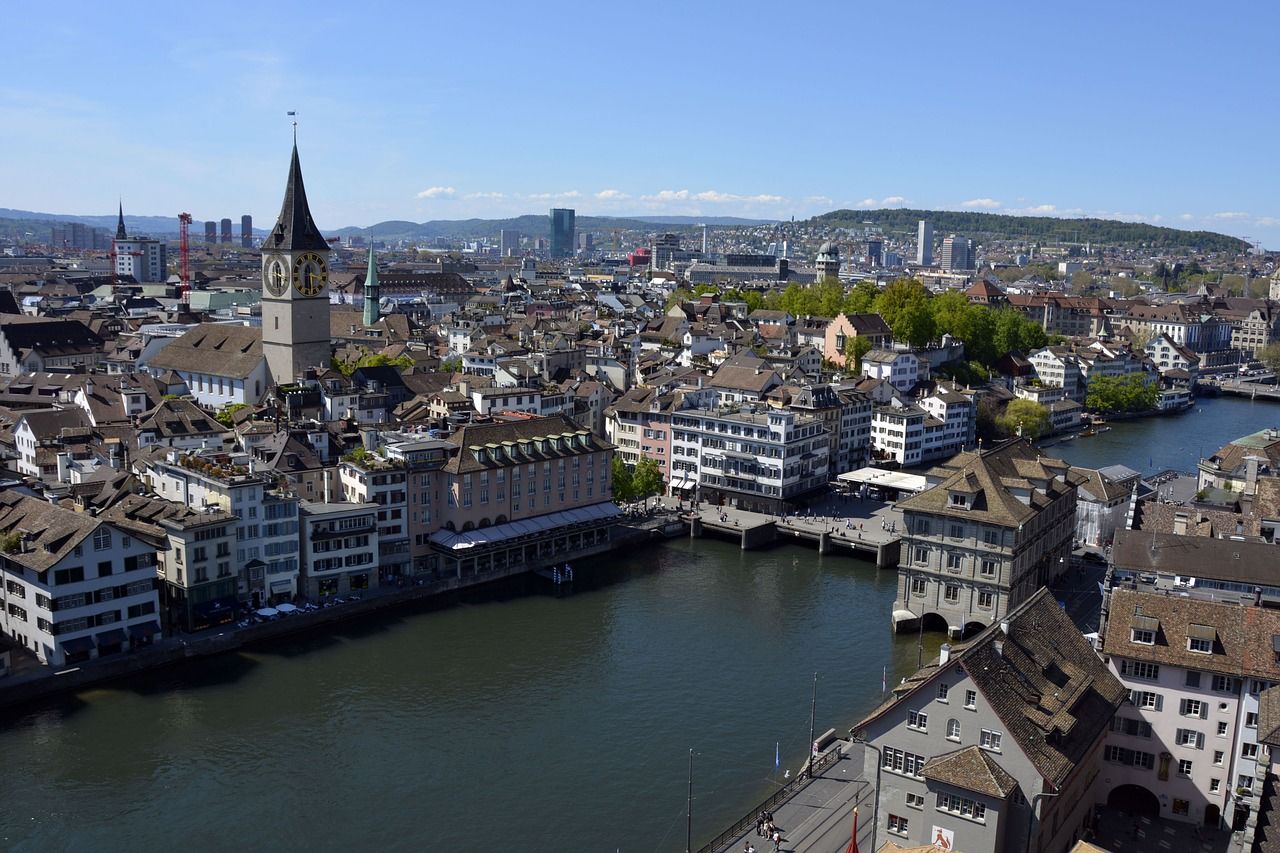 Climate and the best time to travel to Zurich
The climate in Zurich is humid and continental. The temperature contrasts between the warm summer and cold winter are quite large. The coldest months are December and January, with temperatures dropping to -2 °C, -3 °C. The hottest month is July with an average temperature of +25 °C. On several days in summer, the temperatures can reach +30 °C.
The best months to travel, which boast their pleasant weather are May through September.
Interactive Map of Zurich
Top sights of Zurich
Grossmünster
Grossmünsterplatz, 8001 Zurich
Grossmünster is one of the main landmarks of Zurich. Legend has it that Charlemagne discovered the tombs of the patron saints of the city, Felix and Regula, at the site of the Grossmünster and commissioned to build a church there.
Tip: You can also attend church music concerts in the Grossmünster.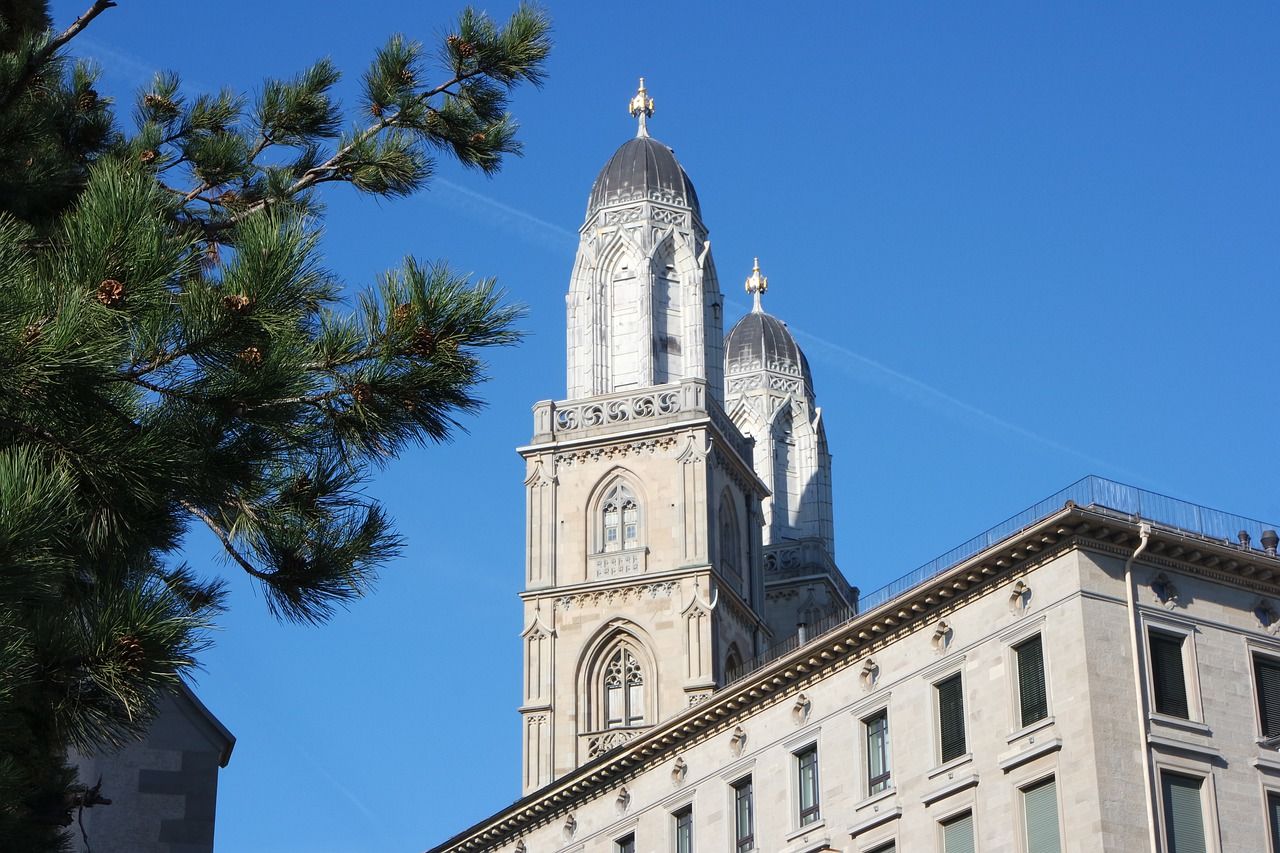 Opening hours:
March to October:
Monday to Saturday 10 a.m. – 6 p.m.
Open on Sunday after the service of worship.
November to February:
Monday to Saturday 10 a.m. – 5 p.m.
Open on Sunday after the service of worship.
Fraumünster
Münsterhof 2, 8001 Zurich
The Fraumünster is an evangelical-reformed church that was built in 853 on the remains of a monastery. Highlights of the church are the beautiful stained glass windows designed by artist Marc Chagall and stained glass windows in the North transept by Augusto Giacometti.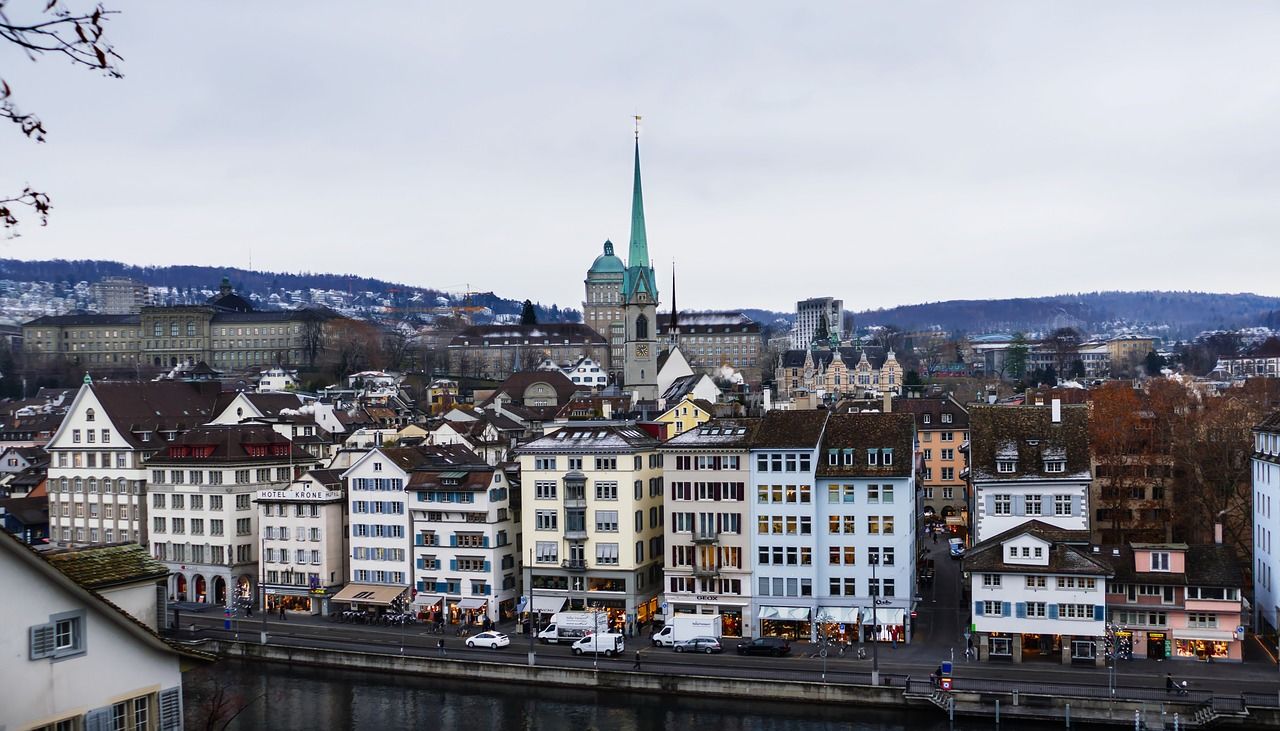 You can enjoy organ music concerts in Fraumünster as well.
Opening hours:
November to February
Daily 10 a.m. – 5 p.m.
March to October
Daily 10 a.m. – 6 p.m.
Uetliberg
8143 Uetliberg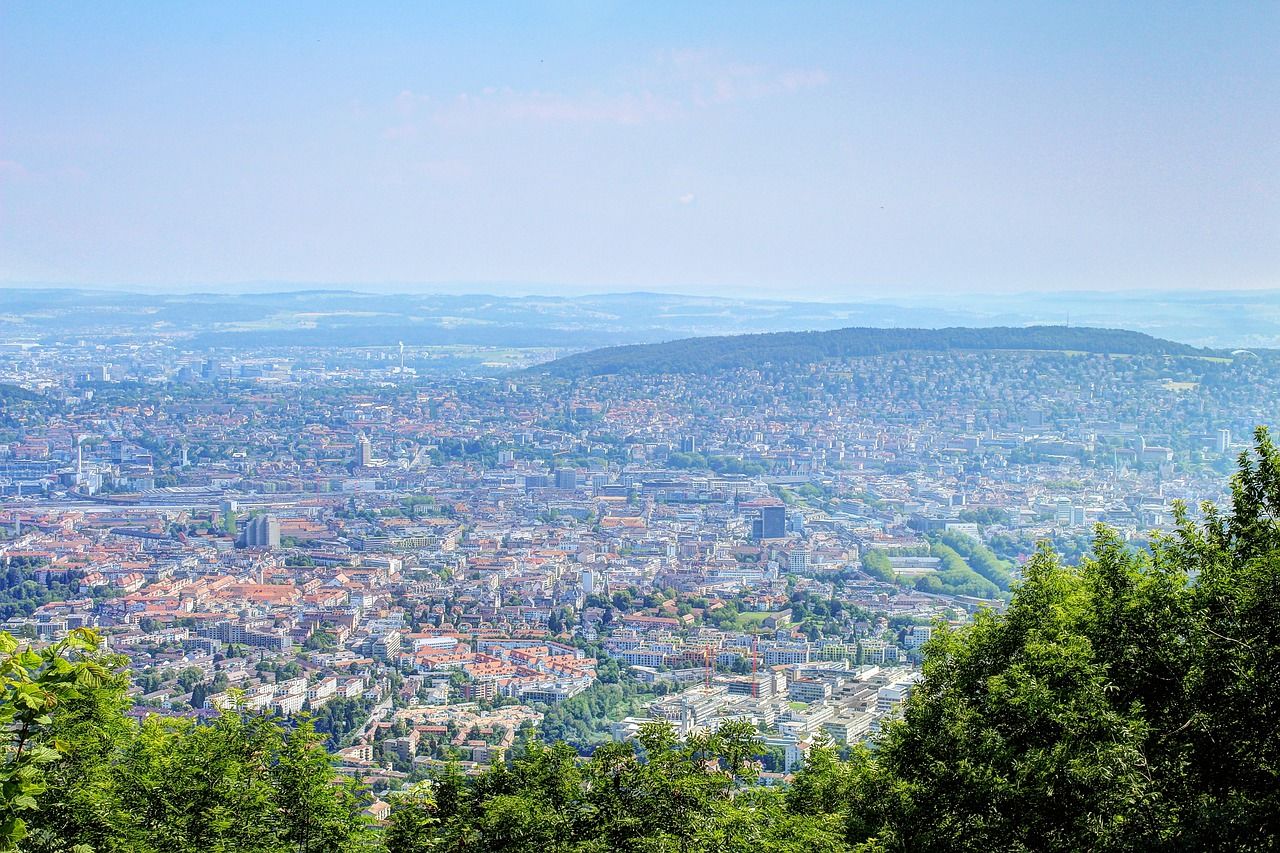 The Uetliberg is the local mountain of Zurich and one of the most popular excursion destinations in Zurich. It is about 870 meters high and located approximately 5 km from the old town.
How to get there: Since the Uetliberg is car-free, it can be reached by S-Bahn. (Line S10 from Zurich main station).
Tip: Take the two-hour "Planetary Path" hiking route, which is suitable for the whole family.
Bahnhofstrasse
Bahnhofstrasse with numerous boutiques, watch shops, and department stores, is one of the most expensive shopping streets in the world and the most expensive in Europe! Here you will find luxury shops, as well as multiple large fashion chains.
Paradeplatz – the center of Swiss banks – is also located on this street.
Lake Zurich
The shipping company, Mythenquai 333, 8038 Zurich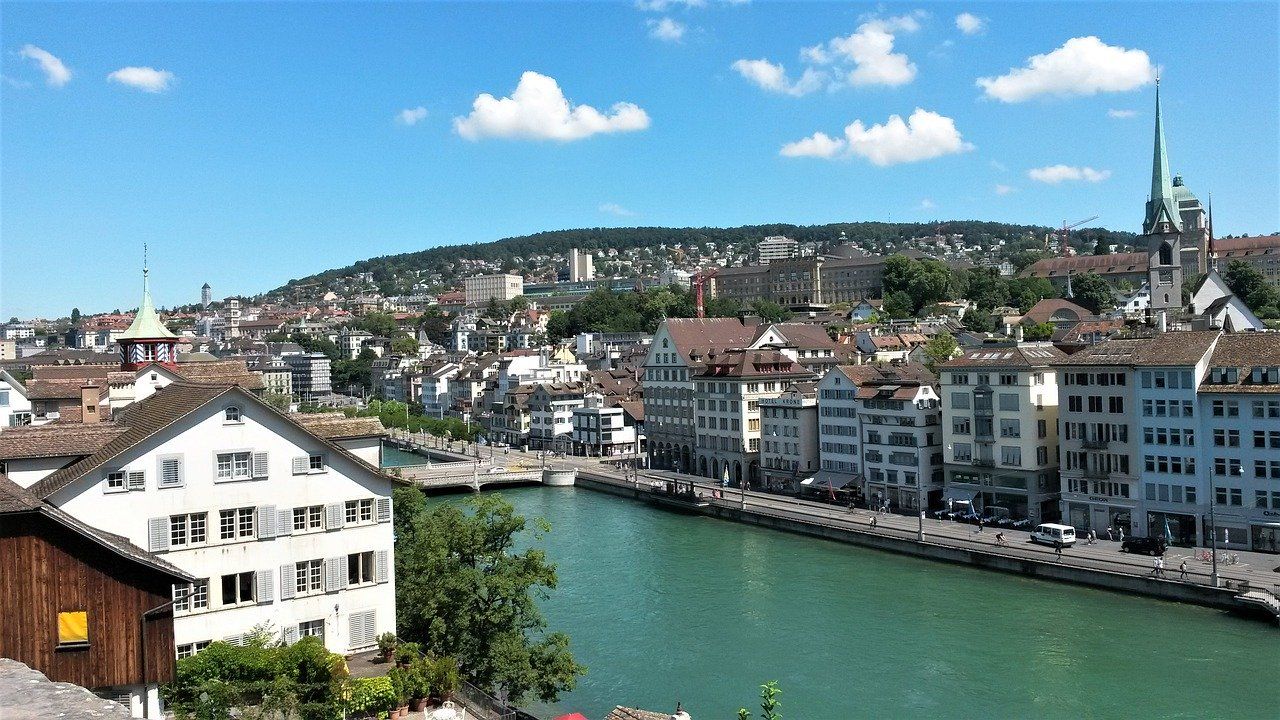 A pure Lake Zurich with an area of ​​88.66 km² and a length of around 40 km is the fifth largest lake in Switzerland. It is a popular destination for sailing, swimming, boating, water skiing, stand up paddleboarding, and having a picnic.
Tip: You can take one of the numerous boat tours over the lake.
The best hotels in Zurich
Gastronomy and specialties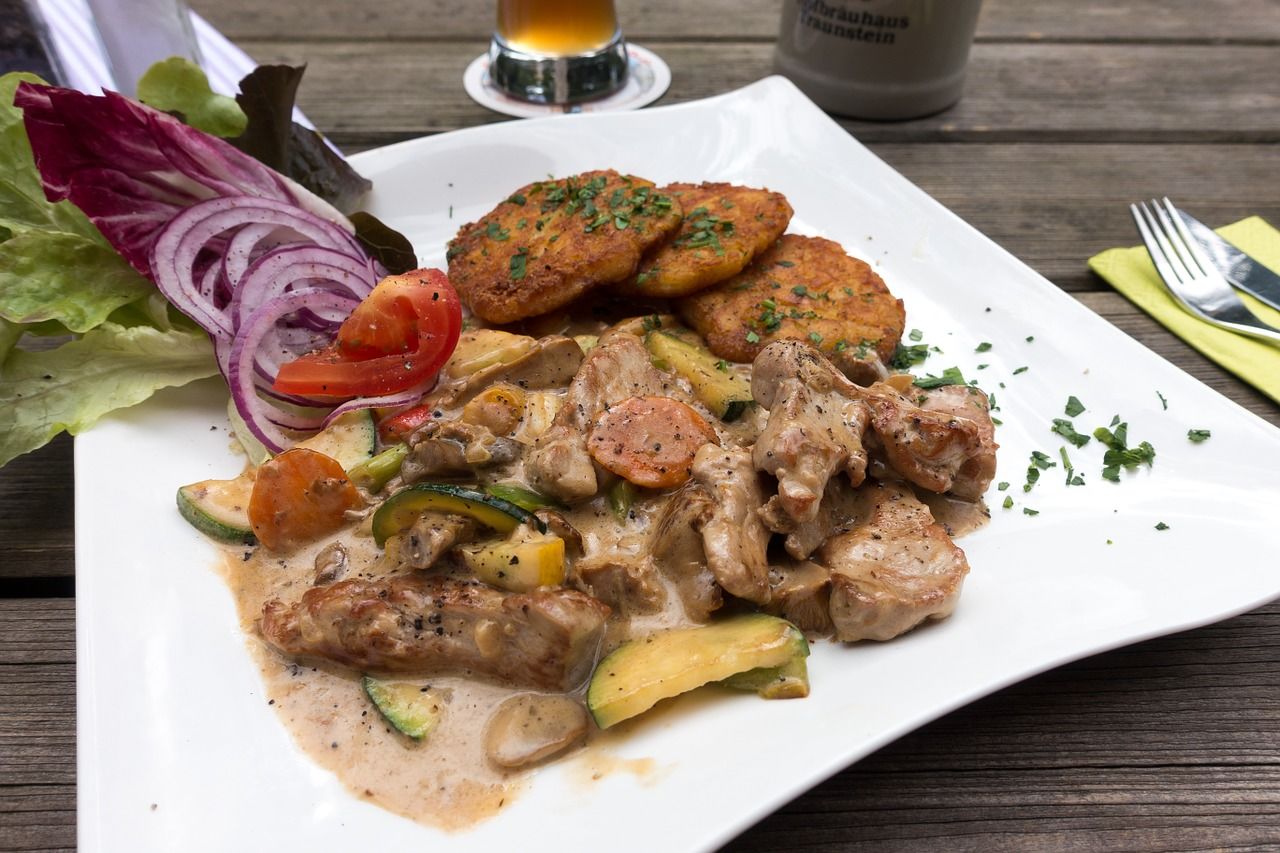 Zurich is also famous for being Switzerland's culinary paradise. Here is a selection of the best Zurich specialties, which you definitely should try:
● Zürcher Geschnetzeltes – veal ragout in a cream sauce, typically served with rösti, a sort of potato flatbread.
● Luxemburgerli – airy pastries, cooked according to a refined macaron recipe.
● Birchermüesli – a healthy dish, developed in 1900 by the Zurich doctor and nutritionist Maximilian Bircher-Benner. From 1902, he used it to cure his patients with gastrointestinal diseases.
● Straumann Hüppen – wafer rolls with a chocolate cream. They have been manufactured by the «Straumann» company in Zurich since 1947. The word "Hüppen" comes from the Greek "hopyes" (homemade pastry)
● Tirggel – a hard pastry made from honey, flour, and spices, which has been made in Zurich since the 15th century and is particularly popular in the Advent season.
●Turicum Gin – a drink made from local raw materials, namely linden blossom from the Lindenhof, fir tips from the Zurich forests, and rosehip.
● Stadtjäger – a dry sausage made from locally raised pork.
● Wiedikerli – Rostbratwurst from the Wiedikon district is produced in three versions: original, with fennel, and with Peperoncini.
● Zürihonig – honey from beekeeper Peter Schneider, which is available in the variants of forest and blossom honey.
How to get there
By plane
Zurich International Airport can be reached by plane from most European capitals in less than 2.5 hours. There are around 350 train connections, 700 bus and 400 tram connections from the airport to all holiday areas and major cities in Switzerland.
By train
Zurich's main station is located in the heart of the city and connects it with many European cities such as Paris, Milan, Hamburg, Munich, and Vienna.
By bus
The bus station is also located right in the city center.
When you arrive at the Zurich bus station, you can reach the old town, the main train station, and Bahnhofstrasse in just a few minutes on foot.
By car
Zurich has a very well developed road network of Swiss national roads.
The speed limit on the Swiss motorways is 120 km / h, and 60 to 100 km / h on city motorways.
Accommodation and hotels
Zurich has a total of 12 city districts consisting of 34 districts. When choosing accommodation, the following list of special features of these areas may be useful for you.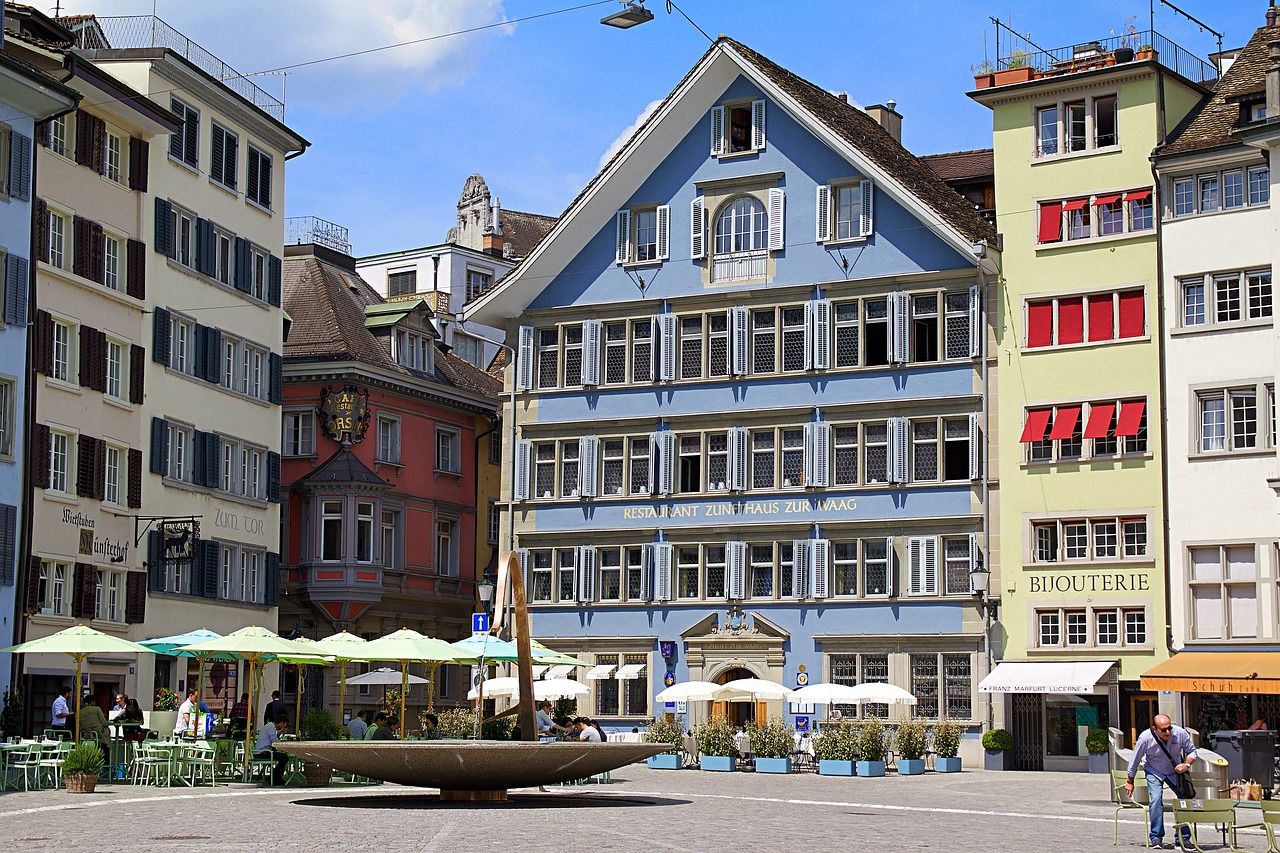 The old town, city center
Here you will find the luxurious Bahnhofstrasse, the opera house, impressive guild houses, and beautiful churches.
Kreativquartier Wiedikon
Today, this district, located below the Uetliberg is a popular residential area. Here you will find many cozy cafes, boutiques, and vintage shops.
Universitätsviertel
This area is close to the center and is suitable for those who prefer to have a quiet stay.
Zürichberg
Not a cheap area with little traffic and wonderful views. The Zurich Zoo is also located nearby.
On the right of the Limmat
This district is characterized by its great location with an unbeatable view over Zurich. In summer you can also swim and lie in the sun on the Limmat river bank.
Zürich-Nord
This neighborhood is situated near the airport. Here you will find such landmarks as the Hallenstadion, the MFO-Park.
At HotelFriend, you will find accommodation for all tastes: budget options, boutique- and business hotels, or family-friendly variants. Plan your stay in Zurich without a hurry in advance, and HotelFriend will be happy to help you with that!