Create Invoices and Payments with ease
Billing, Invoicing Software
for Hotel & Restaurant
Efficient and reliable module to automate all routine accounting and paperwork of a hotel in a few clicks. Create invoices and payments as well as accompanying documentation in an easy and intuitive way.
Everything is in one system
The well-run Billing Software enables you to control transactions and issue invoices. Save time, simplify the workflow, create documents, accept payments, access all the required data - it is the central point for managing all your accounting processes.
• Creating an account for a natural or legal person with a possibility to put it on hold until the selected period;
• Sorting by status, natural and legal persons, period and e-mail;
• Sending invoices to guests via e-mail, downloading invoices for archives, and clearing invoices;
• Processing payments with the selection of a suitable method and the option of adding comments;
• Generating daily reports for different departments (check-in/check-out, housekeeping, and meal lists);
• Creating registration forms.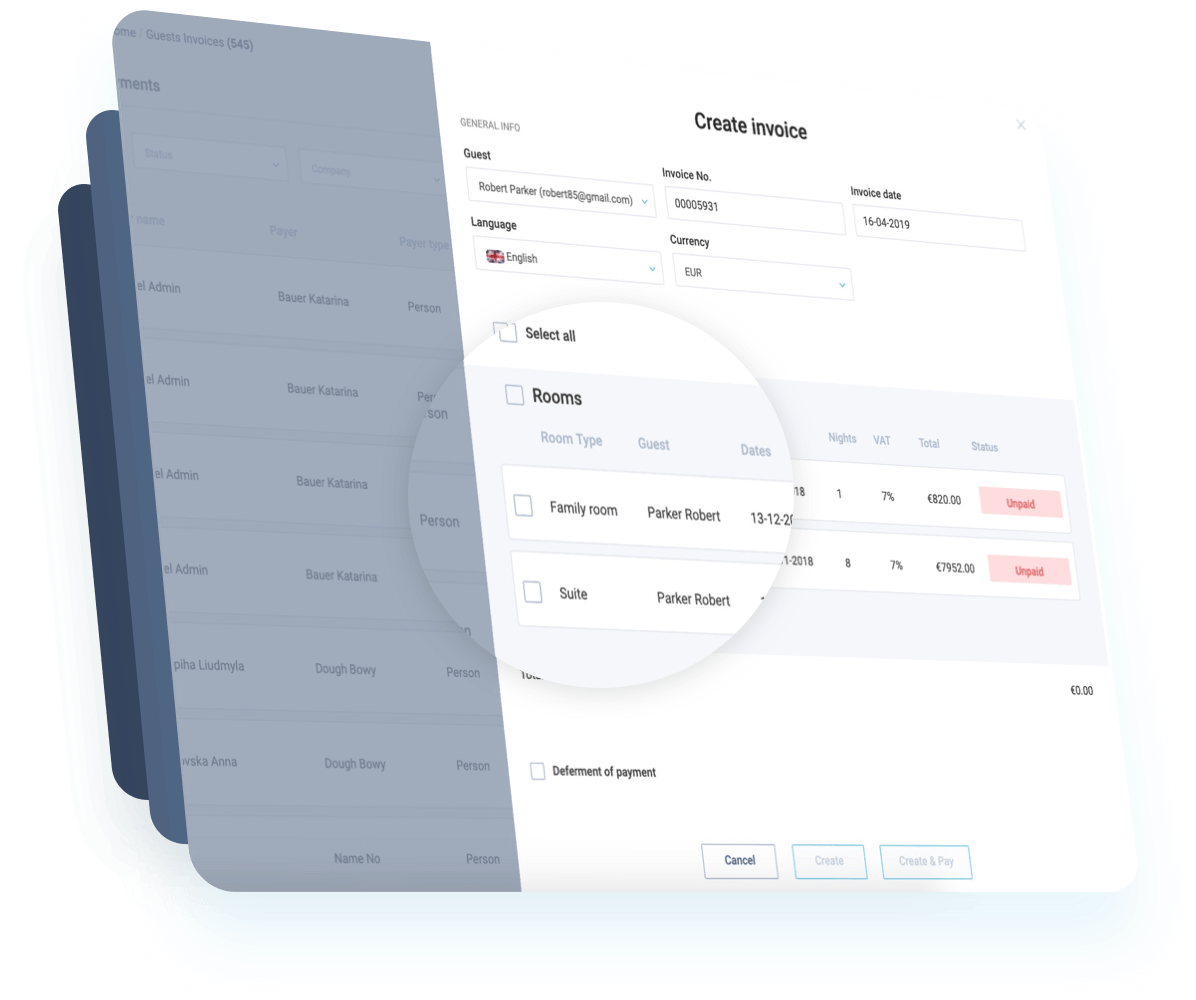 The main advantages
Free yourself and your employees from manual work, and save your time and resources.
Automation and accuracy
Billing & Invoicing System allows you to easily create invoices, bank statements, pay slips, etc. You get higher accuracy in all mathematical calculations.
Access from everywhere
With the cloud-based hotel PMS, you can effortlessly access your accounting data from any device, anywhere, anytime.
Information in real time
Your channel manager must be able to be easily integrated with other technologies in your hotel operations, such as hotel management, central reservation, or revenue management systems.
Usability
The data entry process is simple. You can easily update your data online, grant access to certain users, and exchange information.
Make an improvement, stay one step ahead, and get more time to design new strategies for developing your business.
Request a free demo version right now.
Get Free Trial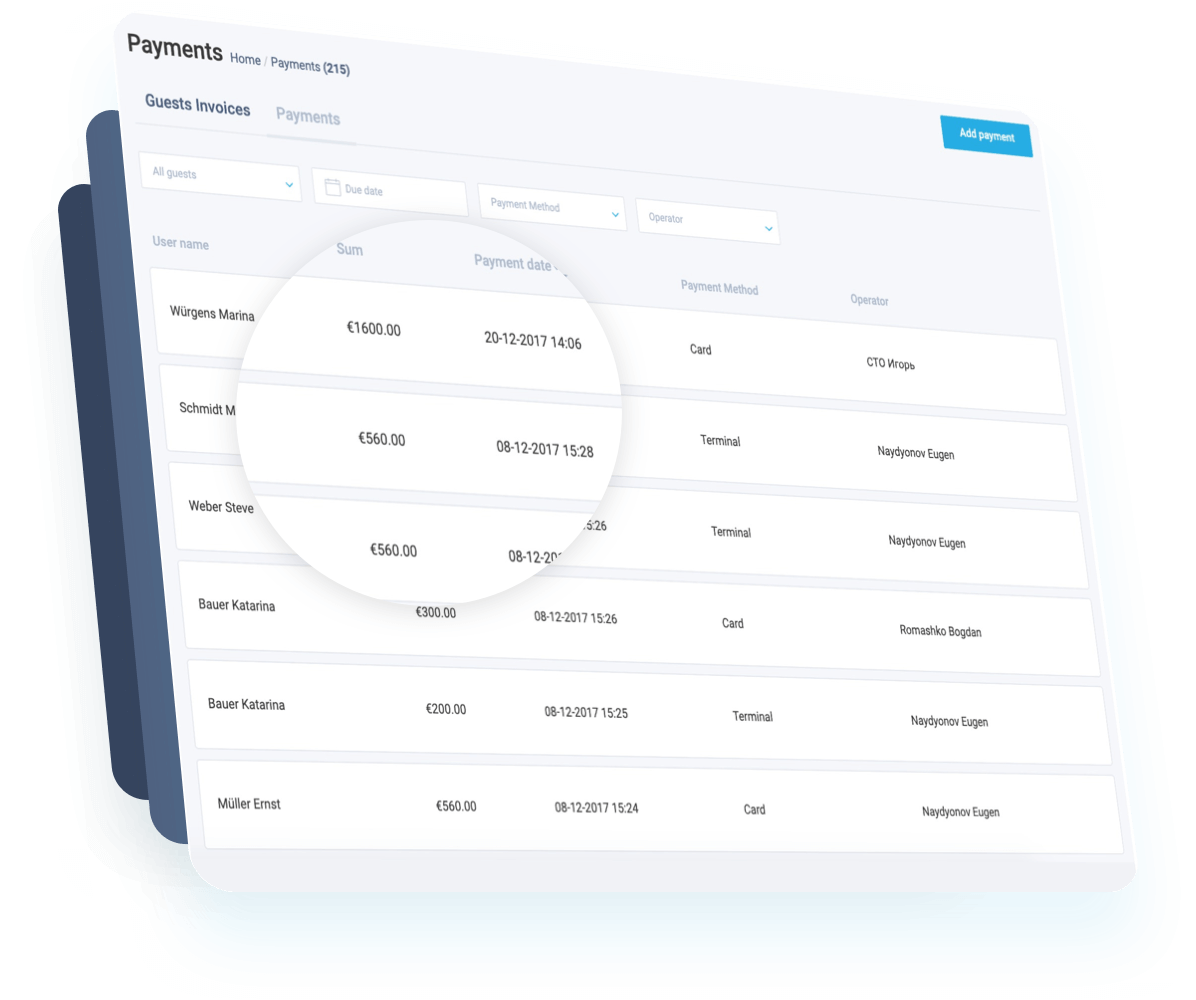 Save your time and resources
With all the possibilities mentioned above, you can eliminate repetitive tasks, endless rewriting, and reissuing documents.
HotelFriend Features
Hotel Management
Front-Desk
Department Management
Employee Management
Room Management
Hotel Dashboard
Housekeeping
Maintenance Management
Mobile Hotel Live Chat
Operations Outsourcing
Finance & Payment
Accounting and Document
Payment Management
Reporting System
Booking Balance
Digital Cash Book
Revenue Management
Room Rates
Service Management
Guest Relations
Guest Management
Booking Request, Offer
Self Check-In
Guest Communications
Communication Automation
Digital Marketing
Hotel Website Development
Destination Management
Deal, Package Composer