Eliminate errors - Save time - Improve performance
Invoicing Software for fast billing
Efficient and reliable software for Hotel & Restaurant that automates routine accounting processes in a few clicks. Create invoices, follow payments, and track your day-to-day finances in a streamlined way.
Get 30-day free trial Pick a plan
Organize workflow and get paid in time
Invoicing software makes the billing process easier, faster, and more secure.
It comes to your rescue when you need to organize your workflow and get paid in time. Get rid of the tedious processes related to invoice creation, payment, or reporting – and focus fully on your guests.
No more spreadsheets or invoice template websites! All the client data will be stored in the cloud and protected with encryption.
That's how it works
Our automated billing system helps to create invoices within a minute.
All you need to do is fill in the guest's details, add items, and choose a suitable payment type. Send an invoice to your client and instantly receive your revenue. To start billing clients, you do not need any specific training. Log in to your account, find the "Invoices" tab in the "Guest" module, and that's it!
Learn More
Play Video
Simplify payment and monetize your business to its fullest
Choose the client you want to invoice
Create a statement in a few clicks
Manage invoices on the go
With the cloud-based billing system, you can effortlessly access your accounting data from any device, anywhere, anytime. Your invoices, receipts and other related documents will be conveniently stored online – all in one place.
Choose from 10+ payment methods
Receive payments in cash, vouchers, or online transactions via PayPal, Stripe, American Express, Visa, or MasterCard. You can also add custom payment methods – the options are unlimited!
Rely on high-security standards
Our software guarantees security, as all sensitive financial data is protected with SSL encryption. All the information is stored safely in the PMS, eliminating the risk of fraud or data leakage.
Offer more flexibility to your guests
The split payment option lets you add two and more different payment methods to one invoice. If the payment doesn't match the invoiced amount, the customer will have several options to handle the open amount: a partial payment, banking fee, or commission.
Want to issue professional-looking invoices with ease?
Leave your request and we will get back to you shortly
Generate instant financial reports
Create daily reports, including Accounting, Cashiers, End-of-Day and Sales reports, and keep good track of your finances. You can export them to PDF or CSV formats for your convenient workflow.
What you get
Automated operations
+ Forget about paperwork and invest more in guest satisfaction
The Invoicing System allows you to easily create invoices or bank statements in seconds. Thanks to automation, there is no risk of mistakes in calculations.
Multi-currency support
+ Accept payments in any world currency
Enter the global marketplace and overcome payment barriers with our software. You can choose any preferred language and currency.
Timely payments
+ Boost your revenue by streamlining your financial performance
Set due dates to the invoices and make the whole billing process easier. Accessibility and a customer-friendly approach ensure on-time payments.
Simpler auditing
+ Easily grant access to certain users and exchange information online
As all the statements can be accessed from one dashboard, you can quickly find anything you need. Sort your invoices by status, date, or email to save time when analyzing financial reports.
Data accuracy
+ Reduce the risk of internal discrepancies or fraud
Avoid any invoice discrepancy and secure your receivables by letting our system pull in the correct numbers and record everything associated with the transaction.
Quick refunds
+ Manage your finances stress-free
Sometimes, for any number of reasons, you may have to issue a refund. Our software enables you to address this request quickly and efficiently.
Get a free trial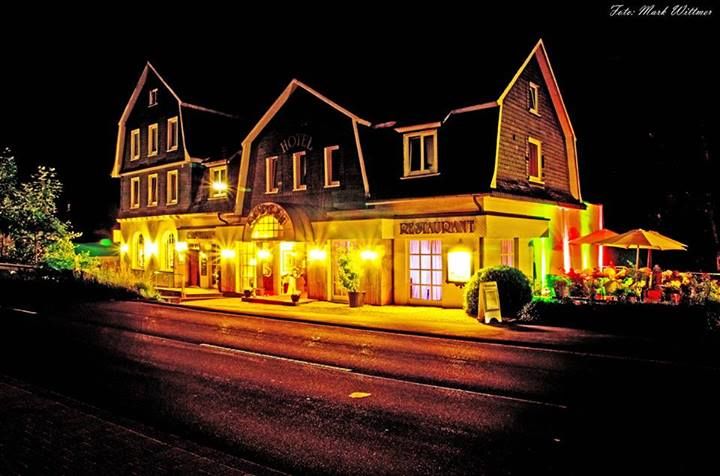 Customer about the product
The Invoicing system by HotelFriend is really easy to work with. Cost-effective, suits the budget-conscious. This is the first year we start using it for our property and it suits our needs perfectly. Invoicing, payables, reports... everything is in one place. The system offers a lot of convenient payment options, Stripe, PayPal included. Now we have more accuracy and easy access from anywhere due to the cloud base system.
Hotel Haus Rödgen (Berlin, Germany)
Success Stories
HotelFriend AG
HotelFriend is a global IT company and provider of business software with offices across Europe.
The company specializes in R & D in the travel and hospitality sectors, cloud computing, e-commerce, CRM, ERP, and the development of mobile and desktop apps.
450.000+
development hours
Fair Pricing
HotelFriend F.A.Q.
How to create an invoice?
Please go to the Accounting module and find the "Guest Invoices" tab to create an invoice. Here, you need to enter guest details, services, or items and select the payment type. For more detailed instructions, click here.
How can I accept payments and keep information in the system? Can I specify a deferred payment?
You can connect the Stripe payment system, as HotelFriend provides integration with it. Once you have connected the payment system, you can enter the guest's credit card information into the reservation card. Sure, by observing all security and confidentiality conditions, these cards will be tokenized. Besides, when receiving payment from a guest through the Stripe system, the information in the reservation card will be displayed automatically.

You can also connect a POS terminal and add payments to the system as soon as you accept payment by credit card. If you accept payment in cash, you should add a payment to the system using the Add Payment function.
How to connect Stripe to the system?
Stripe is a convenient payment system, which can receive and process payments online. If Stripe is connected to the HotelFriend system, there is no need to enter the payment details manually – all data will be updated automatically. Here are detailed step-by-step instructions on how to connect Stripe to your PMS.
Can I make a payment into the system for an amount less than the amount of the guest's order? When I create an invoice payment, the total cost of the order is automatically displayed.
Yes, you can make a prepayment to the guest's balance. To do this, select the payment to the balance function when making a payment. When you make a payment on the invoice, the system will automatically calculate the amount that is already on the guest's balance, and there will be 2 fields in the payment (prepayment to the balance and payment on the invoice).
I accidentally added a payment to another guest. Is it possible to delete a payment?
In such situations, use the cashback function. For the completed payment, generate a refund and create a payment for your guest.
Does HotelFriend integrate with other systems?
Yes, there are a number of systems with which HotelFriend supports integration. Also, HotelFriend staff helps to integrate and configure everything correctly. You just need to provide the necessary information. You may request integration here.
Do you provide support?
Yes. If you have any questions or problems, you can always contact our support team via live chat or email at support@hotelfriend.com. Our employees will be happy to help you. Basic support is included in any package. Applications are processed within 24 hours on weekdays. To get weekend support, you can purchase a 24/7 support package.
How do I switch from my old system to HotelFriend?
You can export data from the current system and import it into the system, configure the necessary settings with the help of HotelFrind employees.
HotelFriend Features
Hotel Management
Front-Desk
Department Management
Employee Management
Room Management
Hotel Dashboard
Housekeeping
Maintenance Management
Mobile Hotel Live Chat
Operations Outsourcing
Task Management
Finance & Payment
Accounting and Document
Payment Management
Reporting System
Booking Balance
Digital Cash Book
Revenue Management
Room Rates
Service Management
Guest Relations
Guest Management
Booking Request, Offer
Self Check-In
Guest Communications
Communication Automation
Digital Marketing
Hotel Website Development
Destination Management
Deal, Package Composer
Ready to get started?
Start free