Years of experience reflected in the cloud ecosystem
It all began just after a fateful meeting of Frank and Denis. An owner of Waldhotel Harz and a former president of DEHOGA and an innovator, investor, and IT enthusiast.
They met to discuss the need for digitalization, automation, and a lack of guest experience-oriented solutions in the hospitality sector. For Denis, it became an opportunity to deliver the solution hoteliers were looking to implement. So, along with business partner Besarioni Kamarauli, he started HotelFriend.
Join game changers of the industry
Since then, Denis worked closely with DEHOGA representatives to make one flawless software for all aspects of hotel business, instead of 10 different programs for each hotel management process...
Today, HotelFriend is a team of like minds that includes top hotel managers, best niche developers, and support with experience of working at the reception. We are a true "Friend of the Hotel" in the field of automation and cost-efficiency.
We proudly present our clients.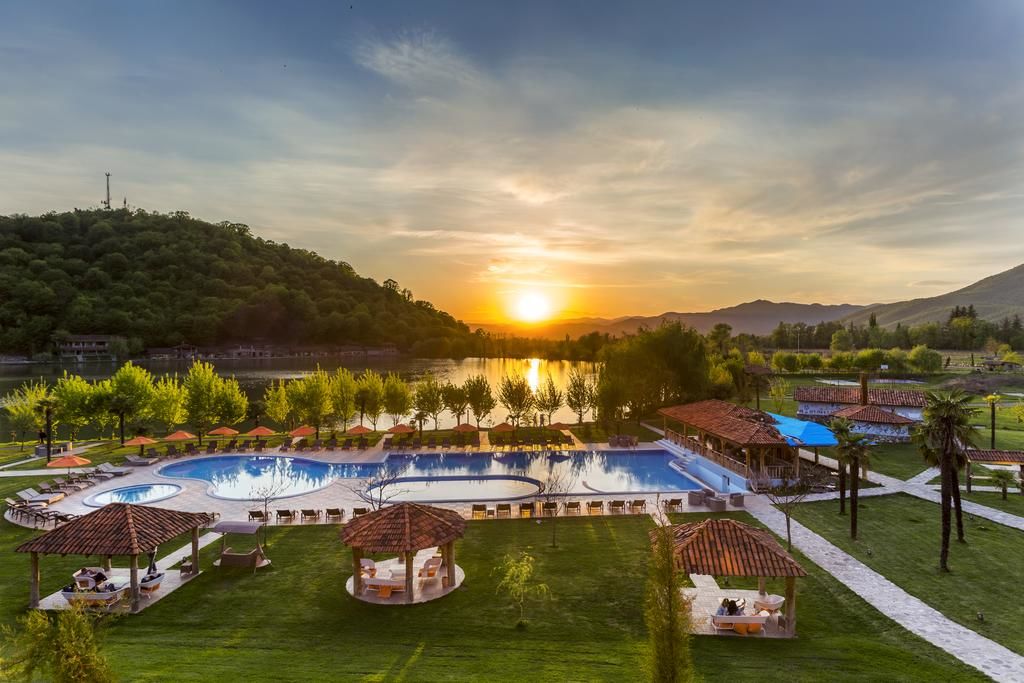 Lopota Lake Resort & Spa
Napareuli Telavi, Georgien
The Lopota Lake Resort & Spa is a marvelous variant for accommodation in all seasons, that welcomes guests with nice atmosphere, good food and thousands of activities. A glorious 5-star hotel offers a vast range of facilities that include children's playground, nightclub, kids' club, bike rental, free car lot and bar. That's why the resort is especially suitable for tourists who take true joy in romantic and family weekends. Those who travel for business will benefit from business centre and meeting facilities.
Show on marketplace
DoubleTree by Hilton Putrajaya Lakeside
Putrajaya, Malaysia
DoubleTree by Hilton Putrajaya Lakeside with friendly staff is set on Jalan P5/5 2, 4.5 km from Putrajaya centre. This glorious 5-star hotel provides a large assortment of conveniences that include parking, babysitting and fitness facility. Guests who travel for business can use the business centre and conference room.
Show on marketplace
DoubleTree by Hilton Brussels City
Bruxelles, Belgium
The fancy DoubleTree by Hilton Brussels City will meet all your expectations. Conveniences of the 4-star hotel include parking, roof terrace, non-smoking rooms, pets allowed (on request) and Wi-Fi available in all areas. Business guests have access to the business centre and conference room.
Show on marketplace
Manage, Grow and Optimize your Business
Try a proper all-in-one platform built on years of expertise
Start free
Hotel At Six
Stockholm, Sweden
The 5-star Hotel At Six is located at Brunkebergstorg 6, in the heart of Stockholm. A luxury hotel with exquisite interior design offers a wide range of services that meet modern requirements. Restaurants, bars, rooftop terrace with music events, valet parking, private garage, concierge service, free 24/7 fitness center, sauna, pet accommodation with amenities – everything is at guests' disposal.
Show on marketplace
Hotel Haus Rödgen
Wilnsdorf, Germany
The Hotel Haus Rödgen is located on Rödgener Straße, 100-102, in Wilnsdorf, a few kilometers from Siegen. Founded in 1997, this family-run hotel offers guests a relaxing stay in cozy and stylish furnished rooms, as well as a wide range of amenities, including a restaurant, bar, free Wi-Fi, free private parking, a conference room (or banquet hall), and airport transfer. This family-friendly hotel is perfect for anyone who wants to enjoy a relaxing or active holiday in the beautiful countryside.
Show on marketplace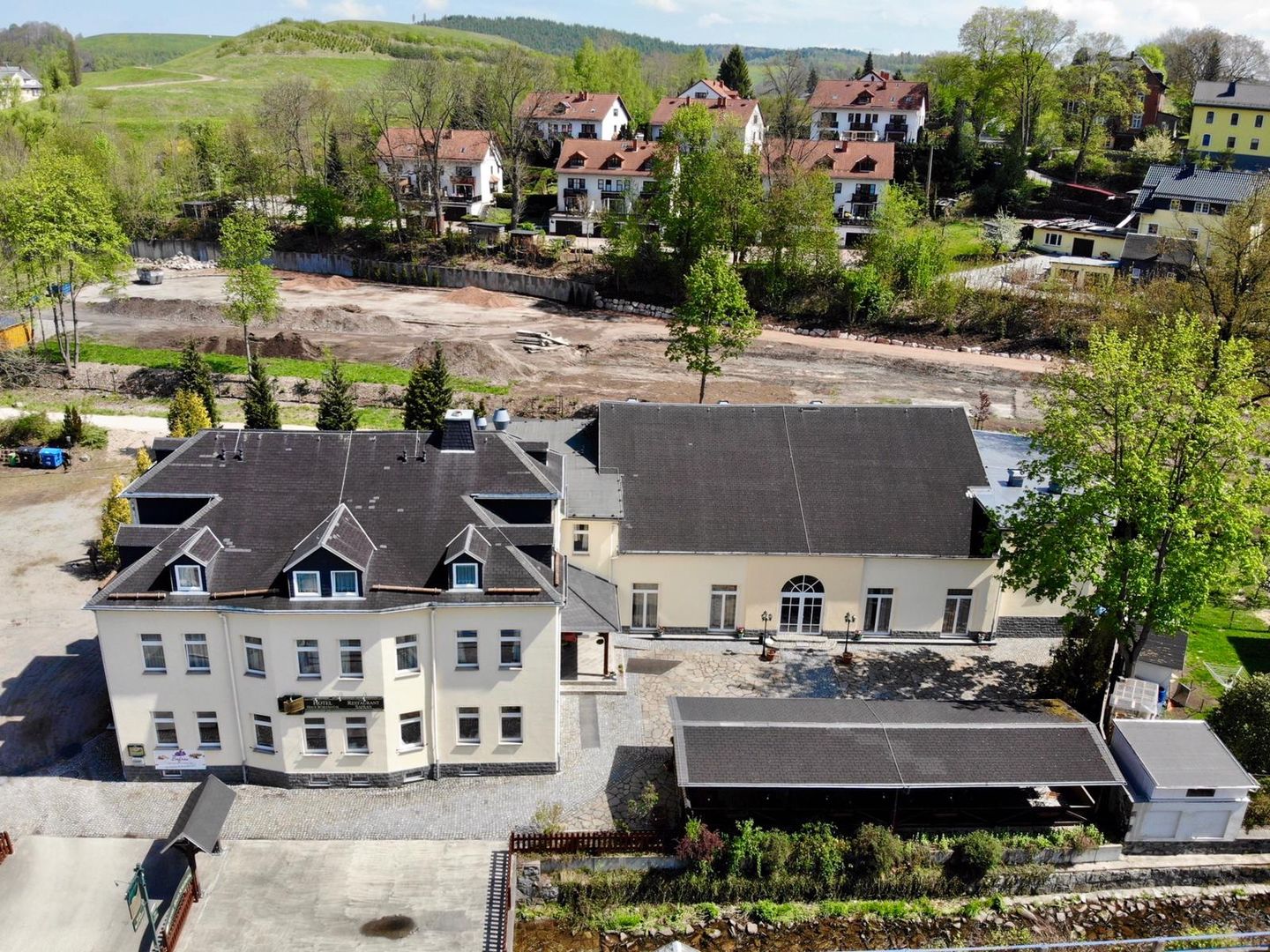 Hotel Schlematal und Restaurant
Bad Schlema, Deutschland
The 3-star Hotel Schlematal und Restaurant is located at Hauptstraße 48, Aue-Bad Schlema, just a 10-minute walk from Bad Schlema train station. This tranquil hotel with beautifully decorated rooms offers a wide range of amenities, including free private parking, free Wi-Fi, a restaurant, and a bar. Thus, this place is a perfect match for the guests who want to get on an exciting family weekend or a romantic getaway.
Show on marketplace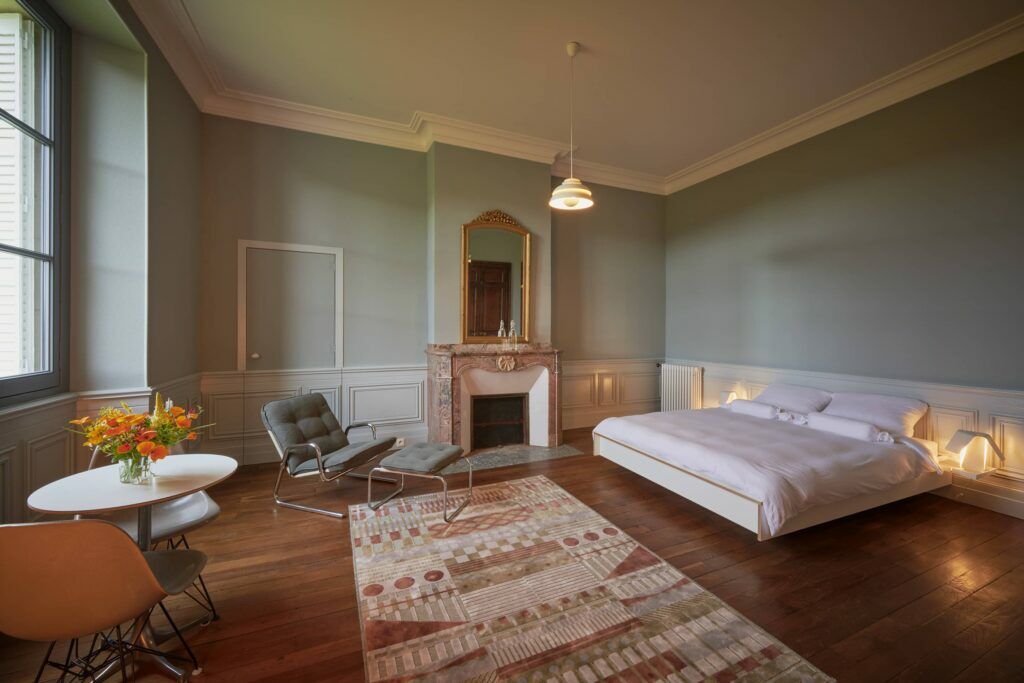 Château de Sibra
Lagarde, France
The Château de Sibra is located at 95 Sibra Hameau, in Lagarde. The stylish hotel, housed in a renovated castle, offers cozy and comfortable rooms and apartments with beautiful interiors and a wide range of services that meet all modern requirements: free Wi-Fi, free parking, a terrace, and a huge park with a lake for your walks. Among the picturesque nature of Lagarde, there are many opportunities for relaxing or active recreation (horse riding, walking, cycling). Thus, this place is great for those, who want to spend an exciting romantic getaway.
Show on marketplace
Sonnentau Erlebniscampus GmbH
Visselhövede, Deutschland
From the former honey factory to an exhibition space for culture to today's think tank and place for friends and family. Hof Sonnentau has always been a place by and for people. A space in which people met, shaped the present together and created the future. An event that takes place in the Sonnentau should always be something special. A wedding that connects people or a seminar that determines the future of a company. Together we want to create special moments - in the sundew.
hof-sonnentau.de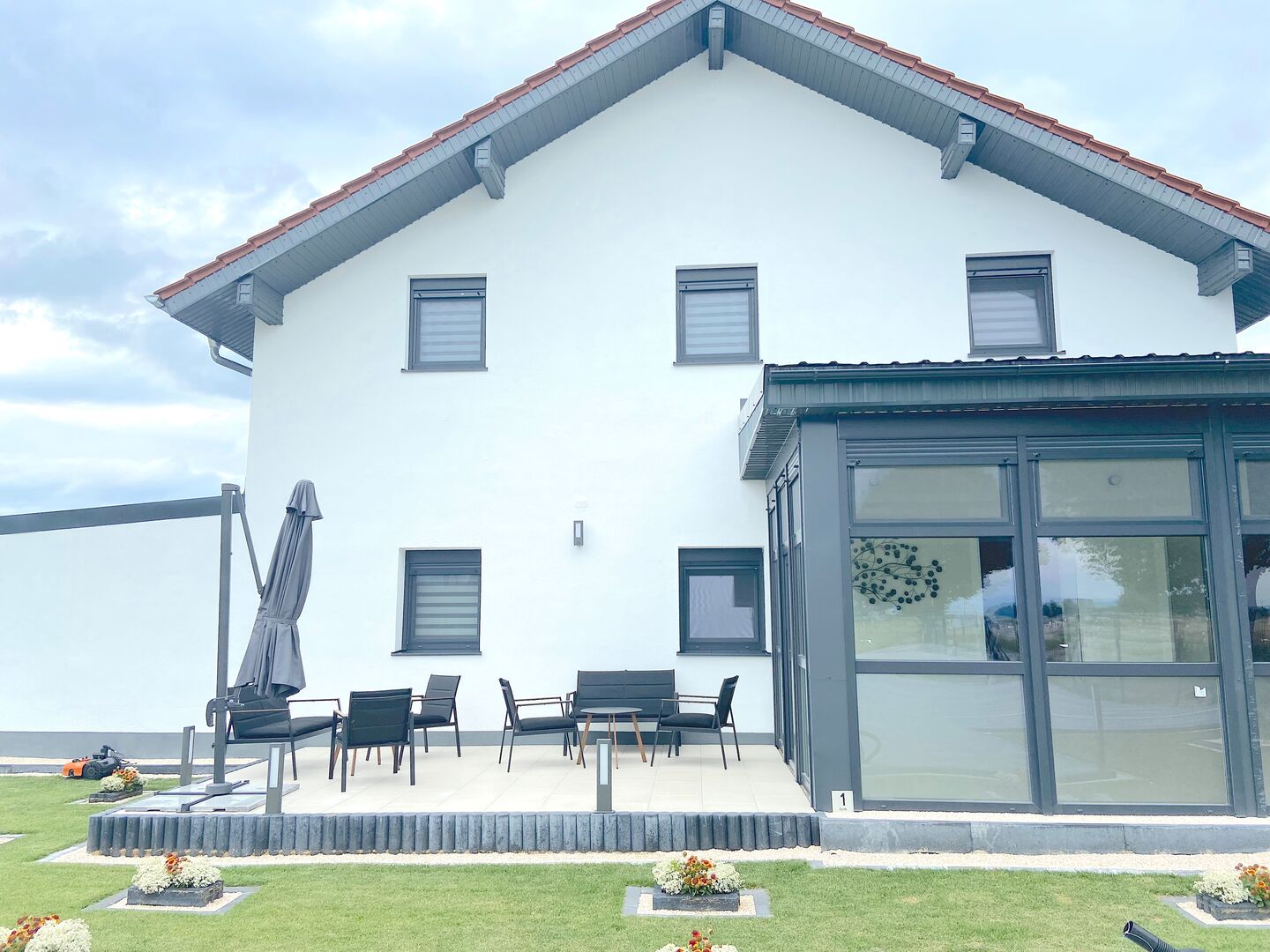 SeePension Ostertach - Am Leitgeringer See
Tittmoning, Germany
You will find our SeePension in the idyllic setting on Leitgeringer See, a little three kilometers north of the town of Tittmoning. In addition to great equipped rooms with everything your heart desires for a relaxing stay. In addition to beautiful landscapes with lots of water, unique hiking trails and unspoiled nature, the area around Leitgeringer See also offers fun for the whole family.
seepension-ostertach.de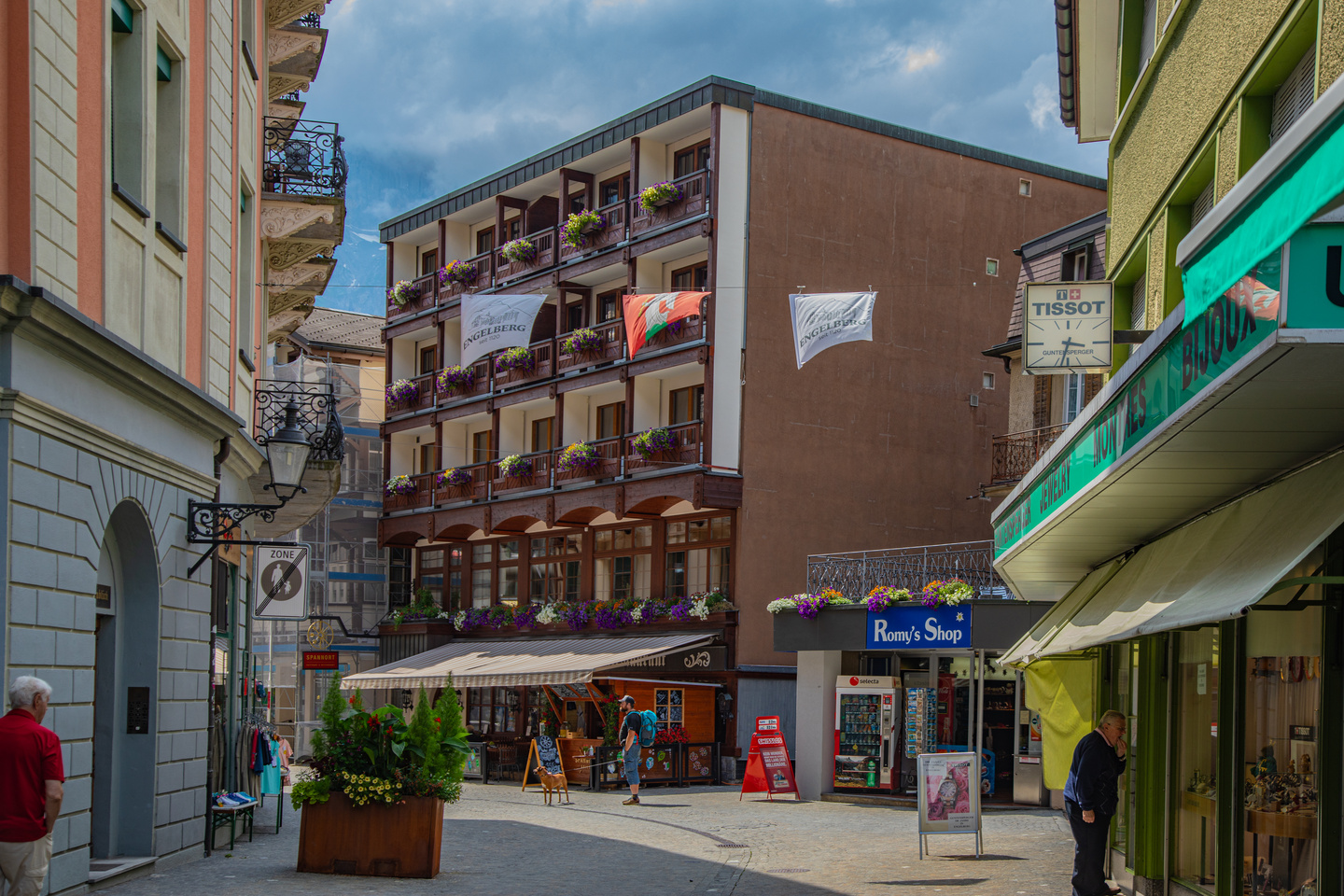 SPANNORT Gasthaus & Restaurant
Engelberg, Switzerland
The world is becoming more and more digital and so together with HotelFriend we developed a digital app (AAconcierge) that meets the needs of our guests today. The app, in turn, allows us to offer the rooms / apartments cost-effectively, because as a guest you can do a lot of things yourself, such as check-in, and only pay for the services you want and book via the app. Once you have checked in on the app, you can conveniently open your room door or fridge with your mobile phone.
alpapartments.ch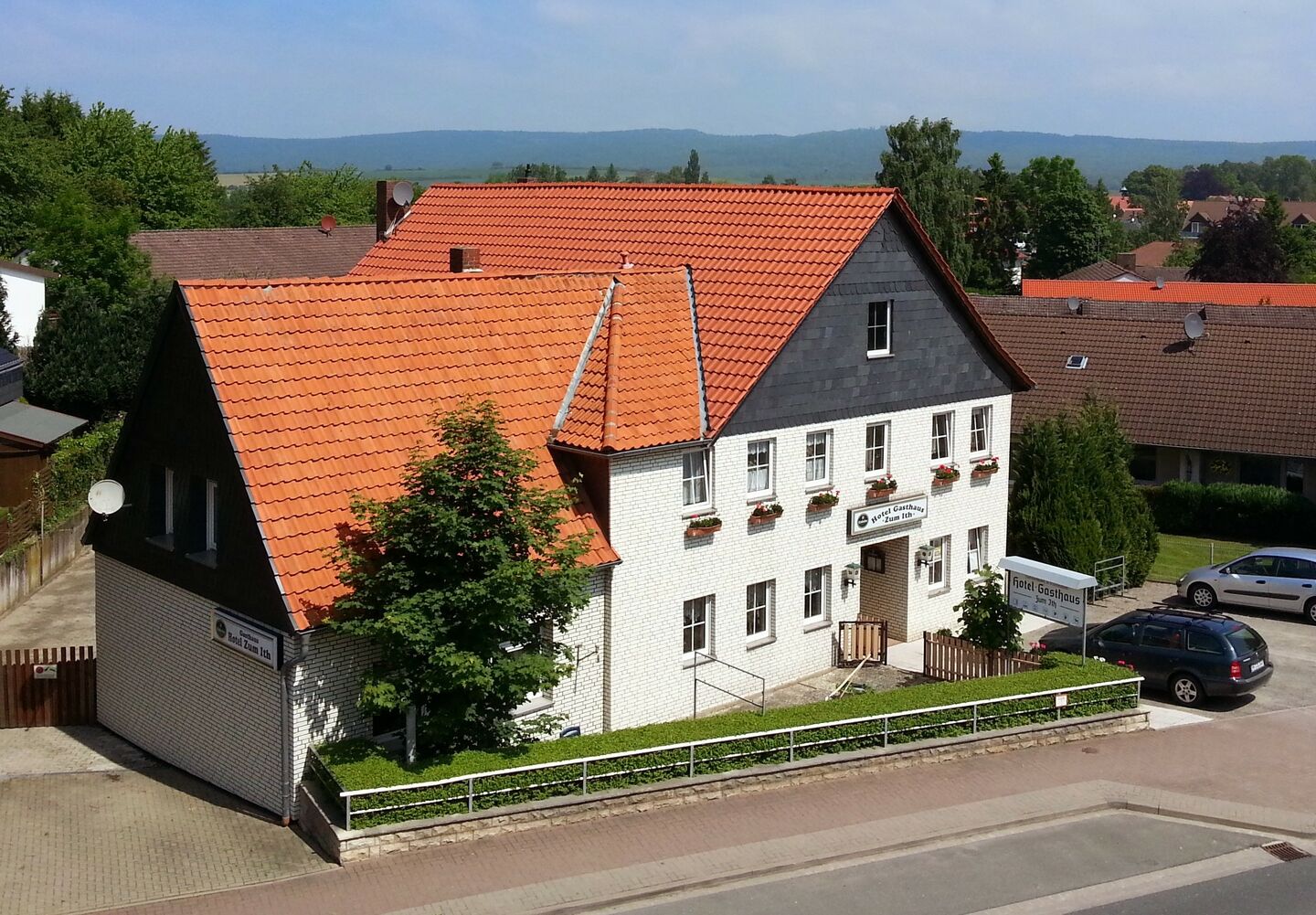 Haus des Gastes Hotel & Apartments
Coppenbrügge, Deutschland
Whether you are passing through as a business traveler, visiting the Lindenbrunn hospital as a relative or looking for a cheap place to stay as a fitter, Haus des Gastes Hotel & Apartments offers the convenience and comfort you deserve after a long or hard day.
hdg-hotel.de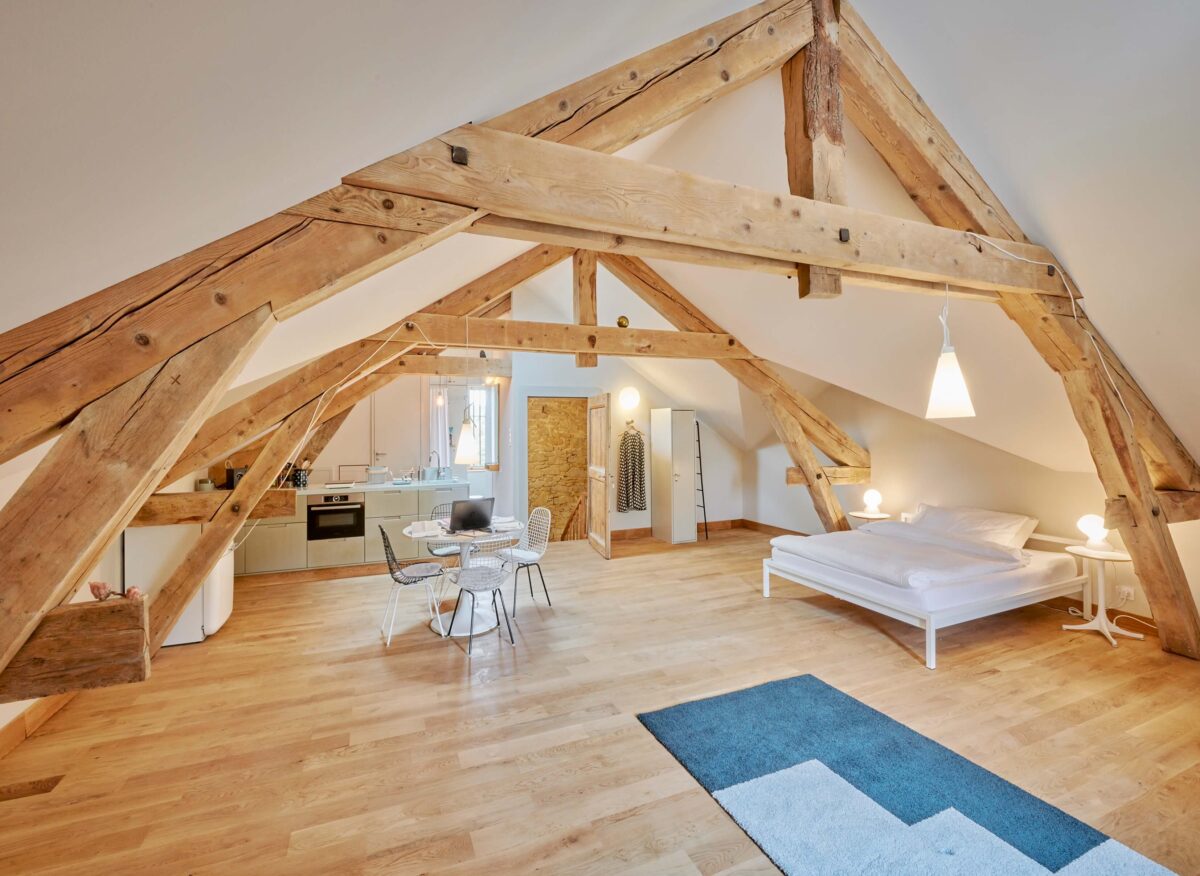 Dépendances de Sibra
La Bastide-de-Bousignac, France
Sibra is a living experiment with hospitality that comes from the heart. Come to yourself, come to life. The château and landscape park are so spacious that the area is 5,000 square meters - per guest, when the house is full ... plenty of space for your inspiration!
chateaudesibra.fr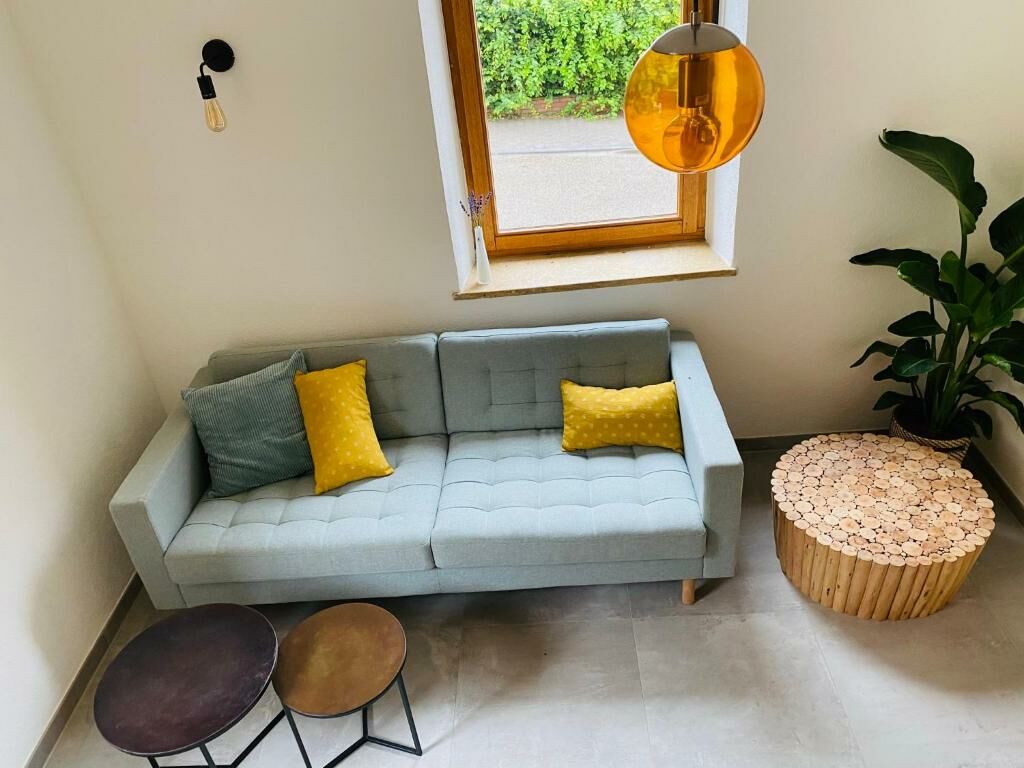 Das HÖFCHEN Stadecken GmbH
Stadecken-Elsheim, Deutschland
Originating from a former winery, we are living our dream: Two women, five children and a small hotel. For guests who like the small and the fine. Arrive and feel at home in our friendly house. Lovingly designed rooms in which we were able to retain the charm of the old, the processing of regional, good organic products, and careful handling of the special features of our region - that is our idea.
dashoefchen.de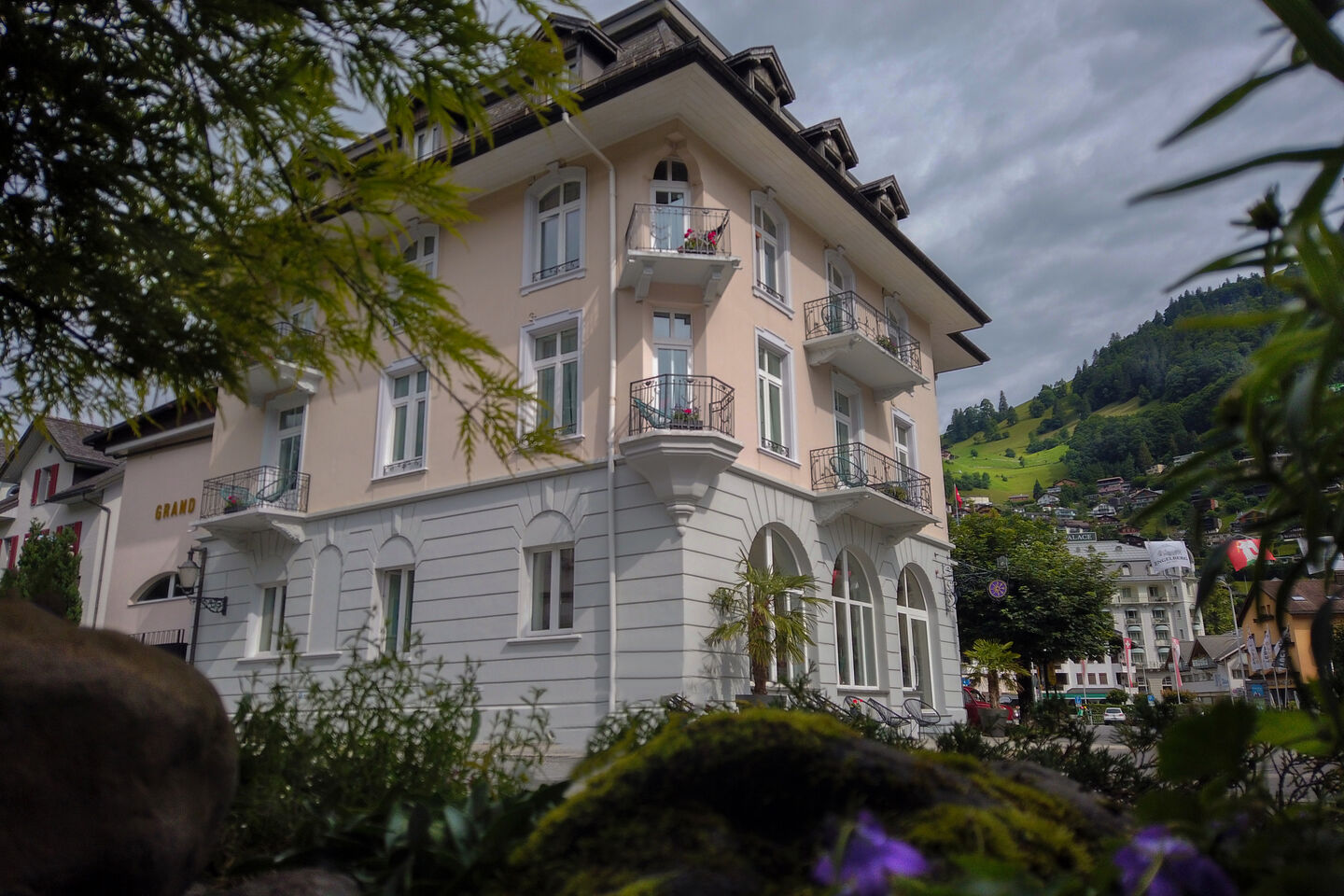 GRAND Hostel&Bar
Engelberg, Switzerland
The GRAND Hostel & Bar is located at Bahnhofstrasse 7, in the heart of Engelberg. The stylish hotel offers cozy and comfortable rooms with beautiful interiors and a wide range of services that meet all modern requirements. Among the picturesque nature of Engelberg, there are many opportunities for various types of outdoor activities (skiing, hiking, cycling, and fishing). All guests have access to a very useful app of the hotel, that allows you to open the doors (main entrance & room), as well as get all relevant information about the hotel, order breakfast, or get in contact with the staff.
Show on marketplace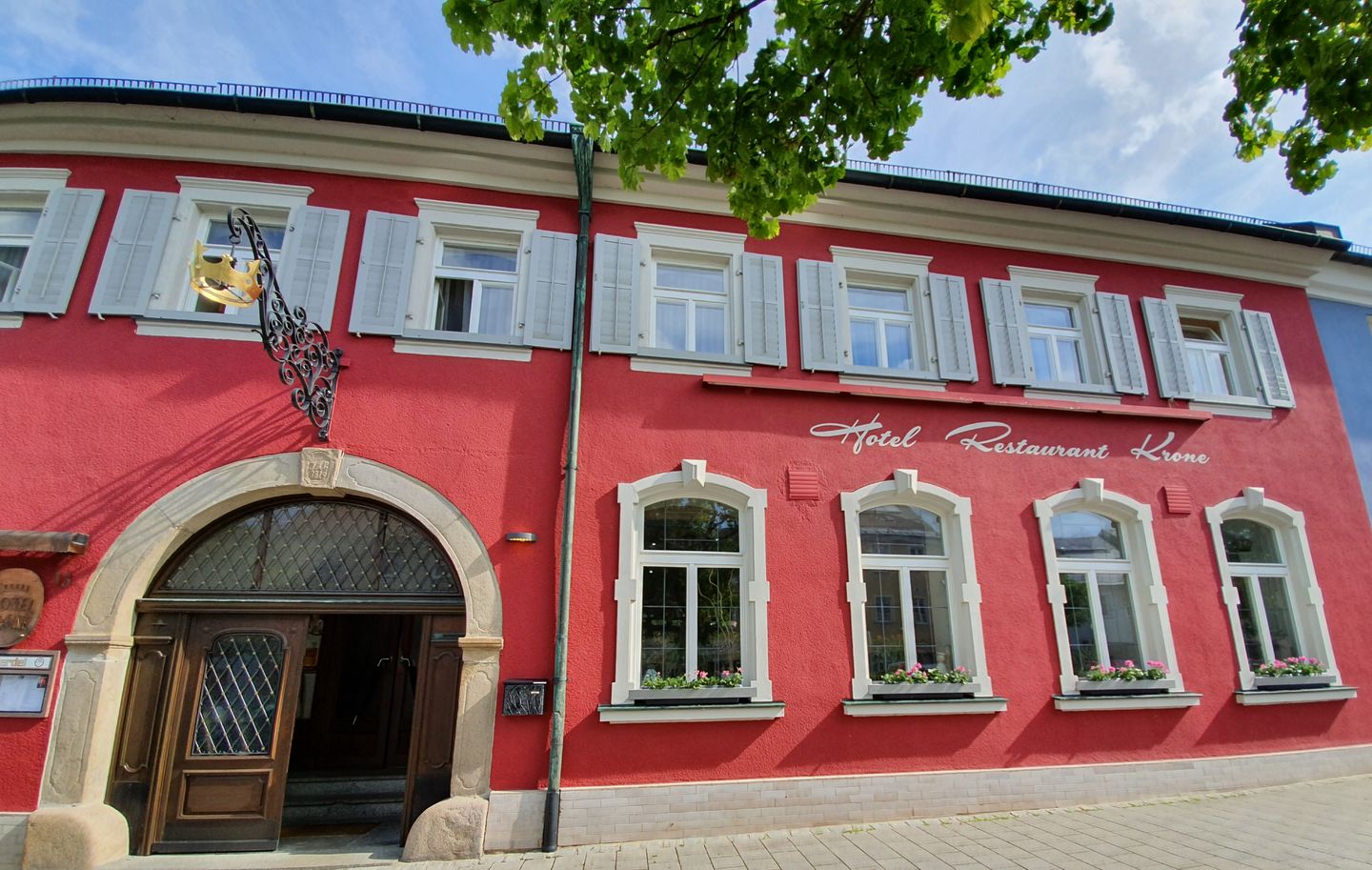 Hotel & Restaurant Krone
Rehau, Deutschland
Hotel & Restaurant Krone is located in a building dating from the 18th century. Here, you can expect nicely decorated, functional rooms, as well as a wide range of amenities including free parking, free Wi-Fi, restaurant, pets allowed. Thus, this place is great for both business travelers and guests looking for an exciting family weekend.
Show on marketplace
ALP Apartments
Engelberg, Switzerland
The Alp Apartments is situated on Titlisstrasse 9, Engelberg, less than 1 km from Engelberg-Titlis. The hotel offers free Wi-Fi, public parking ang non-smoking rooms.
Show on marketplace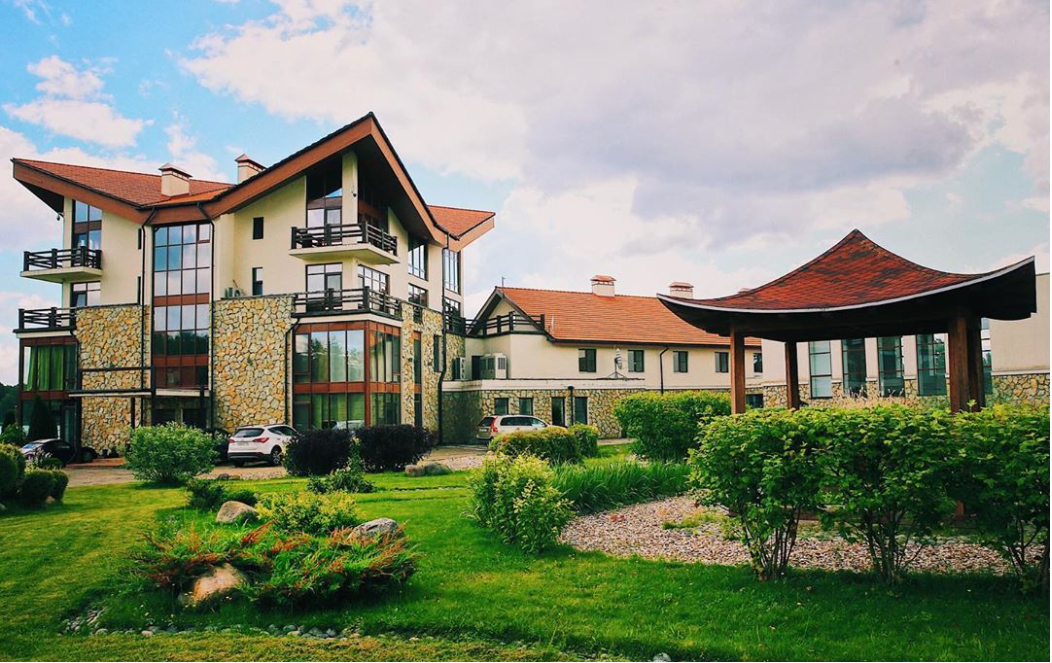 Secret Spot
Moscow, Russia
Luxury PRO-spot for wakesurf and wakeboard: an ideal wave in a super water area. Our club is located on the bank of the Ivankovskoye reservoir with a large closed protected area of 4 hectares, surrounded by picturesque forests, and with a unique free water area and perfect flat. Two top boats, reversible winch, new wetsuits and equipment - we have everything to make your stay unforgettable.
Show on marketplace
Hotel Schloss Triestewitz
Arzberg, Germany
The castle for overnight stays in Torgau. In the last centuries Triestewitz Castle served as the residence and place of work of the owners and for the accommodation of guests. And they keep it that way today. They live there, work there and have space for dear guests. The owners are happy to welcome you as our guests.
schloss-triestewitz.de
Manage, Grow and Optimize your Business
Try a proper all-in-one platform built on years of expertise
Start Free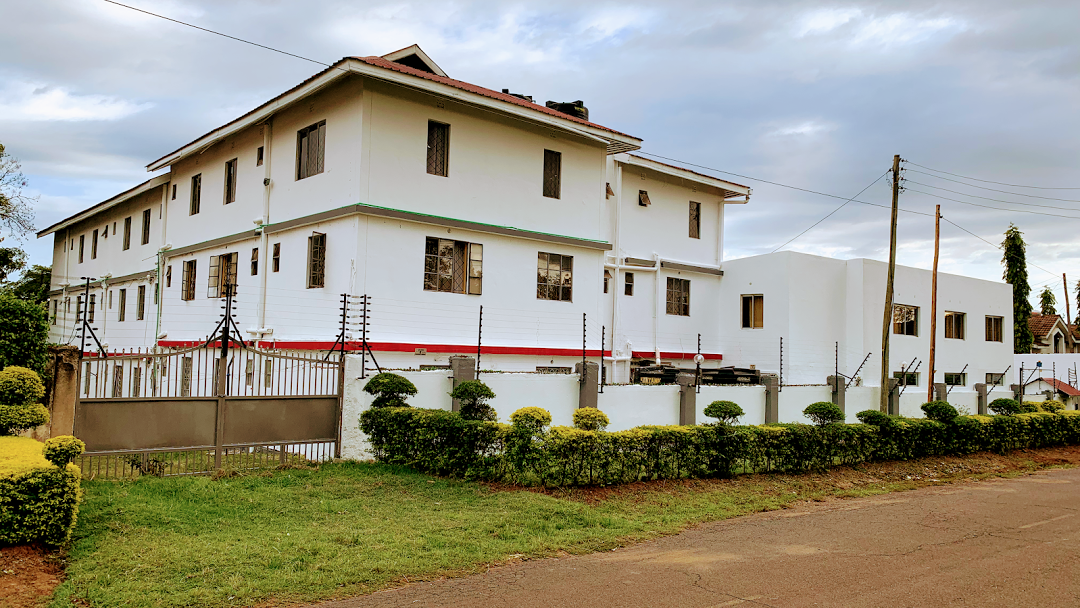 Melvic Hotel
Kisumu - Ojijo Oteko Road, Kenya
Located in the sublime surroundings of upmarket Milimani, Kisumu stands Melvic Hotel. The hotel offer bed and breakfast and conference facilities and promise a quiet, comfortable and affordable stay to all customer.
Show on marketplace
Tariq Hotel Boutique
Cusco, Peru
The 4-star Tariq Hotel Boutique is located at Calle Tandapata 172, Cusco, in the San Blas neighborhood, just a 10-minute walk from Cusco's main square, Plaza de Armas. This comfortable hotel with beautiful views and well-decorated rooms offers a wide range of amenities, including free Wi-Fi, a terrace and garden, a restaurant, and a bar. Thus, this place is great for those who want to spend an exciting romantic getaway.
Show on marketplace
Hotel de Charme Quinta Do Pinheiro
Freamunde, Portugal
Hotel de Charme Quinta Do Pinheiro is set on Rua do Miraldo 262, in Freamunde. Facilities of the 4* lodging comprise non smoking rooms, wi-fi, children playground, pets allowed and parking.
Show on marketplace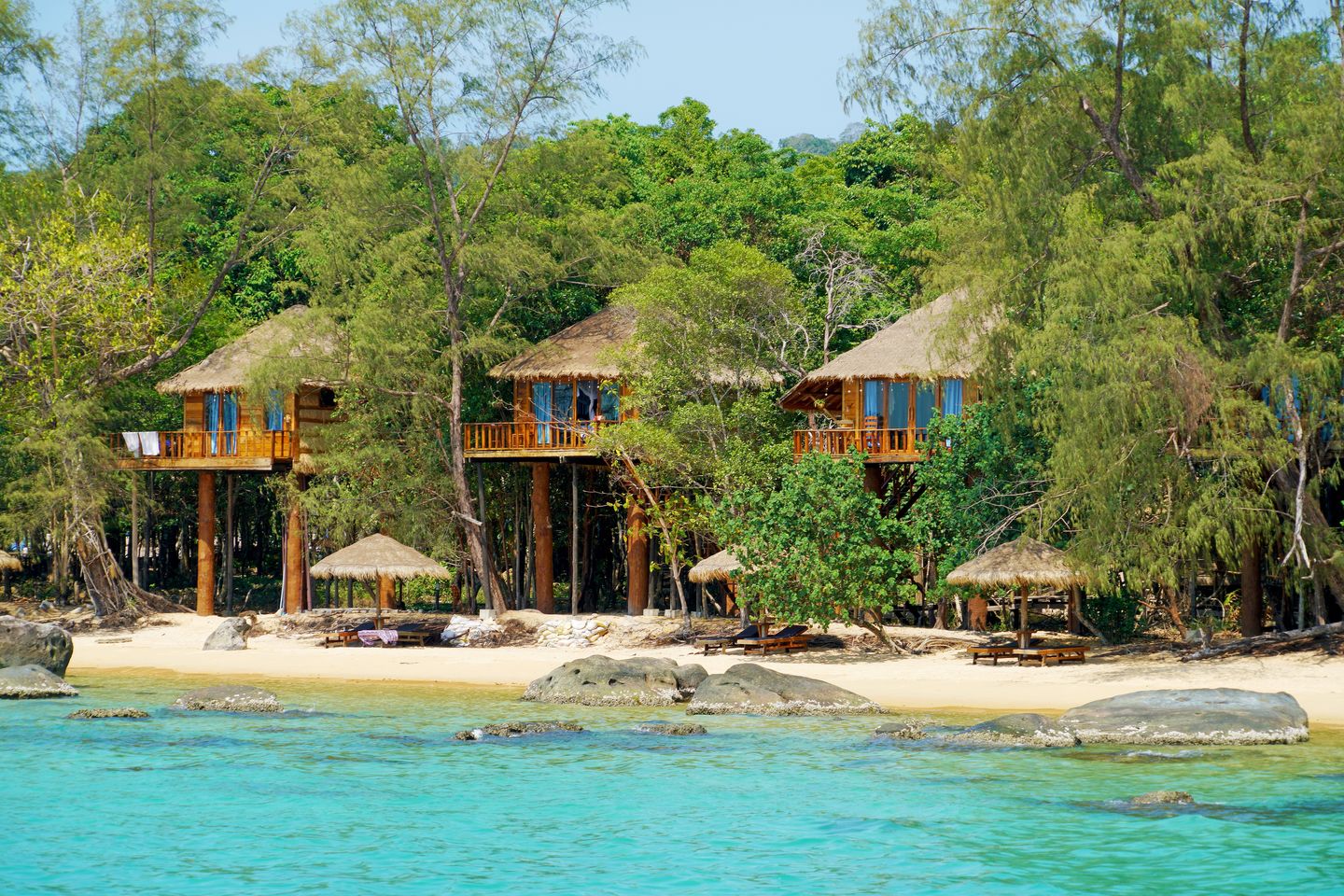 Tree House Bungalows
Koh Rong Island (Sihanoukville), Cambodia
Opened in 2008, Tree House Bungalows Resort is a perfect beachfront resort located on Koh Rong Island, just 29 km from Sihanoukville. A private beach, as well as Four K Beach and White Beach, several shopping malls, restaurants, bars and pubs in the surrounding area, make it a favorite accommodation for both, holidaymakers and business travelers. The resort is housed in a traditional Khmer building and has its own pier.
Show on marketplace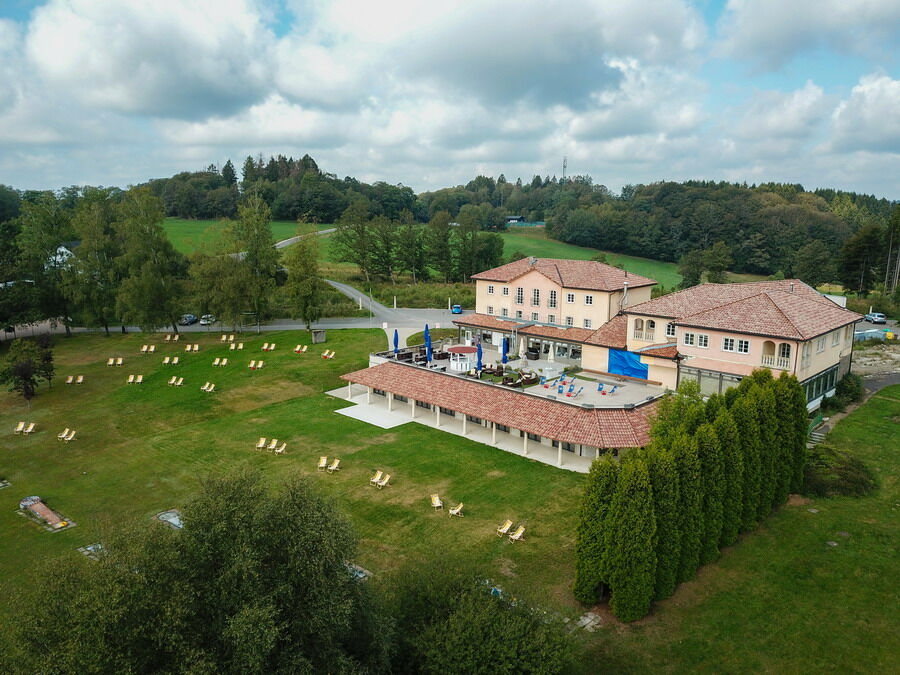 Culture Hotel Waldhotel Marienheide
Marienheide, Germany
Waldhotel- Marienheide is situated on Eberg 24, in Marienheide. Amenities of the 3-star lodging include wi-fi, pets allowed, on-site parking, non smoking rooms and snack bar. Rooms are generous in amenities such as non smoking rooms, allergy-free room and wi-fi. There are non smoking rooms or allergy-free room per request. And, of course, pets are allowed here.
Show on marketplace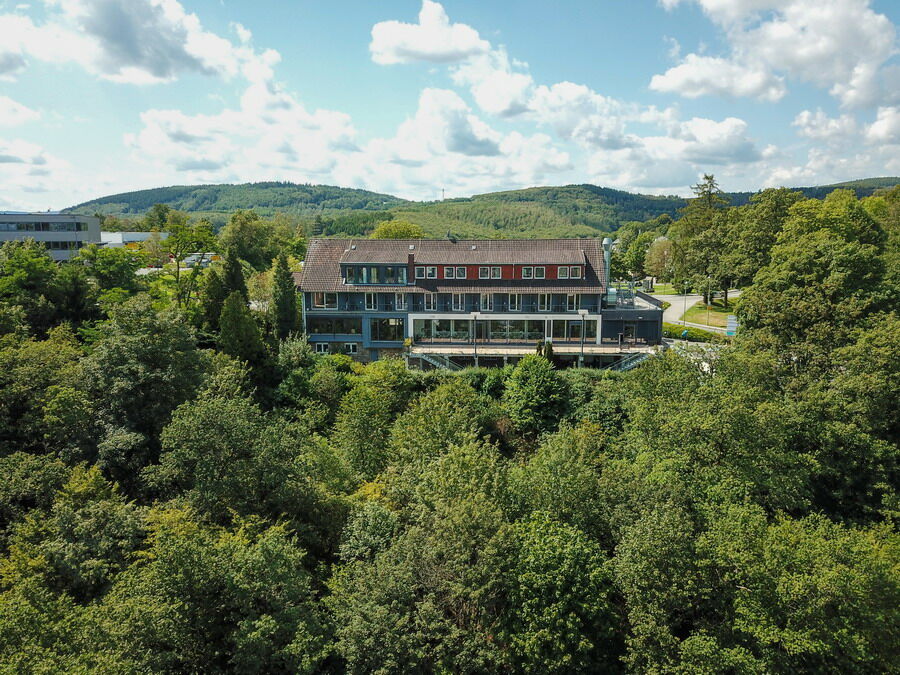 Culture Hotel Berghotel Johanneshöhe
Siegen, Germany
Berghotel Johanneshöhe is set on Wallhausenstraße 1, in Siegen. The tidy lodging proposes a vast range of amenities such as non-smoking rooms, parking, wi-fi, pets allowed and bar. Regular conveniences in each guestroom feature wi-fi and non smoking rooms. You can choose non smoking rooms per request. And, of course, you are welcome to bring your pet here.
Show on marketplace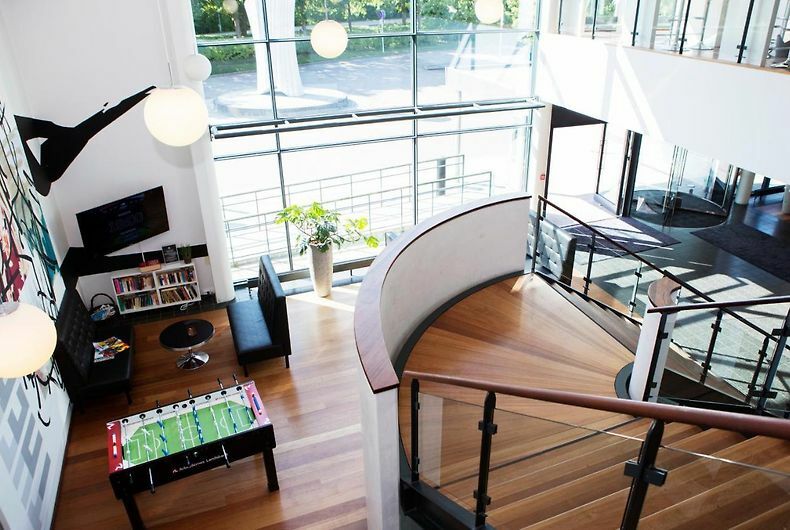 HOTEL FC NORDSJAELLAND
Farum, Denmark
Boasting a play area and tennis courts, Hotel Fc Nordsjaelland lies in vicinity of Farum Park Football Stadium. Balance is 0.4 km from the venue, and Fureso Golfklub is less than 4 km away. Farum centre can be reached within 15 minutes' walk. Slagelse is 60 minutes' drive away. Hotel Fc Nordsjaelland is a short driving distance of Immigrantmuseet Museum. Rooms have a sitting area, a sofa and a TV at the accommodation. Nice touches to enhance your stay include a hairdryer, bath sheets and a bathtub, while feather pillows, linens and down pillows invite a good night's rest.
fc-nordsjaelland.hotel-in-denmark.com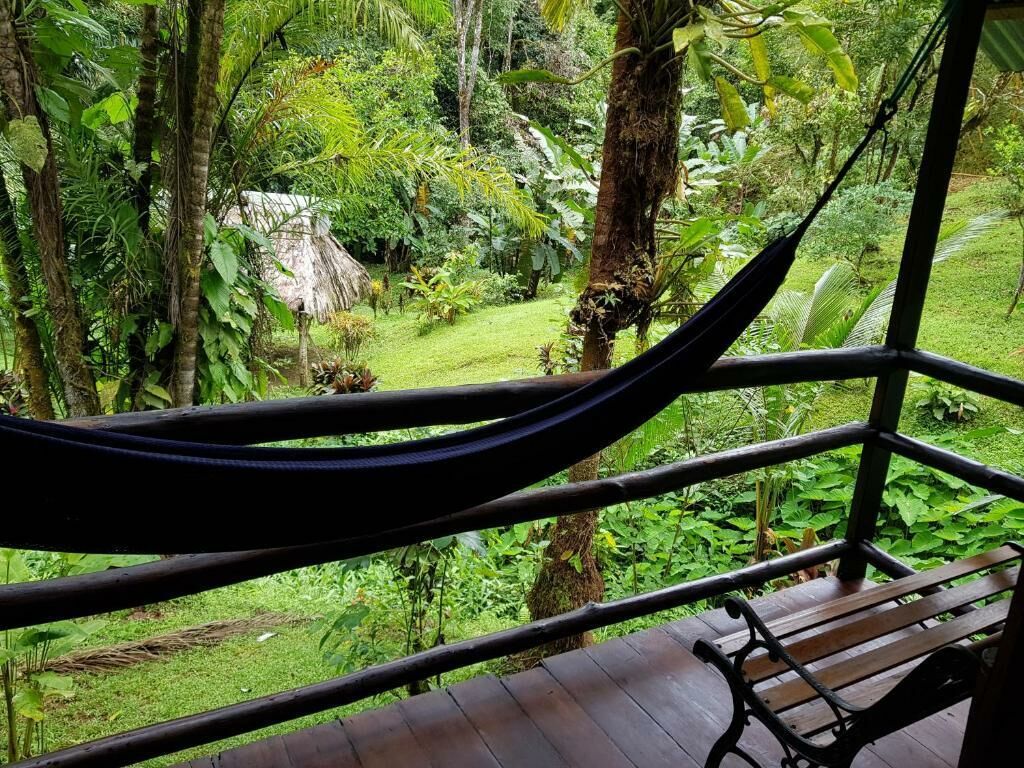 Drake Bay Paradise Lodge
Puntarenas, Costa Rica
Drake Bay Paradise Lodge is located on 300 South of Jade Mar Restaurant, in Drake Bay. A relaxing hotel offers a large variety of facilities that include airport shuttle, sun terrace, parking, wi-fi and non-smoking rooms. Each guestroom features amenities such as disabled facilities, non-smoking rooms, family rooms and wi-fi. Upon demand, you can choose non-smoking rooms or disabled facilities. Based on the opinions expressed by guests, Drake Bay Paradise Lodge will certainly take care of an undisturbed holiday. Spare your time and design your journey to Drake Bay beforehand. We guarantee that every day, every hour of your holiday will run smoothly.
Show on marketplace
What you get with HotelFriend PMS
Fast Setup
The system can be configured immediately. Our team will be happy to help you set it up easily.
Intuitive Interface
We have developed a solution for the hotels that is easy and convenient to work with. Friendly interface, accessible menu — all actions are performed with just a few clicks.
Full Control
Keep an eye on everything. You will receive notifications of all actions so that you can react immediately.
Tailored Customization
HotelFriend supports integration with other systems. Therefore, familiar tools do not need to be discarded, just added to the cloud PMS.
Work on any device
Our Property Management Software operates in a cloud and is compatible with absolutely any operating system and device. You only need internet access.
Sales Increase
The sales-focused PMS helps generate your income with services, specials and channel managers. With statistics on all income, you can increase your sales.
Get a free trial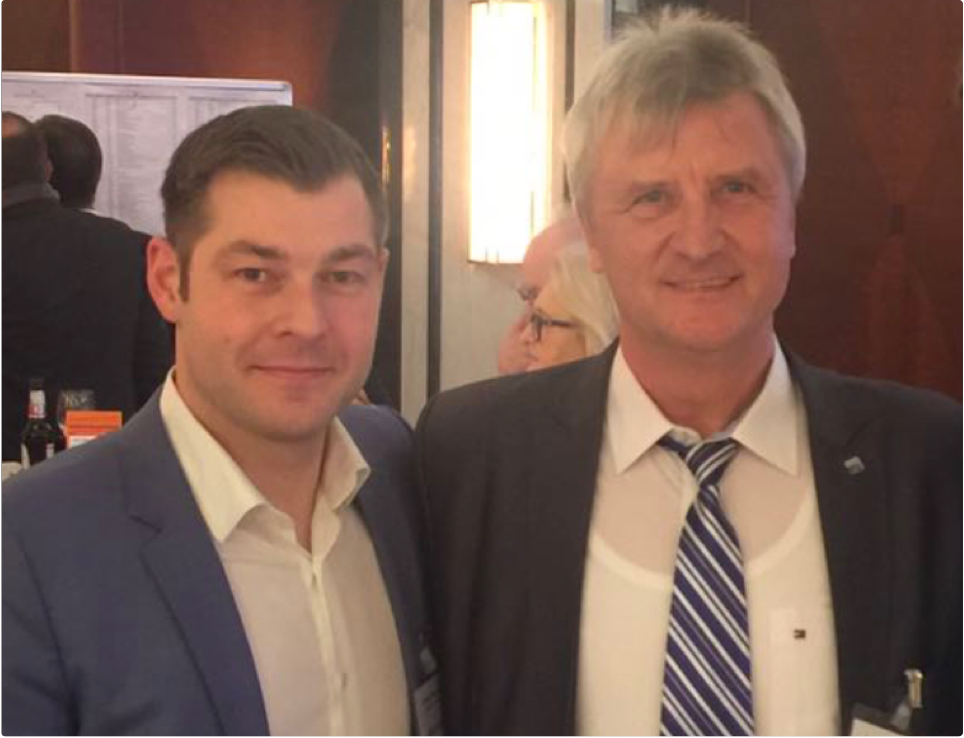 Denis Severyuk
CEO HotelFriend
Frank Doepelheuer
former DEHOGA President
DEHOGA Expertise
"The market has been waiting for this product for a long time!" — Frank Doepelheuer
"As a former DEHOGA President and Honorary President of DEHOGA, I am primarily a consultant and member of the supervisory board of this great and innovative company. By providing administration software for hotels, an integrated channel manager for the sale of the rooms on the common internet platforms (Booking, HRS, Expedia) and its own booking engine for hotels own website - HotelFriend lays the basics for essential hotel operations from a single source: room sales, prices & availability, accounting and invoicing."
Frank Doepelheuer
Success Stories
HotelFriend AG
HotelFriend is a global IT company and provider of business software with offices across Europe.
The company specializes in R & D in the travel and hospitality sectors, cloud computing, e-commerce, CRM, ERP, and the development of mobile and desktop apps.
450.000+
development hours
HotelFriend USP's
We continue to build better stuff to create a unique one product
Better
Good price:
Being an all-in-one solution provider, we can offer all products from
one hand
, with one setup fee, one staff training, one support hotline,
zero integration, and third-party costs
. Even if we offer the individual products at the price of the competition (without any bundle discount), the hotelier
saves 30% - 50% on yearly costs
by choosing one solution instead of maintaining several support contracts.
Complete:
Guest facing, marketing, distribution, collaboration, and back-office tools
integrated
: no separate contractor or fees,
no compatibility issues
, no waiting time for feedback from connected systems.
On all devices:
No special hardware required, no local servers needed to maintain and secure an it-infrastructure, the whole hotel management software
runs on personal devices
of staff (especially smartphones and tablets).
In guest's pocket:
Bring your own device: a directive that is not only cost-saving but also meets COVID's important
hygiene measures
. The guests don't have to touch any tablet or paper which other guests could have had in hand before.
With focus on revenue:
Room service, dinner reservations, meetings, treatments, advertising of services, room upgrades, sales, and payment processing in one mobile application
covering the whole customer journey
.
Really fast operations:
You'll be able to reinvent your hotel for the speed of the post-corona world. Our times require quick decision-making, as well as implementing new approaches to serving guests.
Improved productivity
is only possible if you use technology and data and
shift to innovate every step of the way
.
Unique
Guest facing:
The concierge is much more than a guest directory, service ordering system, or chat tool - it is an
interface to our backend
, to empower guests to manage their stay (and letting them do the reception work), automate and secure processes as well as supply chains, deliver instant feedback and service at the right place and on time.
Intelligent:
The
unique combination
of marketplace, hotel management software, and mobile concierge enables real guest intelligence to a
learning ecosystem
. Apart from the B2C sales, the marketplace provides valuable market data to our hotel management software and enables
machine learning intelligence
for automation of our hoteliers' revenue management system in particular.
Staff automation:
Tasks and appointments for the staff are created and assigned automatically with orders by guests or management. The
tasks can be managed by the responsible employee
that allows each team member to do changes on status in real-time from any device.
Service automation:
Rules for orders, availability, status management, and delivery of services - always with
process automation
in mind, while the rest of the competition is still dreaming of integrating a simple ordering system to their PMS solutions someday.
Multi-booking engine:
Empowers our hoteliers to group and build their own booking portals, where they can
act as a brand or destination
to focus on marketing,
widen visibility
, and share (or withhold) booking commissions.
Hotel booking marketplace:
HotelFriend is the only PMS provider that runs a B2C marketplace. The marketplace combines three of the currently successful market strategies:
room sales
(booking.com),
long-term stays
(Airbnb), and
day trips
(TripAdvisor) by offering more than 1.000.000 accommodations and 100.000.000 rooms. In addition, HotelFriend's marketplace enables international
tour operators
to enter the European market and offer travel packages directly to European customers (without the need for a travel agency).
HotelFriend F.A.Q.
Do you provide support?
Yes. If you have any questions or problems, you can always contact our support team via live chat or email at support@hotelfriend.com. Our employees will be happy to help you. Basic support is included in any package. Applications are processed within 24 hours on weekdays. To get weekend support, you can purchase a 24/7 support package.
Do you provide training?
Yes. To sign up for training, you need to follow the link and select the most convenient training time in the calendar.
How do I switch from my old system to HotelFriend?
You can export data from the current system and import it into the system, configure the necessary settings with the help of HotelFrind employees.
What about HotelFriend's compliance with Germany's GoBD regulation?
Yes. There are many inexpensive products on the market that promise their customers to simplify hotel and restaurant management. When choosing the right system among all these options, you should make sure that it is the principles for electronic accounting (GoBD) compliant. Here is how to do it.
Does HotelFriend integrate with other systems?
Yes, there are a number of systems with which HotelFriend supports integration. Also, HotelFriend staff helps to integrate and configure everything correctly. You just need to provide the necessary information.
How do I synchronize my OTA systems with HotelFriend?
If your tariff plan includes the Channel Manager module, contact your account manager or write to Support. HotelFriend staff will help you synchronize and, prior to it, check if your account is prepared for the synchronization process.
Can I use the same tariff plan for several channels?
Yes, you can. When editing the
Room Rate
in the Source field, pull up the sources where you need to place this tariff plan. In case you need to display the tariff plan on any OTA system, you should select
Channel Manager
.
How can I accept payments and keep information in the system? Can I specify a deferred payment?
You can connect the Stripe payment system, as HotelFriend provides integration with it. Once you have connected the
payment system
, you can enter the guest's credit card information into the reservation card. Sure, by observing all security and confidentiality conditions, these cards will be tokenized. Besides, when receiving payment from a guest through the Stripe system, the information in the reservation card will be displayed automatically. You can also connect a POS terminal and add payments to the system as soon as you accept payment by credit card. If you accept payment in cash, you should add a payment to the system using the
Add Payment
function.
I am trying to add rooms, but the system notifies that the limit has been reached. What should I do?
This means that you have exceeded the limit of rooms indicated in the chosen product and tariff plan. Please
contact Support
, they will check the information and, upon your request, increase the limit of rooms.
How can I create a reservation for a company? Is it possible to automatically import the reservation list into the system?
To create a reservation for a company, you should enter the company data in the
Guests
module in the Company tab. Once you have saved the company data, you should move on to the booking method convenient for you. In the guest type, drag and drop the Company Guest and the company from the drop-down list. The
reservation creation
process is similar.
Do I need to set up a separate account for Booking Button?
No, you just need to select the sections that you want to place on your site and the color palette of the buttons that will suit the site style of the accommodation. After you copy the code generated by the system and install it on your website, the information will be transferred to the website from the HotelFriend system. The
Booking Engine
module provides step-by-step instructions.
Does HotelFriend provide limited system access based on employee position?
Yes, Hotelfriend provides the ability to create limited access for employees. For example, you like the
Housekeeping module
, but you do not want to provide full access to the system to your housekeepers. The accommodation administrator can create access for employees of the housekeeper positions. In this case, housekeepers will have access only to the housekeeping
Maintenance
module. Similarly, other departments can create limited access for employees.
HotelFriend Features
Hotel Management
Front-Desk
Department Management
Employee Management
Room Management
Hotel Dashboard
Housekeeping
Maintenance Management
Mobile Hotel Live Chat
Operations Outsourcing
Task Management
Finance & Payment
Accounting and Document
Payment Management
Reporting System
Booking Balance
Digital Cash Book
Revenue Management
Room Rates
Service Management
Guest Relations
Guest Management
Booking Request, Offer
Self Check-In
Guest Communications
Communication Automation
Digital Marketing
Hotel Website Development
Destination Management
Deal, Package Composer
Ready to get started?
Start free Book a demo