Why is it necessary
Providing accommodation even with attractive discounts doesn't mean that a visitor of your website will book it. Your website and its booking process are key factors which determine whether the guests will make a purchase or not. In other words, a hotelier should pay close attention to small details, otherwise, clients will get bored and change their mind at the last moment because of a too long reservation process.
One of these small details is the Online Booking Software, which simplifies the process and makes it more comfortable for visitors. The client can check available rooms in a special calendar, book accommodation just in several clicks, and also order services of the hotel and deals in advance.
There's more to this button than a simple Booking Engine. After you install it on your hotel's homepage, you can choose its style, color, and size. But that is not all: the feature significantly expands the opportunities of your guests. The client clicks on the button - and everything your website offers is in full view.
The guest can select dates, the room rate, room type, bed size, meal type, etc. If there's no available room according to the chosen filters, the management system will propose alternative dates. The only thing the hotel manager has to do is to check the information and confirm the reservation.
Guest selects meal conditions and bed type
Guest adds the room to the cart
Customize your Booking Button
Choose colors of the page, links, and button
Change the design any time
Wondering how Booking Engine will look like on your website?
Try the new HotelFriend Booking Button now
Live Demo
The hotelier is the absolute boss here. You can place particular blocks with services, accommodation, and deals in all possible combinations on any page of your website.
This option helps you to improve and speed up the booking process. It will not even take a minute to set up the tools according to your preferences. Only you get to decide how your website should be organized.
You can include mandatory costs for services to the room rate (e.g., breakfast, cleaning).
Let the guests pay in the way they're used to
The system enables payments with PayPal, Stripe, MercadoPago, RedSys, and many others. You will ensure your repeat customers' loyalty or get new ones by meeting their requirements.
Do you want your hotel to be state-of-the-art?
Get Free Trial
They will make the hotel's performance even more effective with the help of automatic emails, availability data export, etc.
Sell not only accommodation but also services
Our online hotel booking software and PMS with FrontDesk complement each other perfectly: clients can order services via the Booking Button, and you can predict your potential revenue and control it, using Front Desk (a convenient reservation calendar).
With the Booking System, you can sell deals you have composed on the hotel's website. People book package offers more enthusiastically because they get accommodation, services, and other advantages at the price of a single room. Additionally, your hotel will be promoted free of charge by guests sharing their impressions of the faultless service. It is an excellent opportunity to attract more visitors and increase revenue.
Wondering how Booking Engine will look like on your website?
Try the new HotelFriend Booking Button now
Live Demo
Benefits of the booking
management software
Efficiency
fast, well-organized, and
effective booking process;
save your own and your guests' time.
Revenue increase
revenue increase due to the
enhancement of direct sales;
growth in sales of both rooms
and other hotel services.
Direct bookings
no booking commissions to
OTAs;
establish direct communication
with the client.
Price
Booking Engine
Sell rooms and services on your hotel website. Increase direct reservations
Hotel Software
Concierge App
CRS Features
Integrations
Marketing Kit
Deal Management
Do not hesitate. Our hotel room reservation software will lead your business to success. Make your property more efficient with the HotelFriend Online Booking System - keep up with the times.
50,00 / monthly
after free trial
yearly payment discount 20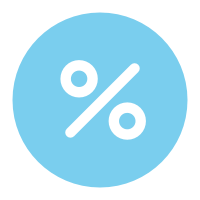 HotelFriend Features
Finance & Payment
Revenue Management
Guest Relations
Digital Marketing