Improve performance and work engagement - Achieve organizational flexibility - Gain employee commitment
Employee Management for enhanced staff interaction and work efficiency
Create, change, and assign roles to your hotel staff. Monitor who and when changed the order status. Let your staff use their time efficiently as notifications of new orders go directly to the right department, and everybody knows what to do next.
Get 30-day free trial Book a demo
Achieve higher productivity
Solve problems regarding incorrect changes in bookings and orders easily: all the necessary data is already in the system.
Manage the workflow without any unnecessary calls or messages: everything goes perfectly with a click of a mouse.
Keep in touch with the team and be aware of the state of things at the hotel any time and wherever you are, even on a beach with a cocktail while enjoying your vacation: every hotel's working process is in your control.
That's how it works
Do more with lots of possibilities the module offers. You can create, change, and delete users. They will be able to log in to the system using private access. There are four roles to choose from: Hotel admin, Reception, Department, and Housekeeper. Everyone has their own available options in the system but you know who and when changed the order status and other information:
Hotel admin has access to all modules.
Reception has access to the basic modules for managing reservations and daily operations like creating new guests or employees, editing information about them, viewing documents, room rates, etc.
Department has access to the modules that are required for order management and reporting, receives tasks and orders from guests which will be assigned to particular employees.
Housekeeper (or the manager) has access to the Housekeeping and Help modules, the personal profile settings. The role allows to change the cleaning status of the room in the system right after the cleaning is done so that the receptionist can see what rooms are ready for check-in.
Show more
Play Video
Manage your staff easily and stay informed of everything that happens without any additional effort.
Add new employees and find information in a sec
Edit and delete any data
Get access to all the information
Starting from the important information regarding your staff activity and contact details to any guest requests, there is no need for more details; the tool has it all to respond quickly, appropriately, and effectively to any concerns.
Add employees, assign roles, and view activity logs
You can easily distribute and schedule tasks among the staff, keep them up-to-date and notify them about all changes.
Enable a handy and quick search
The software enables a handy and quick search. In the "Employees" section, you can sort the staff by name, email, user permission, last login, and date of creation. Now your hotel staff is like an open book.
Organize your hotel staff for success
Get a free trial, and you will see the changes.
Try free
What you get
Staff Management Software is an ultimate facilitator of great employee performance.
Well-organized workflow
Your employees do all their work at a high standard and deliver it on time while you can solve working issues from anywhere and anytime.
Everything is in one place
+ And everything in its place
Whether it is new information like personal and contact details of employees and guests or orders, priority tasks, and changes, everything automatically appears in the system.
Handy interface and search
+ Easy and convenient solution to work with
Everything is fully automated and accessible. Quick search performance and comprehensive interface enable you to quickly monitor the performance and find any data. You will miss nothing.
Clear distribution of work and responsibilities
+ Job satisfaction guaranteed
Staff sees only particular modules in the system and won't be able to change important information by accident.
Get a free trial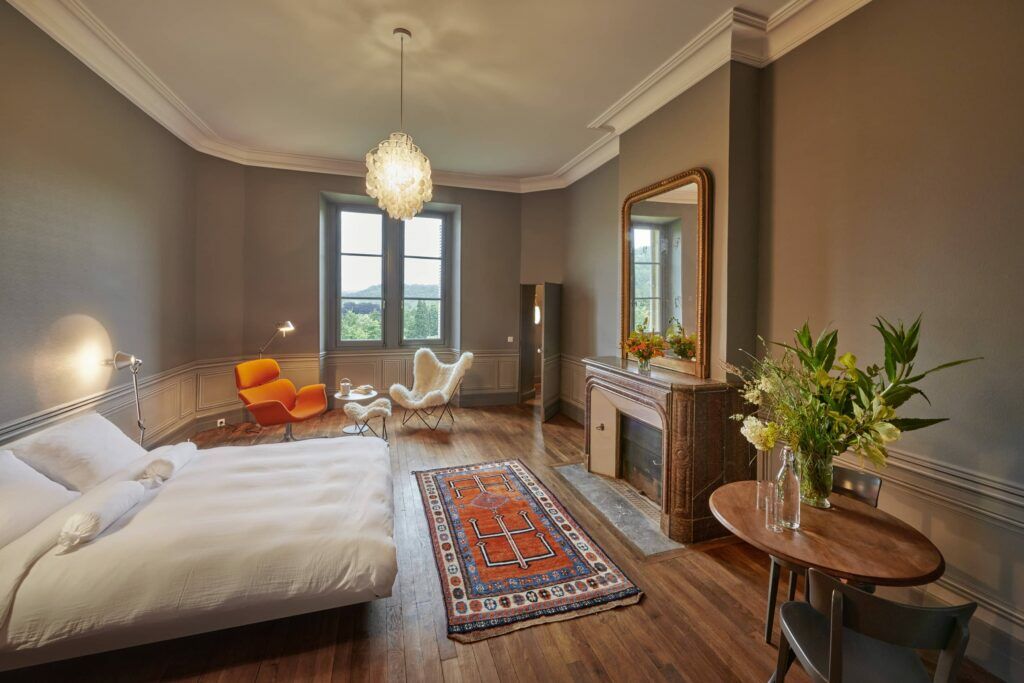 Customer about the product
We have been using Employee Management for a year now and have had a positive experience with it. It's convenient and easy to use. Love that we can manage all our employees from a single place. The communication between staff and overall productivity are significantly improved. I can track and assign tasks, always know who does what and where to find all the details about tasks fulfillment. See no issues with this software.
Château de Sibra (Lagarde, France)
Success Stories
Fair Pricing
HotelFriend F.A.Q.
How do I assign specific roles to employees?
To select the role (Hotel Admin, Department, Reception, Housekeeper), you should go to "Employees", click the "Add user" button in the upper right corner, fill in the details like last name, first name, e-mail, phone, and then choose the role in the field "User permission" from the drop-down list.
How to add a new employee to the system?
You can easily add, edit, and delete the data of an employee by going to the "Employees" section in the "Settings" and using the menu located on the right next to the appropriate employee. For more details, please follow the link.
Do employees receive notifications about new orders from their department?
Yes. Department employees have access to the modules that are required for order management, including options for sending and receiving notifications.
Can a housekeeper change the cleaning status?
Yes. Housekeepers can only change the cleaning status of the room. The rest of the functions are not available to them.
Can receptionists create access to the system for their colleagues?
No. Only the hotel admin can initially create access, add a user role, change the permissions, etc. Employees can access modules and perform the actions they need to do their jobs. For more details regarding employees' roles, please follow the link.
Can a receptionist make changes to orders for additional guest services?
No. The receptionist can make changes regarding the booking itself.
Can a wellness employee change the number of nights in a booking?
No. The department employees can only make changes regarding the orders of the corresponding department.
HotelFriend Features
Hotel Management
Front-Desk
Department Management
Employee Management
Room Management
Hotel Dashboard
Housekeeping
Maintenance Management
Mobile Hotel Live Chat
Operations Outsourcing
Task Management
Finance & Payment
Accounting and Document
Payment Management
Reporting System
Booking Balance
Digital Cash Book
Revenue Management
Room Rates
Service Management
Guest Relations
Guest Management
Booking Request, Offer
Self Check-In
Guest Communications
Communication Automation
Digital Marketing
Hotel Website Development
Destination Management
Deal, Package Composer
Ready to get started?
Start free Book a demo