Automate orders - Save costs - Increase revenue
Mobile POS Hotel System for seamless transactions
An all-in-one platform for quick order, payment, and on-time delivery of services. Turn your guests' smartphones into a portable point of sale and let them make payments on the go.
Eliminate cash and POS gadgets
Securely process all payments in the cloud
Accelerate the sales of services
Get 30-day free trial Book a demo
Drive your sales with mobile convenience
According to Statista, the number of users in the Mobile POS Payments segment is expected to amount to 85.6 m users by 2025.
These statistics clearly show that now guests want more than just a hotel room. Ancillary revenue in the hospitality industry has increased due to high consumer demand.
Make all your services instantly available to clients via a HotelFriend Guest Concierge App. Process payments, create deals, analyze sales data, and communicate with guests directly – all in a few clicks.
That's how it works
Our Mobile POS System enables your guests to carry out transactions via mobile phones.
Any of the provided services, such as food and beverages at the restaurant, spa treatments, taxi, and conference or swimming pool rent, could be chosen and paid for right from the smartphones of your clients.
Just let your guests scan the QR code of the service and pay instantly through our app!
Show more
Play Video
Transform operational efficiency into an experience
scan a QR code
pay online via an app
Add tips and discounts to orders
An integration with Gastronovi restaurant software enhances the whole payment experience in a hotel restaurant or bar. Add tips and discounts to orders or split invoices for a few guests, offering the utmost payment convenience.
Process payments on the go
The purchase is immediately processed through one of several payment methods of the guest's choice, such as PayPal, Apple Pay, or the connected credit/debit card. We guarantee the absolute security of the operations thanks to high-level encryption.
Eliminate possible human errors
Waiters in your restaurant no longer need to run from one table to another memorizing dozens of orders. Let your guests order a meal or any other service via an app. The order is instantly sent to the kitchen or another respective department, minimizing the risk of errors or delays.
Improve your service level
Offer better speed and quality of service by automating the ordering process. Handle orders with ease – add or delete items and edit their price in just one click. Forget about POS terminals, as our system doesn't require any additional gadgets.
Increase the visibility of your revenue streams
Stay available to clients and provide better service with Mobile POS
Try free
Benefit from increased table turns
Enjoy more efficient restaurant operations with fast ordering and instant payment processing. Generate revenue from more customers and increase table turns while helping your guests enjoy responsive service.
What you get
Point-of-experience
There is no need to make your guests wait for the server to come over to the table or bring the bill. Speed up service to avoid negative experiences that may affect guest loyalty.
Full control
+ Payments accepted via Stripe
Gain full control of the ordering process, as well as secure transactions via Stripe. Payments are made by guests through a smartphone and go directly to your hotel account.
Improved workflow
Keep your team more organized, informed, and agile. We will help you to eliminate the mess in the order and shift management.
Flexible invoicing
+ Handling of miscellaneous positions and sales cancellation
All the sales figures can be viewed as convenient reports, and your guests will have an opportunity to split the bill to pay the way that suits them most.
Multi-currency support
Let your guests pay for services without any fuss and in any currency that suits them.
Quick setup
System installation takes less than 2 hours and does not require any special training or extra payment.
Get a free trial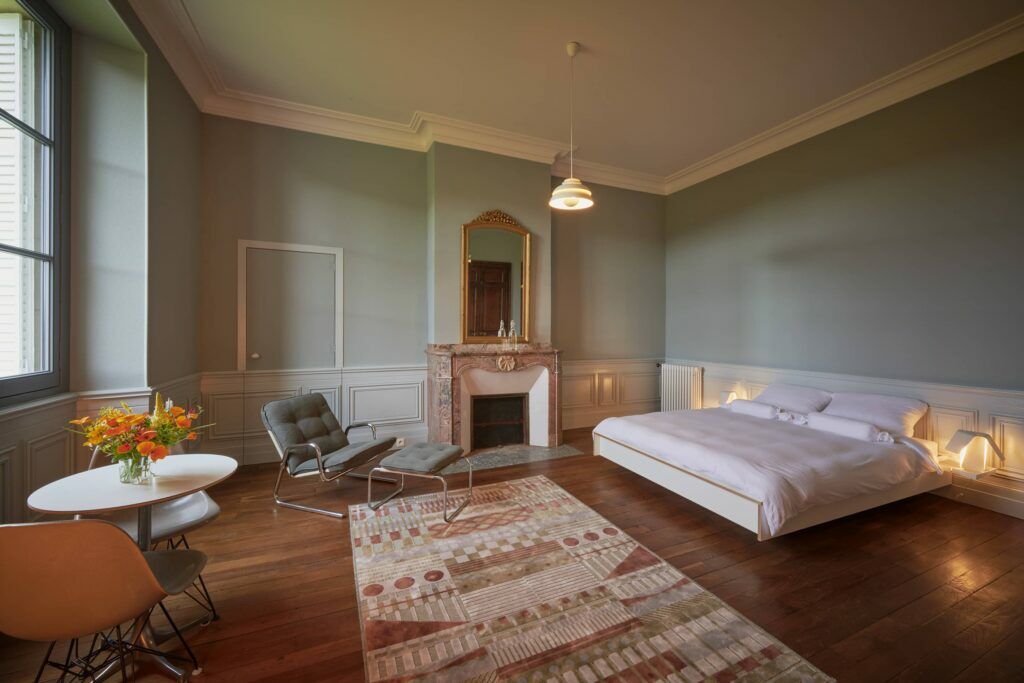 Customer about the product
HotelFriend Mobile POS makes it super easy to accept payments from our customers. Now we don't need to mess around with the card reader, and our staff can fully focus on delivering a top-notch guest experience. It's just perfect for our small family-run hotel!
Château de Sibra (Lagarde, France)
Success Stories
Fair Pricing
HotelFriend F.A.Q.
I want to set up services for my digital menu. How can I do it?
Great decision! To create your own menu, please open "Options" and go to the "Services" tab. In the upper right corner, click the "Create service" button. After that, you will be able to specify the name of the service, the name of the department, service category, and service waiting time. In addition, you will be able to add images and descriptions. If you run into difficulties at any stage of creating a menu, please check out this help page.
How to get started with the Concierge application?
To get started with an app, you should first click on the Concierge module on the left side menu. In the main tab, fill in the data fields with the Wi-Fi name and password. If necessary, you can click on the "+" button and add the data of additional access points.
In the Fast check-in / check-out block, you can allow guests to make a fast check-in on their own by letting them submit their personal data, attach photos of the documents, and leave a signature in the app.
To enable your guests to pay for orders, you need to turn on the online payment system in the PMS. Please, check out this help page for more detailed information.
How to place a digital order with HotelFriend Guest App?
HotelFriend Concierge Guest App allows customers to place an order with delivery available 24/7, right from their smartphones. Digital orders can be paid for with any preferred method and at any convenient time.
Here's how guests are going to place their orders via an app:
1. Customers familiarize themselves with the hotel and all its offers.
2. They choose a service, set date, and time options.
3. They can leave a comment on the service if needed.
4. They can choose other services.
5. Customers can create an order without payment.
6. They can set a specific date and time.
7. Guests pay online with the preferred method.

All the hotelier needs to do is to confirm the order and receive payment.
Is it possible to place an order with the guests who have a group booking?
Any guest can order service at your hotel, regardless of whether they have a reservation or not. This option is also available for group bookings. To do that, you need to select the Orders module and then click on the "Add order" button. After that, find the services of interest in the new window, click the "+" button to add services to the basket, and then mark the checkbox named "On Group". Finally, fill in the required fields with data, click on the "Add items to Order" button and place an order.
How to connect with Gastronovi?
You can connect with third parties like Gastronovi. To get started, you need to request the integration, enter your API key and import the masterdata.
Is it possible to split an invoice for a few guests?
In our system, you can split the invoice for several guests. This can be done in such modules as Reservation and Order.
The split payment option also lets you add two or more different payment methods to one invoice. If the payment doesn't match the invoiced amount, the customer will have several options to handle the open amount: a partial payment, banking fee, or commission.
HotelFriend Features
Hotel Management
Front-Desk
Department Management
Employee Management
Room Management
Hotel Dashboard
Housekeeping
Maintenance Management
Mobile Hotel Live Chat
Operations Outsourcing
Task Management
Finance & Payment
Accounting and Document
Payment Management
Reporting System
Booking Balance
Digital Cash Book
Revenue Management
Room Rates
Service Management
Guest Relations
Guest Management
Booking Request, Offer
Self Check-In
Guest Communications
Communication Automation
Digital Marketing
Hotel Website Development
Destination Management
Deal, Package Composer
Ready to get started?
Start free Book a demo