Real-time Communication
with Hotel staff
Mobile Live Chat
for Instant Messaging
Take advantage of the direct online-messaging module of the HotelFriend Software and chat with your guests before, during and after their hotel stay. Provide support on every stage of your clients' journey and win their loyalty.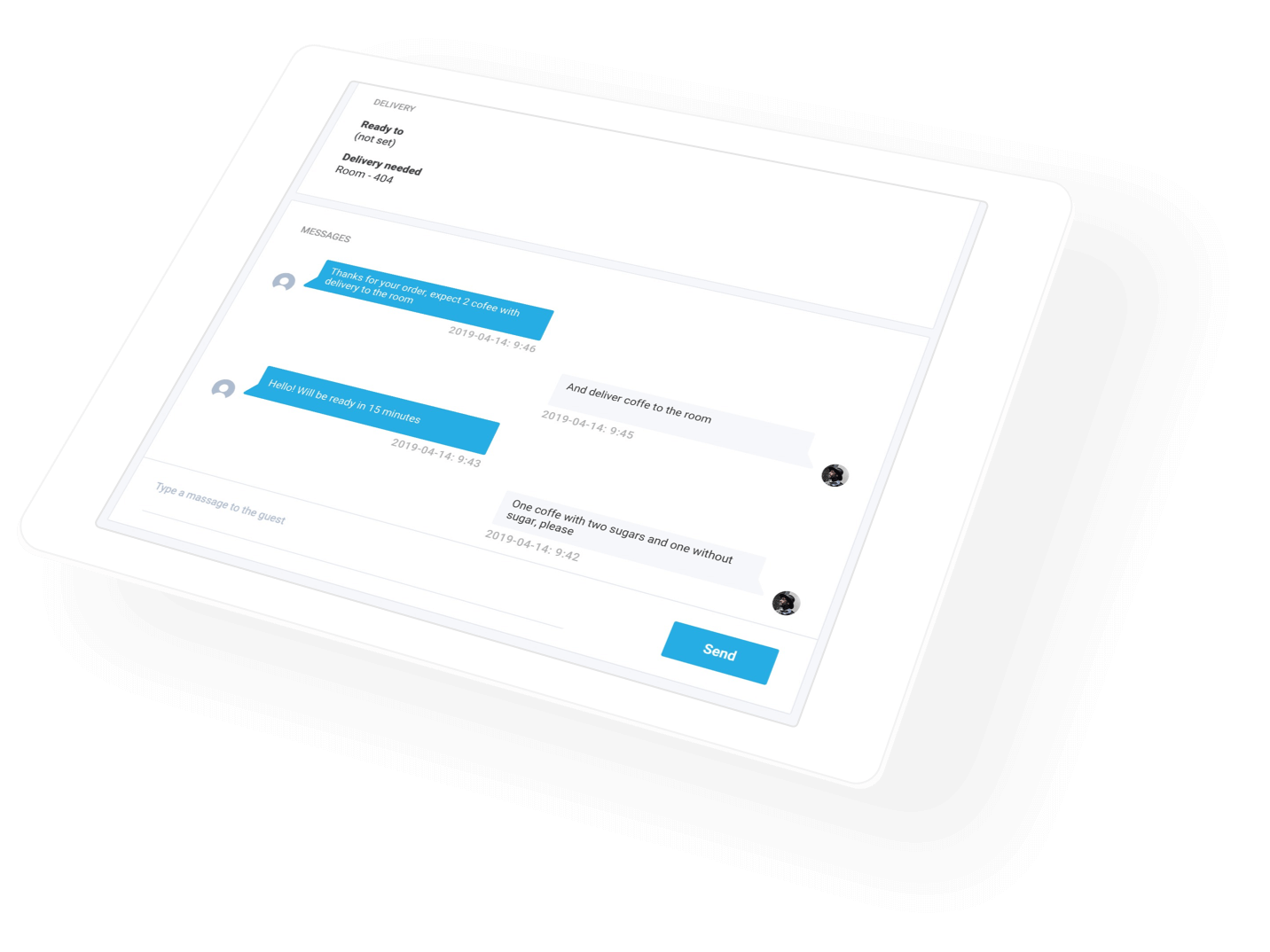 Why is it important
With Live Chat, you become the hotelier who really cares about the comfort of every guest. Since each department has its account in the hotel system and is thus always available to clients, presenting offers and services becomes much easier and more effective. It gives a possibility to communicate with your guestsin real-time, learn more about their desires and needs, and, as a result, provide first-class services to earn clients' trust and loyalty.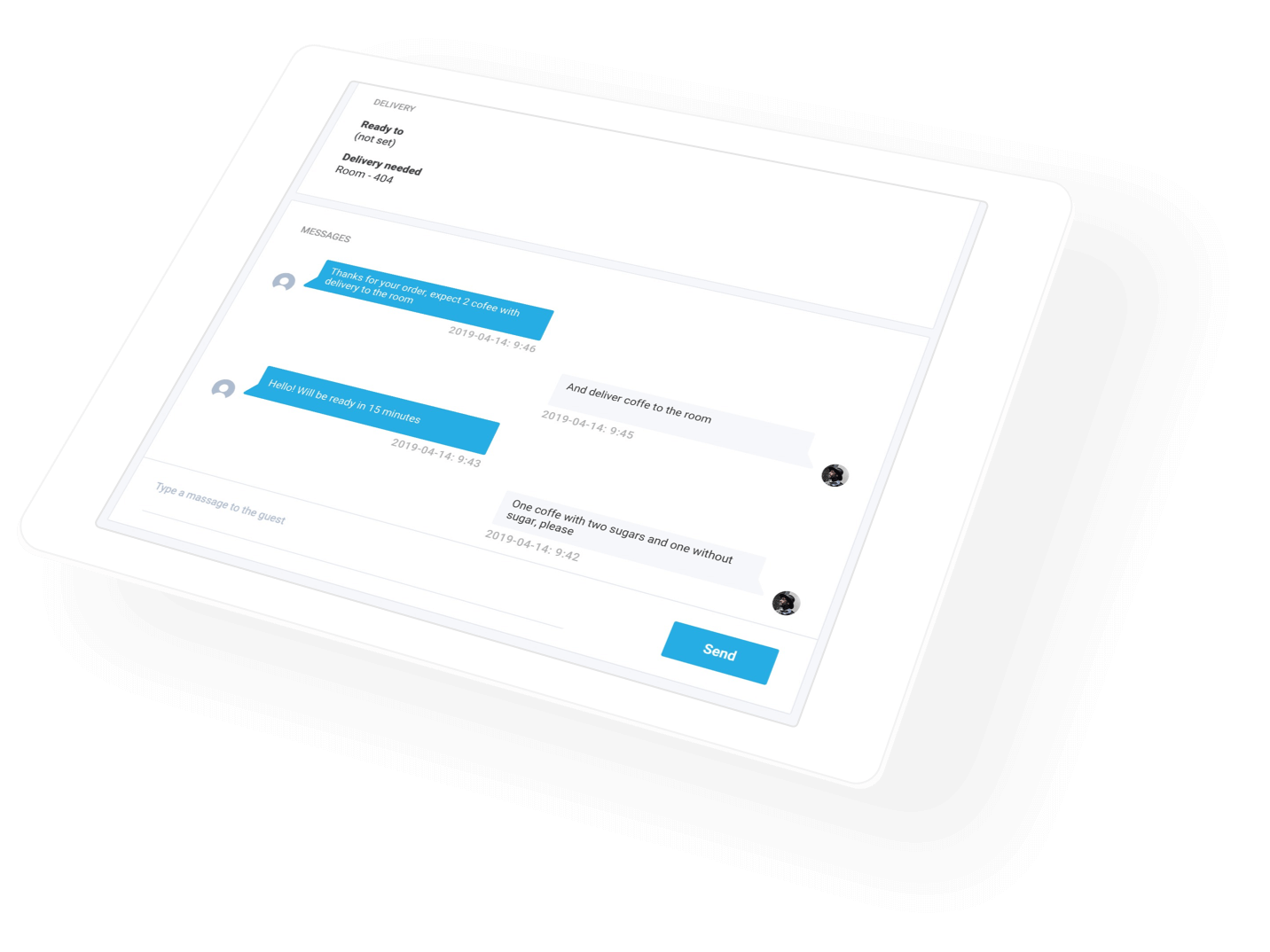 The guest can contact the hotel at any time via HotelFriend's Mobile Concierge App, requesting further information on room reservation, booking and ordering services. The administrator of each department receives a notification of the incoming message and can respond quickly.
On request, the services can be adapted to the specific needs of each client. Subsequently, such short messages can serve as a reliable source for building a comprehensive regular guest database and enriching guest experience in the future.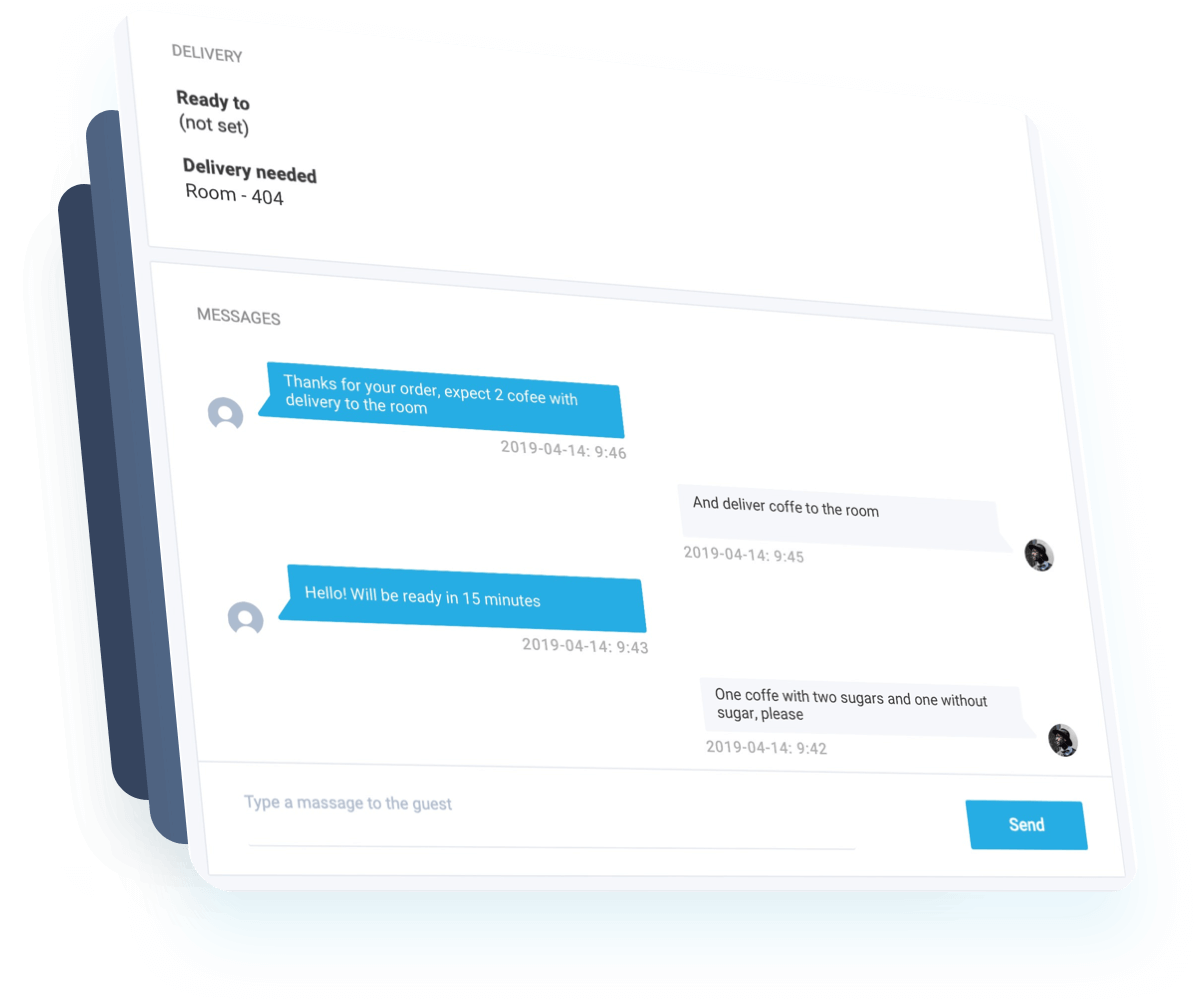 Communicate directly
Another advantage is that clients can also discuss additional requirements of their order, modify or cancel it. This option is very convenient and useful because a change of plans is a common thing.
Stay in touch with your guests
HotelFriend's real-time messaging is a very convenient and useful feature that will help you stay in touch with your guests, get to know them better, show your hospitality and respect, and in this way, boost sales through the increase in additional orders.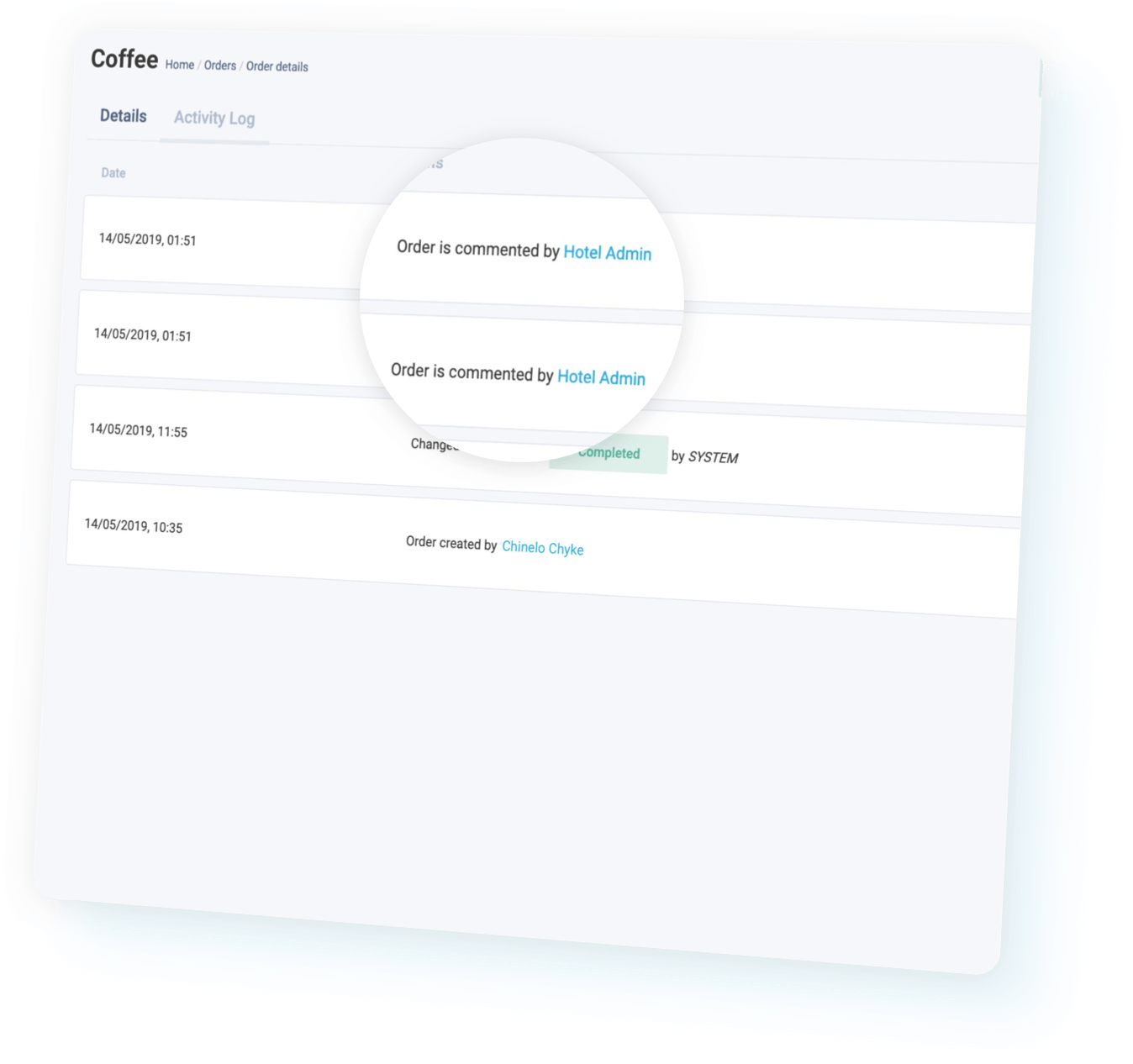 Become your guests' favorite hotel
Improve their satisfaction level with HotelFriend Software.
Get Free Trial
Hotel Mobile Live Chat Advantages
Online availability
Online availability in real time and fast problem solution.
The guest can order all hotel services online.
Immediate answers
Direct communication with guests, help and immediate answers to their questions and concerns.
Understand needs
A unique possibility to get acquainted with your clients and understand their needs.
Order Comments
When ordering online, people can not only choose the place of delivery but also leave a comment on special wishes and nuances.
Price
Hotel Live Chat
Select the package that fits your hotel best, pay and get access to the smart software immediately
Concierge App
Hotel Software
CRS Features
Booking Engine
Multi-property
Marketing Kit
Get an effective tool for direct and instant chats with your hotel guests. Boost sales and win client loyalty with our affordable Real-time Messaging Software module.
60 / monthly fee
yearly payment discount 10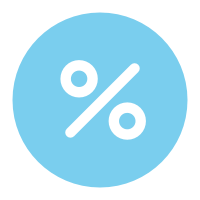 WE ARE MENTIONED