Get instant reporting – Save time – Improve workflow
Hotel Reporting for your informed decisions
Gather real-time data about your business and view it in a clear layout. Get all the statistical overviews that your hotel needs every day effortlessly.
Keep track of the main KPIs
Generate any report in seconds
Make accurate financial forecasts
Export data to PDF, Excel, or CSV
Get 30-day free trial Book a demo
Spend your time on what really matters
Need to track your hotel performance every day but don't have time for this?
With our automated reporting, you can stay in the loop about your KPIs and other important figures without performing any calculations.
No need to waste your time collecting data from numerous sources – now you can focus on deciding how to use it. Improve communication between different hotel departments and enable a more efficient business workflow.
That's how it works
Our core objective is to help you easily generate daily, weekly, or monthly reports for accurate analysis and planning.
Creating any report will only take you three clicks. Just hit "Create report", then select the type of report you need and specify the date.
Download your reports and export them to Excel in seconds – with zero painstaking data manipulations in the spreadsheets.
Show more
Play Video
CALCULATE YOUR PROGRESS, AND SUCCESS
set the type and time frame
create a report in one click
Tap into the power of financial analytics
Get a comprehensive overview of the main financial data. Track your hotel's performance with reports on occupancy, booking channels, and minimum stay. Calculate prospective earnings from future reservations and be in the know about each and every refund.
Get to know your guests better
Keep records of your daily check-ins and check-outs with the least effort. Generate a list of no-shows and cancellations to get the full picture of your current state of affairs. See all the guests currently staying at the hotel with the guest reports.
Perform night audit with maximum ease
Move over to the next day with the highly accurate cashier, end-of-day, and account status reports. Get a summary of all information for one day: such as payments, room occupancy statistics, your income, and more. All the calculations are processed automatically – so there is no need for overtime.
Gauge your food & beverage performance
Get access to all the daily info on the dishes and beverages that guests have ordered at your hotel. See how much revenue was generated from your restaurant, banquet, or bar, and gain insights into the ways of maximizing it.
Want to make smart and data-based decisions?
Achieve your business goals with our tools
Try free
Keep your reputation clean
The housekeeping reports include rooms with cleaning and reservation status, comments, and cleaning priority for one day. These kinds of reports are useful to organize shifts and ensure that guests have a comfortable stay.
What you get
Performance insights
Get a clear presentation of what revenue you earn from rooms and extra services, and the sum of commissions and taxes that you pay.
Success strategies
+ Well-organized workflow
Analyze your business strategies according to comprehensive key figures. See why you have achieved or exceeded your sales goals in some areas and failed in the other ones.
Perfect order
+ Quick search with filters
All bookings can be conveniently sorted by arrival, departure, and the date when they were made. Export your reports to PDF, Excel, or CSV to share them with your colleagues.
Full control
+ Improved front desk operations
You always have an overview of the guests who are already on the premises, about to arrive or depart, as well as the possibility to confirm all the received reservations.
Accurate calculations
+ Save costs on the night audit staff
Cut any chances of human errors that may cost you time, money, and reputation.
Free time
+ Top-notch guest service
Your employees save a significant amount of time that could be spent on tedious data manipulation.
Get a free trial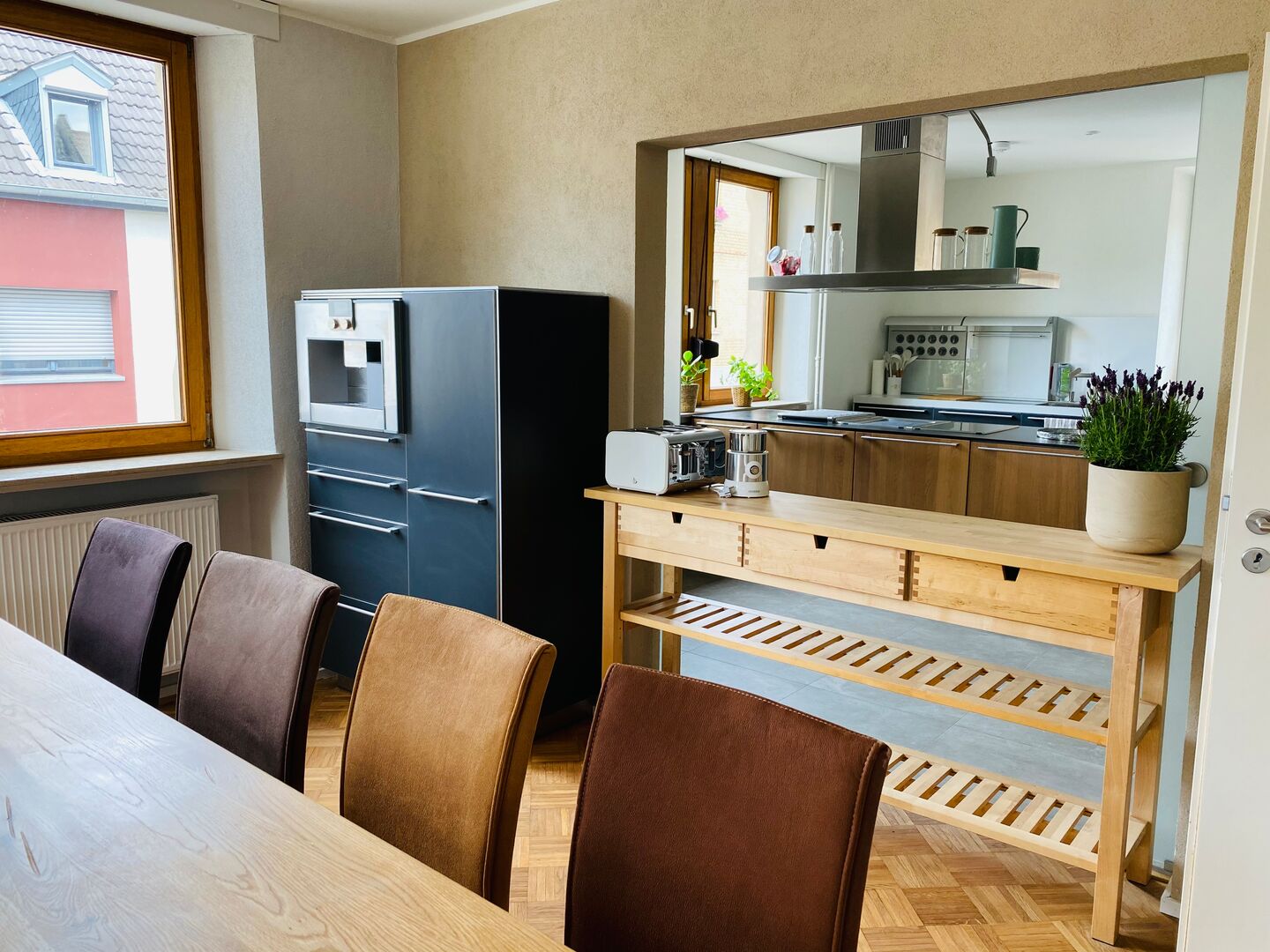 Customer about the product
Overall this is a great analytical tool. It gives us all the data we need to make the best decisions in our daily operations. It is easy to read the data in the way it is displayed. Also, the export options for Excel are very handy. Accurate reports on performance indicators give us insights on where we stand and which strategy to choose.
Das HÖFCHEN Stadecken GmbH
Success Stories
Fair Pricing
HotelFriend F.A.Q.
How to create a report in the HotelFriend system?
First, you need to open the Reports module. Then, click "Create Report", select the type of report you need and specify the date. After the report has been created, click "Download" to save the report on your device. And that's it!
What types of reports can I create?
Here is a short list of reports that you can create in our system:
● Check-In/Check-Out reports;
● End-of-day reports;
● History & Forecasts;
● Cashiers reports;
● Housekeeping lists;
● Meals lists.

To see the full list of available reports, please, check out our help page here.
How do I create quick reports in real-time?
In the Online Reports tab, you can generate quick reports and download them in PDF format if necessary. For your utmost convenience, we have made a simple 5-step guide on how to create such reports.
Can I export booking data from the system?
Yes, you can easily do this. To export the list of reservations, select the filters you need in the Reservations module, and then select the Export CSV function from the action menu. The system will generate a document in CSV format and download it to your device.
Does HotelFriend provide limited system access based on employee position?
Yes, Hotelfriend provides the ability to create limited access for employees. For example, you choose the Housekeeping module, but you do not want to provide full access to the system to your housekeepers. The administrator can create special access for employees of the housekeeping department. In this case, housekeepers will have access only to the housekeeping module. Similarly, other departments can create limited access for employees.
HotelFriend Features
Hotel Management
Front-Desk
Department Management
Employee Management
Room Management
Hotel Dashboard
Housekeeping
Maintenance Management
Mobile Hotel Live Chat
Operations Outsourcing
Task Management
Finance & Payment
Accounting and Document
Payment Management
Reporting System
Booking Balance
Digital Cash Book
Revenue Management
Room Rates
Service Management
Guest Relations
Guest Management
Booking Request, Offer
Self Check-In
Guest Communications
Communication Automation
Digital Marketing
Hotel Website Development
Destination Management
Deal, Package Composer
Ready to get started?
Start free Book a demo