Time-limited special offer
A professional Bundle of must-have Hotel Property Management Tools that will simplify daily operations of any hotel.
Hotel Digitalization Offensive
Time-limited special offer
until 25.05
An effortless way for your guests
to order services
Service Management
This module offers intuitive functionality. You will receive information about the services offered by all departments of your hotel, and your customers will be able to access these services through the HotelFriend Marketplace and the mobile app. Also, your guests will be able to book services and pay for them in advance without being necessarily present at the property - simple as that.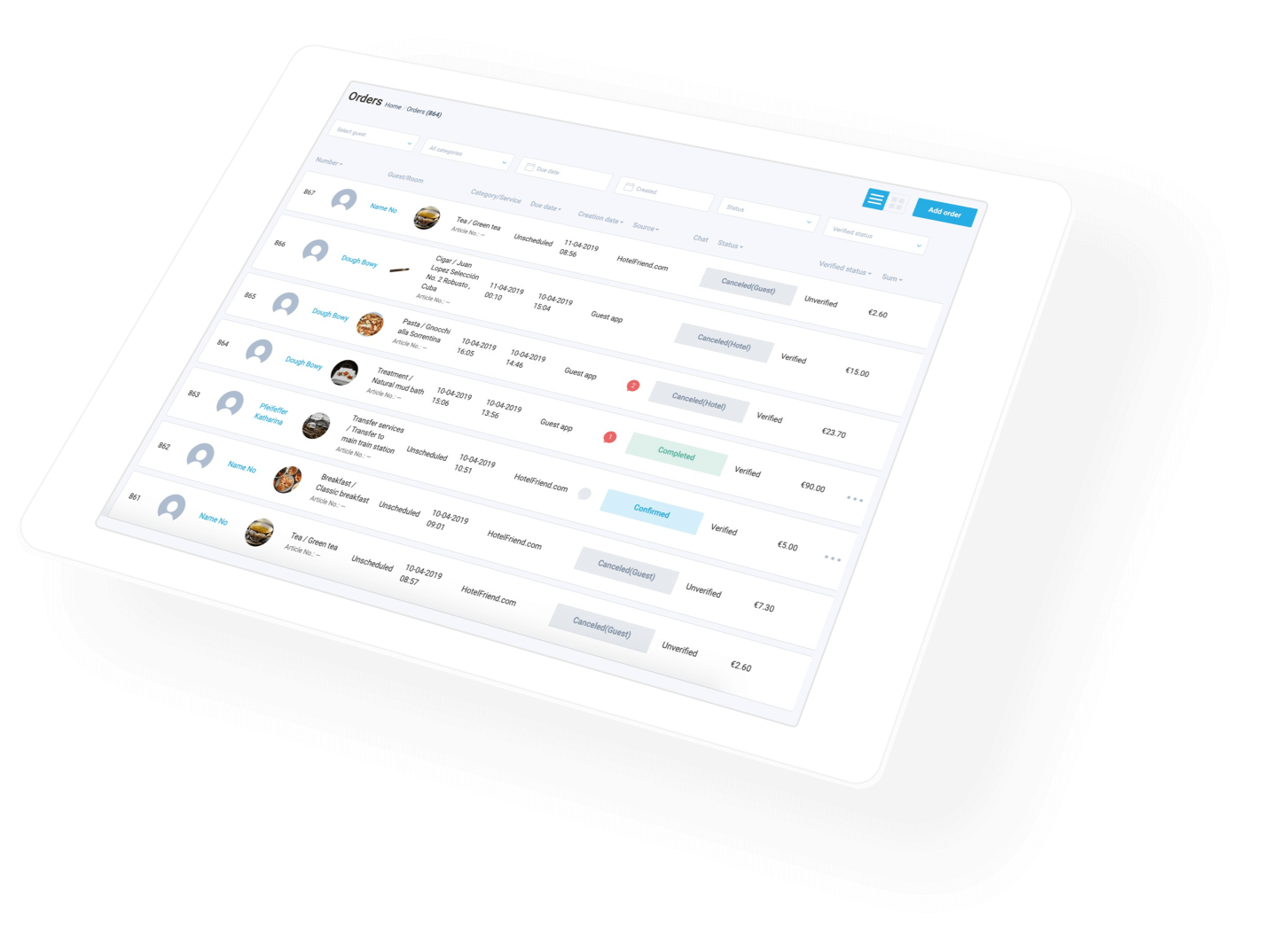 Possibilities
- Placing information and selling services with HotelFriend IT solutions.
- Receiving orders from registered users.
- Sorting orders by guest, date, time, and status.
- Keeping track of guests' comments on orders.
- Order confirmation and fulfillment, or cancellation.
- Billing and payment processing.
- 24/7 availability to clients.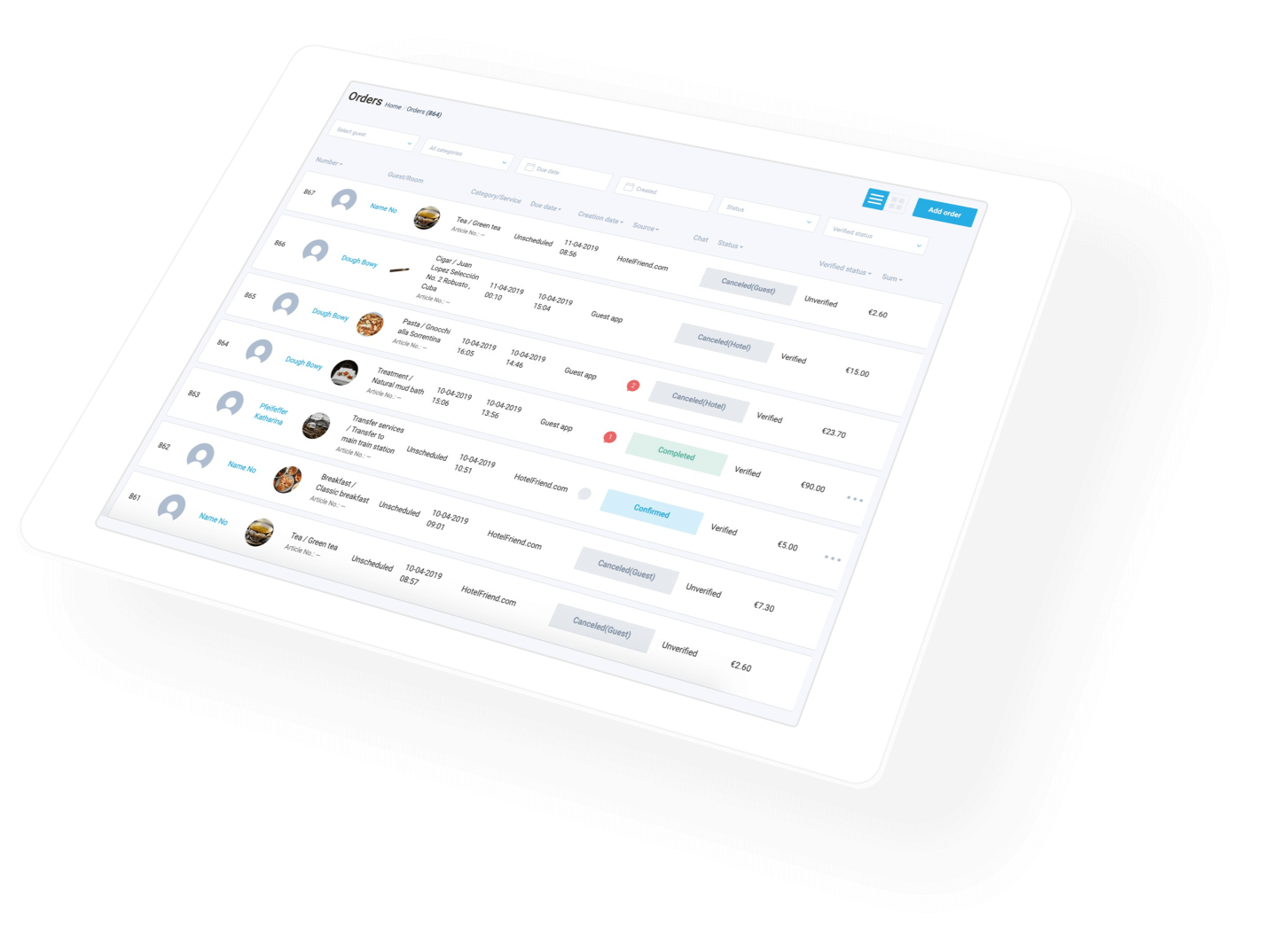 How does it work with HotelFriend
Seamless guest experience with online orders
guest can order
hotel can manage
Interested in boosting your services sales and improved interaction with your guests?
Request a demo of HotelFriend Service Management module now!
WE ARE MENTIONED














HotelFriend solutions
Analytics & Reporting Hotel Portfolio