Streamlining Group Bookings and Task Management at Turnerjugendheim Annweiler
About
Turnerjugendheim Annweiler
Turnerjugendheim Annweiler is a countryside guesthouse nestled within the Palatinate Forest, mainly catering to active groups, sports enthusiasts, and nature lovers. This guesthouse boasts 37 rooms, two gyms, a fitness room, seminar rooms, outdoor facilities, and a strong commitment to sustainability with their green energy solutions.
The property's unique location amidst the vast nature park makes it a prime destination for school trips, club gatherings, hiking camps, and various sports activities, from gymnastics and football to paragliding, and mountain biking. The Palatinate Forest is also an ideal base for climbing excursions.
Turnerjugendheim was thriving as a popular destination but faced certain challenges in managing operations in a digital way. In their quest to efficiently manage operations and enhance the booking flow, the owners partnered with HotelFriend.
Challenges Faced by
Turnerjugendheim Annweiler
The Turnerjugendheim Annweiler primarily targets corporate clients, schools, companies, and hiking clubs. With an established client base, the guesthouse's focus shifted towards optimizing its booking process for group bookings and enhancing task management for more efficient operations. Specifically, the client needed a solution that allowed them to send detailed Booking Offers to their guests and streamline the confirmation process.
Solutions Provided by HotelFriend
The owners of the guesthouse found the perfect solution to their needs with HotelFriend's Grow Suite, specifically leveraging the Property Management System (PMS), which met their criteria for catering to their existing client base and streamlining group bookings.
Group booking efficiency

Turnerjugendheim Annweiler employs a proactive approach to securing bookings. Instead of relying on third-party platforms, the management sends Booking Offers directly to their clients via email. These offers include comprehensive details, from room types to extra services such as food and gym bookings.

The clients confirm these reservations through a link provided in the email. This strategy has enabled the guesthouse to have a solid workload planned for the year ahead, with rooms already booked for each month.

Customizable task module

This module allows administrators to create and assign tasks efficiently to themselves and their colleagues. Task distribution among employees is streamlined, ensuring all operations run smoothly.

Personalized support

In addition to the necessary software solutions, HotelFriend provides ongoing individual support, including video calls and comprehensive guidance. This ensures that the client maximizes the benefits of the PMS and continues to thrive in their unique hospitality niche.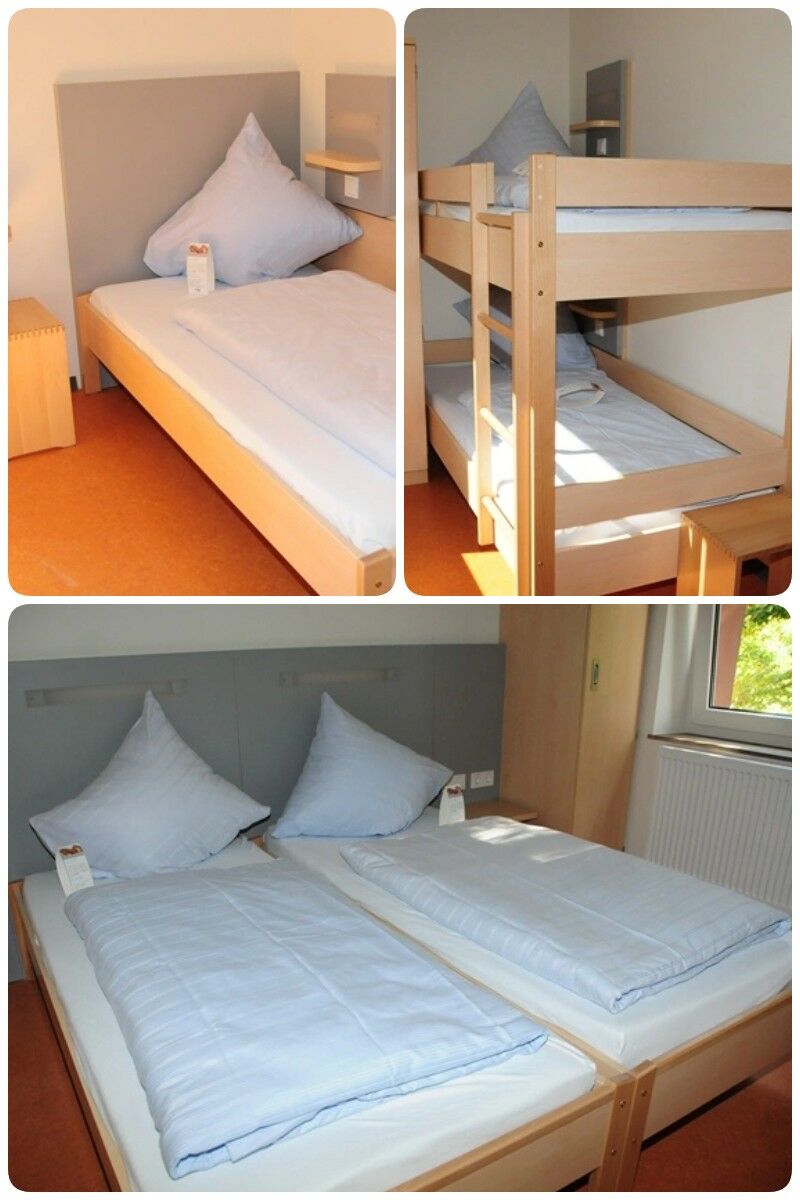 Results Achieved
The adoption of HotelFriend's PMS brought about several significant advantages for Turnerjugendheim Annweiler:
A steady stream of bookings and service reservations
By leveraging the PMS, the property successfully streamlined the group booking process. They could create tailored Booking Offers for a diverse clientele, sharing room types and a variety of services. This approach facilitated quicker and more straightforward communication with clients. As a result, the owners now enjoy a consistent flow of reservations, with rooms and additional services booked well in advance. The PMS has helped them to plan their occupancy for the entire year, ensuring a predictable and stable revenue stream.
Efficient task distribution
The implementation of the Task Module significantly improved internal task management for Turnerjugendheim Annweiler. The owners and staff could seamlessly create, assign, and monitor tasks, enabling a more organized environment. This not only optimized daily operations but also contributed to a more pleasant and enjoyable guest experience. Staff members can now attend to their responsibilities with greater ease and effectiveness.
Increased client retention by up to 20%
With the ability to provide streamlined booking processes, the guesthouse experienced a remarkable 20% increase in client retention. Simplified operations resulted in higher client satisfaction and a greater likelihood of return visits. With the combination of perfect on-site service and online convenience, guests are now more likely to choose this property for future trips and events.
Sustainability reinforced
In line with their commitment to sustainability, Turnerjugendheim Annweiler utilized the PMS to further enhance their eco-friendly practices. By minimizing paper consumption through digital processes, they not only contributed to a greener environment but also improved overall resource management. The PMS played a pivotal role in optimizing resource allocation, ensuring that the guesthouse could minimize waste and operate with the utmost efficiency.
Maximized software potential with ongoing support
HotelFriend's continued support, including video calls and comprehensive guidance, has played a crucial role in helping this property get the best out of the software. It has ensured that the guesthouse is not only using the PMS effectively but also adapting it to their unique needs.
«The support team here is nothing short of amazing - super fast and super friendly! They addressed my questions and concerns with such efficiency that it left me genuinely impressed.»
Managing Director of Turnerjugendheim Annweiler
Holger Abel