Uferdeck Boutique Hotel Bridges the Gap Between Tradition and Tech for Their Guests
Property Type
Boutique hotel
Location
Traben-Trarbach, Germany
The project launch
March 2023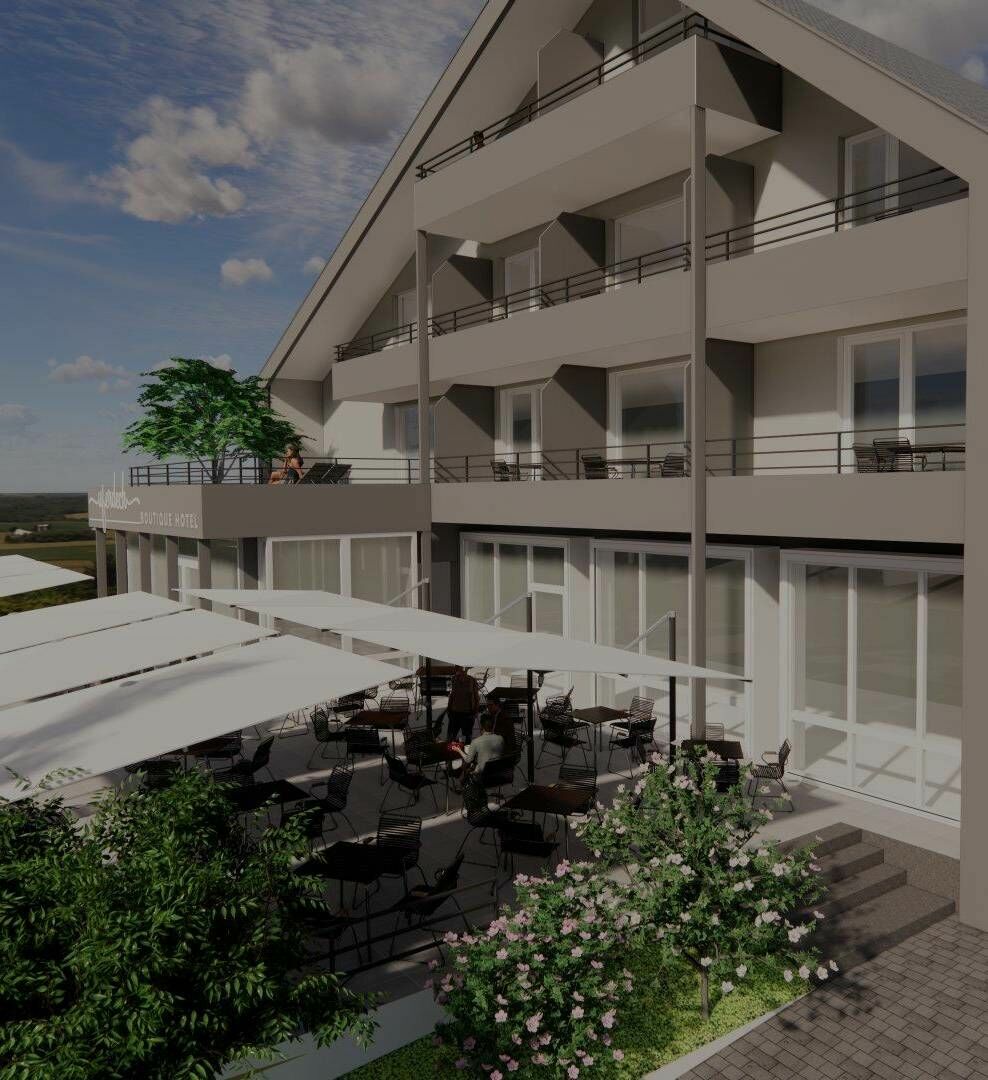 About
Uferdeck Boutique Hotel
Nestled in the serene town of Traben-Trarbach, Uferdeck Boutique Hotel stands as a hidden treasure along the banks of the enchanting Mosel River. This family-friendly place, boasting 27 cozy rooms, offers an unforgettable experience to all who step through its doors. The on-site "FIRO" Restaurant & Bar beckons guests with promises of sumptuous breakfasts and dinners, featuring a fusion of regional cuisine and exotic flavors.
With its recent renovation, the hotel now boasts an inviting ambiance that attracts those seeking both comfort and luxury. The warm hospitality of hosts, Sonja Rothkopf and Ralf Fischer, adds a personal touch to every guest's stay.
Seeking to elevate their establishment even further, the owners turned to HotelFriend for a software solution that could unify their bookings, reservations, invoices, and restaurant management in a single, streamlined system.
Challenges Faced by
Uferdeck Boutique Hotel
Before implementing HotelFriend's solution, Uferdeck Boutique Hotel encountered several challenges.
Uferdeck struggled with managing various aspects of their hotel operations efficiently, such as bookings, invoicing, and payments, which were often scattered across different systems.
The hotel required integrations with DATEV for accounting and tax data exchange, Gastronovi for restaurant management, and Google Hotels to improve online visibility.
The owners wanted more flexibility and customization features in creating invoices, the ability to set different VAT rates for different services, and the ability to export and download DATEV reports.
Solutions Provided by HotelFriend
HotelFriend's Grow suite provided a holistic solution to address these challenges. Here's how HotelFriend helped Uferdeck Boutique Hotel overcome the obstacles mentioned above.
Property Management System (PMS).

With the introduction of our comprehensive package, the hotel has significantly streamlined its operations related to managing invoices, payments, and booking channels. All reservations are displayed on the Front Desk, providing a clear overview for the hotel staff. Uferdeck Boutique Hotel now has the ability to oversee every department seamlessly through a centralized system.

Booking Engine.

The hotel has implemented a dedicated Booking Engine, empowering guests to effortlessly book rooms and customize reservations with supplementary services like continental breakfast. All that while facilitating online payment without incurring any extra charges.

Channel Manager.

Uferdeck Boutique Hotel has gained access to an advanced Channel Manager, facilitating automatic synchronization of pricing and room availability across three pivotal OTA (Online Travel Agency) channels—Booking, HRS, and Expedia.

Mobile Concierge.

The hotel guests enjoy the convenience of the mobile Concierge for effortless room service orders, eliminating the need to contact the front desk. Moreover, the app empowers guests with a swift self-check-in option. The information submitted through the application is instantly sent to the PMS, allowing guests to promptly access their rooms upon arrival.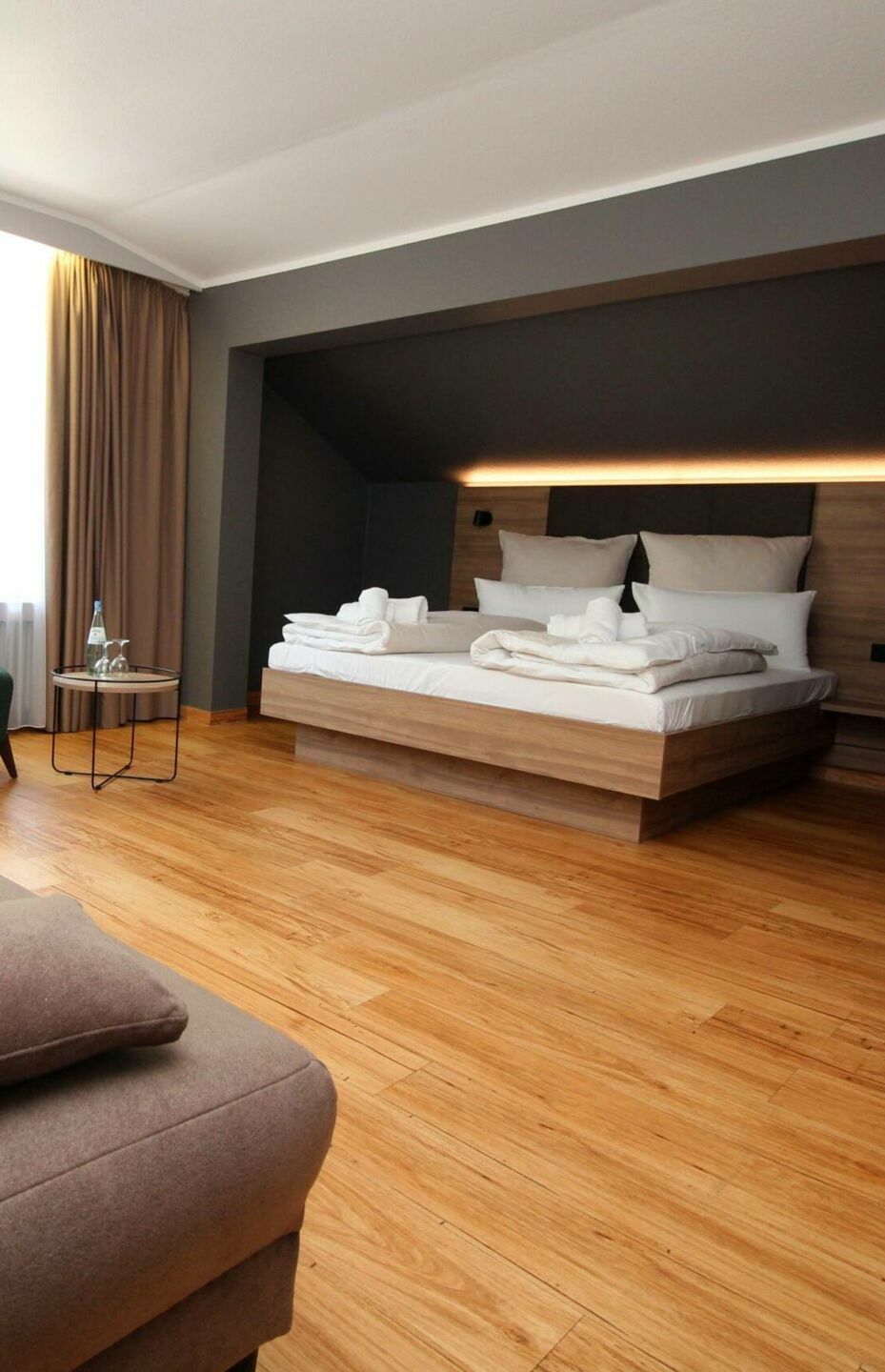 Integrations Featured
As a part of their software upgrade, the hotel has also harnessed the power of three crucial integrations, each serving a unique purpose.
Gastronovi integration
The Gastronovi integration has significantly enhanced the ability to manage operations both in the hotel and restaurant. From the cash register system to guest ordering and POS, this integration has streamlined their daily tasks and boosted sales, reducing costs and increasing profits.
DATEV format
HotelFriend successfully integrated DATEV for accounting and business organization in Uferdeck. They can now efficiently exchange financial data between bookkeepers, the tax office, and the PMS. This integration allows for a comprehensive, compressed export of reports and high compatibility between various DATEV software solutions.
Google Hotels
With the integration of Google Hotels, Uferdeck Boutique Hotel is now visible to a broader audience. When potential guests search for a hotel in Google, the hotel appears on the first page of search results with prices and OTAs, attracting more direct reservations and increasing online visibility.
Results Achieved
HotelFriend's tailored solutions helped Uferdeck Boutique Hotel become a great example of how the right software can elevate a hotel's performance and guest service.
New level of operational excellence
The hotel can now effortlessly manage bookings, invoicing, and payments, freeing up the valuable time and focus of the hotel staff. This shift in operational efficiency has allowed the team to dedicate their energy to curating delightful experiences for the guests.
Repetitive work reduced to 95%
One of the most tangible benefits brought about by HotelFriend's integrated system is the remarkable reduction in repetitive, time-consuming tasks. This transformation has not only reduced administrative burden but has also significantly lowered the margin for error, ensuring that the hotel's & restaurant's operations run seamlessly.
Higher online visibility and occupancy rates
By expanding their reach through Google Hotels, the hotel has been able to tap into a broader audience, resulting in more prospects enjoying the unique charm and offerings of Uferdeck. The increased online bookings have had a direct and positive impact on the hotel's bottom line.
Full compliance with DATEV requirements
Integration with DATEV ensured full compliance with DATEV's requirements, and the hotel now has the capacity to accommodate various VAT rates for services. This comprehensive reporting ensures adherence to German accounting standards, allowing the hotel to operate with confidence and transparency while meeting all regulatory obligations.
Streamlined guest experiences with self-check-in
The self-check-in feature offered by the HotelFriend's Concierge App has made the arrival process for guests smoother and more efficient. Uferdeck Boutique Hotel's dedication to creating a personalized and welcoming atmosphere is augmented by technology, ensuring that every guest's stay is characterized by convenience and a warm sense of hospitality.
«Remarkable response time from the support team – much appreciated. Everything unfolded just as we had discussed. Thank you once more for the outstanding service!»
General Manager of Uferdeck Boutique Hotel
Sonja Rothkopf