Enhancing Visibility and Boosting Revenue for Waldhotel Am Ilsestein with HotelFriend
Location
Ilsenburg (Harz), Germany
The project launch
December 2022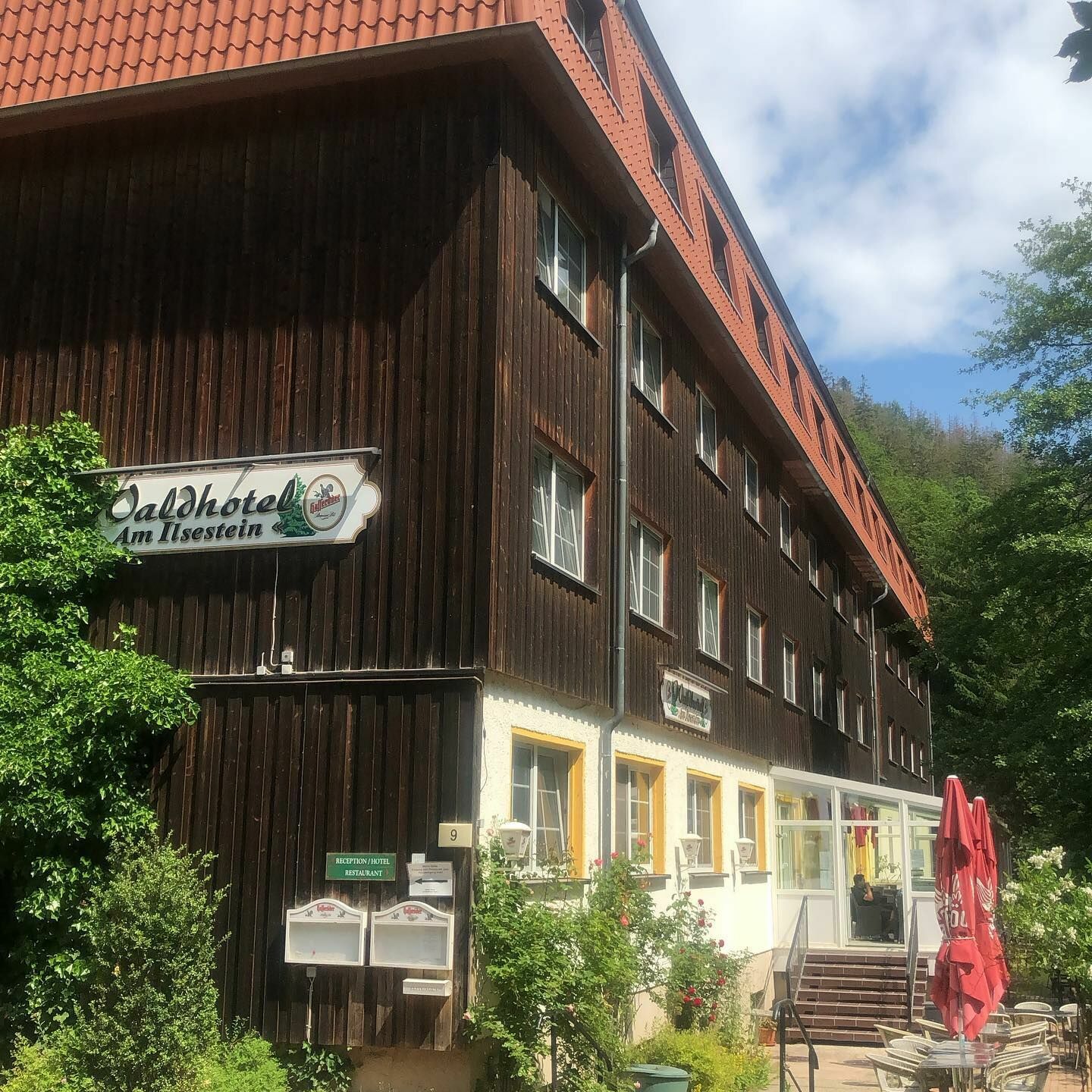 About
Waldhotel Am Ilsestein
Waldhotel Am Ilsestein, situated at the heart of the picturesque Harz region in Germany, is a haven for travelers seeking both tranquility and adventure. With a perfect location near the national park, the hotel offers a gateway to over 250 kilometers of hiking trails, making it an ideal destination for nature lovers. This 3-star hotel has 47 rooms equipped with modern amenities like air conditioning, free WiFi, and safes, ensuring guests a comfortable stay.
The hotel takes pride in offering a wide range of experiences, from horseback riding to relaxation in the sauna and Turkish baths, and provides a wealth of extra services. Their onsite international cuisine restaurant offers al fresco dining and light fare. Furthermore, the hotel caters to families with a children's playground, billiards, table tennis, and various activities like hiking and skiing.
In an effort to amplify its service sales and elevate online visibility, Waldhotel Am Ilsestein made a strategic decision to partner with HotelFriend.
Challenges Faced by
Waldhotel Am Ilsestein
The owners of the hotel embarked on a journey to modernize its operations and boost its online presence. Their primary sales channels were Booking.com and direct reservations. To enhance direct sales, they needed their own website with an integrated Booking Engine.
Their main goals were straightforward:
To present their rooms, services, and exclusive offers in a more compelling and engaging manner.
To simplify the booking process and facilitate online payments.
To drive increased sales of ancillary services such as breakfast, spa treatments, and wellness packages.
Solutions Provided by HotelFriend
With HotelFriend's Grow suite, Waldhotel Am Ilsestein successfully tackled its challenges. The PMS, Channel Manager, and a new website with an integrated Booking Engine revolutionized their day-to-day management and distribution strategies.
Here, HotelFriend went the extra mile to fulfill the hotel's specific needs:
Property Management System (PMS).

This central hub allowed the hotel to manage reservations, streamline check-in/check-out processes, and optimize housekeeping. The customized housekeeping features gave them the flexibility to arrange rooms in their preferred order, enhancing efficiency.

Here, HotelFriend went the extra mile to fulfill the hotel's specific needs:

Housekeeping customization

HotelFriend enabled the hotel to efficiently manage housekeeping operations by providing tools to move rooms in the desired order, arrange them in decreasing or increasing order, and streamline the cleaning process.

Room facilities enhancement

The addition and display of such markings as "facilities for guests with disability", "bridal suite", and "pet-friendly room" on the Booking Engine showcased their commitment to guest comfort and satisfaction.

A new website with an integrated Booking Engine.

HotelFriend's Booking Engine, seamlessly integrated into their new website, presented rooms, services, and special offers in an appealing manner. The online booking and payment system made it convenient for guests to reserve rooms, while also increasing the sales of additional services.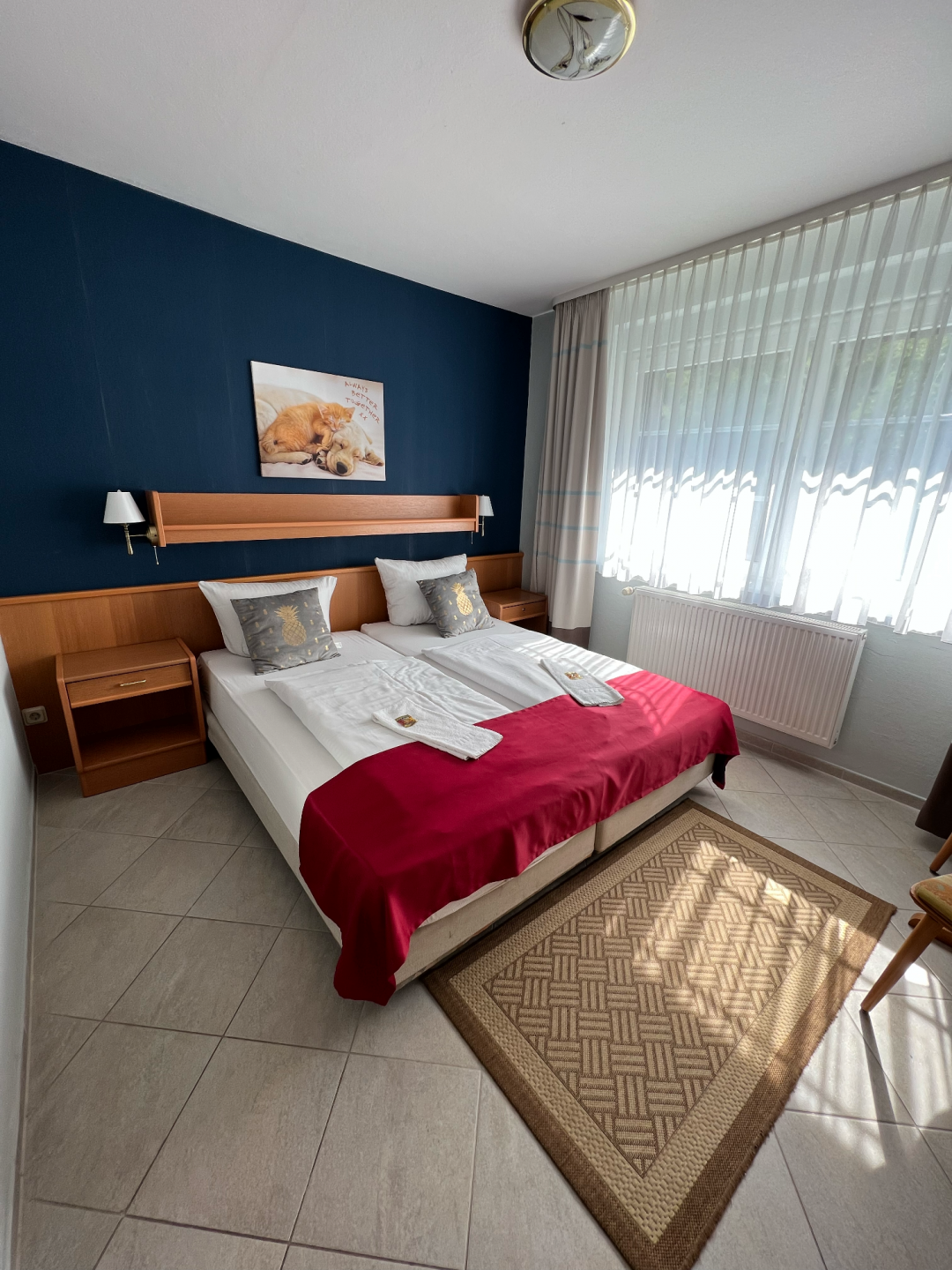 Channel Manager.

Waldhotel Am Ilsestein efficiently managed room availability across various distribution channels. This streamlined approach ensured that their rooms were accessible on platforms like Booking.com, broadening their reach.
Integrations Featured
HotelFriend seamlessly integrated the Property Management System with two essential instruments:
Gastronovi
This cloud-based solution for F&B and hotel operations enhanced communication between the hotel's restaurant and rooms departments. It covered everything from table reservations to merchandise management, creating a more cohesive and efficient operation.
Google Hotels
Integration with Google Hotels allowed Waldhotel Am Ilsestein to increase its online visibility and attract more bookings with minimal effort. This ensured that their room rates and availability were prominently displayed in the search results, enticing potential guests to make commission-free bookings.
Results Achieved
The hotel's collaboration with HotelFriend produced remarkable results in several areas of their business. Let's explore these achievements in detail:
Additional service sales and higher revenue
After implementing HotelFriend's solutions, Waldhotel Am Ilsestein experienced a significant boost in their sales. The adoption of a new website with a built-in Booking Engine made it easier for guests to book not only rooms but also ancillary services. This resulted in increased revenue, as guests were more likely to take advantage of these services when booking their stays.
Boost in online visibility and direct bookings
Waldhotel Am Ilsestein's decision to have its own website led to a substantial increase in online visibility. This, combined with the integration with Google Hotels, allowed the hotel to attract more direct bookings. As a result, the hotel reduced its reliance on OTAs and the associated commissions, leading to higher profits.
Closed the gap between the F&B and Rooms divisions
The integration with Gastronovi played a crucial role in bridging the gap between the Food & Beverage (F&B) and Rooms departments of the hotel. This integration enhanced communication between the restaurant and the front desk, resulting in more efficient cooperation. The hotel could better coordinate services such as table reservations and invoice creation, ultimately providing guests with a seamless experience.
A 30% increase in guest satisfaction
The integration of room facilities markings like "facilities for guests with disability," "bridal suite," and "pets allowed" on the Booking Engine showcased the hotel's commitment to guest comfort. This not only attracted more guests but also ensured that they had a better understanding of the available accommodations, leading to much higher guest satisfaction.
Well-organized cleaning process
The tools provided by HotelFriend enabled the hotel admins to sort rooms in a preferred order, arrange them based on specific criteria, and streamline the cleaning process. This resulted in a more efficient and organized housekeeping department, ensuring that rooms were cleaned and prepared for guests promptly.
«The customer service is top-notch, and the system is easy for anyone to use. They offer a lot of integrations and you can pick the ones that fit your hotel's needs. I highly recommend their system to fellow hotel managers»
the Manager at Waldhotel Am Ilsestein
Robert Ebert