Blog
Comic episode #2: New technologies are not your enemy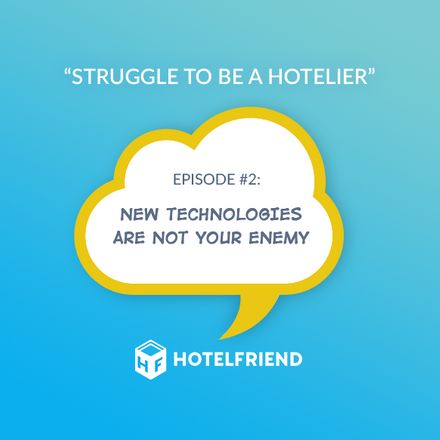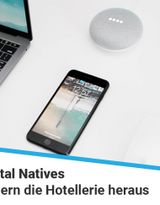 Digital Natives challenging the hotel industry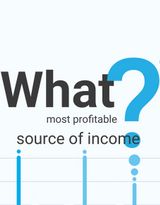 Is accommodation the only profitable source of hotel income?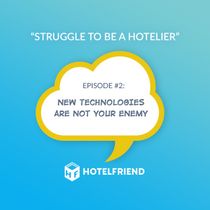 Comic episode #2: New technologies are not your enemy
Modern technologies are rapidly evolving. Only a few years ago we watched cable television, read paper newspapers and booklets to inform ourselves about possible vacation offers. Nowadays almost everything can be done with the help of a rectangular flat object — a smartphone.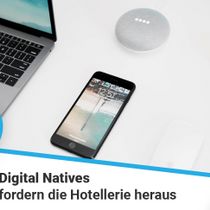 Digital Natives challenging the hotel industry
Understand who your guests are and what they are looking for. If you want to be profitable and to provide keen and tough competition to the strong hotel leaders you must not only immediately react to all the changes of the world of technology but also identify your target audience and meet rising consumer expectations.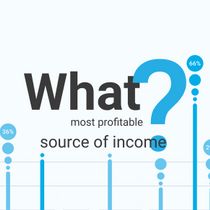 Is accommodation the only profitable source of hotel income?
Every fourth hotel room in Germany (25,2%) was reserved through the OTA online portal. But what is the cost of these reservations for a hotel? Sell much more of your hotel without depending on the OTAs with their high fees.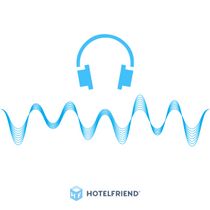 Podcast: Interview to Hotel-O-Motion with Valerie Wagner
We are happy to introduce you a new podcast about management in hospitality industry from 16.04.2018 with Valerie Wagner - a person with a huge experience in a niche and ability to affect the most discussed and important developments in the industry.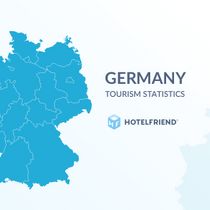 Germany is the third most visited country
Do you know Germany is the 3rd most popular country in the world among the tourists? The country receives 35 million visitors annually who spend, on average, USD 1000 per person for a trip.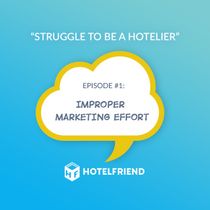 Comic episode #1: Improper marketing effort
Do you still struggle to land the client? You put some efforts into marketing campaigns, but with no success? Think about it. Maybe you are doing something wrong.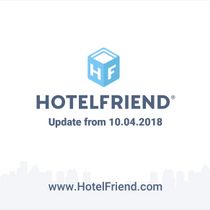 Product updates from 10.04.2018
To make your experience with our product even better and more comfortable, we bring updates of our portal on a regular basis, improving its speed and reliability. The latest product updates available from 10.04.2018.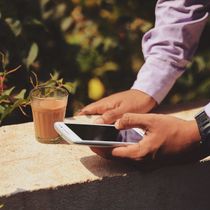 Be mobile! Stay tuned and use innovations in your promo strategies
In the era of business digitization you should stay tuned and include all the innovations into your strategy. The users prefer smartphones to surf the Internet, and mobile applications are replacing desktop software. Communication is the key, and endless possibilities of the interaction with your customers will contribute to your success. The following tips will cast some light on what actually drives the interest of your audience and how to raise visiting of your web page creating relevant content.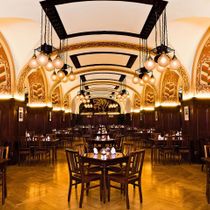 Top 5 Cafés & Restaurants with a Long History in Leipzig
Leipzig is a city which is interesting to explore, as it has a great number of outstanding places and sights that have many stories to tell. In this article, we would like to shed light upon the cafes and restaurants, which are famous not only for their remarkable dishes but also have a curious background and are proud of their famous guests.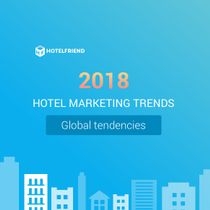 Hotel industry marketing trends 2018
HotelFriend analyzed all the marketing trends of 2018 and prepared an infographic with detailed description below. We hope it will help you to prioritize and focus on the most perspective directions of the promo campaign.
Categories
Travel tips

Corporate news

Marketing

Press-releases

Struggle to be a Hotelier

Product updates

HotelFriend magazine

Interviews
Facebook