The Landhotel Gafringwirt's Journey to Sustainability with HotelFriend
Property Type
Hotel & Inn
Location
Mostviertel, Austria
The project launch
October 2022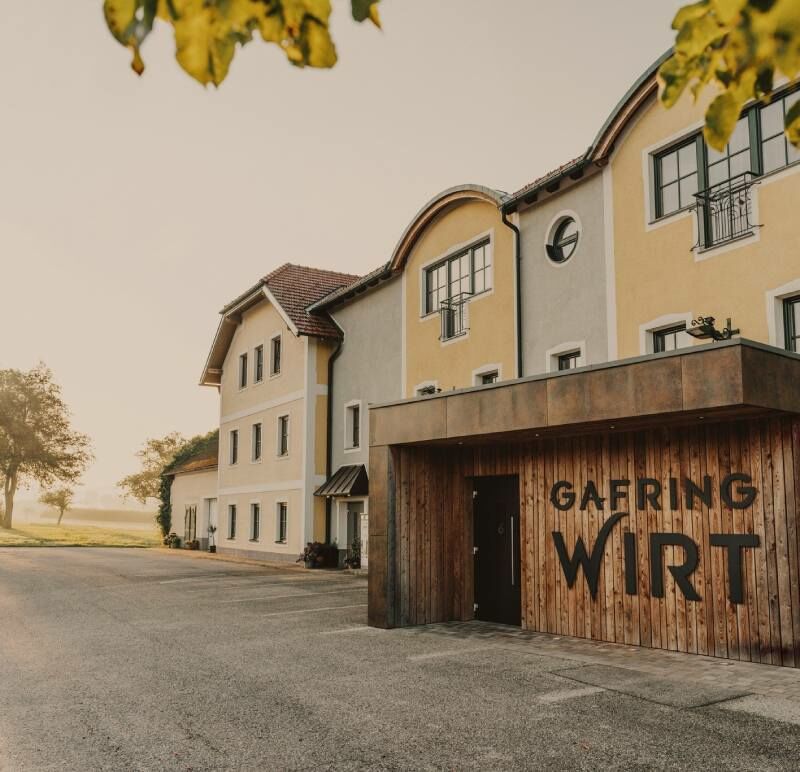 About
Landhotel Gafringwirt
Landhotel Gafringwirt is a family-owned hotel nestled in the serene natural surroundings of Lower Austria's Mostviertel region. It stands as a traditional inn and a cozy country hotel amidst beautiful local orchards.
The hotel offers 17 welcoming guest rooms, a seminar room, and a modern meeting space. Set away from urban noise and commotion, the Hochholzer's place is an ideal retreat for training, seminars, and outdoor enthusiasts. The hotel's kitchens delight guests with exquisite Mostviertel regional dishes crafted from locally sourced, fresh, and seasonal ingredients.
While paying tribute to tradition, the owners also keep up with the latest technology. They manifest their commitment to sustainability through innovative initiatives like an E-fuelling station and renewable energy sources. Seeking to enhance operations and make their property even greener, the family partnered with HotelFriend.
Challenges Faced by
Landhotel Gafringwirt
Despite being a successful project, Landhotel Gafringwirt faced several challenges common to the hospitality industry:
Managing online bookings across the channels
Without a centralized system, managing online bookings across various platforms posed a significant challenge. Landhotel Gafringwirt aimed to ensure consistency in availability and pricing information while avoiding the risk of overbooking. The need for a solution that seamlessly synchronized bookings became paramount.
Placing emphasis on direct bookings
As the hotel aimed to foster direct guest relationships, the challenge was to emphasize direct bookings without diluting their presence on online travel agencies. Encouraging guests to book directly required an intuitive platform that streamlined the booking process, providing a compelling incentive for guests to choose this avenue.
Automating operations, revenue management, and payments
Landhotel Gafringwirt recognized the potential of automation in enhancing operational efficiency, revenue management, and payment processing. Their challenge was to identify a solution that seamlessly integrated these aspects, reducing the reliance on manual interventions and the risk of human errors.
Reducing the usage of paper in their daily workflow
The hotel sought to minimize its environmental footprint by reducing paper consumption in daily operations. This transition from paper-based workflows to digital processes posed a challenge in terms of adaptation and system integration.
Solutions Provided by HotelFriend
Recognizing Landhotel Gafringwirt's unique requirements, HotelFriend introduced a suite of solutions that solve the majority of their problems:
Property Management System (PMS)

HotelFriend's PMS empowered the hotel with streamlined operations, eliminating overbooking issues and ensuring smooth guest management. The modern interface and intuitive functionalities enriched the hotel's guest service.

Booking Engine

The custom-built booking engine provides guests the convenience of booking directly online, eliminating the need for waiting or requesting responses. It helped to increase efficiency and enhance the guest experience.

Channel Manager

With HotelFriend's Channel Manager, Landhotel Gafringwirt efficiently managed various booking channels, minimizing manual efforts and maximizing visibility across platforms.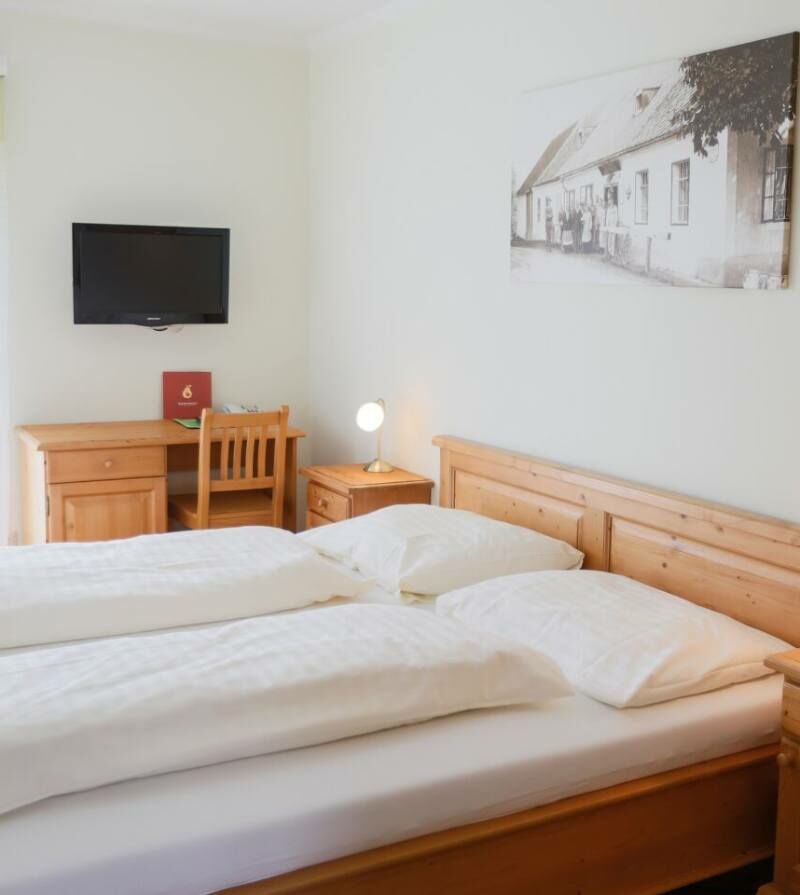 Integrations Featured
Additionally, the owners aimed to integrate Salto KS for keyless room access via a Concierge App, enabling guests to use their smartphones as room keys. HotelFriend readily fulfilled this integration request, adding a layer of convenience for guests.
Integration with Salto KS
HotelFriend seamlessly integrated Salto KS, allowing guests to access their rooms using the Concierge App on their phones. This cutting-edge feature enhanced security and guest convenience and helped the property to reduce the usage of plastic keys.
Results Achieved
The collaboration between Landhotel Gafringwirt and HotelFriend has brought about a remarkable transformation in the hotel's operations:
Automatic updates of availability and pricing
With two-way synchronization, Landhotel Gafringwirt now enjoys automatic and real-time updates of availability and pricing across the platforms. The HotelFriend's cloud solution eliminates the need for on-property technology, enhancing flexibility and speed. Together, PMS and Channel Manager support a high volume of bookings, ensuring smooth operations even during peak times.
Less commission paid to OTAs
By leveraging its own direct booking website, the hotel significantly reduced commission payments to online travel agencies (OTAs). This means more revenue remains within the hotel's control. Direct communication with guests fosters a deeper understanding of their preferences, enabling personalized experiences.
100% automated online and offline payments
Landhotel Gafringwirt achieved a milestone in guest convenience with 100% automated online and offline payment processing. Automation eradicated manual errors and relieved the hotel team from repetitive card data entry. Guests benefit from one-click payments, a secure method that ensures compliance with industry standards such as PCI DSS and P2D2.
Reduced amount of admin work
The implementation of HotelFriend's solutions significantly reduced the burden of administrative tasks on the hotel's team. With automated systems handling various aspects of operations, staff members were liberated to focus on guest interactions and value-added services. This transition translated into improved productivity and a more enriching guest experience.
Eliminated the usage of paper
The adoption of HotelFriend's solutions facilitated the complete elimination of paper-based processes at Landhotel Gafringwirt. This eco-friendly transition not only contributed to operational efficiency but also aligned with modern sustainability practices.
«Our family is really happy with the solution as the new PMS helps us save a lot of time and resources. We are all glad that we chose your All-in-One PMS.»
F&B Manager of Landhotel Gafringwirt
Johann Hochholzer