Streamline your hotel's
visibility on the web
Hotel Guestbook
Mobile App
The Guestbook Application comes with a small CMS which will streamline your hotel's visibility on the web.
Everything you offer will be shown to customers
Everything you offer will be shown to customers in a manner you like: information about the area as well as transportation options, first impressions of your hotel, the Wi-Fi password, emergency contact numbers, evacuation plans, events of the hotel, departments and opening hours, the hotel's restaurant menu, room service menu, space for your advertisers, and more. Here you can provide information to whatever you want. Create and edit the first impression of your hotel via our hotel management system.
Why is it necessary
Usually, it takes us only a few minutes to make a decision on whether to book an accommodation or not. To get attention from potential guests, hoteliers need to "serve" information in the right way: provide photos from different shooting angles and a description of the hotel, its services, facilities, amenities, infrastructure close by, etc. By paying close attention to these details, you will manage to attract more visitors. With the "Guestbook" option by HotelFriend, travelers have all the necessary information about the hotel in one place, and you can show your business to the best advantage without much effort.
How does it work in our system
Our Mobile App Portfolio will help you to organize the information chaos. You can create an unlimited number of Info blocks which will contain Info pages. As an example, there is a "Beach activities" Info block with many Info pages dedicated to particular activities.
While creating those blocks, you can add images, additional materials in PDF format, links, and a short description. It is possible to translate your text to different languages supported by Google Translate.
In other words: all you need to create an extensive resume of the hotel is internet access and some good photos. Anytime and without any third parties, you can edit/delete information and change statuses (active/inactive) if some services or activities aren't currently available.
The same Portfolio of your hotel will appear on the web as well as in the app.
Get your handy Guestbook Mobile App and start using it right now for only €49 monthly
Ready to try? Just leave your contact details.
Get Free Trial
Benefits
Mobile Portfolio
Your own ready-to-use CMS with the same information on the web and in the Hotel Guestbook Mobile App.
Reduced costs
Reduced telecom, IT, paper, and POS costs.
Multilingual translations without additional costs.
Easy Info Management
Carte blanche to managing information in the app and on the web.
Price
Guestbook App
Select the package meeting your exact needs to start 30-day free trial
Concierge App
Hotel Software
CRS Features
Marketing Kit
Create, edit, and improve your hotel basic info easily with HotelFriend Guestbook Mobile App. Keep up with hospitality trends and be a powerful competitor.
39,00 / monthly
after 30-day free trial
yearly payment discount 20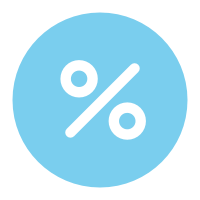 HotelFriend Features
Hotel Management
Front-Desk
Department Management
Employee Management
Room Management
Hotel Dashboard
Housekeeping
Maintenance Management
Mobile Hotel Live Chat
Operations Outsourcing
Task Management
Finance & Payment
Accounting and Document
Payment Management
Reporting System
Booking Balance
Digital Cash Book
Revenue Management
Room Rates
Service Management
Guest Relations
Guest Management
Booking Request, Offer
Self Check-In
Guest Communications
Communication Automation
Digital Marketing
Hotel Website Development
Destination Management
Deal, Package Composer