Time-limited special offer
A professional Bundle of must-have Hotel Property Management Tools that will simplify daily operations of any hotel.
Hotel Digitalization Offensive
Time-limited special offer
until 25.05
First impression of your hotel
Hotel Guestbook
Mobile App
It is a small CMS which will streamline your hotel's visibility on the web. Everything you offer will be shown to customers in a manner you like. Create and edit the first impression of your hotel.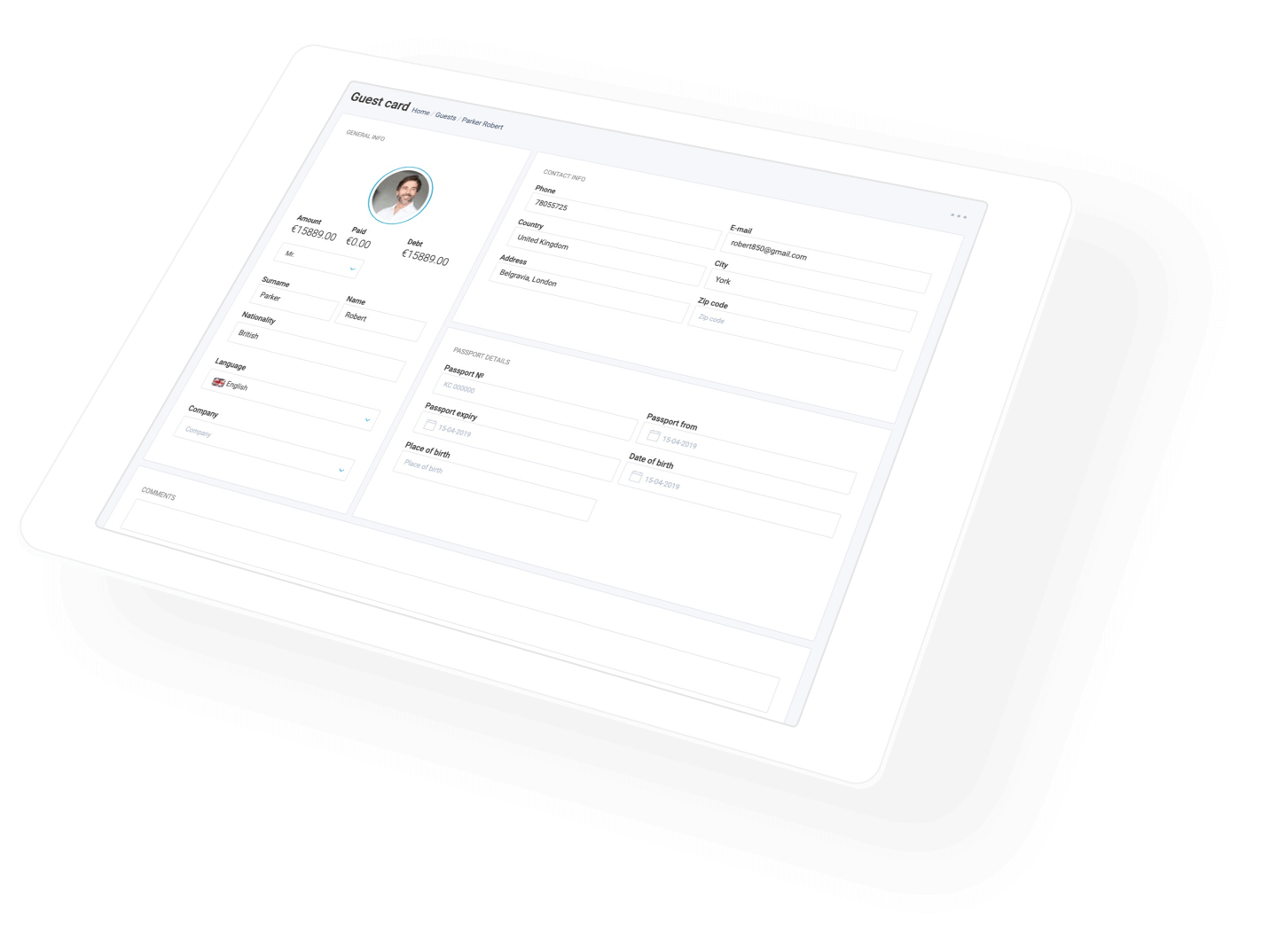 Why is it necessary
Usually, we need only several minutes to make a decision on whether to book accommodation. To catch an eye of the fastidious guest, hoteliers should "serve" information in a right way: provide photos from different shooting angles and a description of the hotel, its services, facilities, amenities, infrastructure in the near, etc. Paying close attention to these details, you will manage to attract more visitors. With the HotelFriend Guestbook Mobile App, travelers have all the necessary information about the hotel on a platter, and you can show your business to the best advantage without much effort.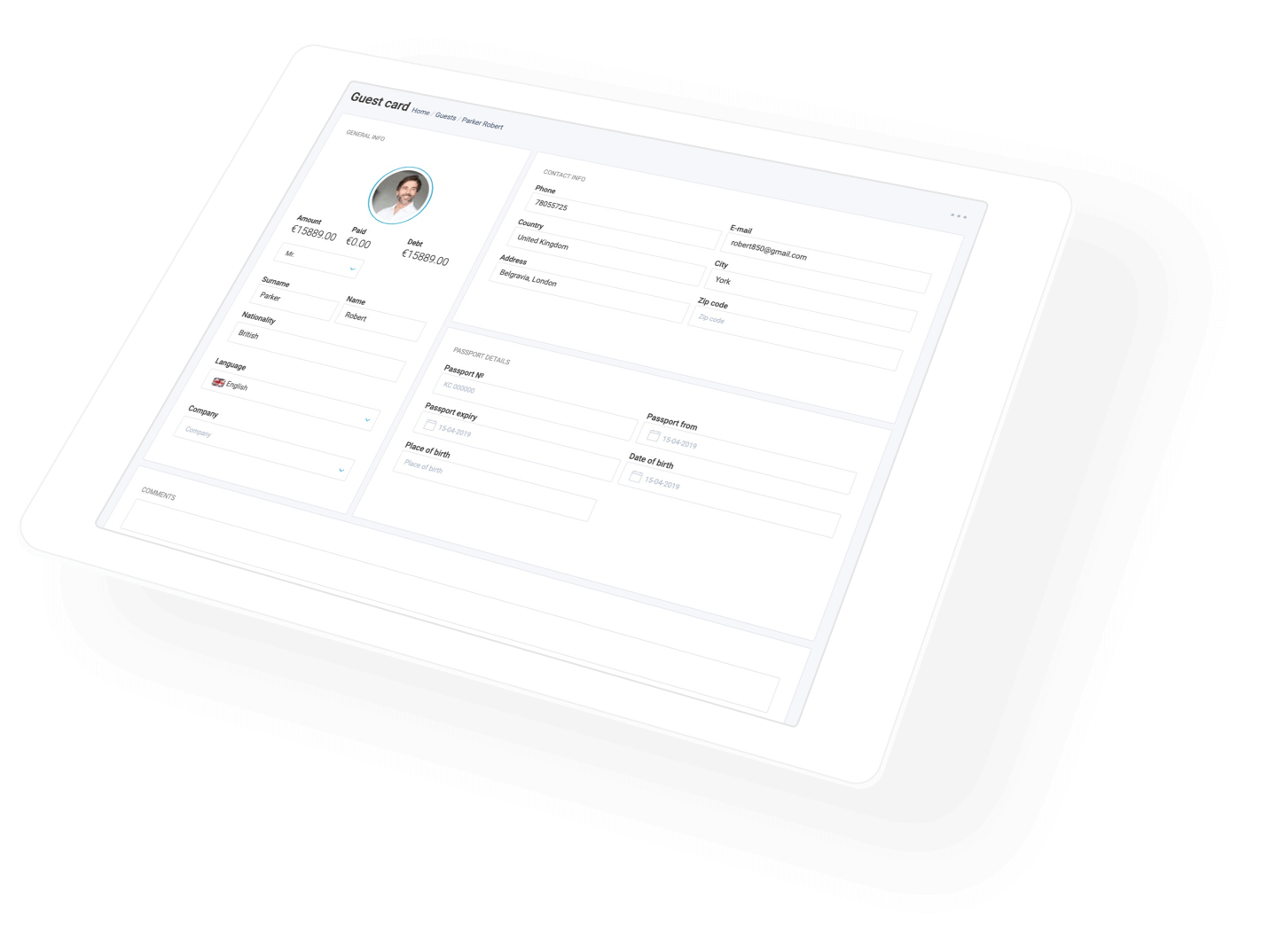 How does it work in our system
Hotel Portfolio Mobile App will help you to organize information chaos. You can create the unlimited number of Info blocks which will contain Info pages. As an example, there is a "Beach activities" Info block with many Info pages dedicated to particular activities.
Creating such a block, you can add images, additional materials in PDF format, links, and a short description.
It is possible to translate your text to different languages supported with Google Translate. In other words: what you need to create an extensive resume of the hotel is just internet access and some good photos.
Anytime and without any third parties, you can edit, delete information, change its status (active/inactive) if some services or activities aren't available now. The same Portfolio of your hotel will appear on the web as well as in the app.
Get your handy Guestbook Mobile App and start using it right now for only 49 Euro monthly
Ready to try? Just leave your contact details
Benefits
Mobile Portfolio
Your own ready-to-use CMS
with the same info on the web and
in the Hotel Guestbook Mobile App.
Reduced costs
Reduced telecom, IT,
paper, and POS costs.
Multilingual translations
without additional costs.
Easy Info Management
Carte blanche to managing information
in the app and on the web.
WE ARE MENTIONED














HotelFriend solutions
Analytics & Reporting Hotel Portfolio