Time-limited special offer
A professional Bundle of must-have Hotel Property Management Tools that will simplify daily operations of any hotel.
Hotel Digitalization Offensive
Time-limited special offer
until 25.05
Make Every Room Count
Room Management
A hotel's heart lies in its rooms and this integral part of our system will keep it beating. It doesn't matter how vast your property's room inventory is. HotelFriend has thought ahead about each nuance in order to offer you a means of managing every room type, from standard single rooms to presidential suits.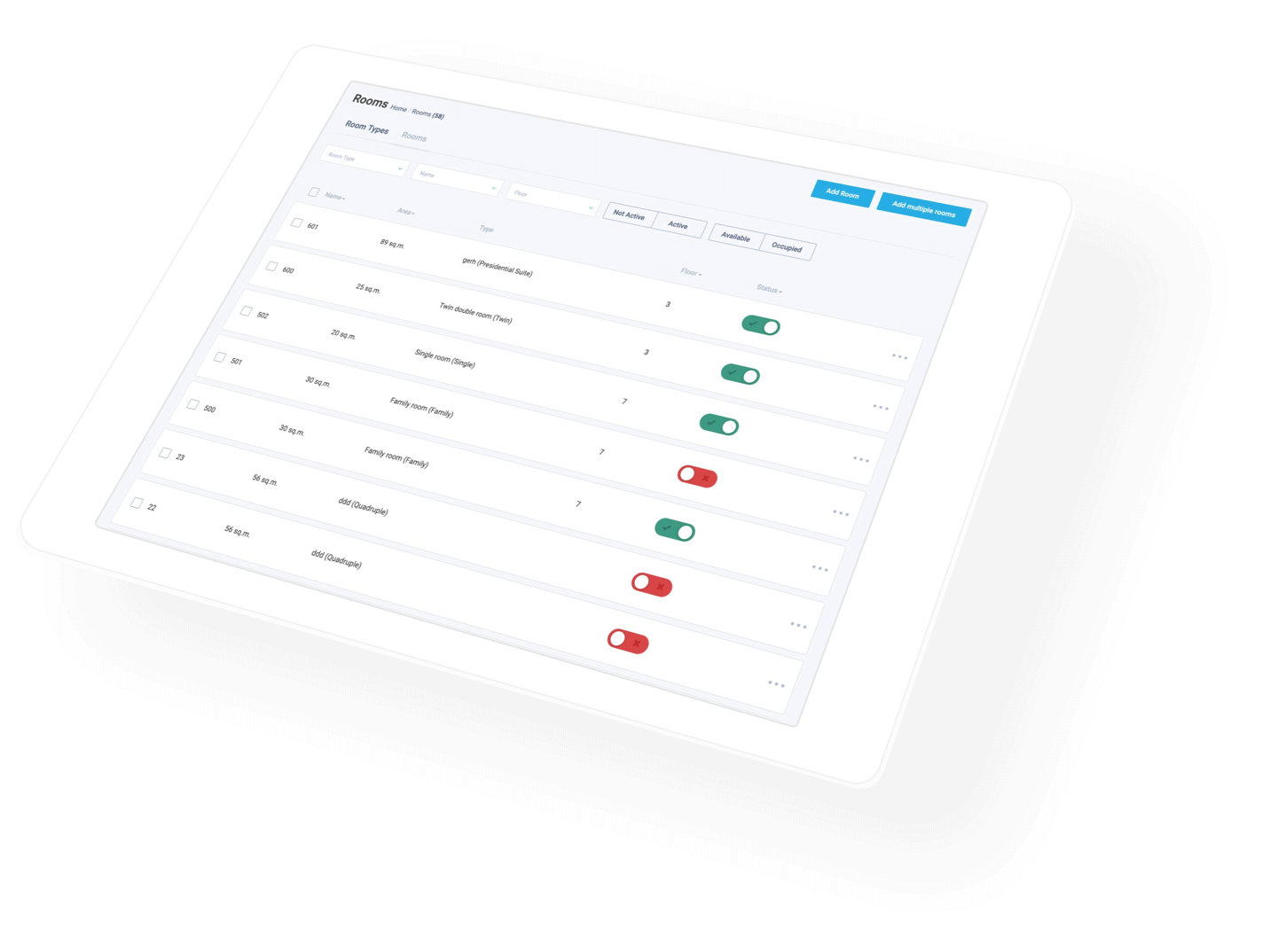 The importance of room management
One of the first steps towards the digitalization of your hotel is to set up the available room categories and rooms in the Property Management System. In doing so, you form a clear view of hotel capacity, centralize it in a single place and therefore optimize its usage. By creating or customizing the types of rooms and specifying all the important data about them, you are able to put your hotel's inventory in a favorable light and attract more clients. Eye-pleasing design, impressive photos, and SEO optimized descriptions will make sure of it.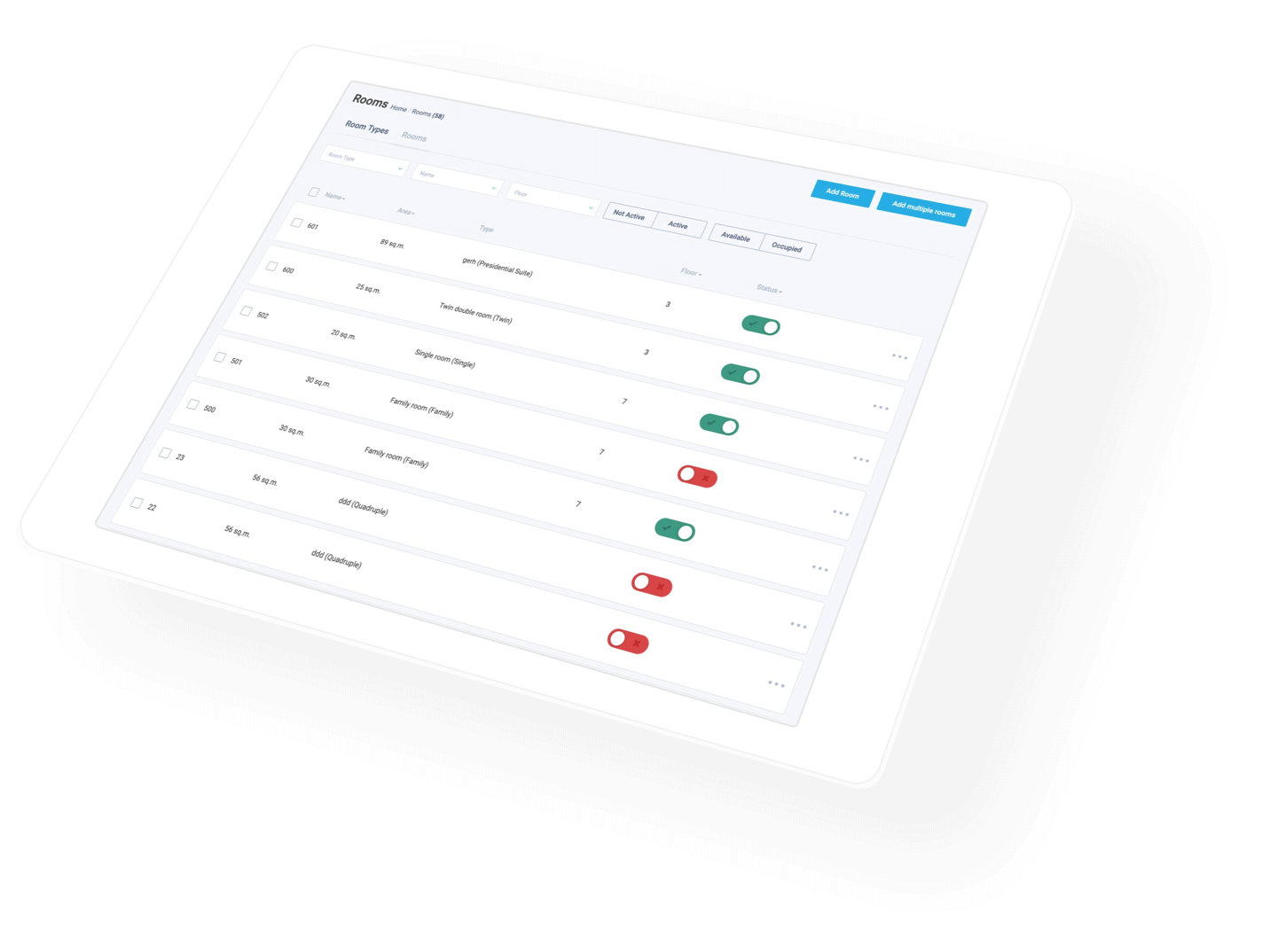 A clear view of hotel's capacity in a single place
Set up the available room categories and numbers
Specify all data about them to attract more clients
Benefits
of HotelFriend Room Management
Informativity
addition of multiple rooms;
quick room search.
Fast Operation
all needed room statuses;
detailed room parameters.
Presentability
attractive photos & descriptions;
multiple language support.
So schedule a demo with us, request a free trial and see for yourself, how a single product can revolutionize your business.
WE ARE MENTIONED














HotelFriend solutions
Room Management
Fast Check-In / Out
Analytics & Reporting Hotel Portfolio