360° of travelers journey
in the smartphone
Guest Concierge Mobile App
A comprehensive VIP experience - the whole hotel in your guests' pocket with HotelFriend Concierge App. Full hotel overview, fast check-in, instant service orders with easy payment and detailed reports - the process is intuitive, ultra-convenient and saves oceans of time.
Drive-up direct bookings, sales of services, and secure clients' loyalty.
What is it for
The winning combo of personalization and automation works to make both guests' happiness and profitability grow. Even more: our Mobile POS technology allows you to reach non-guests to sell services and turn your hotel brand into a household name.
How to encourage clients to use the app?
Place a QR code with a download link in social media, on your website, at your property, everywhere your potential and existing clients can see it. Offer a discount if they book rooms and services through the app. Celebrate guest loyalty and much higher revenues.
1. Set-up a hotel in the System - it takes minimum time.
2. Add information about your property, rooms, and services using the platform - an extensive database where all elements, from text to pictures, can be customized to reflect your brand identity.
3. Get free automatic translation powered by Google Translate.
4. Set up Service Management Module.
5. Import services from our library with thousands of options.
6. Create deals and bundles for even higher sales.
7. Customize your services with nice pictures and catchy description texts if necessary.
8. Generate a Services PDF with QR codes and place them on leaflets, posters or social media for maximum visibility.
9. Guests download the mobile app through a QR code.
10. Guests scan QR codes of services and order with a few clicks.
11. Billing and payment is made in the app without POS terminals.
12. Orders go directly to the department and can be processed easily.
13. Statistics and reports are effortless to retrieve in different formats.
Seamless guest experience with online orders
guest can order
hotel can manage
Deals in full view
Opening the app, guests see different deal categories for any taste and budget on the main page: top deals, short breaks, family travels, city tours, romantic trips, etc. You can compose package offers by yourself and appear in all these categories.
Calendar with orders
After the purchase was made, guests can view all their bookings and orders, manage them (cancel, edit), and get directions to the hotel in My Trips. We also offer a convenient format for displaying orders: they are shown in a kind of calendar, so clients can easily plan their day. App users can track their ordered services in this calendar and check their status at the moment. If the hotelier changes it, guests receive push notifications.
Featured services
Modern people literally keep hold of their smartphones, and you can benefit from this situation. With HotelFriend Concierge, you can set a discount on some services only for app users. In this way, you will get an opportunity to boost your clientele, upsell extra services, and get additional income.
Hotel stay
Arriving at the hotel, guests say their booking number at the reception and get the keys to their room. Leaving the hotel, they have to pay for all ordered services via the app. That is how the client will see all stages of traveling.
Guests Round-the-clock Comfort Assistant. Business Revenue Optimizer
Provide excellent service and unforgettable travel experience with HotelFriend.
Get free trial
Benefits
No missed orders
All orders go directly to departments.
No physical POS
No other soft- or hardware needed to serve guests.
No lines
Guests check-in/checkout within several minutes.
Compatible with Windows/MAC OS
Mobile operations systems iOS/Android.
Planning options
Services can be ordered in advance from anywhere.
Easy Payment
Let the guest pay the way he is used to.
Price
Guest Concierge Mobile App
Select the package meeting your exact needs to start 14-day free trial
Concierge App
Hotel Software
CRS Features
Marketing Kit
With Hotel Concierge App guests can book hotel rooms, services, and deals, change delivery details, make fast check-in and -out and chat with the staff directly. Bring your travel experience to a new, digital level!
100,00 / monthly
after free trial
yearly payment discount 20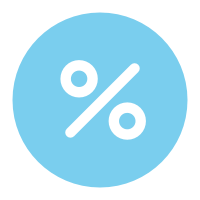 HotelFriend Features
Finance & Payment
Revenue Management
Guest Relations
Digital Marketing