Nov 21, 2018 10:43 AM
Dear friends,

We would like to announce that HotelFriend will be presented at ASIA Blockchain week being carrying out in Singapore 27th of November - 1st of December. Don't miss the chance to ask questions, get into a discussion and learn more about HotelFriend International.

Feel free to contact us sending an email ds@hotelfriend.de to arrange a meeting with our CEO Denis Severyuk or bk@hotelfriend.de to discuss possible partnership with our Chairman of the Board Besarioni Kamarauli.

See you soon!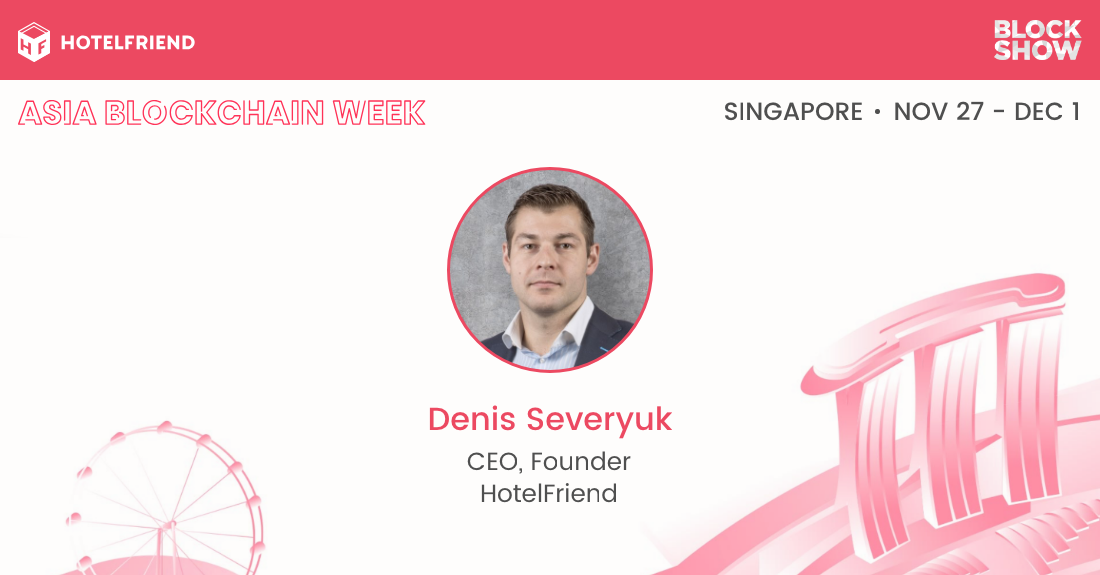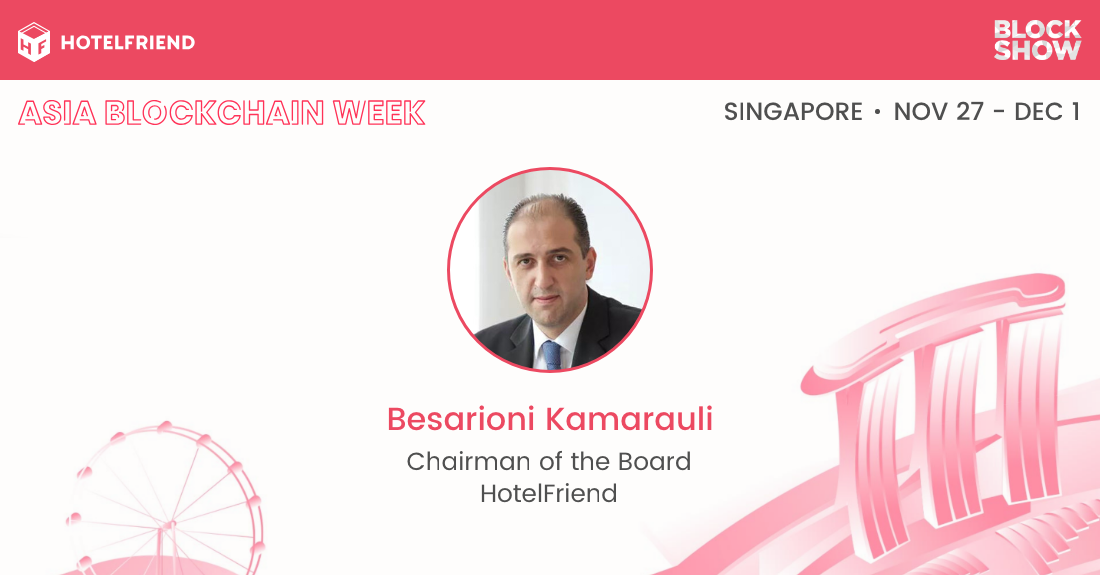 Public relations: Stephanie Moench