Hotels, services and travel deals











Our story
HotelFriend LLC was founded in 2017 and entered German market on 1 January 2018. Our mission is to digitalize hotel industry. Due to the changes adopted in the national and international legislation, and above all owing to the increasing digitalization that is happening both in the heads and also on the guests, customers and partners devices, hotel industry is forced to the digital revolution, and we intend to lead it!
Learn more
HotelFriend AG
Holding Strategy
Supervisory Board
Advisory Board
HotelFriend Service LLC
EU + North America
Trade Fairs and Events
Personnel Development
Marketing and PR
Research and Development
Office Management
Further Education
Legal Counsel
Sales and Distribution
Customer Service
HotelFriend Ukraine LLC
Eastern Europe + Asia
Web Booking Engine
Mobile Concierge
Hotel Software
SEO
Design
QM
Translation
HR
Data Science
DevOps
1 - HotelFriend Gene
We never give up. We all have HotelFriend Gene in us.
51 - Interdisciplinary Developers
Our team consists of experienced Front-End and Back-End Developers.
9 - Nationalities
Whether Germans, Ukrainians, Georgians, Koreans, Indians, Moldovans, Belarusian, Polish or Turks, we are one team, yet each of us has his or her own dreams, troubles, aspirations and values. But the most important is that all of us deeply believe in hard work and the competencies and skills of all the team members, and believe in mutual responsibility and respect.
18 - Departments
We are organized in accordance with ISO 9001 and have the following departments: Sales and Distribution, Marketing, PR, Control, Research & Development, Project Management, Process Optimization, Web Developments, Mobile Development, Software Development, DevOps, Cloud Security, Data Science, Design, UI/UX, HR, Quality Assurance and Testing.
3 - Location: Berlin, Kiev, Leipzig
Germany and Ukraine: we are a team and we work together and in cooperation towards success of our enterprise.
117 - Hotels involved
During the last two and half years we've been working closely with the hoteliers, carrying out their wishes, trying to meet their demands with the aim of developing the optimal system for the hotel management.
Main advantages of the HotelFriend platform
Our program covers a number of the most important functions in the hotel work organization and room stock sales, simplifies the processes of serving the guests, making their stay at the hotel even more comfortable.
Hotel management
Hotel management & work planning. Internal organization.
Direct Booking
Managing all guest reservations in one place.
Special offers
Best value deal making.
Digitalisation
Full integration of everyday processes.
Marketplace
Direct selling of hotel services through the app.
Cloud-based software
Available everywhere at any time from any device.
Data safety
Sensitive data is protected.
Guest data analysis
Frequent guests. Target groups.
As a result you get a hotel management software that will save your time, increase sales and reduce depreciation costs.
For Hotels
Use your dashboard for the smart and efficient management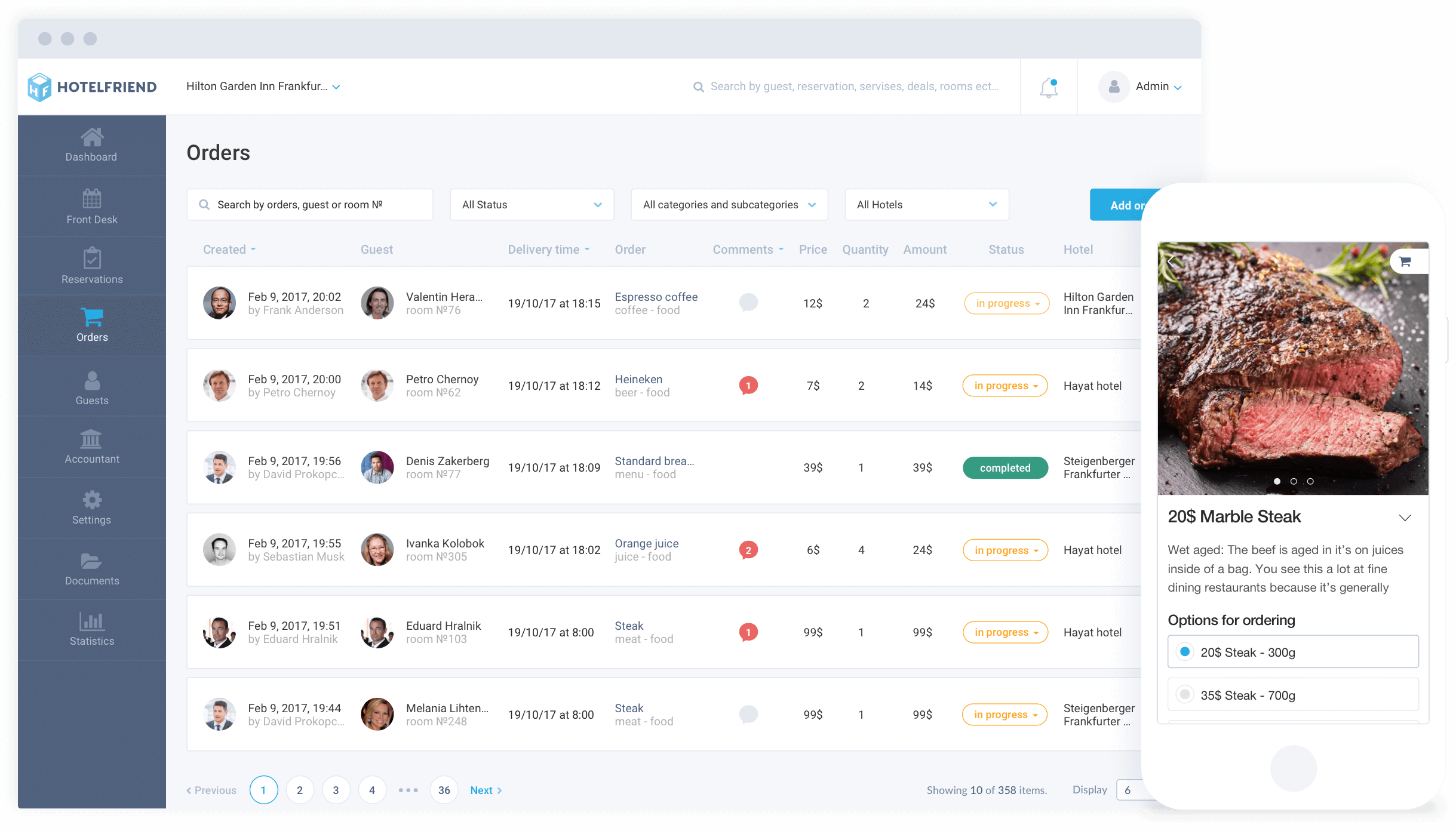 Mention all the information, which is important for you, including information about the guests, booking data, wages and many more.
A unique and thorough product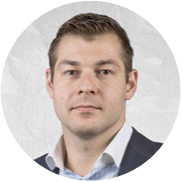 HotelFriend offers the hotels a ready-to-use marketing tool, an all-in-one solution that enables easy and swift accepting, processing, performing and evaluation of each step of the process.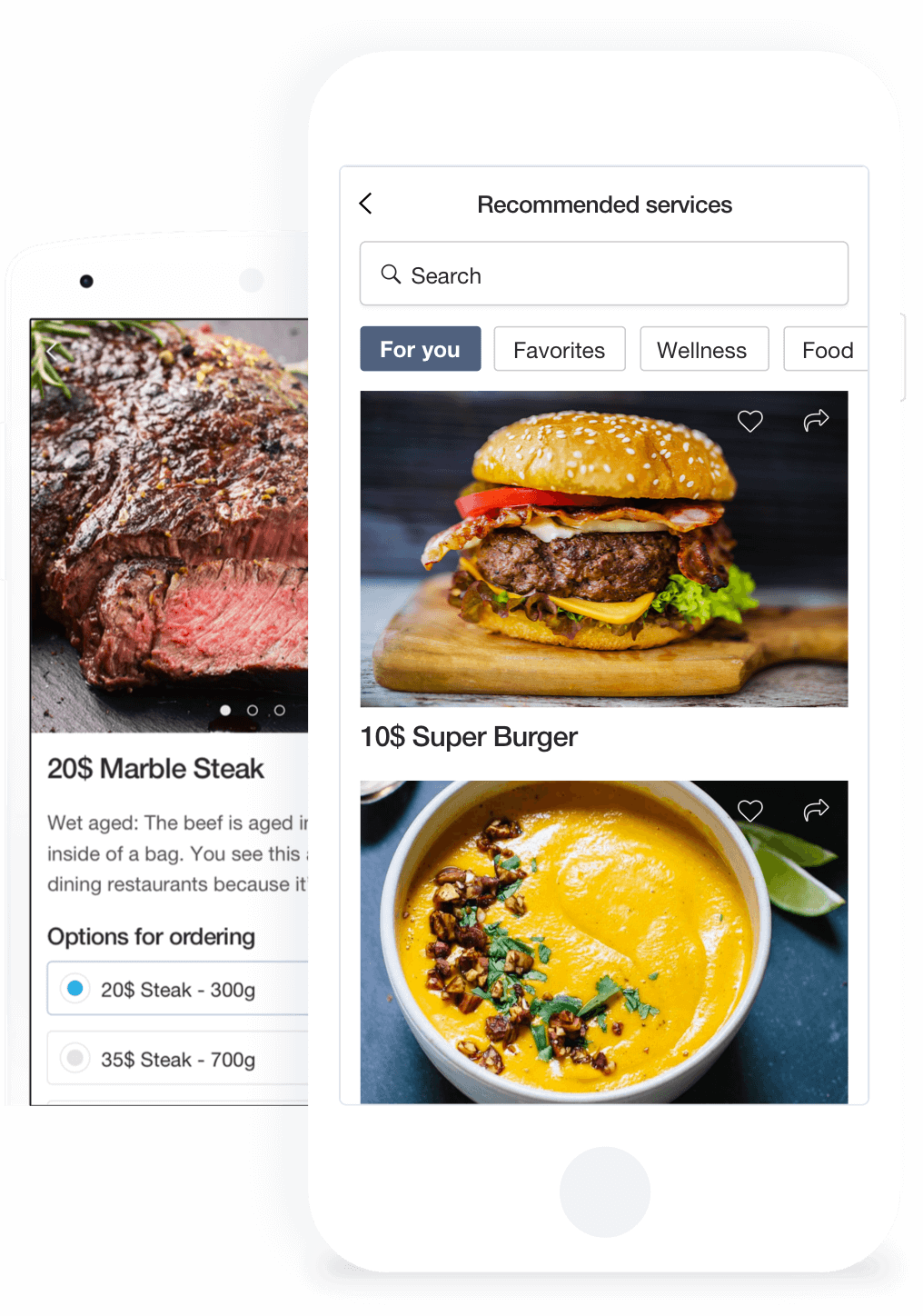 For travellers
Mobile Concierge
Our HotelFriend App transforms during your hotel stay into your personal Mobile Concierge.
Every guest has an opportunity to spontaneously access any hotel service and to order any temporary deal. Just with one click your order will be transferred through our system directly to the relevant department. The guests' wishes and orders can be processed as soon as possible.
Leipzig, Germany
HotelFriend Leipzig is looking for Sales Manager with working experience at a similar position in IT, strong knowledge of project management methodologies and good analytical skills. We offer a competitive salary, team of professionals, challenging projects and cozy office.
Read more
Internship as a Translator
Leipzig, Germany
HotelFriend Leipzig offers an internship placement for translators with good command of German, Russian and English, professional attitude to the job and a keen eye for detail. We offer a competitive salary, professional and career growth and challenging projects. We offer a competitive salary, professional and career growth and challenging projects.
Read more
Internship as a Completion Supervisor
Leipzig, Germany
HotelFriend Leipzig offers an internship placement for completion supervisors with interest in our product, great and interesting topic of the completion work and teamwork skills. We offer support by our professional employees and the work in a fast-growing, international company.
Read more
For Travellers
Web engine
The guests can book their accommodation through our website HotelFriend.com or our free HotelFriend App. Our partner hotels are presented here on their individual SEO optimized pages.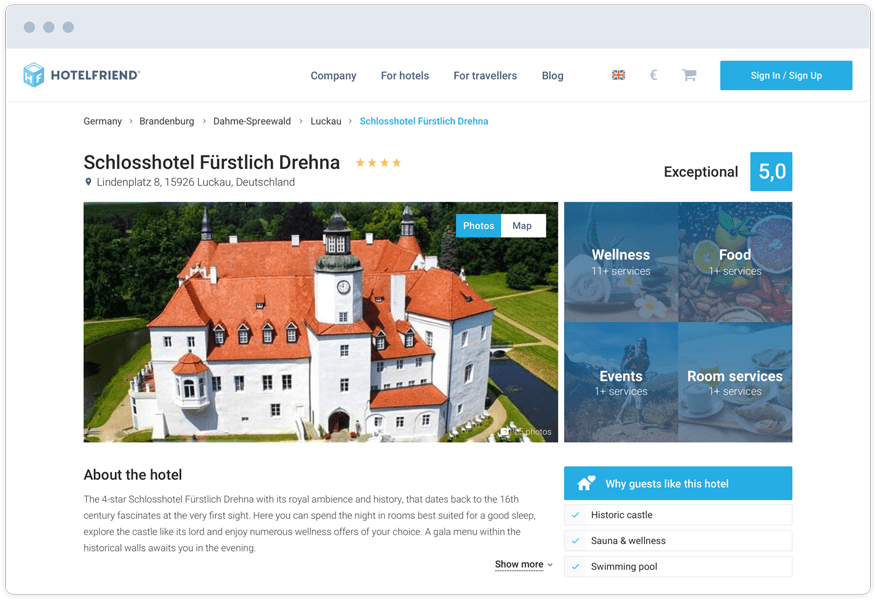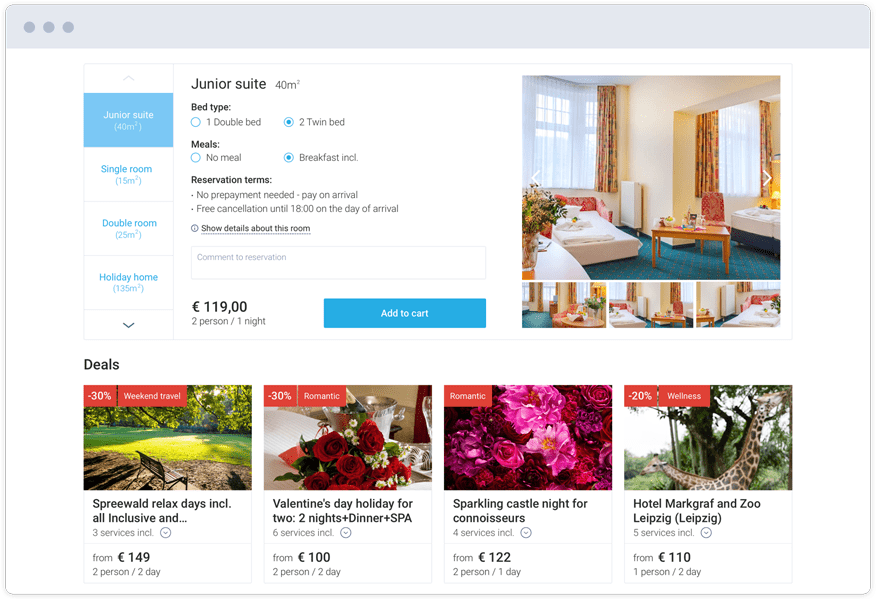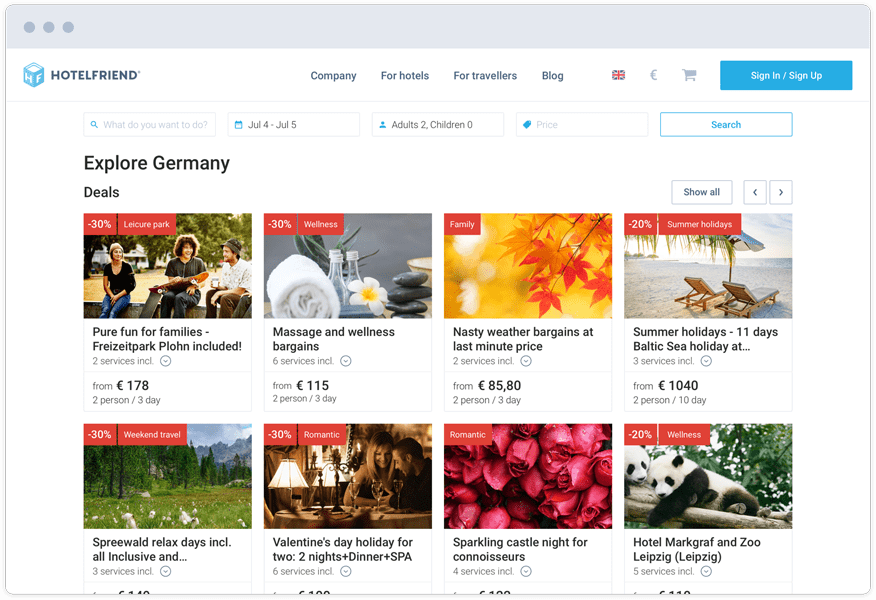 Press release 01/2018
We are HOTELFRIEND! Our mission is to digitalize the hotel industry. In cooperation with the hotels and associations HotelFriend develops a unique platform that digitalizes all the hotel relevant processes. HotelFriend is based on three main components: Hotel Software, Booking Platform and Concierge-App. Our Hotel Software combines all the earlier available applications that have been used by the hotels on a daily basis. With our HotelFriend Software the hoteliers can organize, administer and control all the hotel management processes. The department utilization is optimized, while the analysis and hotel audit are automated. The guests book their vacation through our HotelFriend.com website or through our free HotelFriend app.
Learn more
Join us today
We constantly improve, so start working together with us, so that we can include your needs in our software.