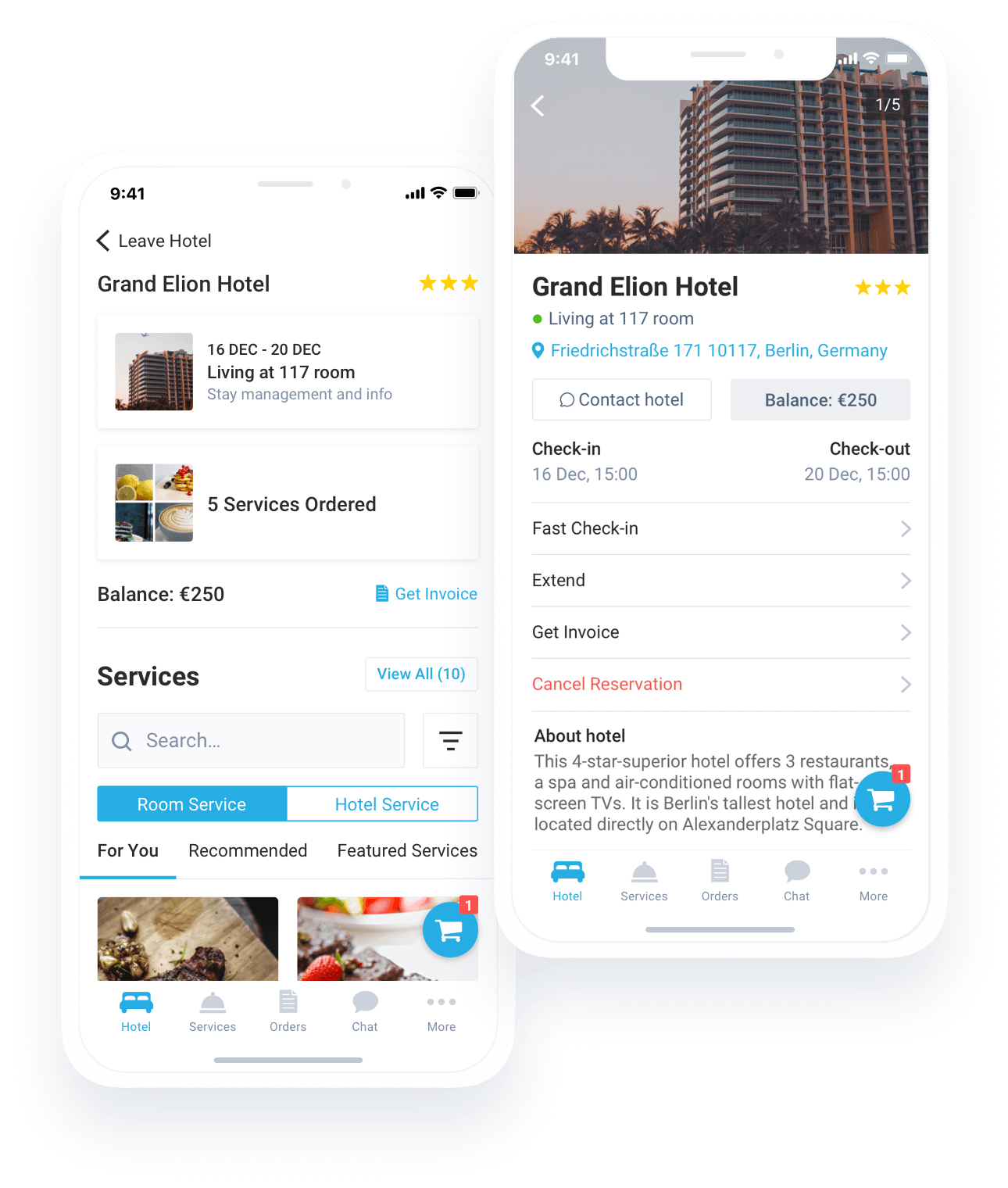 HotelFriend –
European leading mobile concierge application
HotelFriend is a travel app, a new way of living and enjoying your stay in a hotel. Feel like a real VIP - Friend of the Hotel owner, plan your trip, your stay, and your service delivery. Hotel customer service can now easy accommodate your needs on time.
About product
How it works
Main features
Benefits
Download
About the product
With our concierge app you can choose a hotel that suits you best, book a room or deal, order any hotel service - everything in one place. The app is easy to use, intuitive and comfortable, enabling you to save time and plan your trip in advance using a smartphone only.
How it works
Once you downloaded an app, you can easily explore the hotels, make the research and consciously decide where to stay.
Planning your trip and budget can be comfortable and effortless with our HotelFriend mobile app.
If you have a confirmed booking, you can enter a 4-digit Pin or scan the hotel's QR-code and get access to all services, special arrangements and exclusive offers. Everything is organized into the categories, enabling you to buy the deals and make orders easily.
All your trip details with the time, date and payment info will be carefully sorted and scheduled in "My Trips" section. If you have any additional comments or wishes, you can get in touch with the hotel personnel and receive their feedback.
Main HotelFriend Concierge App Features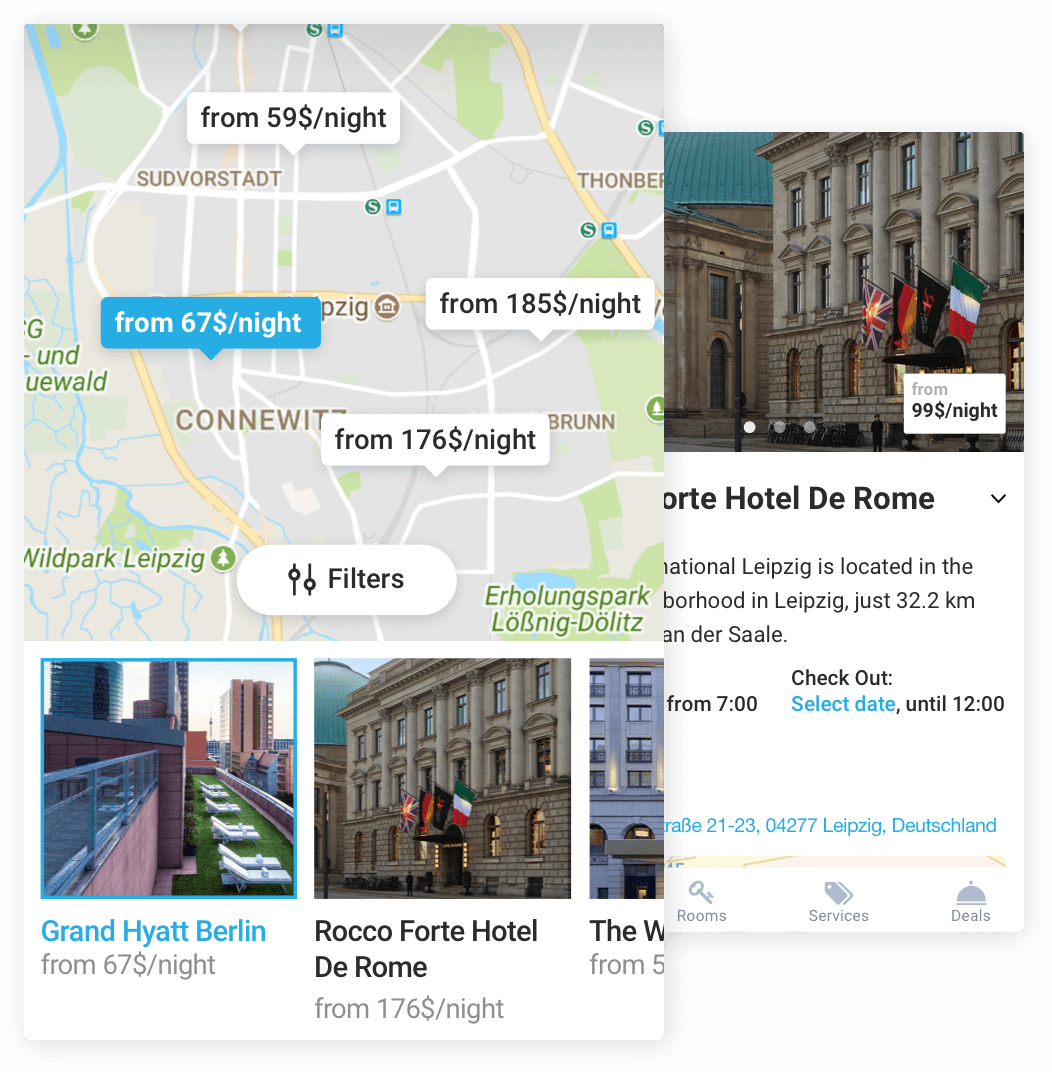 Book hotels with the best location
With the Hotels Map you can easily find the hotel with the best location for you. Do you attend a trade fair, a conference or any other event and would like to stay at the hotel that is close to the venues you need?
Do you plan a business trip and are interested in the hotel providing conference room services?
Do you wish to visit particular sites of the city and would like to find a hotel close to them?
Do you prefer staying in the city centre or would you rather spend a couple of days somewhere away from the big city hustle and bustle, in a calm and peaceful place? The choice is yours, and HotelFriend helps you choose the hotel with the best location for your needs.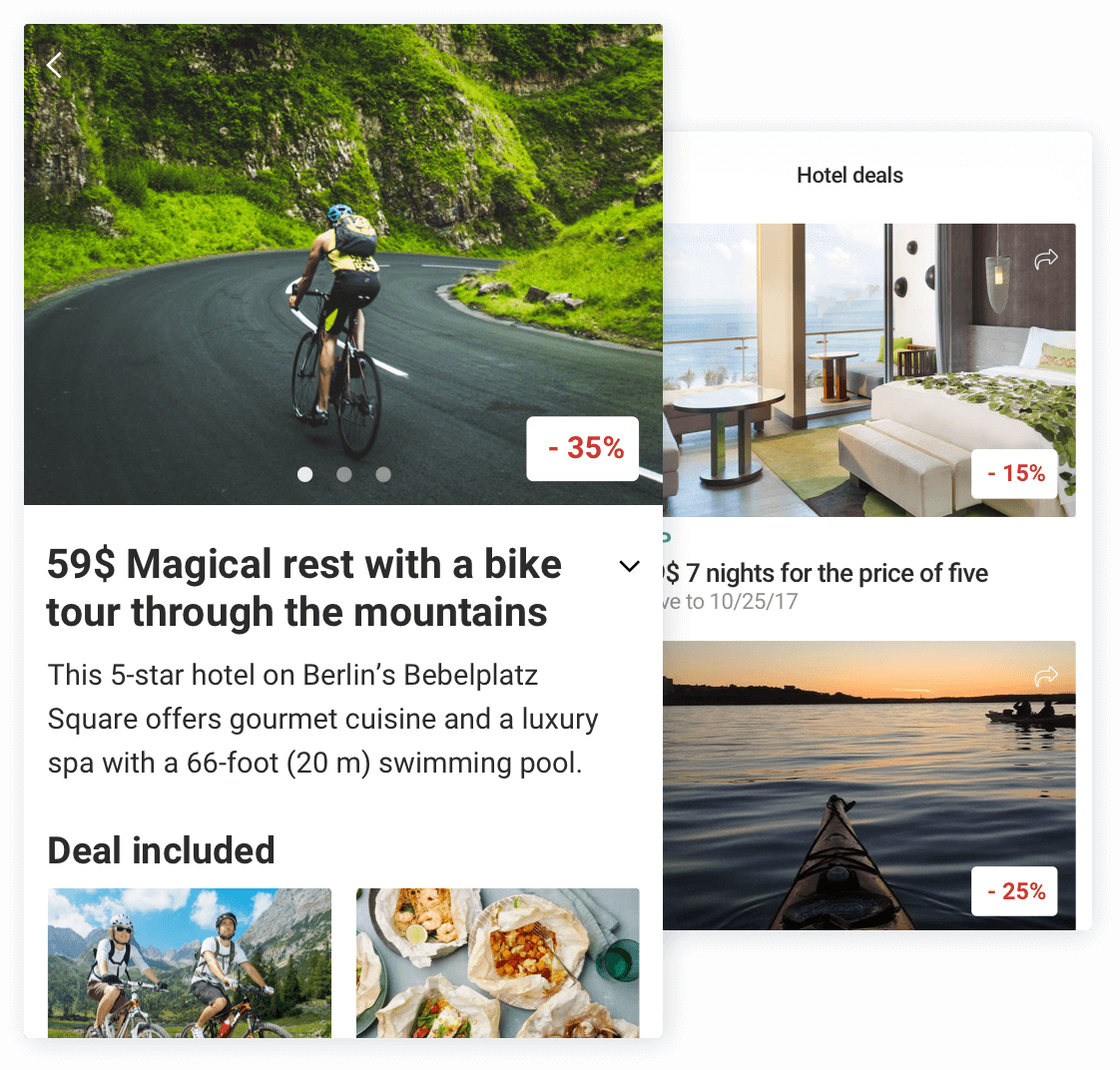 Buy deals at the best price
Instead of just booking a room, you can get one of the hotel special package deals that include accommodation and a range of services at a good price, and that can be a good bargain.
Make yourself familiar with the hotel arrangements, learn more, compare them and choose what you really like.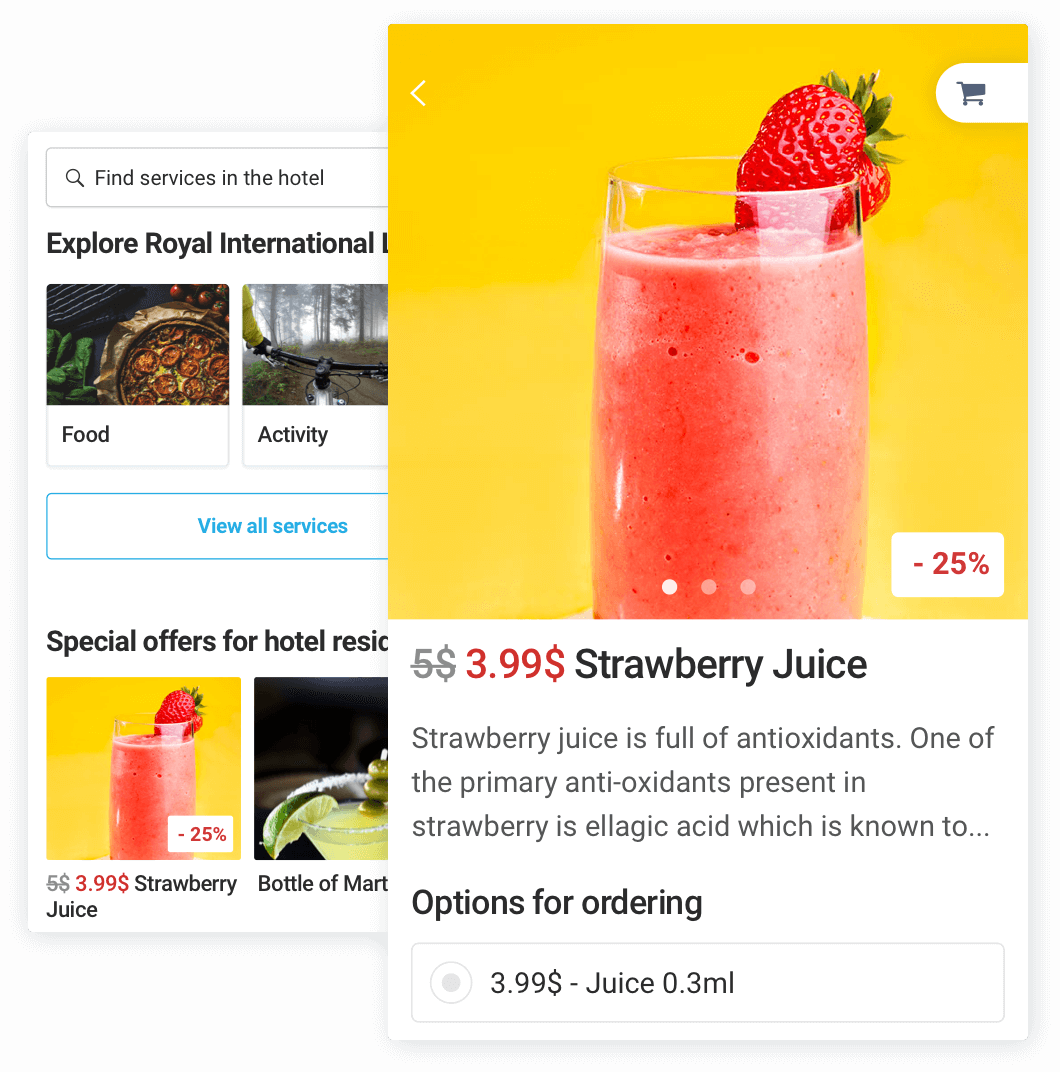 Order Hotel Services
All the hotel features are available in your account and sorted in the groups (i.e. Food and Drinks, Wellness, Activity, Events).
Choose preferred services beforehand, order and schedule them, mentioning all your additional wishes in the comments.
You can modify your order at any time, adding or removing particular parts of it.
Ordering hotel services and managing them gets easier and more comfortable with the HotelFriend mobile application.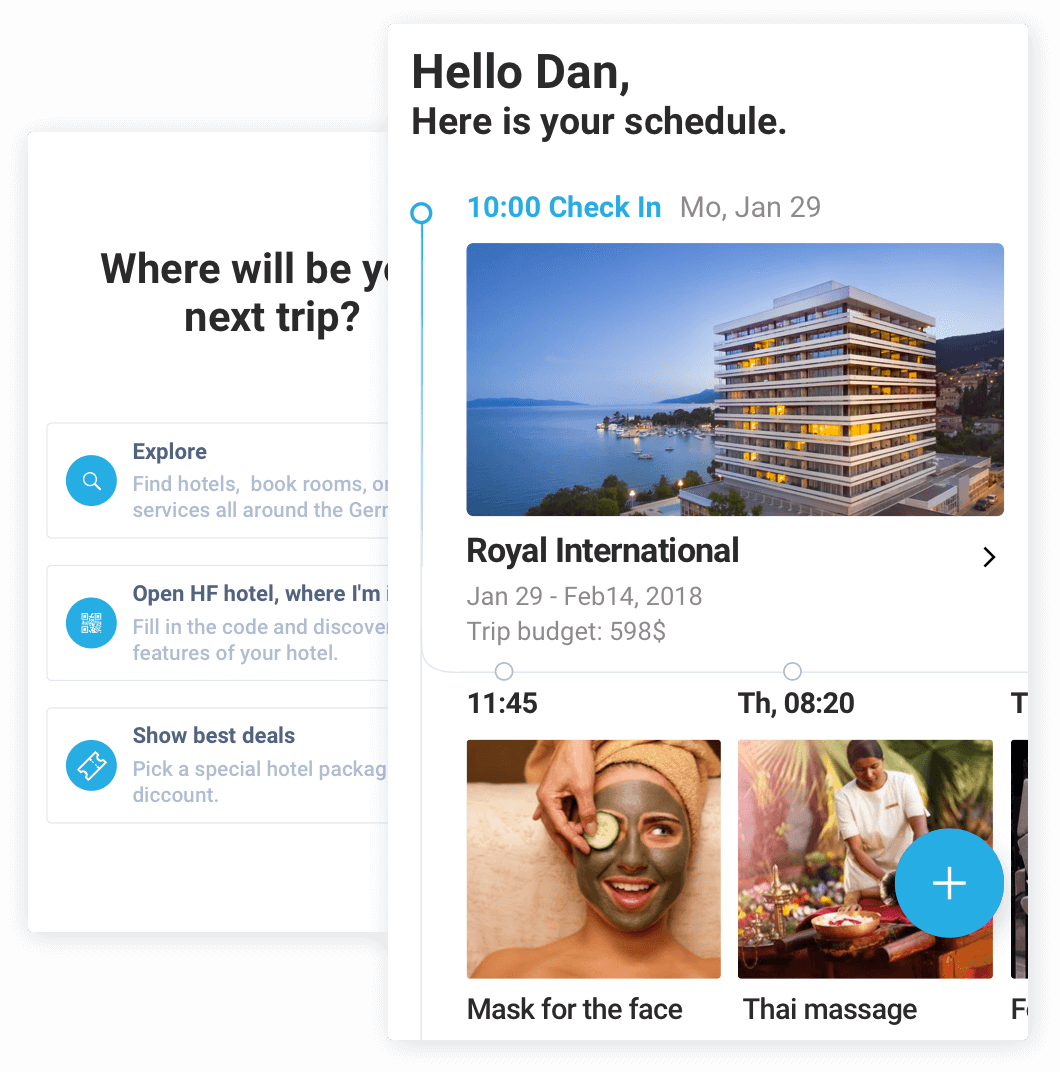 Plan your trip in advance
Organize your entire trip in a convenient timeline with information about your check-in and check-out and the possibility to prolong your stay.
Schedule all your ordered services, modify and get feedback right away.
Monitor actual order status and control the budget of your trip.
Planning your trip was never easier, as with our mobile app everything can be made fast and right from your smartphone.
Benefits
Get the most out of your hotel stay with the HotelFriend Concierge App!
Easy check-in and check-out with the possibility to manage your stay and contact the hotel staff directly;
Full text search enabling you to choose the hotel based on your needs and wishes;
Your application is available to you in 14 languages;
Explore and order any services, manage and schedule them, so that planning your trip gets faster and easier;
Build your own trip calender and get the latest updates on the hotel services and arrangements.
Join us!
Using HotelFriend mobile application will help to save your time, effort and money. Download now from App Store or Google Play and experience the new way of living in a hotel.