Feb 7, 2020 11:25 AM
HorelFriend's CEO Denis Severyuk statement on Travel to Georgia, in today's interview for the leading Georgian news channel.
HotelFriend AG has a unique cooperation with the Ministry of Tourism of Georgia, as well as local tour operators and providers - small, medium-sized, and big companies, which now have the possibility to offer their products on our new platform.
Together with our Georgian partners, we have established common standards, on the basis of which HotelFriend has launched a unified administration platform for all Georgian agents. It is also a convenient and safe marketplace for all travelers with relevant features, which guarantees success for all participants.
I would love to see as many operators as possible joining our network, feel free to sign up now
💬 First of all, I want to know about your company, what you do, your main goal and what services you offer to clients?
- HotelFriend is a German company that specializes in IT solutions for the tourism industry. We provide common software solutions for hotels, hospitality and travel companies. For the tourist, we create a possibility to find a suitable tour, book it, and enjoy leisure time.
- At the end of last year, we built a marketplace with the goal to act as an opener for the regulated and highly competitive EU-market for small travel agents.
- We offer a platform where tour operators can independently create, fill, sell, promote and track sales in one simple system. Our solution is ready, it is modern, has standard customer contracts and uses popular payment systems (Google Pay, Apple Pay). Generally, it's a convenient system for both sides, the operator and the customer since we offer a mobile application with a tour diary and in-app payments.
💬 How much will this initiative provide an opportunity to interest Europeans in our country in order to attract tourists to Georgia?
- Our idea was not born in one day. As a supplier of tourism technologies, we are closely monitoring the development of promising EU markets and consider Georgia one of the most interesting.
- We have been in dialogue with Georgian tourism companies since 2016 and repeatedly meet them at events such as the ITB in Berlin or London. Furthermore, we follow the statistics of the Ministry of Tourism in Georgia in detail.
- Professional market players monitor all countries that have just joined the European Union or are going to do so in the near future. They all have a common problem - an undeveloped or missing technical structure in the field of tourism.
- The market for these countries is based on local sellers who have their own websites. But they are not adapted for the European tourist - often their information is not translated, they are harder to find, or they do not inspire confidence in European customers.
- What do we do better? We understand the European tourists - their preferences, criterias of choice, speak their language and can offer support. We also know all EU legislative requirements in the field of tourism and comply with them.
- Therefore, our platform greatly simplifies the operator to manage tours and sales and makes life easier for the tourist - the choice and the purchase. It really helps to convert existing demands into real travel to Georgia.
💬 I want to note that against the backdrop of the Russian embargo, we need to attract more tourists, especially from Europe, so I wonder what you offer them?
- As I mentioned, the presentation of information about the tour is very important to the client. And I'm convinced that there are three main aspects for a traveler:
1. Transparency:
It's a German portal that is in an easy and understandable language for the customer. All prices are in euros and any special laws are explained in plain language.
2. Convenience:
All bookings and reservations can be done online and even the contract is digital. The customer is only confronted with familiar payment methods and their known currency.
3. Comparability or competition:
One country - many possibilities and we describe them. The user likes to compare tours, their duration and services included in the price. For example, if you take a tour to the mountains you can find several specialists at once: on tour operator specializes in hiking, another one in horseback riding and a third is aimed at people with reduced mobility, where you, as the tourist, are brought directly and conveniently to the sights.
- If all tours have a common understandable structure, then more tourists can compare and choose a convenient operator for themselves.
- We place advertisements for the country and operators on the platform since these specifics are not competitors but complement each other. And this increases the interest of the tourist.
💬 Who are you working with and who are your potential partners?
- We already cooperate with tour operators from Georgia, among which are major players like Super Georgia and Tegeta Travel, or medium-sized companies like BeTravel or GoTour. In general, we work with all travel agencies, both small and large.
- Our partners are also Georgian hotels, like the Lopota Resort, which offer vacation packages including hotel rooms plus additional services (hiking, bikes, boat rentals, etc.)
💬 What are your expectations, will this initiative be successful or not?
- Of course, absolutely. We are already working in this highly relevant market and there are first results.
- We believe that by helping Georgia to build a modern IT infrastructure of offers for tourists, which covers the demand of European customers, we and our Georgian partners will face a successful future together.
💬 What exactly interests tourists from Germany in Georgia?
- In my subjective opinion and throughout the statistical reporting, it is clearly seen that German tourists want one thing above all: To get away from the routine for one or two weeks, a mix of rest and adventures, and quality time with their families.
- In our understanding, it is Georgia that can offer exactly that: magnificent nature, rich culture and architecture, winemaking, outdoor activities and sports, wonderful resorts and spas for wellness retreats, and cozy cottages.
- Georgia is a famous country that offers amazing variety. In winter, people can enjoy the mountains and in summer, tourists can spend their leisure time at the beach.
- A great advantage for European tourists is the fact that you can enter Georgia without a visa. Preliminary paperwork always negatively affects the choice of rest but traveling to Georgia is getting easier every year.
- Georgia stands out very positively in this regard by also investing in resorts, in infrastructure, and in its attractions, which is why I see Georgia as a highly relevant country for German tourists.
💬 What do you offer in order to increase the interest of tourists and does this only concern tourists from Germany?
- What we mostly offer is transparency, convenience, competition and comparability for the tourists.
- People travelling to Georgia can securely pay for and access their online bookings through our app. It's easy to use, mobile-friendly, and can be convincing with a professional appearance.
- Further, we can combine marketing budgets per country. Advertising on one platform will be cheaper and more effective than advertising each tour operator individually.
- These are all factors that will lead to recommendations between tourists and subsequently new tourists from many European countries.
💬 What are your plans for the future?
- Together with our Georgian partners we want to create common standards and a single administrative platform for all Georgian travel agents. Our software should be a marketplace for tourists with all relevant functions, which is the guarantee of success for all participants.
- Another goal of ours is to become a reliable partner and launching pad for small travel agencies and online tour sales.
- Therefore, I would like to see as many Georgian operators as possible joining our network.
Thanks for the invitation, see you soon, Sakartvelos Gaumardjos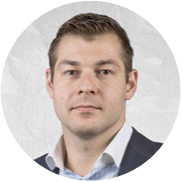 Together with our partners we will create common standards and a single administrative platform for all Georgian travel agents.
You can find our tour catalog here: https://hotelfriend.com/tours.
Learn more about the product and request listing: https://hotelfriend.com/b/tours-marketplace.
Have more questions? Contact us
Public relations: Ralph Eichelberger