Jan 28, 2019 4:30 PM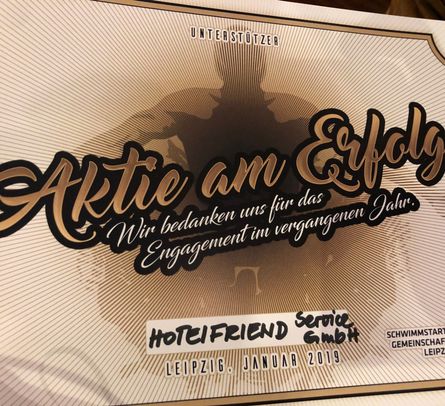 Last week we were invited by our #Schwimmfamily SSG Leipzig to the New Year reception in the Marriott Hotel am Brühl, where we summed up the results of the year that we collectively achieved and those splendid victories, given by young talents from SSG Leipzig.
*We should say, things are looking good, especially considering the upcoming Olympics 2020.*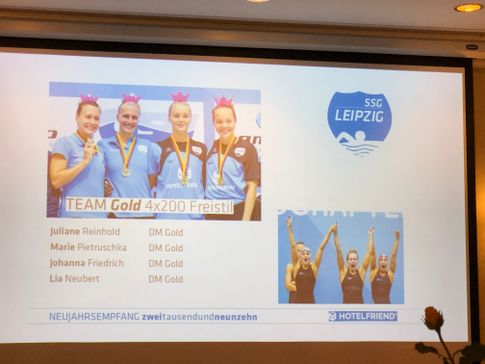 The rise of the ladies to the 1st Bundesliga, 4 gold medals for the 4 x 200 m freestyle relay, titles clinched at the German Championships on short and long courses, as well as the best yet score of 39 medals at the national level, let alone triumphs at the Europe and World Championships.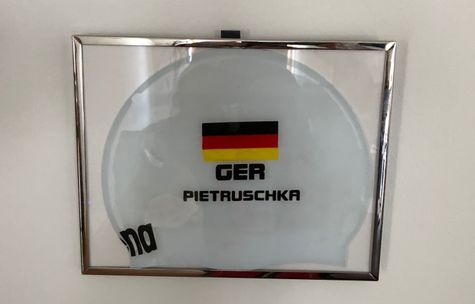 *We are happy to contribute to such an impressive success story and honored to be a holder of your "success shares" that now adorn our office in Leipzig along with the swimming cap of medal winner Marie Pietruschka.* Word has it there's no need to wish you the best possible start to the new year, as you've already nailed it. So congratulations on your achievements and may the magic of the festive season last throughout the year 2019.
Public relations: Stephanie Moench