Dec 27, 2018 12:11 PM
We are so proud of the "Truly Trustworthy" award at the Blockchain Leadership Summit in Switzerland. It was a really challenging task in view of the number of competitors: about 300 startups presented their projects at this event. But we did it!
The voting included several stages. The jury and competition committee chose the 13 best contestants among whom 3 winners were selected. The main criteria taken into account were the startup's team, business model, token economy, MVP / pilot product and jurisdiction.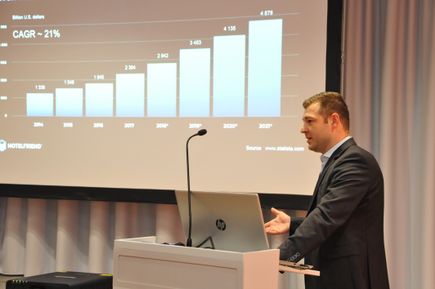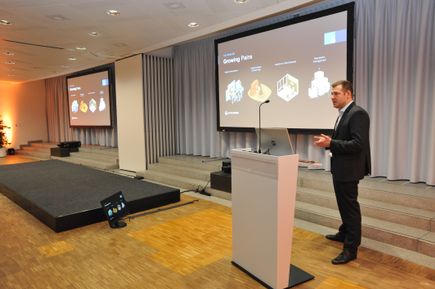 At the Blockchain Leadership Summit, our Chairman of the Board Besarioni Kamarauli and CEO Denis Severyuk explained one of the serious problems in the hotel industry HotelFriend's solves: fake bookings. The number can reach up to 30% in average according to the poll we took among hotels.
HotelFriend presents a Digital Travel Passport - blockchain based global database of guests, which lets them store and use their ID with 100% safety.
Blockchain technology guarantees safety and transparency of data use for a guest-traveler. And it helps hotels to comply with the KYC policy. Even more importantly – no more queues at the check-in and check-out. For businesses, this solves the problems of fake booking and fraud with credit cards.
Can you even imagine how much money this technology will save for the industry?
With our help, hotels can be sure about the identity and solvency of his client and reduce the level of lost revenues. A partnership with us is really beneficial for hotels: we propose them quick check ins / check outs, order management, trip planning, reputation management, customer profiling, secure data storage, secure payment, invoicing, individual trip packaging, data analysis, recommendation system and hotel-guest-matching.
HotelFriend strives to revolutionize the hotel industry and improve travel experience of the guests. Our solutions help the hotel to pay more attention to the clients and to concentrate on providing a good vacation to them, the client - to relax before and during the journey and not to worry he has forgotten his pass or credit card and the long-anticipated trip will be spoiled. He can book accommodation, plan his day and buy additional services via the App. Traveling is simple with HotelFriend!
So, share our joy and wish us good luck on our hard way to success!
Public relations: Stephanie Moench
Try HotelFriend property management system - start your free trial