SELL FAST, EASY, AND FREE
HotelFriend Marketplace
Take full advantage of HotelFriend eCommerce Marketplace to outpace your competition and boost your hotel room sales, travel tours, or deals in a simple and efficient way.
What do we offer:
Enhanced Ecommerce: all your sales in one place
Listing: state of the art design, EU customers
Efficiency: free to use system
Payments and invoicing: full sales cycle, statistics
Booking process: manageable, smooth and flexible
Performance: easy administration, full control
Marketing options: travel marketing tricks and services
What is HotelFriend Marketplace
Help travelers find what they want: there are loads to discover on HotelFriend Marketplace, starting from hotels and deals to tours and service sales. This is a newly launched platform for EU customers, as well as a great solution for tour operators to sell quicker, easier, and for free. Attract more travelers than you ever thought possible.
How does it work?
More selection, more tours, more deals, more discounts… A richer experience with the HotelFriend Marketplace.
Boost sales with HotelFriend
7 easy steps to success:
request listing;
setup your account;
setup your hotel / operator or agent profile;
add rooms for sale, prepare special offers, create desired tours, packages, deals, vouchers, and more;
activate what you want to sell on the web or in the app and get more sales;
get a complete overview of your clients and sales activities;
communicate with your clients via the HotelFriend platform and mobile application.
Marketplace Listing
Be visible and flexible to get more customers.
Key features:
intuitive state of the art design;
trusted brand;
simple administration;
customisable fields;
initial setup and support by HotelFriend;
online b2c payments via stripe (separate contract);
multi-language marketplace;
targeting EU customers.
List your hotels, tours, deals, and more!
HOTEL LISTING
Rank near the top of the list! It's in our power to make your hotel look attractive and appealing to potential customers. Impress your hotel guests starting from a simple and smooth error-free booking process.
Choose Date
Easy Booking
Payment integration
Setup flexible booking dates
Prices for children
Additional options possible
User experience is everything. The system is understandable and fun to use, and visitors become clients.
TOUR LISTING
Offer truly unforgettable and inspiring experiences. You can create and manage all your tours, packages, leisure activities, and day trips on a single page. Tailor-made and conveniently designed for both clients and tour operators, the tours page provides:
all information at one place;
predefined blocks;
nice itineraries;
interactive map;
customizability.
Team up with HotelFriend to drive tourist traffic.
DEAL LISTING
Master the art of complex selling. No limits! It's a new channel where you can upsell your rooms and services, as well as create your own package deals and vouchers. Here's how you can benefit from using our Deal Manager:
Achieve a competitive advantage by providing unique offers of both rooms and services.
Generate predictable revenue flow by selling deal offers.
Enjoy sales growth with multi-channel opportunities supported by the experts from HotelFriend.
Create, manage, and sell rooms and services with a new digital tool — easy, fast, and effective.
Guest Payments
We guarantee high reliability of the booking process. The flexible payment options to manage better and more effectively. Quick-win guest payments that are made in two easy steps:
service fee to hotelfriend;
traveling expenses directly to tour operator.
Sales Overview
Set yourself up for success by achieving forecast accuracy and full control over all your bookings.
Display of your tours' sales performance
Access to all payments
Access to all guests
Smart filters to view sales data by time periods
Guest Management
Be 10x more productive! Interact with your clients effectively and address their requests right away. Get a comprehensive overview of guest data.
Complete control over all your guests
Access to all payments
Access to all invoices
Chat with the guest and emails
Travel companies
Assign roles to your team members easily.
Manage your teams, guides, colleagues
Give them restricted or unrestricted access
Create multiple profiles for agents to provide access to your tours
Create tours
The system includes a convenient tour constructor.
Use tour creation templates and customize them
Add general information about the tour
Provide information about each day of the tour
Set availability and prices
Add a travel policy for the client
Adding tour options takes minutes. Everything is thought-out.
Simple terms and conditions
We work hard to create greater transparency and clarity in everything we do.
We receive the service fee for every booking directly from a client.
You will receive your tour price with separate billing (from 30 days before the tour start).
HotelFriend is not responsible for your content.
HotelFriend is not a tour operator.
The client is within your responsibility.
The content is within your responsibility.
If you cancel accommodation, a tour or deal, you must pay our service charge.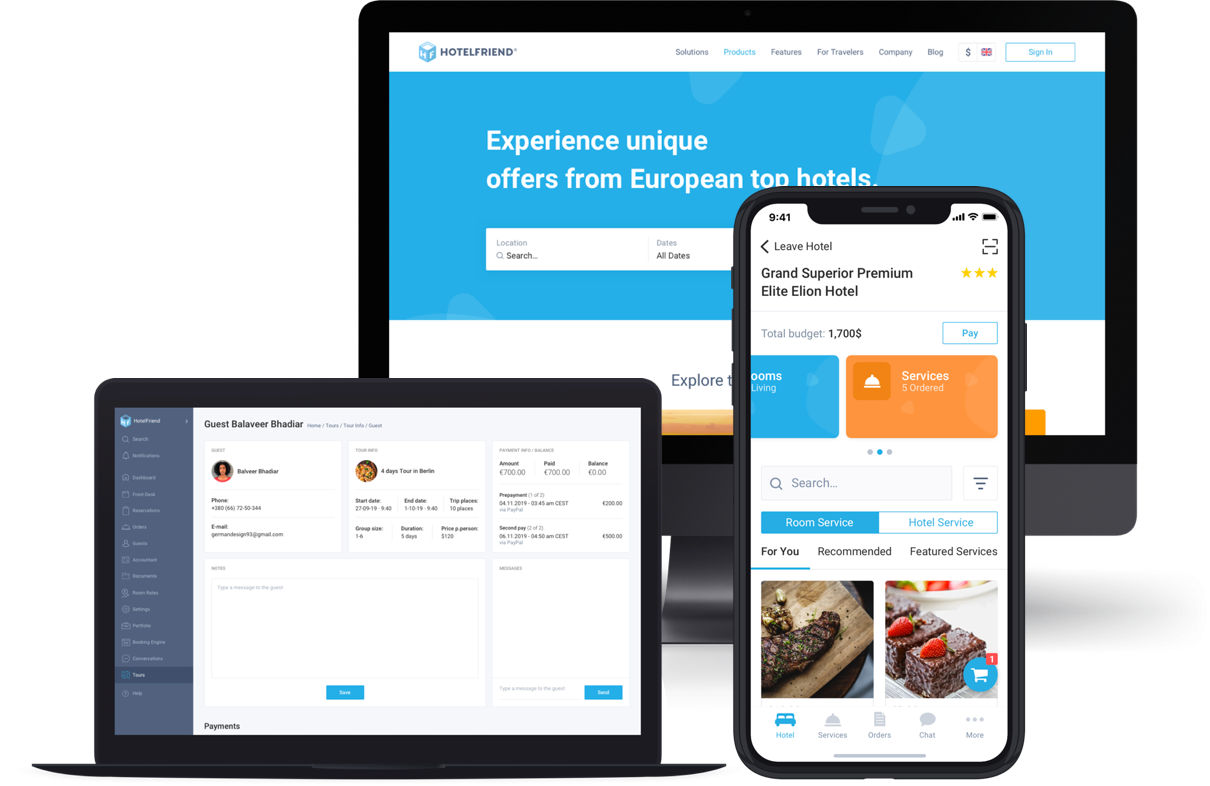 Pricing
Marketplace listing
How much does it cost?
The HotelFriend Marketplace is completely free!
The service charge is calculated per sale and paid by the client.
0 / monthly fee
service fee per booking20%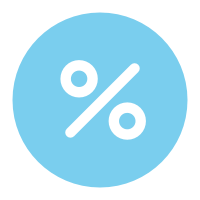 Level of Confidence