Aug 4, 2023 2:35 PM
As a tech giant that dominates over 90% of the global search market, Google's entry into the travel industry has been nothing short of transformative. Its introduction of tools like Google Flights and Google Hotels has revolutionized how travelers find the best deals without having to go through countless websites.
What's great about this second tool is that it is simple, intuitive, and has infinite potential for driving direct reservations. Your prospects can easily search and compare accommodation options avoiding third-party platforms such as Booking.com or Expedia.
In this article, we'll dive into all the perks of leveraging Google Hotels for your business and explain how to do that with HotelFriend. From skyrocketing visibility to boosting guest engagement, we'll explore how this platform can be your most powerful ally in today's competitive market.
What is Google Hotels?
Google Hotels has been indispensable for travelers and hoteliers alike since its inception in 2011 (originally known as Google Hotel Finder). This metasearch tool is a part of Google's search engine, that allows users to view, book, and compare hotels right from the search results page.
For hotels, it is a gateway to heightened visibility and increased bookings. For travelers, it is a one-stop-shop, where they can discover, explore, and book hotels with ease.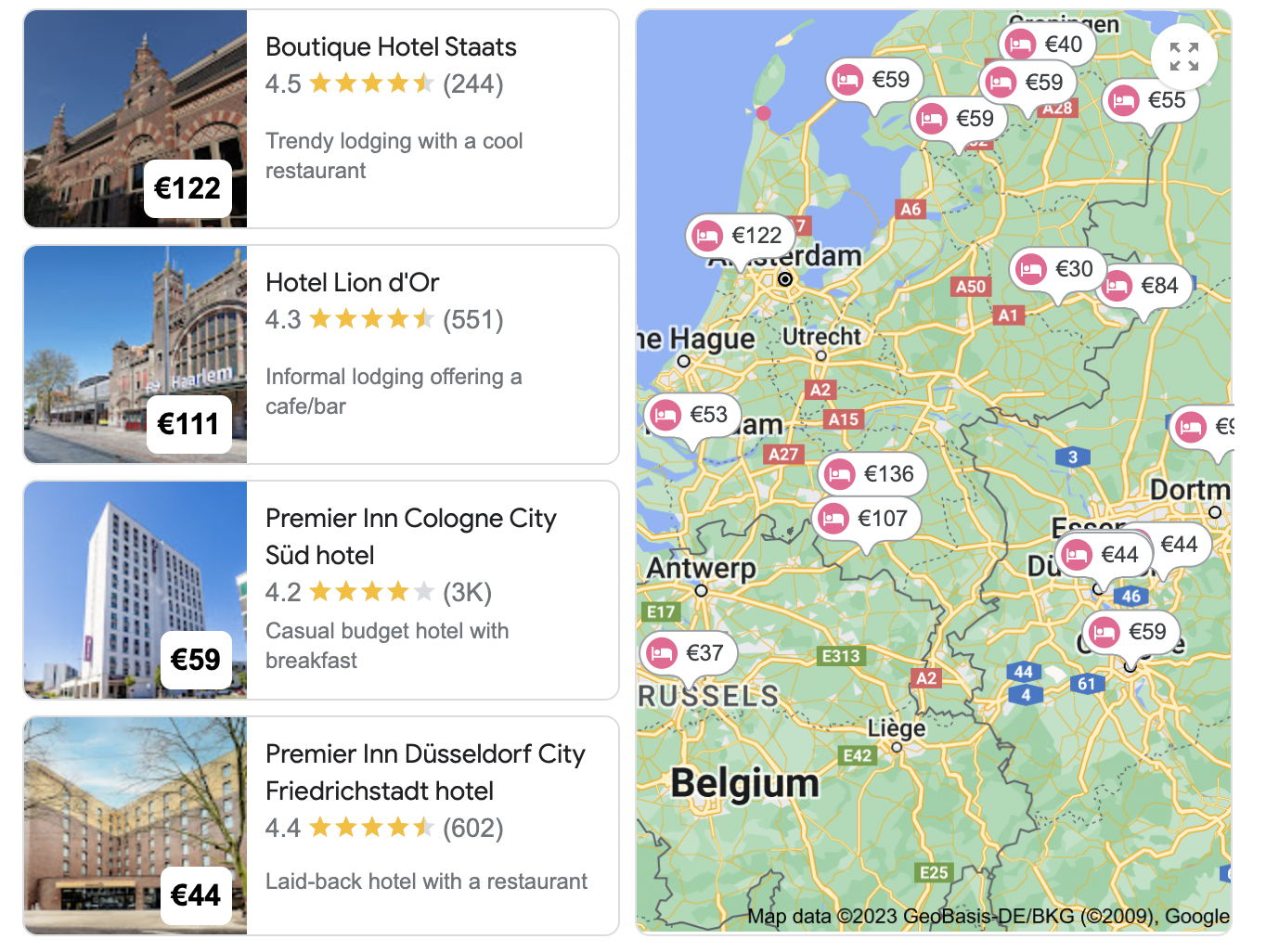 But Google Hotels is more than just a booking platform; it is also a source of valuable insights into your competition. Hoteliers can use it as a room rate comparison tool and set competitive prices that appeal to potential guests.
Additionally, it serves as a review platform, enabling consumers to compare feedback from those who have experienced your hotel firsthand. Google has claimed its throne as the global leader in reviews, surpassing even TripAdvisor in this domain.
Travelers perceive Google as a reliable source of reviews and trustworthy photos. The platform's ability to showcase verified information gives guests full transparency into the ambiance at your hotel. This transparency fosters trust and builds a solid reputation for your property, instilling confidence in guests.
If you are interested in harnessing this tool, read on and learn how HotelFriend can work its magic and simplify connecting your rates to Google Hotels. That's right – you can experience all the remarkable benefits of Google Hotels without the hassle of setting up all rates yourself! But first, let's start with the basics.
How to get listed on Google Hotels?
The key to appearing in Google Travel Hotel Finder's search results is to ensure that Google knows about your business. Let's see how to put your hotel on the radar and attract travelers to book with you.
1. Сreate a hotel's Google Business account
Creating a Google Business account allows you to build a digital identity for your hotel, making it easily discoverable by travelers who look for accommodation on a search engine. To create a new listing, you will need to enter the following information: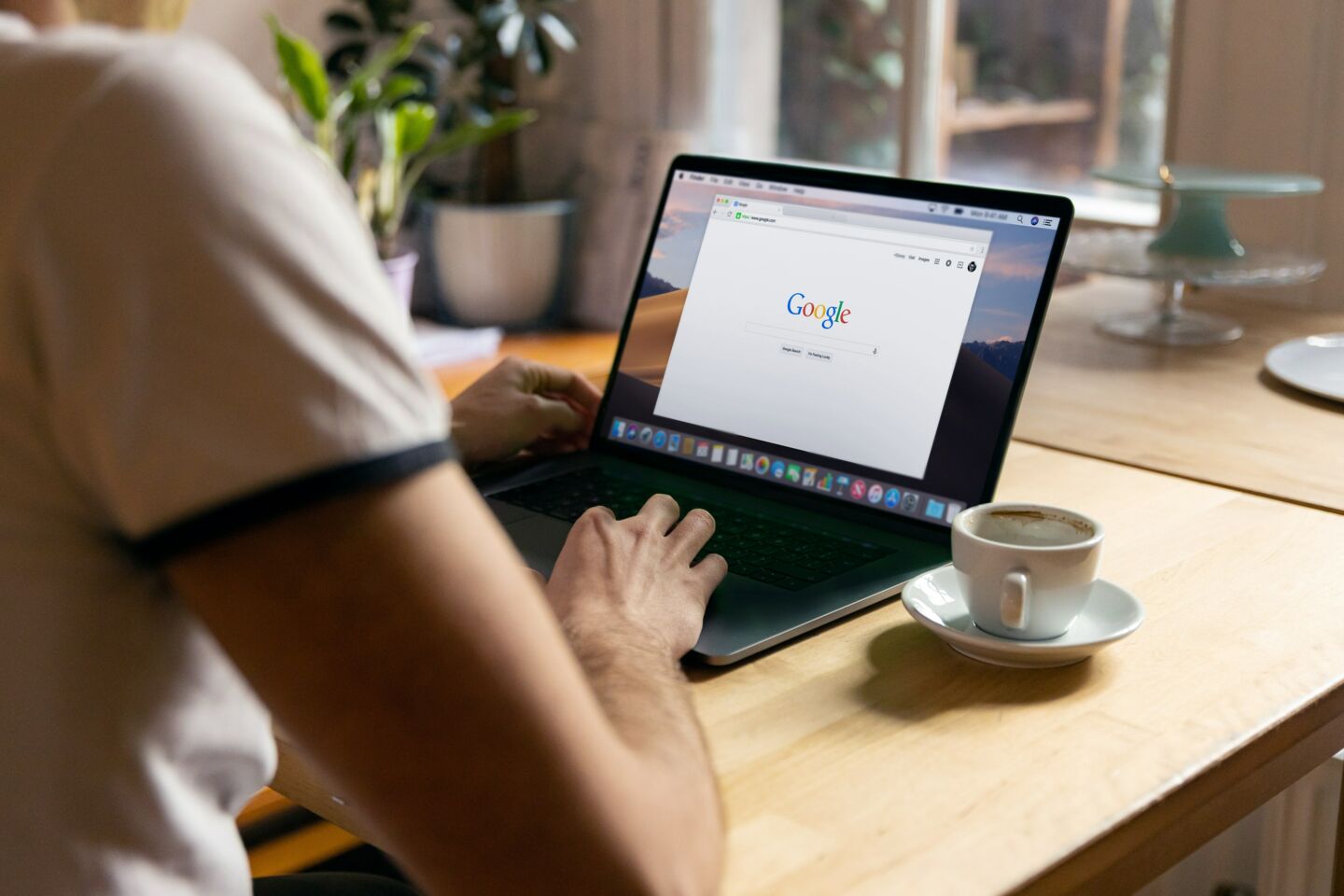 ● Name of your business
● Type or category of your business
● Physical address or location of your business
● The contact phone number for customers to reach you
● Website URL to provide more information about your business
● Services and amenities offered by your business
● Operating hours or schedule of your business
● A compelling description
● Captivating photos that portray your business's offerings
Remember, you have the flexibility to change everything you need in your hotel profile even after a full setup. However, any changes will only be visible on Google after your business has been verified.
2. Reveal your room rates on Google Hotels
The next important step after creating Business Profile is sharing your hotel room rates. After you do that, the platform will make free booking listings available next to your hotel info on Google. There are two ways to make this happen:
● Share prices through a Google connectivity partner
Working with Google partners means unlocking quick, seamless, and accurate rate sharing. Connectivity partners, such as HotelFriend PMS, act as the perfect bridge between your hotel and Google, facilitating the smooth transmission of your prices and availability. If you're already working with a Google-integrated partner, simply reach out to them and let them know about your plans.
● Share your rates manually
You can also share your rates manually through your Business Profile. Even without a connectivity partner, you can take charge and showcase your room rates online (if you have time for that).
But keep in mind that maintaining accurate and up-to-date room rates is vital to stay listed in Google Hotel search results. The platform computes a score for each partner based on how often prices were accurate. If the score is too low, your account may even be suspended.
When potential guests find enticing rates on your Business Profile, they expect those prices to be reflective of the real offerings on your website. Whether you share rates through a Google connectivity partner or manually, make it a priority to keep your feed prices synchronized with your website.
How leveraging Google Hotel Ads can be beneficial?
The third (optional step) in getting visible on Google is to leverage Google Hotel Ads. With this tool, you have the power to market your hotel directly alongside popular online travel agencies (OTAs) when travelers search for accommodations on Google.
This opportunity to increase your hotel's visibility in the direct sales channel should not be overlooked. Attracting potential customers looking for hotels in your city at a fraction of the cost compared to OTA channels is a dream come true for any hotelier.
Unlike platforms like Booking, where you may be burdened with high booking commissions starting from 15%, Google Hotel Ads offers significantly lower commission rates. This allows you to compete head-to-head with OTAs while presenting your guests with the best rates available.
Not only does Google Hotel Ads boost direct bookings, but it also drives high-quality traffic to your website. Building a direct and more loyal relationship with your guests becomes effortless, enabling you to maintain connections long after their stay.
Why reviews and ratings are so important?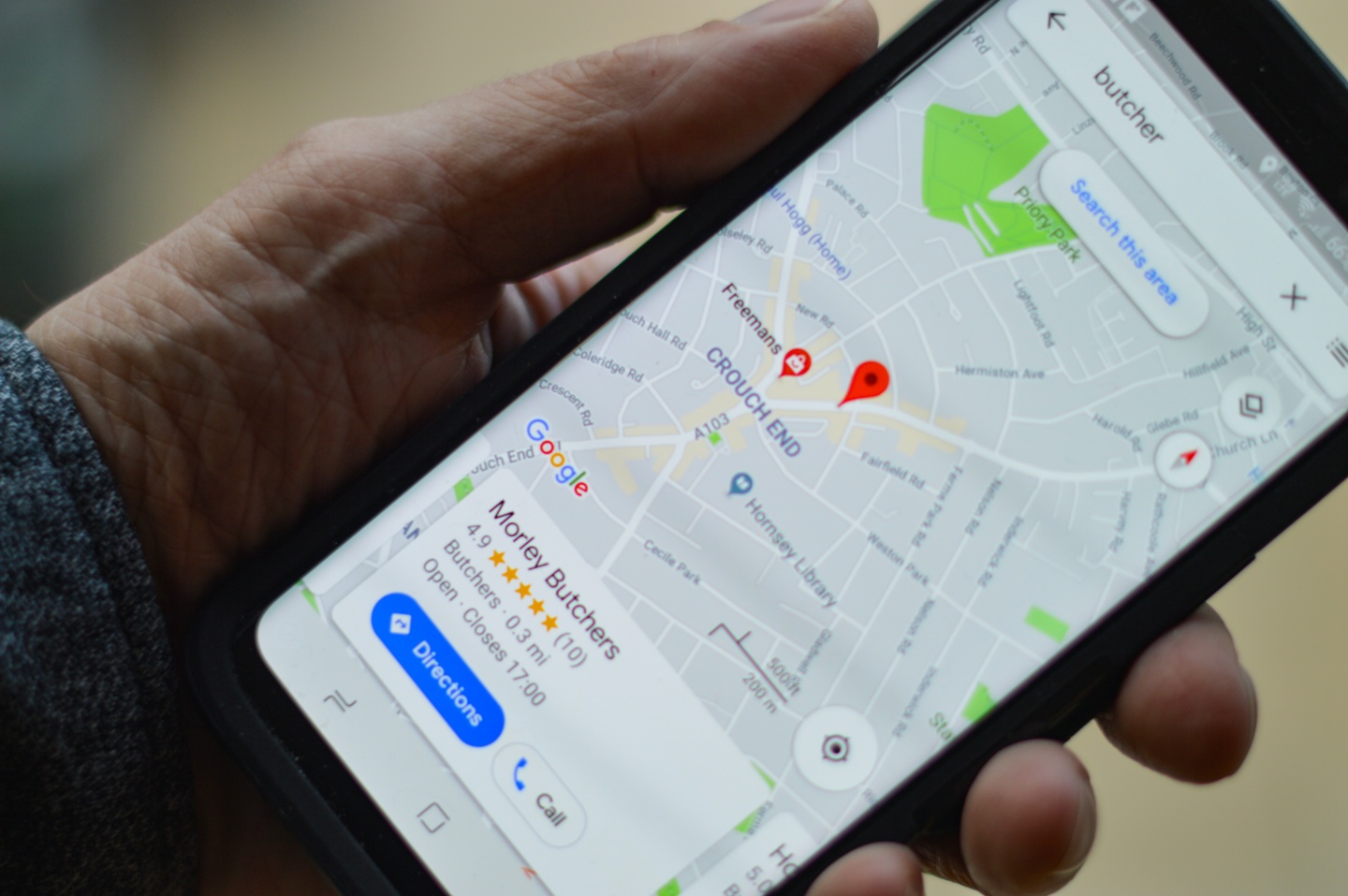 Reviews hold immense power in shaping booking decisions and Google Hotels encourages users to share their opinion. Travelers can find reviews both on Hotel Finder and Google Maps. Positive reviews act as solid testimonials, reassuring guests that your hotel delivers on its promises. On the other hand, negative reviews offer opportunities for improvement and demonstrate your willingness to address concerns.
Be sure to respond promptly to negative reviews, showcasing your commitment to exceptional service. But don't stop there – engage with all reviews that you receive. Demonstrating attentiveness to customer feedback paints you as an active and caring business owner. This helps Google algorithms to recognize you as a relevant and transparent business that is worth promoting.
To further elevate your hotel's appeal, add up-to-date and high-quality photos of your business and its amenities. While customer-contributed photos are valuable, incorporating your own professional images ensures your hotel's unique features take center stage on the listing.
How Google Hotels platform ranks businesses?
First and foremost, it's essential to note that hotels cannot pay Google to appear in hotel search results, nor can they influence their ranking through monetary means. Google's priority is to provide users with the most relevant and helpful information possible, ensuring an unbiased selection of hotels.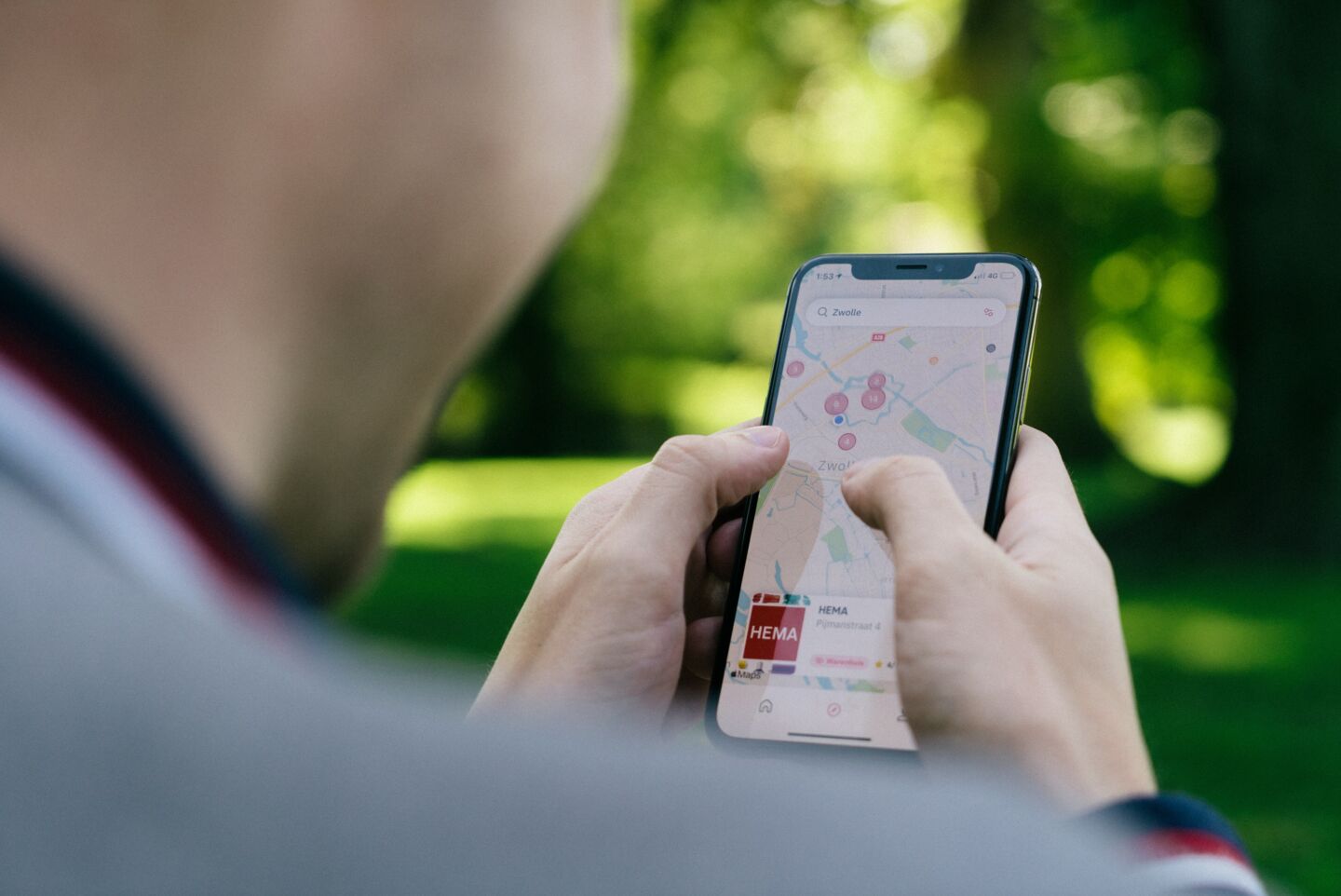 The default sorting method is "relevance" – Google considers a plethora of factors to determine which hotels are most relevant to your search. Location, price, and user ratings and reviews are some of the crucial elements taken into account.
Another important thing is the personalization aspect: Google tailors search results based on one's browsing activity and recent searches on the platform. If you're logged in to your Google Account, personalization may also be influenced by your previous bookings. Have you ever noticed messages like "You searched for this hotel recently"? That's a glimpse of the personalization at play.
Now, you might come across one or more paid ads at the top of your search results, marked with an "Ad" badge and the advertiser's name. The ads are determined through an auction process where Google considers both bids and the quality of the ad. However, they have no impact on the organic search results. The good news is, Google's commitment to unbiased results remains unwavering.
When it comes to ranking hotels, Google aims to provide a seamless and user-focused experience. It's all about delivering relevant options and trustworthy information to help guests find the perfect place to stay. Thus, the best way to get on top of the page is to commit to this rule.
What SEO strategies can you use to boost online performance?
Optimizing your hotel's content can significantly increase its chances of being seen. With Google Hotels playing a pivotal role in hotel discovery and bookings, finding an effective approach is your key to success.
Here are the tried-and-tested SEO tricks that can catapult your hotel's online performance, not only on Google Hotels but across the entire online realm:
● Find keywords that work
Conduct keyword research to unveil the terms and phrases travelers use when searching for hotels in your area. Then, weave these keywords into your website's content, titles, and meta tags to enhance your search visibility. By aligning your content with what travelers are seeking, you send a clear signal to search engines that your hotel is relevant to their quest.
● Build credibility link by link
Just like a strong foundation supports a grand structure, high-quality backlinks fortify your hotel's online presence. Collaborate with reputable sources such as local businesses, tourism authorities, and travel bloggers to foster valuable links to your hotel's website. These links serve as digital endorsements, signaling to search engines that your hotel is a trusted authority in the hospitality realm.
● Create engaging content
When it comes to SEO, content is king. Here, crafting compelling and informative content that captivates your target audience is essential. Showcase the unique allure of your hotel, tell everything you can about local attractions, and entice prospects with engaging blog posts that leave a lasting impression.
● Boost user reviews
Encourage your guests to leave reviews on your Google My Business listing and respond to them promptly. Active engagement not only highlights your commitment to excellent guest experiences but also demonstrates a high level of customer service.
● Make your website mobile-friendly
A significant portion of travel research and bookings are conducted on mobile devices. To propel users to booking, ensure your hotel's website is mobile-friendly and seamlessly responsive across various devices. A mobile-friendly website not only enhances the user experience but also earns preference in search rankings.
Showcasing your rates on Google Hotels with HotelFriend
In the fast-paced world of hospitality and technology, time is precious, and efficiency is key. That's why HotelFriend has your back when it comes to connecting your hotel rates to Google Hotels seamlessly and eliminating manual work.
As a Google partner, we aim to simplify this journey for hoteliers like you. If you're using our system, getting your hotel rates on Google is a breeze. Just send an integration request to our dedicated support agents, and we'll handle the rest.
Let's break down the steps to connect HotelFriend IBE (Internet Booking Engine) to Google search in greater detail:
1. Start by using HotelFriend PMS, the heart of your hotel operations. Our system syncs room availability across multiple channels, including Booking.com, and of course, our very own HotelFriend booking engine on your website. Everything is centralized for your convenience!
2. At your request, our HotelFriend booking module connects to Google search. With a wave of a digital wand, all your room availability, tariffs, and booking conditions are automatically integrated into the Google search engine.
3. HotelFriend's management system swiftly captures the reservation and updates the availability of rooms across all booking systems. Forget about overbooking nightmares and embrace the tranquility of organized operations.
With your hotel's direct booking link displayed to travelers on Google Search and Maps, you're inviting them to book directly with your property. You'll have full control over the guest experience on your site, allowing you to create personalized moments and nurture meaningful guest relationships.
Conclusion
Google Hotels, with its user-friendly interface, empowers travelers to find and book accommodations without having to rely on third-party websites. That's why listing your hotel on Google Hotels unlocks a world of opportunities to showcase your property and connect with potential guests directly.
HotelFriend's seamless integration with Google Hotels can help you display your room rates and availability online with no effort on your part. Reveal your best prices and entice potential guests with irresistible offers – that's how to pave the way for commission-free bookings.
Author: