Grow sales by increasing guest satisfaction
Property Management Software
All-in-One Property Management System (PMS) designed to automate and optimize your business operations.
Hotel Software with 20+ built-in modules and integrations
Channel Manager to get online sales from all over the Internet
Booking Engine for 0% commission direct bookings & upsell
Mobile Concierge App to free up your staff with automated guests' self-service assistant
Get 30-day free trial Book a demo
Digitize your property with reliable software provided by a certified German provider!
Aimed at improving guest
in-hotel experience
Satisfied customers drive revenue. So let your guests book, check-in, extend their stay, order, pay, or communicate directly with staff via one app. Contactless, with their own smartphones. Make guest's stay a memorable one that results in retention, 5-star reviews and recommendations.
We offer a complete solution for hotel management paired with an Order Management System and a groundbreaking Concierge App to secure the highest level of customer satisfaction.
Proven software for all hospitality facilities
A comprehensive, preconfigured, and ready for immediate use cloud-based PMS to seamlessly manage all types of properties.
Scalable system provided by a single developer to support hoteliers in their day-to-day processes. Just select the package you'd like to go with and get the most out of its strengths.
Small & Medium Hotel
Large Hotel & Chain
Boutique Hotel
B & B, Apartment
Bar & Restaurant
That's how it works
Hotel Management Software for hotel automation with a user-friendly interface and comprehensive functionality which guarantees a quick and efficient guest experience:
A proper all-in-one platform built on years of expertise
Build your hotel's solid foundation thanks to our expertise and profound knowledge of the hospitality sector.
Eliminate the uncertainty of tough times to achieve your goals and reach new heights.
20+ essential features and integrated interfaces
Property Management System
From managing your reservations, rooms, and departments anytime, anywhere to keeping accounting and reports in accordance with legal requirements, your entire 360° ecosystem of hospitality.
Front Desk

- reservation plan in drag-n-drop calendar

Guest & Company Management

with comprehensive profile cards

Communications Automation

for correspondence & email management

Housekeeping

with a complete overview of room statuses and priorities

Reports

to evaluate the performance and track progress

GoBD-compliant, stress-free Accounting

with clear and consistent financial data
Multi-Property Management
Manage multiple properties in 1 interface without sacrificing the quality of work. Be always aware of everything going on as all objects are in one system, with an unlimited number of rates and room categories.
Order Management
Process orders, payments, and delivery of services. Offer guests a digital menu, provide them with access to all on-site facilities from restaurants to spa, get payments online, and boost your income with upsells.
Task Management
Centralize control of multiple tasks, automate repetitive and day-to-day routines. Optimize the management process by assigning new tasks, managing to-do lists, distributing tasks among your staff, tracking issues, and sending reminders to save your time.
Maintenance module
Make sure that all important operations including plumbing, housekeeping, HVAC, and electrical infrastructure are taken care of. Get your maintenance crew to work in sync and respond promptly with chats, digital checklists, and notifications.
Staff Management
Get access to all the information, including staff activity and contact details, find any employee using filtering by name, email, user permission, last login, and date of creation. Add employees, distribute and schedule tasks, as well as notify the staff about any changes.
Group & Corporate bookings
Increase the visibility of your property and promote it among corporate travelers and bookers, combine rooms with the best possible rates and add special offers and deals.
Business Intelligence
Analyze data visualizations and know in-depth your hotel's KPIs and sales. Make forecasts through key performance indicators, exact numbers and their fluctuations, correct analysis, and comparison.
Finances & Payments
Process online payments, create invoices, and make refunds. Protect the personal info of your clients with SSL encryption. Prepare consistent financial reports.
up to 200 sources available
Integrated Channel Manager
Manage online sales channels effectively and simultaneously, in real time. Avoid overbookings and mismatched prices due to instant synchronization with no delays.
Booking, HRS and Expedia

- any 3 channels of your choice are included in the package

Flexible pricing models

with seasonal prices

Virtual Room Rates

for smart revenue management

Cancellation policy & booking restrictions

for all distribution channels
Single interface for all OTAs
Forget about never-ending manual updates of inventory and speed up the sale of your rooms. Handle all of your online listings from one place.
Real-time quota synchronization
Live quota synchronization ensures that the right number of rooms available for booking is displayed across all connected booking platforms.
GDPR compliance ensured
We comply with the GDPR standards and keep up with the new changes in the field of data security. Any risk of data leakage is excluded.
Stable 2-way XML connectivity
A reliable two-way XML connection guarantees correct updates on all OTAs when you make any adjustments to prices, restrictions, and room details.
0% commission from sales
Direct Booking Tools & Services
Encourage your guests to book directly, and prioritize extra selling during the reservation process. Get your own site optimized for all mobile devices and easily customized up to your requirements.
Portfolio

to showcase your property or region

Direct room booking

via your own website

Arrangement (deal) and Voucher Management

for exclusive offers

Services upsell

to maximize profits

Guest check-in

via App or online registration form
Ready-to-use hotel website
Benefit from an intuitive hotel website with a built-in booking engine and promote deals, packages, and activities for more revenue.
Marketplace listing
Get listed at hotefriend.com for free to increase the chance of getting direct reservation with yet another distribution channel.
Shopping cart
Upsell effectively by letting customers add any service they want to the shopping cart right at the stage of booking.
Common payment methods
Grant your guests flexibility in terms of payment options, whether it's online payment, bank transfer, or payment on the spot, and ensure the security of all transactions.
Digital Marketing
Boost the popularity of the city or region where your hotel is located through content about local attractions, activities, dishes, and other highlights of the area.
Automated and configurable emails
Boost your email campaigns with easily customized automated emails that incentivize your customers to book, check-in, or upgrade their stay.
Fully contactless personalized experiences
Mobile Guest App
for revenue acceleration
From check-in and -out, service or food ordering to contactless room access, instant payments, and direct chat with the staff. Make all hotel's operations touch-free to serve your guests safely and effectively.
Guestbook - digital guest directory

with worthwhile information on region and excursion destinations

Automated Self Check-In and out

to reduce person-to-person interactions

Contactless service ordering

to sell not only accommodation but extras

Contact-free Room Access

to unlock the room keyless with a smartphone

Payments and Invoices

to charge customers and generate bills
White-label app
Get your own branded app with the look and feel of your brand and all the features you need to provide guests with a contactless self-service experience.
Digital menu
Offer your guests a convenient and eco-friendly digital menu. Activate products, services, and activities with descriptions & images from the library, available in 12 languages, as well as 10 Cuisines Library.
Mobile POS
Process all payments in the cloud. Eliminate cash and POS gadgets as your guests pay for any hotel and restaurant services from their mobile devices.
Guest Communications with automated email templates
Leverage direct guest chats and communicate via direct messages. Handle any request, connect customers to your staff for live support, as well as automate notifications such as booking or order confirmation emails.
Need multifunctional HMS with a number of revenue-generating tools?
Start a free trial and enjoy all the benefits of the top-notch HMS
provided with professional support
Try free
Customer Relationship Management (CRM)
Keep track of your guests and make use of all the key information, such as personal preferences of regular clients, information on allergies, dietary restrictions, and notes for housekeeping. Provide the finest experience by personalizing your guest's stay.
Guest & Company Management
Keep track of your guests and save all the necessary information, including personal and passport data, contacts, social media profiles and more.
Booking Offers
Process reservation requests and create booking offers within minutes. Interact with people who want to book your rooms in a more convenient and faster way.
Vouchers
Make your hotel stays more attractive with travel vouchers that can be redeemed at any time. Discounts sell! It is also a great gift idea.
Packages & Arrangements
Combine hotel rooms with services into travel packages and special offers to increase occupancy and ancillary sales.
Front Desk - a smart calendar
for accommodation planning
Create, edit or move reservations at ease. Get a complete overview of your hotel's occupancy and quickly check room availability. Keep an eye on arriving and leaving guests, early check-in, and late checkout requests, аs well as any changes in the room or booking statuses in a clearly laid-out calendar.
Mouseover

to see all the room or reservation details

Drag-and-drop

to change room number or type, extend or reduce guest stay

Individual and group reservations

with the ability to add guests to the existing booking

Smart search

by booking #, guest or status, and customizable filters to find what you need in seconds

Reservation requests and booking offers

by email to respond quickly to guests requests and not to lose potential customers

Payments, refunds, invoices

, the ability to send a link to pay for booking online, and assign a guest as a Paymaster to move the billing items - all operations right at your fingertips
Learn More
Room Management
Set up all the room types available for booking at your property, and highlight the distinguishing features of each unit.
Specify all the information about the room, including its size, amenities, maximum occupancy, and the number of beds. Manage your hotel capacity, add images and descriptions of main advantages related to each category, be it a standard single room or an executive suite.
Learn More
Become your guest's favorite hotel
Our next-generation Property Management Software is complex, so you have everything you really need in one place
Book a demo
Rate Management
Adjust your hotel's pricing plans, cancellation policies, or sales restrictions in a centralized system. Change room rates according to room categories, meal plans, weekdays, sources of booking, and types of guests.
Create any number of room rates or tariffs and adjust conditions as you see fit. Stay in full control of prices by setting special hotel rates for children of different ages, applying markups and discounts with virtual rates, or taking advantage of seasonal pricing. Set rate restrictions concerning rates, holidays, minimum length of stay, or maximum quantity of adults and children.
Learn More
Outlet Management (wellness, restaurant, etc.)
Establish a flawless functioning of your hotel departments from restaurant to spa, and provide in-time service delivery. Have a good grip on your employees' performance and organize daily hotel operations with zero micromanagement.
Whether your guests want to book a spa treatment or order breakfast delivery, they can do it online via their smartphones. After an order is placed, the notification will instantly inform your hotel team, enabling prompt service processing. This will help them to stay in the know of current tasks and duties while working according to established shift plan.
Learn More
Service Management
Promote your hotel services via a dedicated app, digitizing customer journey with an e-menu, instant messaging, and service ordering. Confirm orders, reject them, or mark as completed. Free your team from answering phone calls – now they can focus solely on impeccable order completion.
Create a digital menu by adding services from our library, generating deals, and customizing them with pictures and catchy descriptions. After your guests download an app, they will be able to order and pay for anything they want via their own mobile phones.
Learn More
Automated self-service operations
Automate processes to free up your staff from repetitive tasks and perform more valuable ones, as well as provide your guests with sought-after and always-available self-service options.
Guests' self check-in

for convenient registration at any time they need

Contactless room entry

to minimize face-to-face engagement

Self-service options

when guests make changes to their stay, order services online, pay and check out via their phones

Guests' docs and invoices

generated automatically
Learn More
Digital Orders
Let your guests book food or any room services via their phones, pay online, and download an invoice. Offer access to all hotel facilities like restaurants, fitness centers, or spa and increase sales with upsells.
Digital Menu

with images and multilingual descriptions

Order details

: quantity, date, time, and place of delivery, as well as push notifications about any changes

Instant payments

to offer customers a faster and contactless way to pay

Online chat

to stay in touch in case of need
Learn More
Contactless Room Access
Enable guests to skip the Front Desk and access the room keyless using their mobile phones.
Automated and contactless entry

to stand the test of time and reduce social contacts

Maintained security

with encrypted data transmissions

Eco-friendly option

with no plastic and no worries about replacing door components when keys are lost
Learn More
Point of Sale
Manage your hotel and restaurant cash flow with the POS system and turn it into another opportunity to reach customers and increase profit. Provide your guests with a wide range of extra services like booking a room directly from the cash register, transferring all bills from it, and processing reports.
Cloud infrastructure

to import transactions from POS at any time and anywhere you need

New revenue streams

as a cash register allows customers to place orders

Reduced contact points

as guests view the menu, order, and pay through their own smartphones

Organized invoices and reports

as all invoices are transferred from the cash register

Gastronovi integration

to import all orders and transactions from all your points of sale
Learn More
Payments, Cash Books, and fiskaly cloud TSS
Allow guests to pay for all hotel services without registration from any mobile device with a QR code. Accept both cash and online payments from customers the right way, manage, and process them via a cloud-based Point of Sale system. Collect data about all payments by making entries and attaching receipts with Cash Book.
Payment activities management

, export data that is readily available to the auditors

Cash receipts and transaction recording

, an overview of your opening and closing balance to track your income and expenses

A cloud TSS

that doesn't require hardware installations

Compliance with German law

to stay on track with changing regulations

Fast scaling and certificate life

as our fiskaly TSS integration to be certified until 2029
Learn More
Reports
Must-have data summaries to see what's going on in your hotel, starting from resources (incl. financial) and personnel planning to data analysis, profit, and cost optimization.
Here are hoteliers' essential reports for successful marketing management and sales growth:
Management
Development/management report

to get a clue on what's going on in your property and how well it is performing

Financial report

by sales channels to determine which distribution channel has brought more revenue and make plans for the future

End-of-day report

to balance and close hotel's records, reconcile guest folios and their transactions for one working day
Resources planning
Check-in and checkout report

to track changes in hotel occupancy

Housekeeping list

to see housekeeping and reservation statuses of rooms, cleaning priorities, notes and comments regarding definite rooms

Meals list

to monitor dishes and beverages your guests have ordered with notes column (delivered or not, and why)

Tourism statistics

to determine and present the ratio of available rooms and beds to actual hotel occupancy, arrivals, overnight stays, departures

GoBD report

to avoid legal problems and meet the requirements
Learn More
What you get with the HotelFriend All-in-One Solution
Own booking button to get more direct online bookings with 0% commission
+ Save on OTAs: they charge between 15% and 30% fee per booking
+ Eliminate the hotel's brand dilution as OTAs bid on hotels' name in the Google SEO environment.
Own website with a booking button for direct bookings via your own online presence. Market your hotel business and avoid paying OTAs commission.
Online sales from all over the Internet
200+ OTAs in one system, including Booking.com, Airbnb, HRS Das - Hotelportal, Expedia, and more.
Sales channels (OTAs) are controlled automatically by the integrated channel manager - overbooking and errors are eliminated.
Cloud-based hotel software
+ Manage your hotel on the go with 24*7 access
+ No expensive software updates and license fees
+ Real-time monitoring
+ Increased security and productivity
Entrepreneurs and employees can work decentralized and remotely from their own devices.
Service orders via the app
+ Increase your hotel's profit
+ Make it easier to know and order your services
+ Earn even more with deals promotion
Let your guests order meals, drinks, or services and paid contactless by using their own mobile devices - all from a single source!
One provider, one contact, one product
+ Servers in Germany
+ All in-house: no paid APIs and updates
+ Cross-platform compatibility
German product with German support, professional, and always available.
Constantly developing software
+ 10+ product updates and releases annualy since 2017
+ All updates are always free
+ Software is adapted to new industry realities
We covered everything you need to maximize the smooth experience of using HotelFriend.
Get a free trial
Tailored Customization
HotelFriend supports integration with other systems. Therefore, familiar tools do not need to be discarded, just added to the cloud PMS.
Work on any device
Our Property Management Software operates in a cloud and is compatible with absolutely any operating system and device. You only need internet access.
Sales Increase
The sales-focused PMS helps generate your income with services, specials and channel managers. With statistics on all income, you can increase your sales.
HotelFriend 2022 Product Development Roadmap
Q 1
Concierge Remote Reception
Fiscalisation & Accounting
Night Audit
Q 2
Marketing module
custom email campaigns
PUSH notifications
social media marketing
POS improvements
New Door Lock APIs
SALTO SVN
Dormakaba
Q 3
Stripe Auth, Capture & Terminal
Department permissions settings
Multi Cash Books
Apple App Clips
Check out the latest product updates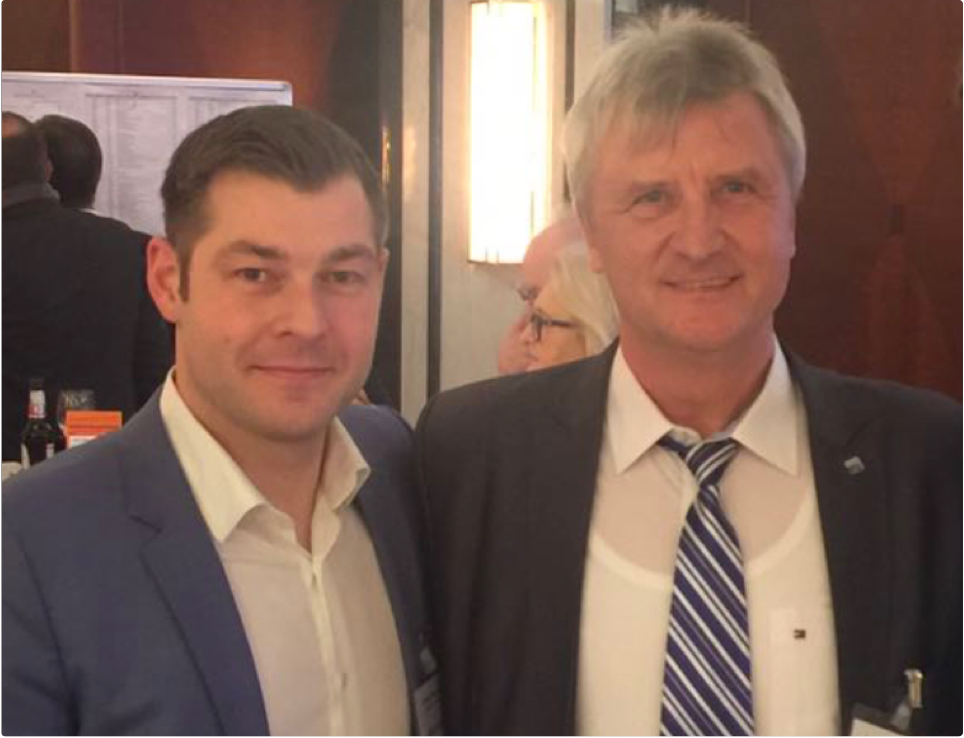 Denis Severyuk
CEO HotelFriend
Frank Doepelheuer
former DEHOGA President
Hoteliers Expertise
"The market has been waiting for this product for a long time!" — Frank Doepelheuer
"As a former DEHOGA President and Honorary President of DEHOGA, I am primarily a consultant and member of the supervisory board of this great and innovative company. By providing administration software for hotels, an integrated channel manager for the sale of the rooms on the common internet platforms (Booking, HRS, Expedia) and its own booking engine for hotels own website - HotelFriend lays the basics for essential hotel operations from a single source: room sales, prices & availability, accounting and invoicing."
Frank Doepelheuer
Success Stories
Show more customers
HotelFriend AG
HotelFriend is a global IT company and provider of business software with offices across Europe.
The company specializes in R & D in the travel and hospitality sectors, cloud computing, e-commerce, CRM, ERP, and the development of mobile and desktop apps.
450.000+
development hours
Fair Pricing
F.A.Q.
Do you provide support?
Yes. If you have any questions or problems, you can always contact our support team via live chat or email at
support@hotelfriend.com
. Our employees will be happy to help you. Basic support is included in any package. Applications are processed within 24 hours on weekdays. To get weekend support, you can purchase a 24/7 support package.
Do you provide training?
Yes. To sign up for training, you need to follow the
link
and select the most convenient training time in the calendar.
How do I switch from my old system to HotelFriend?
You can export data from the current system and import it into the system, configure the necessary settings with the help of HotelFrind employees.
Is a channel manager already integrated with your PMS? If not, are there other companies you are cooperating with in this regard?
HotelFriend channel manager is integrated within the PMS, so no 3rd parties are needed in this case. This reduces costs and facilitates the information exchange which is direct within our system.
Can I use the same tariff plan for several channels?
Yes, you can. When editing the Room Rate in the Source field, pull up the sources where you need to place this tariff plan. In case you need to display the tariff plan on any OTA system, you should select Channel Manager.
What about HotelFriend's compliance with Germany's GoBD regulation?
Yes. There are many inexpensive products on the market that promise their customers to simplify hotel and restaurant management. When choosing the right system among all these options, you should make sure that it is the principles for electronic accounting (GoBD) compliant. Here is how to do it.
Does HotelFriend integrate with other systems?
Yes, there are a number of systems with which HotelFriend supports integration. Also, HotelFriend staff helps to integrate and configure everything correctly. You just need to provide the necessary information.
How do I synchronize my OTA systems with HotelFriend?
If your tariff plan includes the Channel Manager module, contact your account manager or write to Support. HotelFriend staff will help you synchronize and, prior to it, check if your account is prepared for the synchronization process.
With a PMS and Channel Manager, process automation is critical to provide the guest with great experiences on the one hand and to ensure that no rework is required for us on the other. If possible, everything should run autonomously when the only manual intervention includes the reporting and the possible strategic adjustments, e.g. the prices. Is this possible with your system or are there areas where an employee needs to become active?
HotelFriend automates most hotel processes. Of course, there are a few actions that have to be taken manually but generally the system is fully automated. For example, you may introduce the prices once and then the prices will be sent automatically to the channel manager, as well as e to sour channels.
On the other hand, if you make a manual booking, you will obviously be responsible to introduce that information.
How can I accept payments and keep information in the system? Can I specify a deferred payment?
You can connect the Stripe payment system, as HotelFriend provides integration with it. Once you have connected the payment system, you can enter the guest's credit card information into the reservation card. Sure, by observing all security and confidentiality conditions, these cards will be tokenized. Besides, when receiving payment from a guest through the Stripe system, the information in the reservation card will be displayed automatically. You can also connect a POS terminal and add payments to the system as soon as you accept payment by credit card. If you accept payment in cash, you should add a payment to the system using the Add Payment function.
I am trying to add rooms, but the system notifies that the limit has been reached. What should I do?
This means that you have exceeded the limit of rooms indicated in the chosen product and tariff plan. Please
contact Support
, they will check the information and, upon your request, increase the limit of rooms.
How can I create a reservation for a company? Is it possible to automatically import the reservation list into the system?
To create a reservation for a company, you should enter the company data in the Guests module in the Company tab. Once you have saved the company data, you should move on to the booking method convenient for you. In the guest type, drag and drop the Company Guest and the company from the drop-down list. The reservation creation process is similar.
Do I need to set up a separate account for Booking Button?
No, you just need to select the sections that you want to place on your site and the color palette of the buttons that will suit the site style of the accommodation. After you copy the code generated by the system and install it on your website, the information will be transferred to the website from the HotelFriend system. The Booking Engine module provides step-by-step instructions.
Does HotelFriend provide limited system access based on employee position?
Yes, Hotelfriend provides the ability to create limited access for employees. For example, you like the Housekeeping module, but you do not want to provide full access to the system to your housekeepers. The accommodation administrator can create access for employees of the housekeeper positions. In this case, housekeepers will have access only to the housekeeping Maintenance module. Similarly, other departments can create limited access for employees.
HotelFriend Features
Hotel Management
Front-Desk
Department Management
Employee Management
Room Management
Hotel Dashboard
Housekeeping
Maintenance Management
Mobile Hotel Live Chat
Operations Outsourcing
Task Management
Finance & Payment
Accounting and Document
Payment Management
Reporting System
Booking Balance
Digital Cash Book
Revenue Management
Room Rates
Service Management
Guest Relations
Guest Management
Booking Request, Offer
Self Check-In
Guest Communications
Communication Automation
Digital Marketing
Hotel Website Development
Destination Management
Deal, Package Composer
Ready to get started?
Start free Book a demo