Dec 23, 2021 10:09 AM
Dear customers, partners, and colleagues,
On behalf of the HotelFriend team, I'd like to thank you all for a great year. A year that was productive, collaborative, impactful, and full of new beginnings, challenges, and achievements.
As we work to navigate the change ahead, the HotelFriend team is committed to reacting fast and responding to any challenge effectively. At the beginning of 2021, we have planned a lot of new features to ensure you, our customers, have the best technology, support, and expertise available for safe, legally compliant, and streamlined hotel management.
Every year, empowering our customers and partners has always been our goal and inspiration. So now, it's time to take a step back and reflect on 2021.
Last year, we outlined HotelFriend 2021 Product Development Roadmap. And I'm proud that we have accomplished everything that was planned.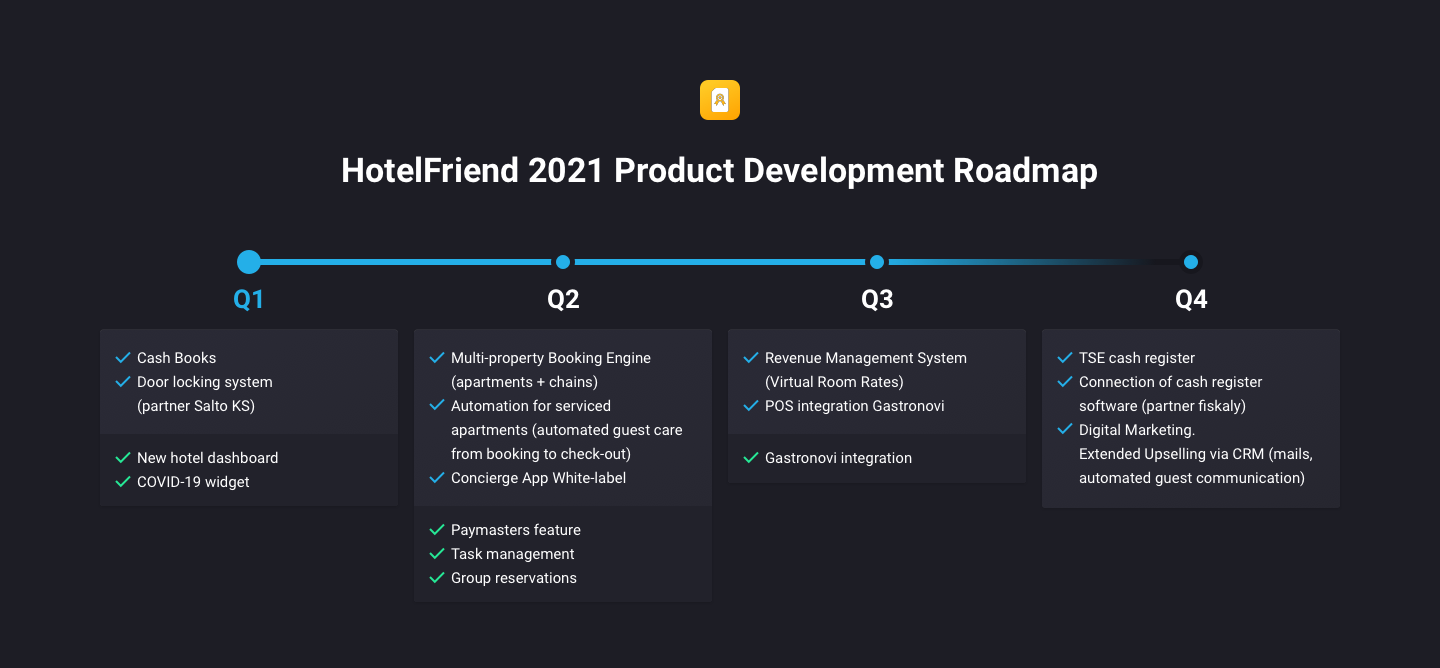 All product updates from the past year
And even more than that. Here is a look at some of our 2021 extras
✅ New hotel dashboard to provide you with complete control over all processes, from sales, profit figures, distribution channels to housekeeping, room, and guest management.
✅ COVID-19 widget for German hoteliers to help you instill confidence in your customers and attract more guests by showing that your place is safe to visit.
✅ Task management to oversee all services, housekeeping, and maintenance requests, as well as distribute tasks among staff, letting everyone work on equal footing.
✅ Paymasters feature to help you gather invoices and bookings from multiple customers in one invoice.
✅ Group reservations for managing group bookings as easily as possible.
✅ SALTO KS integration to provide your guests with a keyless door entry solution.
✅ Gastronovi integration to add new revenue streams as your guests can not only make contactless payments but also book a room and place orders via a cash register.
With lots of new cool features and solutions, we've also worked hard on redesigning and improving to expand the scope of the existing tools and enhance functionality.
All our products, solutions, and new integration features embody our vision for a future where processes are more flexible, experiences are safe and rewarding, and contact-free, while human connections get even stronger. And we're excited to bring this vision to life together with you.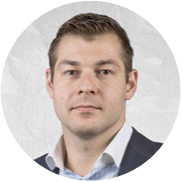 Warmest regards,
Denis Severyuk
Chief Executive Officer
May this magic holiday season fill your homes with joy and peace. Take care of yourselves and stay safe. Thank you for being with us.

Happy holidays and a great start to 2022!