Mar 11, 2019 12:42 PM
ITB Berlin 2019 has passed, and now we at HotelFriend are ready to share our story about The World's Leading Travel Trade Show.
Day 1
As soon as the ITB opened its doors to the visitors on March 6, we realized that our solution is of great interest to the market. One of the main concerns for hoteliers is the lack of unified software to cover all aspects of operations that eliminates the need for using up to 20 programs simultaneously.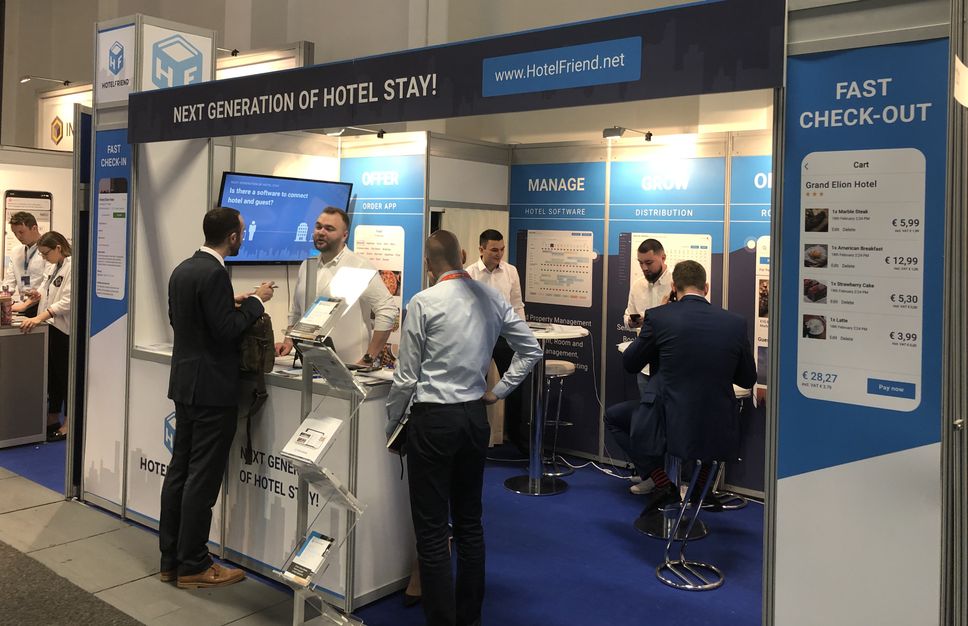 We were located in the eTravel section, Hall 7.1c, 122 booth. It was great to observe the fast pace of the development of travel technology and to exchange experience with our colleagues.
Thanks to the cohesion of our team, we managed to achieve significant results in terms of prospects and potential partners on the very first day of the exhibition.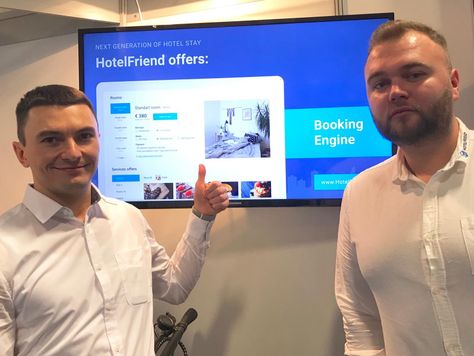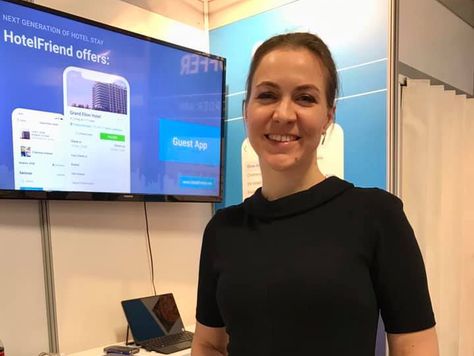 Day 2
It's 10 am, and our Business Development Manager Olga is ready for the HotelFriend Demo presentation. We bring the innovation by connecting all hotel software – Cloud PMS, Booking Engine, Channel Manager and many others – directly with a guest via Mobile App.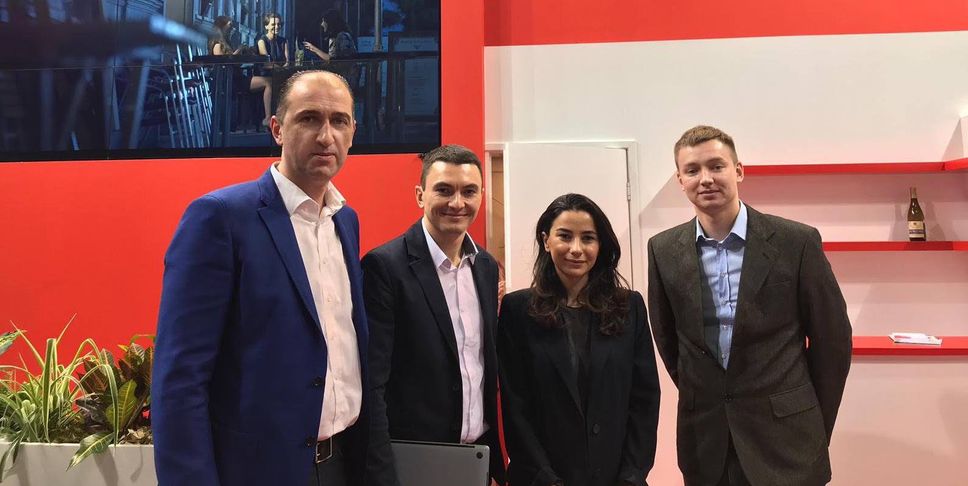 We were excited to meet travel professionals from all over the world. Networking is an integral part of the events like ITB Berlin since it often results in a synergy that reinforces the interaction effect.
Special thanks to Mariam Kvrivishvili and GNTA for the fascinating discussion of hospitality development in Georgia. HotelFriend is eager to help hotels in Georgia to offer their guests a new level of stay experience with high-end travel technology.
Day 3
Roman Romanchuk, Head of Business Development at HotelFriend, welcomes to watch this 1-minute demo of what we do.
Briefly, our hotel software offers old processes in a new way. Cloud PMS + Booking Engine + Channel Manager + Deal Marketplace. All these are now connected with hotel's guests via Mobile App. Next generation of hotel stay.
HotelFriend still enjoys a high degree of interest among the ITB visitors and exhibitors. The possibility to customize our solution for hotels of any size — an authentic hotel on a mountain in Switzerland or a chain of over 100 hotels in Dubai — generates additional demand.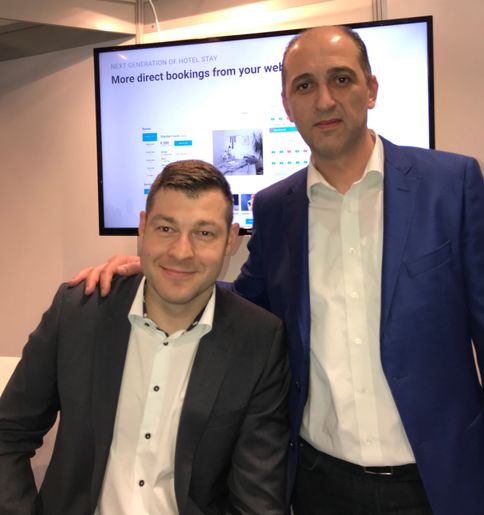 Day 4
Denis Severyuk, CEO at HotelFriend and Besarioni Kamarauli, Chairman of the Board, have conducted dozens of meetings and actively supported our team during the four days of the ITB Berlin.
As the ITB Berlin comes to an end/to a close, we at HotelFriend are grateful to so many people who expressed interest in our solution.
Your support is hard to overestimate. You give us the inspiration to work even harder and deliver the next generation of hotel stay with Cloud PMS, Booking Engine, Channel Manager, Deal Marketplace, and Mobile App.
Summary
After attending ITB Berlin 2019, we are even more convinced that HotelFriend is one of a kind solution for hotels. Delivering seamless guest experience without wasting time on the never-ending setup is the number one aim for a modern hotelier. This is just what we do at HotelFriend.
Public relations: Ralph Eichelberger