Apr 25, 2019 3:10 PM
PRESS RELEASE 05 | 2019
25/04/2019
Unfortunately, this offer is no longer relevant. You can find all the details on the HotelFriend pricing here.
In Germany alone are over 300 different providers of hotel software. In contrast, there are more than 44,000 tourist accommodations (as of 2018), which have to manage their accommodation, guests, reservations and bookings.
In addition, to the numerous software providers are also a high number of systems that can be connected. These are supposed to increase the revenue, but also generate additional costs. The majority of the software solutions are focusing on hotel chains and houses with a high number of rooms due to the great earning opportunities those offer.
However, the smaller accommodations and their requirements, as well as their very own capabilities are ignored. On the one hand, because these houses do not necessarily have the budget available or do not want to invest in software, on the other hand, is the support of many small hotels more time-consuming than of fewer big chains for the software providers.
Nevertheless, do these small hotels, in particular, need reliable hotel software that makes it easier for them to keep track of their rooms, guests, and revenue while increasing the sales of rooms and services. Especially in the area of service sales, many small houses underestimate their digitization potential and work with business cards and information brochures instead of earning money from every trip. The Berlin startup HotelFriend recognized this situation and came up with something. It has combined all the necessary software components for the operation of a hotel in one package that not only digitalizes the daily business but also improves the distribution of rooms by means of an integrated channel manager and commission-free booking engine for the own website.
"In order for smaller, independent hotels to reach their full potential, we offer our smallest package during the promotion period for €49 per month. Thus, we enable small hotels to digitize and manage their property more efficiently by providing them with a guest app and a deal manager to easily create real value for their guests. The booking button, which is also included, will allow customers to book everything commission-free from the hotel website. Of course, we support our hoteliers even further from mobile check-in to joint advertising campaigns. Everything from one source. "Explains Denis Severyuk, CEO of HotelFriend.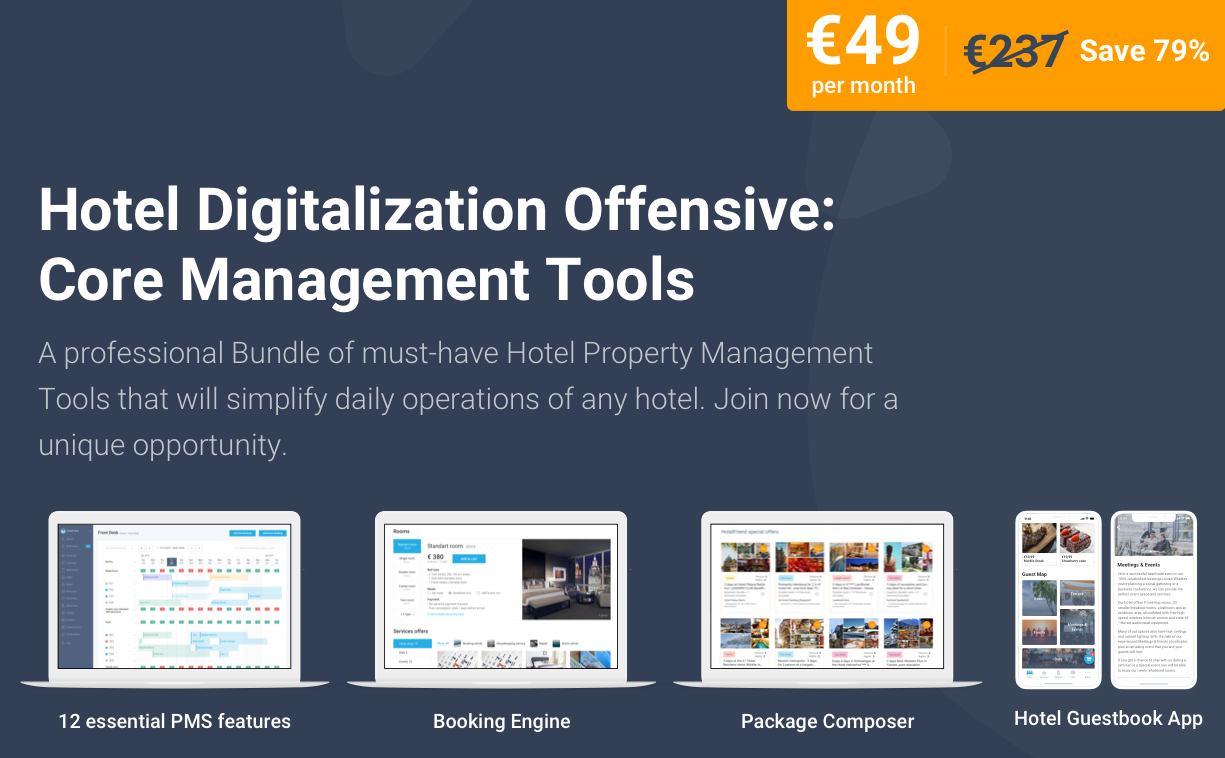 Deal Manager, Booking Button, and App are also included in the offer. Add-on packages include, for example, a concierge app for direct bookings and self-check-in, an integrated channel manager, or a management interface for several hotels and guesthouses ... extensions that can be easily switched on and off in seconds.
Best Regards,
Your HotelFriend press team
Public relations: Ralph Eichelberger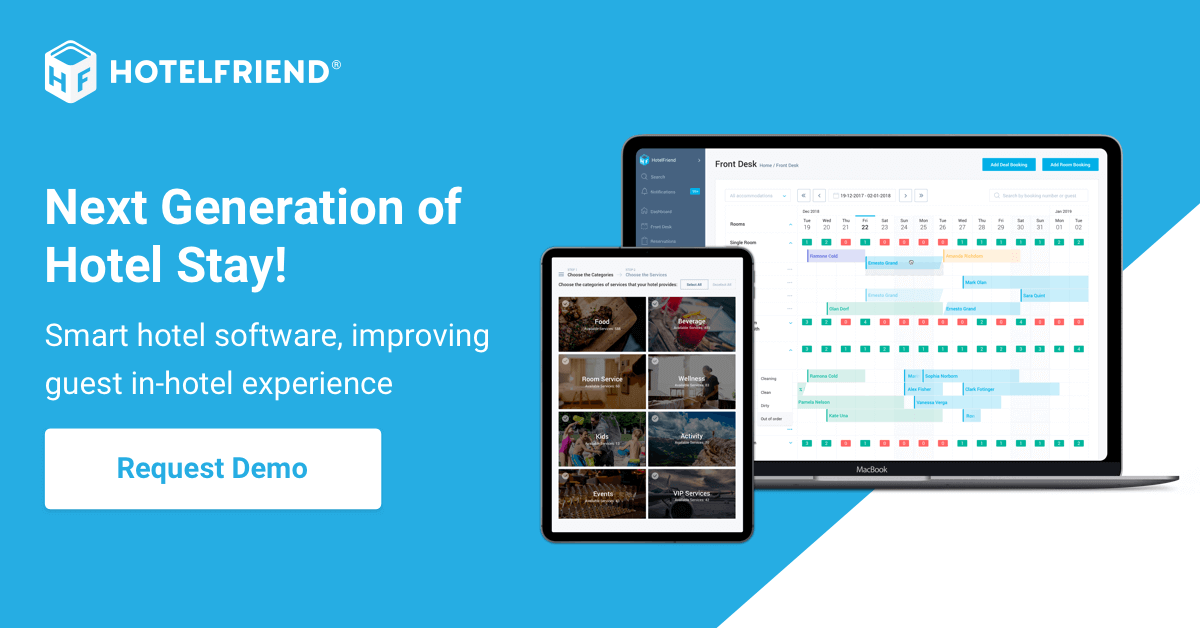 Unfortunately, this offer is no longer relevant. You can find all the details on the HotelFriend pricing.