Dec 16, 2021 12:50 PM
After two years of lockdowns, many hospitality businesses still lack the tools to effectively manage this crisis. Uncertainty and worries about the future remain as well as the fear that 50% of the top 20 hotel chains will be absorbed by one because of the financial constraint caused by the low demand (based on Sage journals' Tourism and Hospitality Research).
In the meantime, the desire to return and run the business during the pandemic resulted in a greater focus on innovations. Hotel software has become ubiquitous, replacing inefficient paper-based operations with automated hotel management as well as becoming the unique selling proposition (USP).
So what are these most in-demand products for hoteliers? We've compiled the list of the best features, drawing on our expertise, as well as annual analytics and our customers' requests.
The most demanded products of 2021
As of now, hospitality software entails a host of features aimed at streamlining reservations and employee management, front desk operations, and guest experience. What is even more important, the modern software allows hoteliers to create fully contactless guest experiences, add flexibility to the hotel's operations, improve cleanliness and hygiene within the properties.
Here at HotelFriend, we have made great headway in 2021 having real demand. We ensured compliance with all the new requirements and expectations for contact-free solutions that allowed us to attract new customers. In particular, mid-sized hotels have shown great interest in our Grow Suite Package as it offers all the necessary tools for strong performance.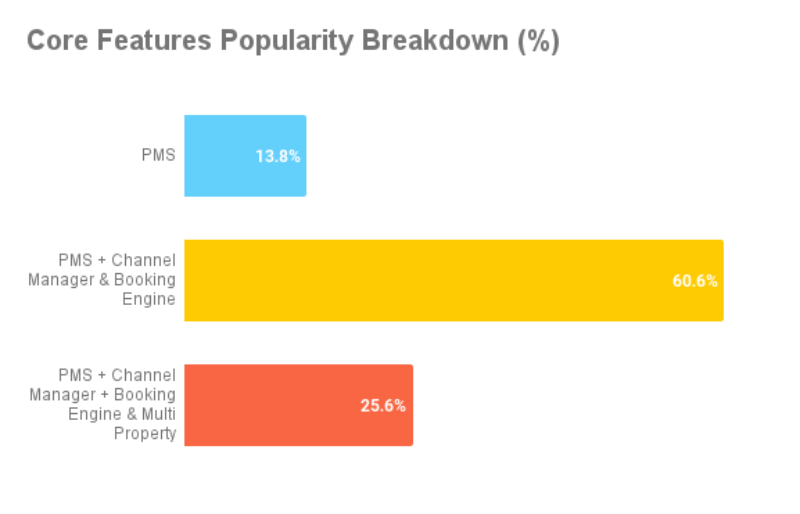 The most popular main products
Based on our own survey, more than 60% of hoteliers choose PMS that comes integrated with Channel Manager and Bookings Engine.
That is exactly why we compiled all the tools you want into our Grow Suite Package so that you receive everything at once. No more worries about compatibility issues and inconsistencies between products.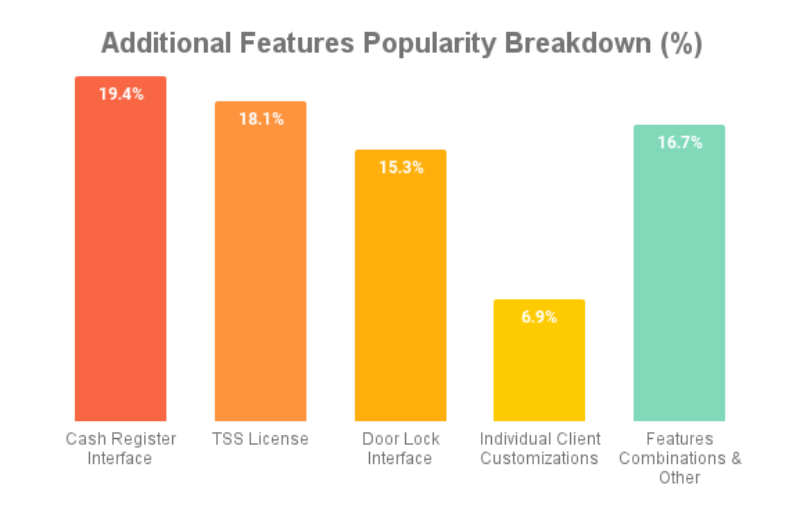 The most popular additional features
Packed with HotelFriend powerful tools that seamlessly integrate with each other, you eliminate the dependence on tens of different paid products needed for effective hotel management, which becomes a win-win opportunity for keeping business afloat.
To adjust to the new normal, there is a need to go beyond and implement other essential tools. These top-5 features hoteliers look for today include the following: cash register interface, TSS license, doorlock interface, custom development, and features combinations.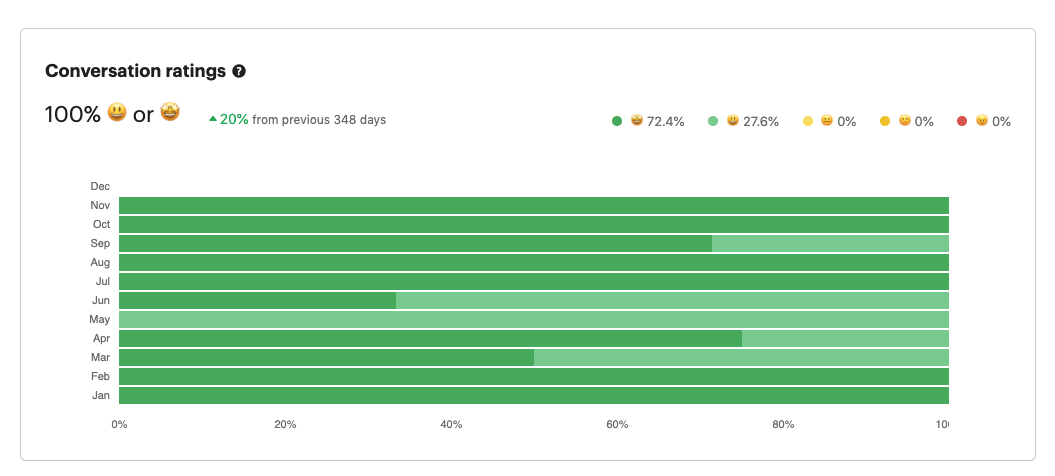 There is no question that the right tools are the way forward so is the right software provider to partner with.
With that said, we have built great relationships with our customers and are extremely pleased to receive a lot of positive feedback from them. Based on the HotelFriend performance report, our clients are 100% happy with both our services and products.
Finding the right tools in this new environment is a big key to flourishing during and beyond the pandemic. Let's take a look at these features in more detail below.
The top HotelFriend features that are revolutionizing how hotels operate in 2021
● Front desk
Traditionally, the front desk is the face of the hotel and the biggest contact area. All its activities are aimed at supporting guest transactions and services.
With the technological advancements and challenges of the new norm, the front desk has become fully automated, organizing the guest life cycle in the hotel in a new, digital, and contactless way. The tool allows users to manage and customize reservations with a comfortable search, smart filters, and a user-friendly interface.
With an automated Front Desk, the hotel staff can see the real picture of the hotel's occupancy, view all operations, including room type availability and rates in a clearly laid out calendar, change dates by drag-and-dropping reservations in the calendar, extend or reduce the guest stay, add individual or group booking, check-in, view housekeeping status, chat, learn all the room details, and more.
● Integrated Channel Manager
Channel manager is a valuable ally for distributing inventory to multiple sales channels, maintaining visibility, increasing chances of bookings, and providing a complete overview of sales channels' performance.
The reliable Channel Manager should seamlessly integrate with the hotel's PMS, allowing it to receive reservations from the most important OTAs like Booking.com, HRS, Expedia. It supports two-way data exchange to ensure that the information updates across all channels are correct.
As you know, real-time synchronization is a must, because even a short delay may lead to overbooking causing loads of troubles. But since our Channel Manager is integrated into HotelFriend HMS (together with Booking Engine) and they all interact with a single database, there are no time gaps between incoming reservations. Thus, the risks are reduced almost to zero.
● Booking Engine
The Booking Engine or button allows to sell rooms through the hotel's website at 0% commission and thus increase direct bookings. As of now, it is more than just a button for room reservations on the homepage. With HotelFriend Booking Engine, hoteliers can sell not only accommodation but also services, promote deals, centralize all hotel offers within one place, and accept payments. Thanks to it, guests can organize their whole trip without even talking to someone.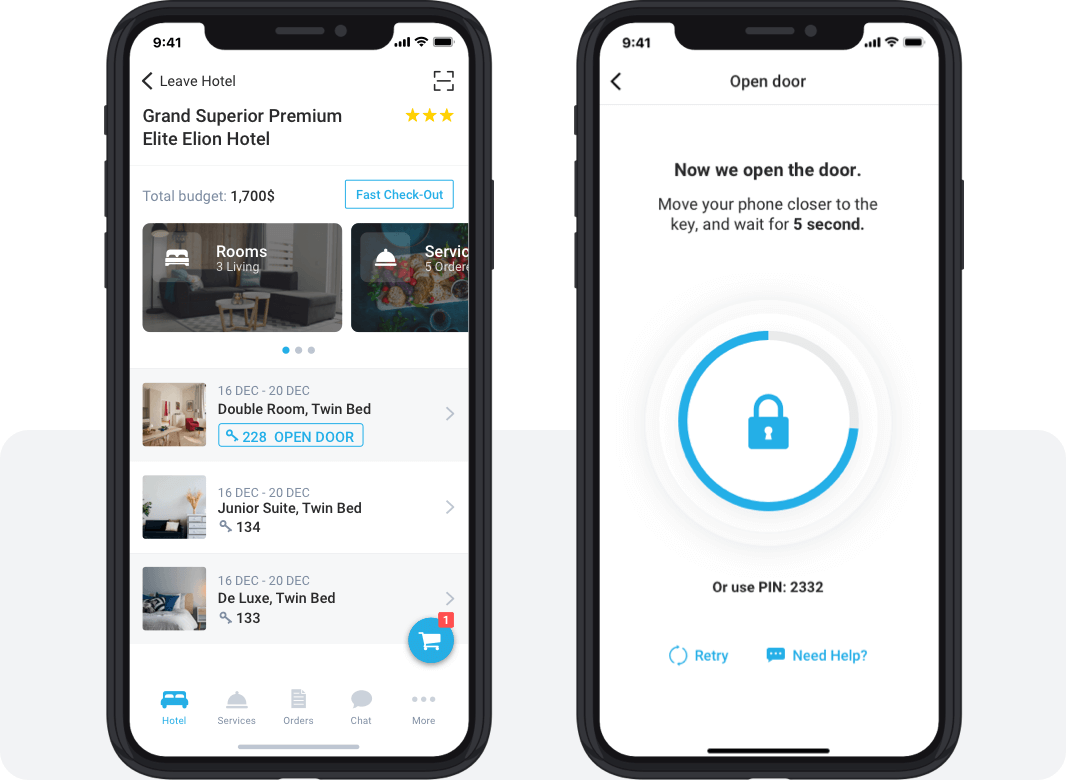 ● Contactless Room Opening
In the time of social distancing, room entry without face-to-face interaction is a sought-after and desired convenience for guests. With this in mind, HotelFriend has partnered with SALTO KS to roll out a contactless room access solution. And we became the first to introduce a native app that connects with SALTO.
In addition, it is an eco-friendly and cost-saving option as there is no need to use traditional plastic key cards or cardboard, replace or maintain door components when keys are lost.
● Digital Payments and mobile POS
The convenience of instant payment is must have now. Guests can easily pay online for orders, rooms, or services. The integration with Stripe ensures safe payments and protects guests' data from leakage. Such a virtual mobile POS lets make payments through the client's smartphone with ApplePay or credit card on the go.
The digitalization of the order and payment process helps provide customers with lots of quality services like booking a room directly from the cash register, transferring all bills from it, processing reports. The latter became possible thanks to HotelFriend's successful integration with Gastronovi.
There is no other PMS on the market yet which can synchronize master data with cash registers but HotelFriend one can. We have all the required services in the system that are connected with a POS system. This means that all the data is transferred to the cash register and then is sent back automatically.
● Mobile check-in and out
Self-check-in/out through smartphones is a great feature that allows to minimize face-to-face interaction in the hotel, save time, and forget about long queues at the front desk. Guests can complete the registration procedure, order food or services, and pay for them prior to their arrival, and thus avoid touchpoints. No person-to-person communication, no expensive additional gadgets, no paper usage, everything is done through guests' own smartphones.
● Mobile Apps
Conveniences like digital check-in, ordering, and mobile room access mentioned above are compelling reasons for customers to download the Concierge app. It provides exactly those contactless experiences and mobility guests want today. For hoteliers, it becomes a revenue booster that increases visibility and accessibility, optimizes the management process, and improves communication between guests and the staff via live chats. In fact, it becomes an opportunity for hoteliers to build a fully virtual hotel.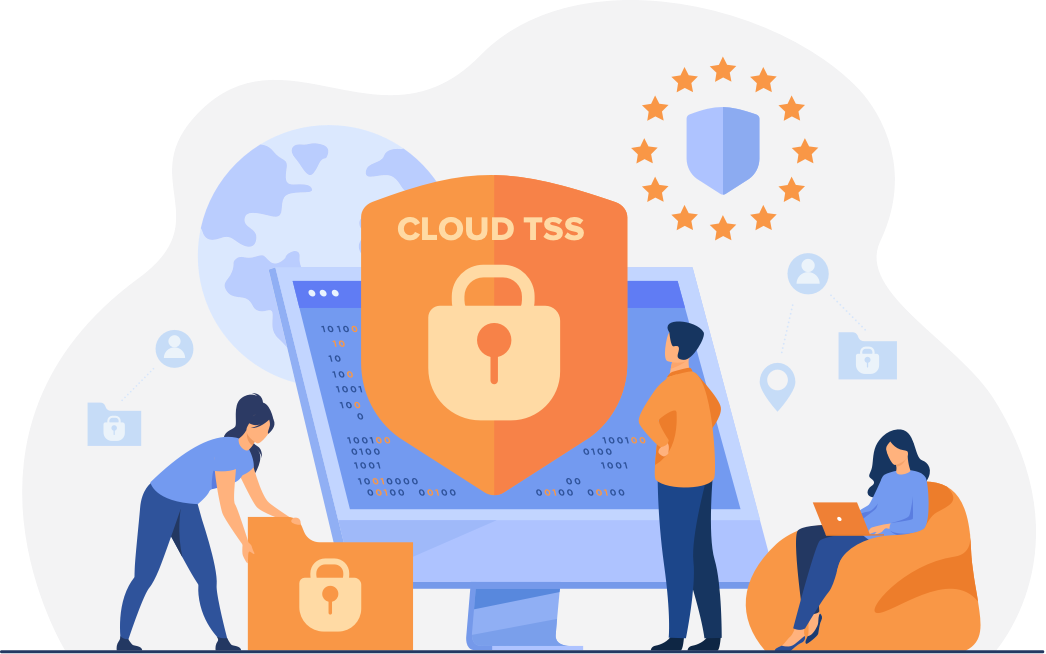 ● Cloud TSS
Cloud TSS stands for the technical security system that can be operated in a cloud. It offers a number of benefits over hardware TSSs, including quick and cost-effective Integration into a POS system. All the data is exchanged automatically via interfaces.
Cloud TSS is flexible, secure, and meets all legal requirements. For example, according to German law, all the data must be stored in Germany. All HotelFriend solutions are compatible with this requirement and are GoBD-compliant.
The value of adopting and using the right features will bring immense growth to the hotel business even in times of crisis. As we look at 2021, we see the increased interest in the above-mentioned offerings. And fortunately, hoteliers can have them all thanks to HotelFriend. Get ready to implement a strong technology to be at the top of the game right now.
Get 30-day free trial
Author: