Enhanced daily operations, Proper Accounting
Easy Guest Management
Property Management System for small hotels and pensions
Simple yet efficient cloud-based PMS with a focus on small hotels' essence.
Easy reservation management
Simple and fast functional interface
Smart dash for data intelligence
Amazon AWS reliability and data protection
GoBD-compliant accounting
Fair pricing. No additional server/IT costs
Get 30-day free trial Book a demo
Digitize your property with reliable software provided by a certified German provider!
Perform better with HotelFriend
An optimal and trouble-proof solution for small hotels that covers all your needs for management, administration, and direct room or service sales, as well as provides your guests with a new level of convenience and contactless experience.
A few simple steps and the system will be ready to use:
1. Basic settings
fill in general info
create room types
create full or limited access to the system for employees
assign roles for hotel staff
2. Room rates
add meal types
create children's category
create rates with different sources
3. Reservations
import from the reservations list automatically
create reservations manually
4. Channels
request connection with OTA systems
configure Channel Manager after getting access
synchronize with OTA systems
Check out the Help Center
That's how it works
See how complex tasks tend to get solved:
Show More
Play Video
PMS features for small hotels
Automate repetitive and day-to-day tasks with HotelFriend cloud-based PMS.
Manage your reservations, services rates, taxes, reports, check-ins/check-outs, and many more.
Front Desk and Reservation Management
Manage reservations from both private and corporate customers effectively. Quick search, housekeeping statuses, sources of the booking will help you handle tasks faster and more conveniently.
Drag-and-drop bookings in the calendar
Check-in guests in 3 clicks
Extend or reduce the guest stay in your hotel
Add individual or group booking
Issue invoices for payment
Chat with both staff and guests
Proceed reservation requests and create booking offers within minutes, send them by email, and increase occupancy
Learn More
Room and Rate Management
Customize the types of rooms, specify the location, add facilities, change the status of the sale, and much more:
Specify all the information about the room: area, accommodation, type, and the number of beds when creating a room type
Arrange the amenities in the room, upload photos, create the necessary number of rooms according to their type
Set various options for the existing pricing policy for accommodation with or without the type of food
Add all possible tariff plans and offer your guests a variety of accommodation options.
Learn More
Dashboard for smart analytics
Plan and organize workflow efficiently as well as analyze data visualizations and make forecasts through key performance indicators, exact numbers, and their fluctuations.
Know in-depth your hotel's KPIs and sales
Keep track of your bookings and their statuses (new, due in, confirmed, check out, etc.).
Get simplified analytics
Make accurate forecasting built on the most meaningful data organized with graphs and charts
Learn More
Try the solution designed to meet the needs of small hotels and pensions
Our next-generation Property Management System is well-thought-out, so you get everything you really need for your type of property
Try free
Guest Management
Manage your private and corporate customers in a super convenient calendar or informative list:
Enhance guest experience through personalization thanks to a comprehensive guest card
Get a full guest view, including information about allergies, meal preferences, former orders, etc
Keep track of your guests and save all the necessary information about them, including personal and passport data, as well as contact information
Avoid customer irritation caused by long lines at the reception
Increase retention rates and the satisfaction of your visitors
Learn More
Integrated Channel Manager
Place information on more than 200 popular OTA systems. Avoid overbooking as well as irrelevant information on rooms and rates.
Sell available rooms

on all OTAs from one system

Manage rates with seasonal prices

Real time quota synchronization

Cancellation policy & booking restrictions
for all distribution channels
Booking offer by mail
2-way synchronization
Manage an unlimited number of online sales channels effectively and simultaneously, in real time.
Learn More
Reports and Accounting
Avoid legal problems and additional financial burdens:
Monitor fee income and get quick access to how well your hotel is performing
Find any transaction in a second
Get an overview of your opening and closing balance
Streamline your budget and forecast strategies
Fulfill the requirements of the principles for electronic accounting (GoBD)
Reduce internal discrepancies or fraud
Learn More
Billing & Payments
Let your guests pay fast and secure in the way they used to. Receive payments in time and have full authority over your business:
Conveniently process credit card payments through Stripe
Protect personal info of your clients with SSL-encryption
Create invoices and make refunds in one click
Learn More
What you get with HotelFriend PMS
Fast setup. Reliable support
The system can be configured immediately. Our team will be happy to assist you with setting it up easily. We provide all the training education materials, including FAQ, video tutorials, and missions. Email support will help you get started using the software in minutes. On-demand training courses are also available.
GoBD-compliant accounting
Automatic postings and balance sheet calculations help to avoid incorrect accounting. Thanks to a tax office-compliant Cash Book, you can store your expenses, income, and receipts centrally. Any information like date, time, invoice reason, and VAT is automatically added to your cash book.
Fair pricing
HotelFriend provides you with all the tools to run your hotel more efficiently. There are no hidden update costs. All HotelFriend software modules are built with internal APIs that provide flawless synchronization between products.
Time saver
Thanks to the automation of most processes, you will shave time off your hotel's daily to-dos to work smarter, not harder. With automatic syncing enabled, reports, and notifications sent, you can free your hotel staff to focus on more meaningful tasks instead of wasting time on routine, repetitive activities.
Work on any device from anywhere
HotelFriend PMS operates in a cloud and is compatible with absolutely any operating system and device. You only need internet access.
Boost sales
Generate extra income thanks to creating deals, selling services, and specials. Channel manager helps promote your hotel globally. Plus, with free placement on the HotelFriend Marketplace, you will attract even more guests.
Get a free trial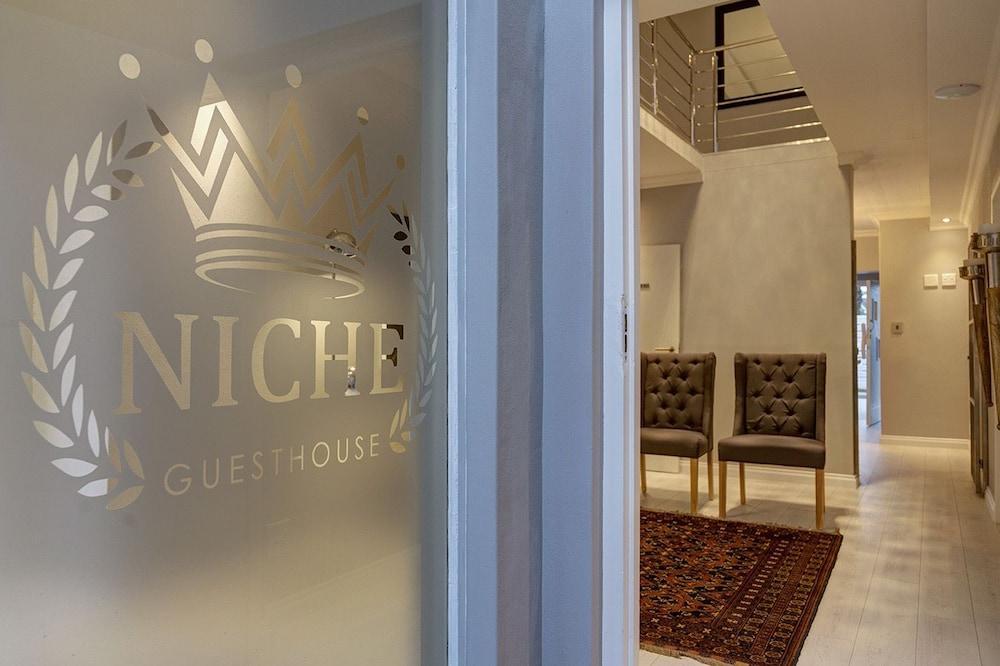 Customer about the product
We have been using the system for a while. Mostly Front Desk for handling reservations, housekeeping, invoices, and payments. The out-of-service function turned out to be super helpful for us. Good sync with OTAs, online chats, extra services also worth mentioning.
In general, we observed a significant improvement in hotel workflow. The support team is helpful and responsive to our needs.
Niche Guesthouse (Walvis Bay, Namibia)
Success Stories
HotelFriend AG
HotelFriend is a global IT company and provider of business software with offices across Europe.
The company specializes in R & D in the travel and hospitality sectors, cloud computing, e-commerce, CRM, ERP, and the development of mobile and desktop apps.
450.000+
development hours
Fair Pricing
HotelFriend F.A.Q.
Do you provide support?
Yes. If you have any questions or problems, you can always contact our support team via live chat or email at support@hotelfriend.com. Our employees will be happy to help you. Basic support is included in any package. Applications are processed within 24 hours on weekdays. To get weekend support, you can purchase a 24/7 support package.
Do you provide training?
Yes. To sign up for training, you need to follow the link and select the most convenient training time in the calendar.
How do I switch from my old system to HotelFriend?
You can export data from the current system and import it into the system, configure the necessary settings with the help of HotelFrind employees.
What about HotelFriend's compliance with Germany's GoBD regulation?
Yes. There are many inexpensive products on the market that promise their customers to simplify hotel and restaurant management. When choosing the right system among all these options, you should make sure that it is the principles for electronic accounting (GoBD) compliant. Here is how to do it.
Does HotelFriend integrate with other systems?
Yes, there are a number of systems with which HotelFriend supports integration. Also, HotelFriend staff helps to integrate and configure everything correctly. You just need to provide the necessary information.
How do I synchronize my OTA systems with HotelFriend?
If your tariff plan includes the Channel Manager module, contact your account manager or write to Support. HotelFriend staff will help you synchronize and, prior to it, check if your account is prepared for the synchronization process.
Can I use the same tariff plan for several channels?
Yes, you can. When editing the
Room Rate
in the Source field, pull up the sources where you need to place this tariff plan. In case you need to display the tariff plan on any OTA system, you should select
Channel Manager
.
How can I accept payments and keep information in the system? Can I specify a deferred payment?
You can connect the Stripe payment system, as HotelFriend provides integration with it. Once you have connected the
payment system
, you can enter the guest's credit card information into the reservation card. Sure, by observing all security and confidentiality conditions, these cards will be tokenized. Besides, when receiving payment from a guest through the Stripe system, the information in the reservation card will be displayed automatically. You can also connect a POS terminal and add payments to the system as soon as you accept payment by credit card. If you accept payment in cash, you should add a payment to the system using the
Add Payment
function.
I am trying to add rooms, but the system notifies that the limit has been reached. What should I do?
This means that you have exceeded the limit of rooms indicated in the chosen product and tariff plan. Please
contact Support
, they will check the information and, upon your request, increase the limit of rooms.
How can I create a reservation for a company? Is it possible to automatically import the reservation list into the system?
To create a reservation for a company, you should enter the company data in the
Guests
module in the Company tab. Once you have saved the company data, you should move on to the booking method convenient for you. In the guest type, drag and drop the Company Guest and the company from the drop-down list. The
reservation creation
process is similar.
Do I need to set up a separate account for Booking Button?
No, you just need to select the sections that you want to place on your site and the color palette of the buttons that will suit the site style of the accommodation. After you copy the code generated by the system and install it on your website, the information will be transferred to the website from the HotelFriend system. The
Booking Engine
module provides step-by-step instructions.
Does HotelFriend provide limited system access based on employee position?
Yes, Hotelfriend provides the ability to create limited access for employees. For example, you like the
Housekeeping module
, but you do not want to provide full access to the system to your housekeepers. The accommodation administrator can create access for employees of the housekeeper positions. In this case, housekeepers will have access only to the housekeeping
Maintenance
module. Similarly, other departments can create limited access for employees.
HotelFriend Features
Hotel Management
Front-Desk
Department Management
Employee Management
Room Management
Hotel Dashboard
Housekeeping
Maintenance Management
Mobile Hotel Live Chat
Operations Outsourcing
Task Management
Finance & Payment
Accounting and Document
Payment Management
Reporting System
Booking Balance
Digital Cash Book
Revenue Management
Room Rates
Service Management
Guest Relations
Guest Management
Booking Request, Offer
Self Check-In
Guest Communications
Communication Automation
Digital Marketing
Hotel Website Development
Destination Management
Deal, Package Composer
Ready to get started?
Start free Book a demo