28th March 7:39 AM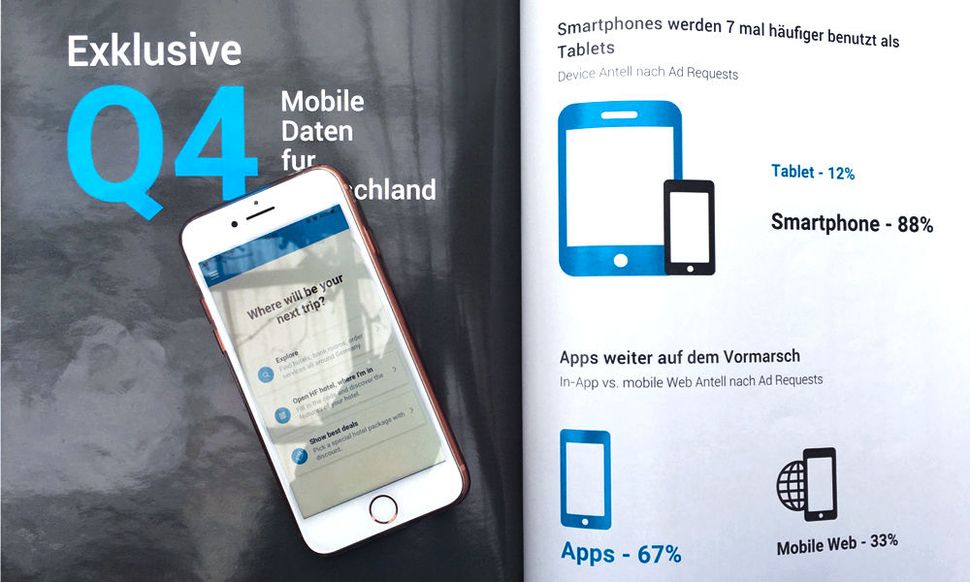 Apps are an integral part of our everyday life. The frequency use compared to time spent on PC is currently 1:20.
Each month, users spend 188.6 minutes in apps installed on their smartphones, while the PC users spend only 9.3 minutes on the same applications on the go.
The app should be convincing
The app users are very volatile.
24% of the apps are used only once.
75% of apps will be deleted within 90 days after downloading.
49% of smartphone users do not download any app for months.
Fast removing of the apps always creates a great challenge for companies. The offering on the app market is huge and the storage space on the smartphone is limited. It is reasonable for the users to choose only relevant applications.
Often, companies treat their customers wrong. It is hard to find the balance between keeping the customers up to date and annoying them.
Travel apps are completely on trend
Over 30% of users keep their travel app on their smartphone for the long term. Travel apps are still ahead of game, shopping and other entertainment applications.
So you have to develop a certain concept to retain the customers. Booking is only a small part of travel planning process. And during this planning, an app should provide specific offers on the right moment.
Solution
Create a large database of your customers. Get to know them.
Deliver the right information at the right time. Push news are the ultimate solution. Short news items should be crisp and constantly remind about your company and product.
Public relations: Stephanie Moench