Feb 26, 2019 2:46 PM
Unfortunately, the deals are no longer on sale. You can visit the main page to find information about our Hotel Management System
What is the most important part of the vacation planning process? For many travelers, it is choosing accommodation that should be, ideally, cozy, clean, and cheap. But sometimes it's hard to find low hotel rates. They depend on many things and can change very often. And if you can track these fluctuations, it will allow saving up to 30% of the entire holiday cost. One of the crucial factors is the period when you book your hotel. The following tips will help you find the optimum time quickly and easily.
Consider the season
It is common knowledge that high season is always more expensive than low. As a rule, the months from April to September are most popular among travelers. And due to the peak demand during high season, it is best to book the hotel room 2-3 months upfront. There is a very high likelihood that the price will only rise over time. However, you can risk in the off season! If you book a room 1-3 days before your stay, you can save up to 10 € per night. Hotels offer discounted rates, and it is a very good way to cut down your expenses. (Exception: if you are in a popular city or at an event that could cause an unusually high booking rate, find a hotel that fits your budget as early as possible).
New land - new rules
The best booking period may vary depending on the country. Even European cities located very close to each other have small differences. Here is the optimum booking time in some countries to make even more savings:
🔹 Germany: from 3 to 4 weeks before the travel date.
🔹 Spain: from 4 to 7 weeks before the travel date.
🔹 Italy: from 3 to 6 weeks before the travel date.
🔹 Great Britain: from 4 to 5 weeks before the travel date.
🔹 France: from 2 to 5 weeks before the travel date.
The data comes from the last two years. Booking platforms in the UK, Spain, Italy, France, and Germany were analyzed.
Weekend - best for reservation
Statistics show that hotel prices peak from Monday to Wednesday for both domestic and international destinations. And the closer the weekend is, the lower the rates will be. It is best to book on Friday and Saturday. With this little trick, you can save up to 7 € per night.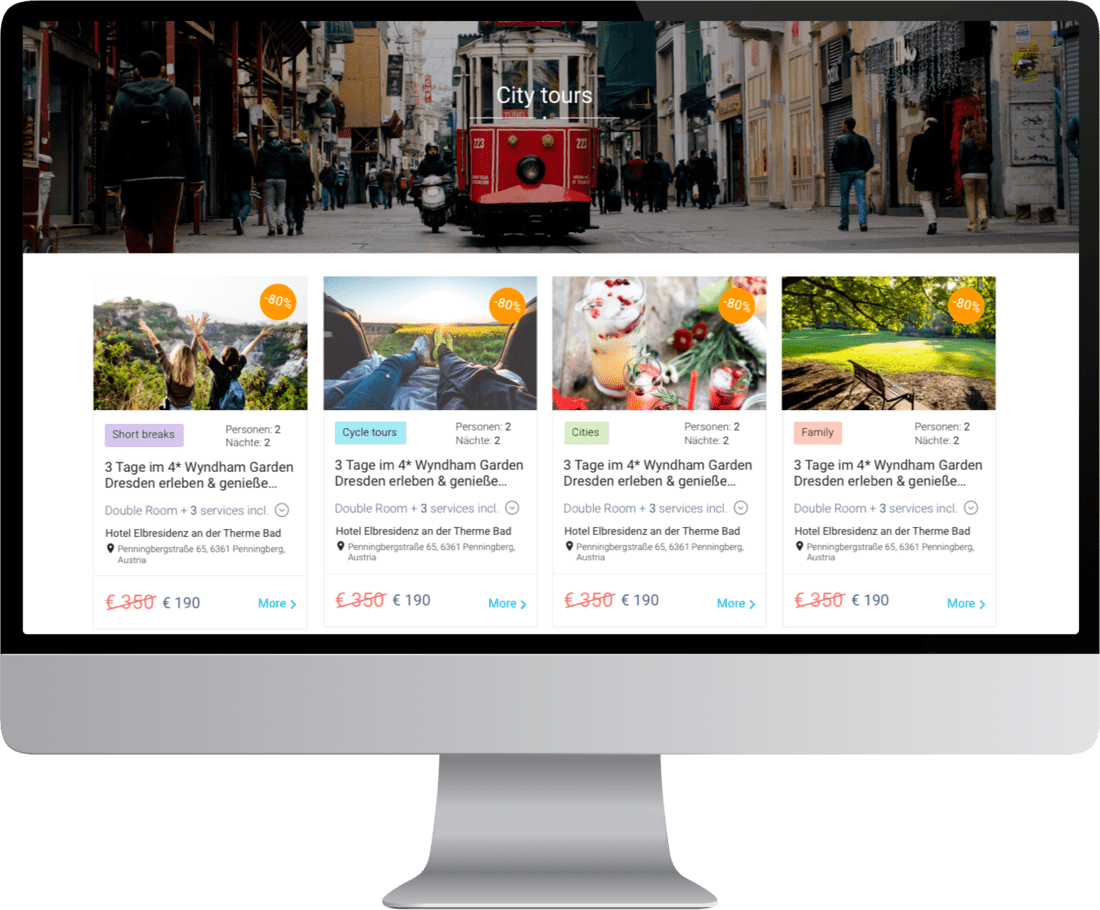 Hotel special offers
Check out the awesome short vacation hotel deals from HotelFriend and get more than just a room. You will receive a voucher with an option to pick the dates of stay later. In addition to accommodation the deal includes a few services, tickets or excursions and costs as an ordinary hotel room. Deals can save a lot of money while traveling, so stay tuned to our special offers updates.
These tips might help you to have a better vacation as you can spend the saved money on entertainment.