Apr 20, 2021 10:20 AM
Welcome back to HotelFriend product updates. Here is a full rundown of the latest improvements and features.
1. Tasks module: added export of filtered tasks to CSV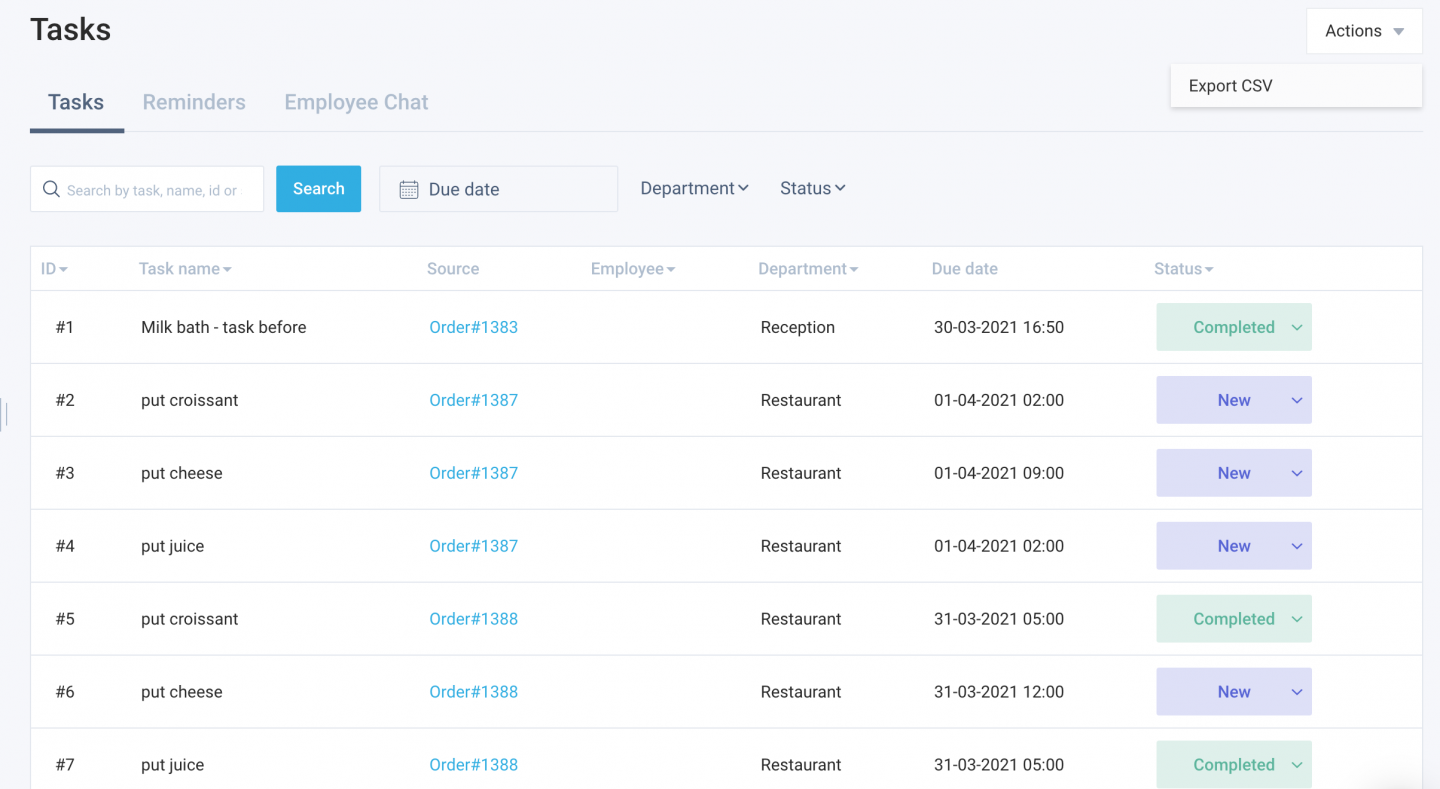 2. Improved company display and search:
a. added search by company to: Global search, Reservations grid, Front Desk;
b. displayed additional info about the Company in the drop-down list in the system (to differentiate companies with the same name).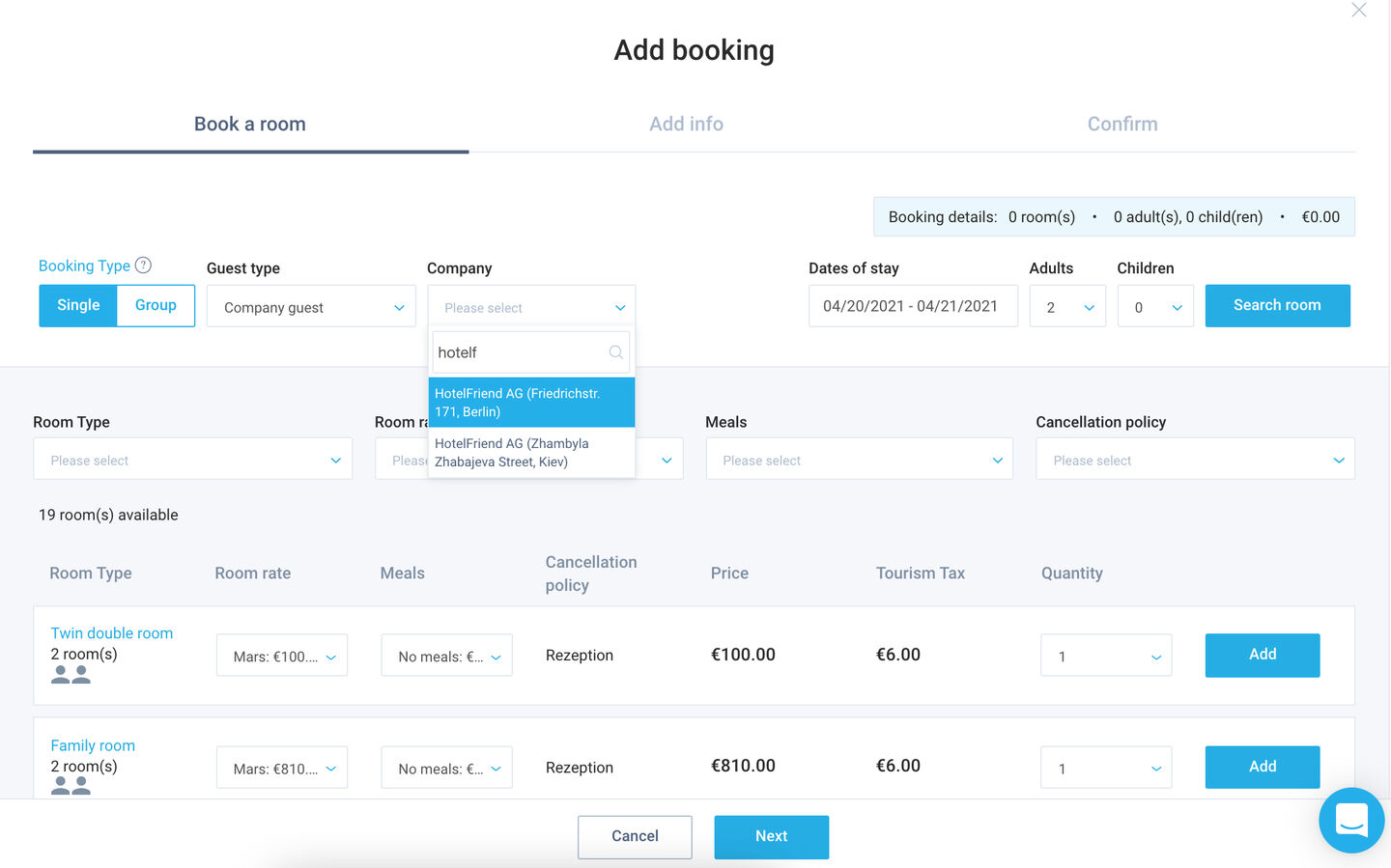 3. Improved company/group bookings creation:
a. automatic assign of free rooms to reservations;
b. preset Booking Group Name on the second step to the company name that was selected on the first step.
4. Redesigned Booking details modal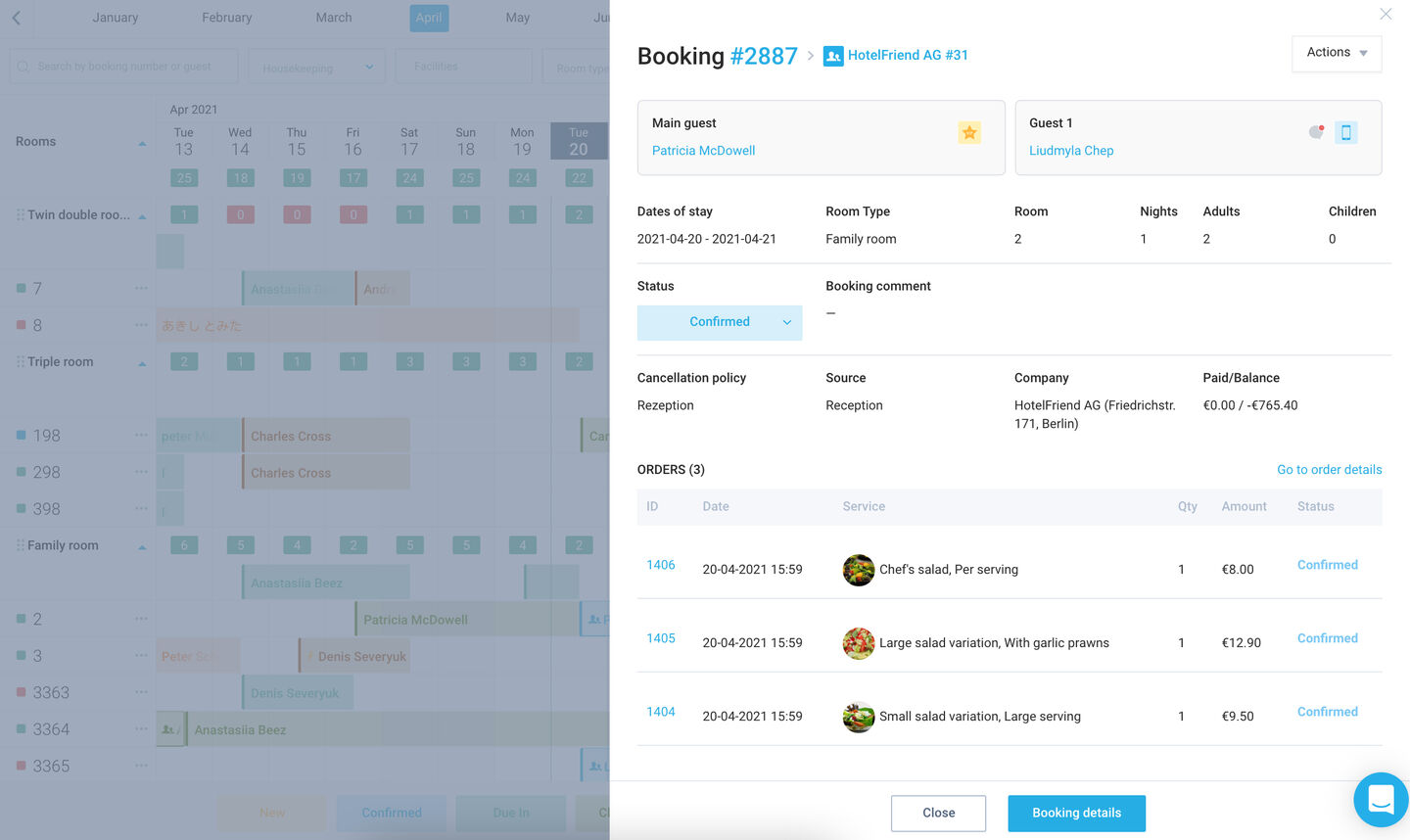 5. Displayed room type/number in Portal
On the "Booking #", On the reservations grids, both individual and group
6. Invoice cancellation
Now a cancellation invoice will be created when the "Expected" invoice is canceled
7. Housekeeping: added sorting
8. Updated employee view - removed hotel select when editing in a hotel
9. Fixed:
a. incorrect hotel contacts in booking cancellation e-mail;
b. payment to the reservation's balance not included in the invoice when chosen;
c. error when deleting an out of service period in the calendar;
d. fixed date-time format in Portal;
c. fixes "Actions" for Order;
d. multihotelling: fixed group edit/delete.
Take advantage of our new features and enhancements and stay tuned for more updates.
Learn more about the System Get free trial
Author: