Nov 12, 2021 2:04 PM
This week, we're excited to share our new product update with all the improvements, fixes, and features! From now on, you can set a booking status, take advantage of Miscellaneous service orders, the Settings tab in the Housekeeping module, and much more.
Also, we're proud to announce a successful integration with POS vendor Gastronovi - a complete solution for the gastronomy trade. Below, you will find all the details about things that we have improved for your convenience:
1. "Add booking" modal
Added an option to set a booking status (New/Confirmed/Booking offer) and customize email info.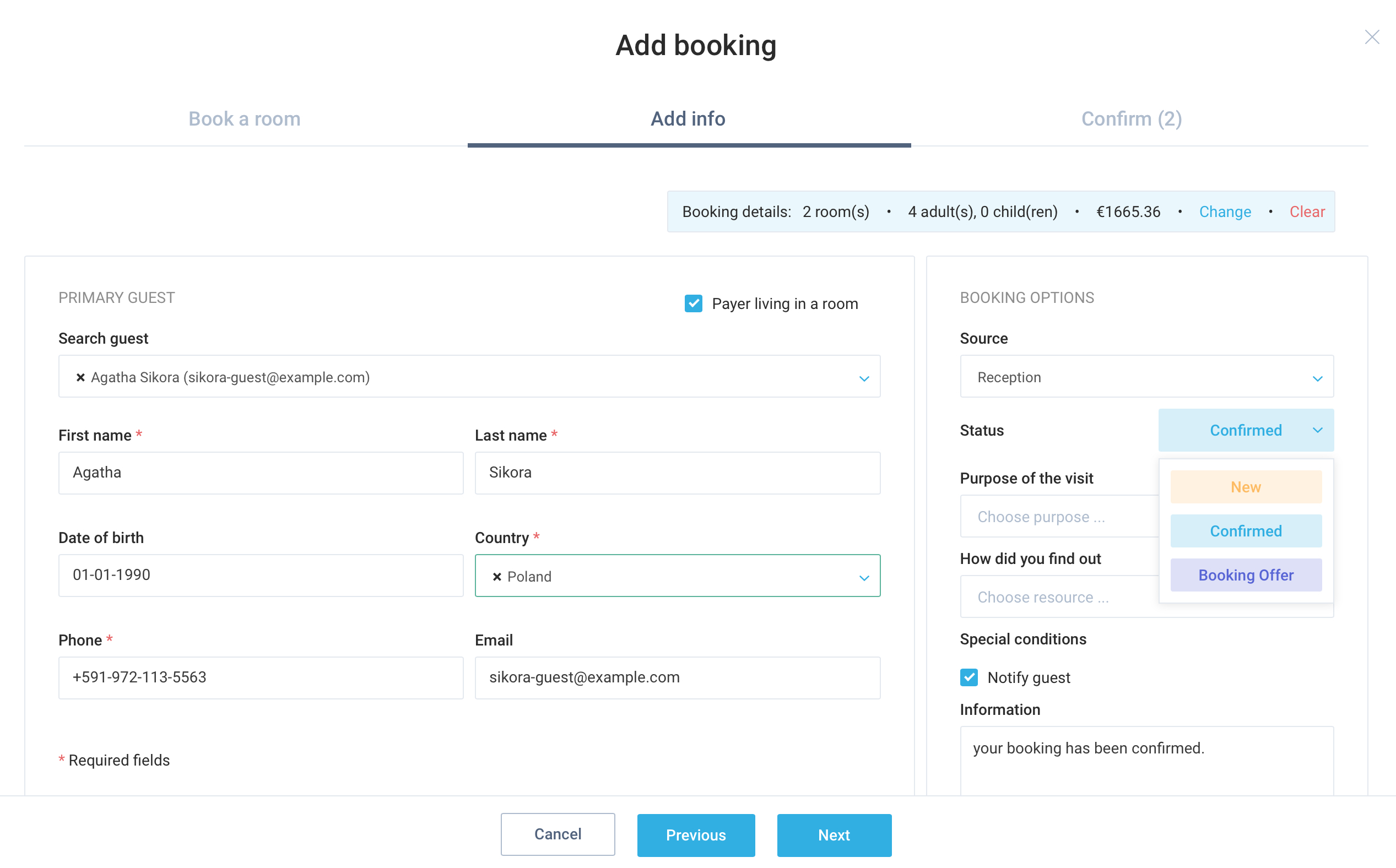 2. The Automation module now has more settings
a. Receiving emails on new chat message Hotels or Guest;
b. Receiving email about a new order for Hotel admin & Responsible departments employees.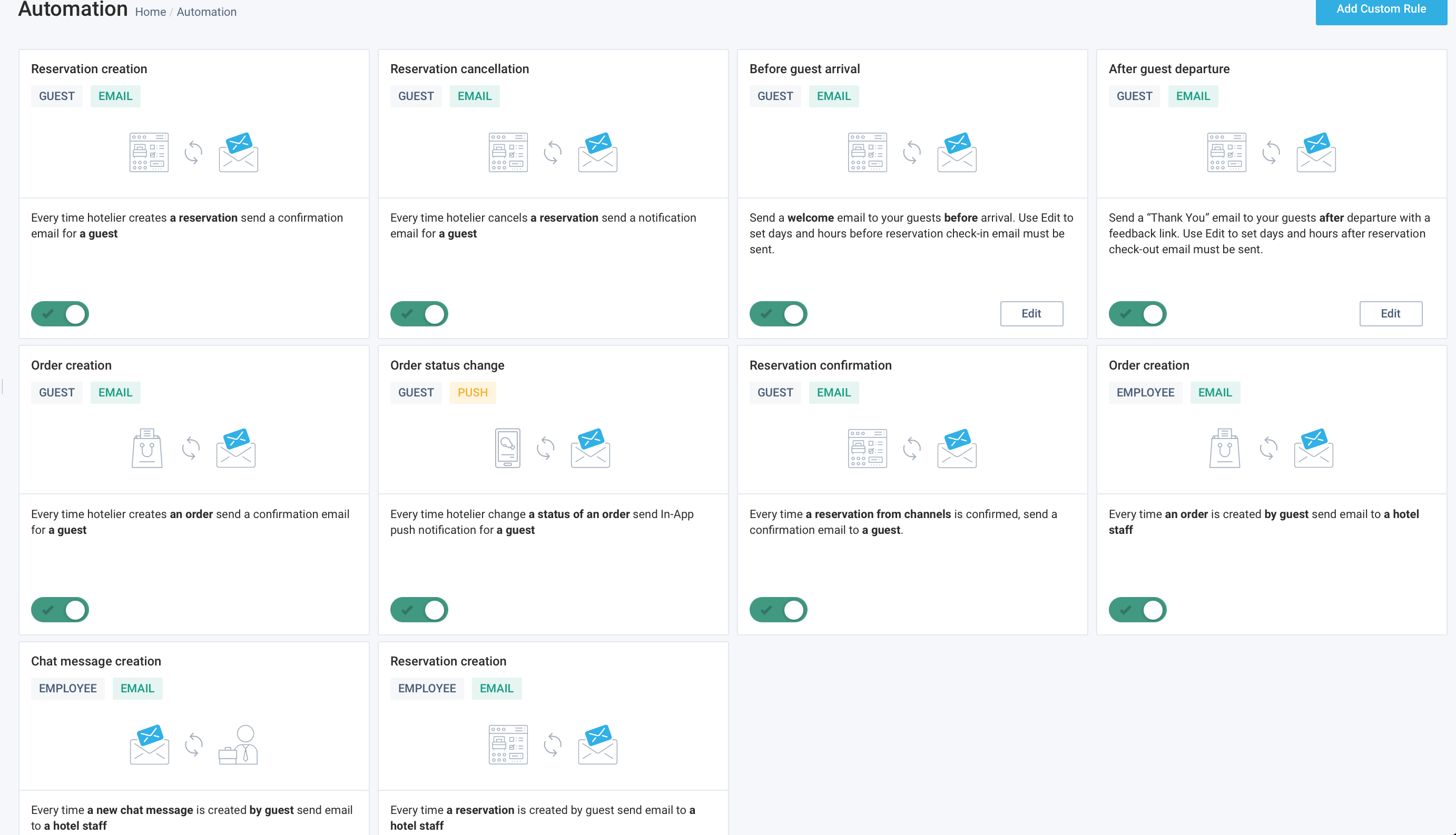 3. Created Miscellaneous service orders
So, miscellaneous (e.g. order item with editable name) can be any service in any category if in service settings "Article Number" is set as "misc". Added ability for miscellaneous order creation in Order view.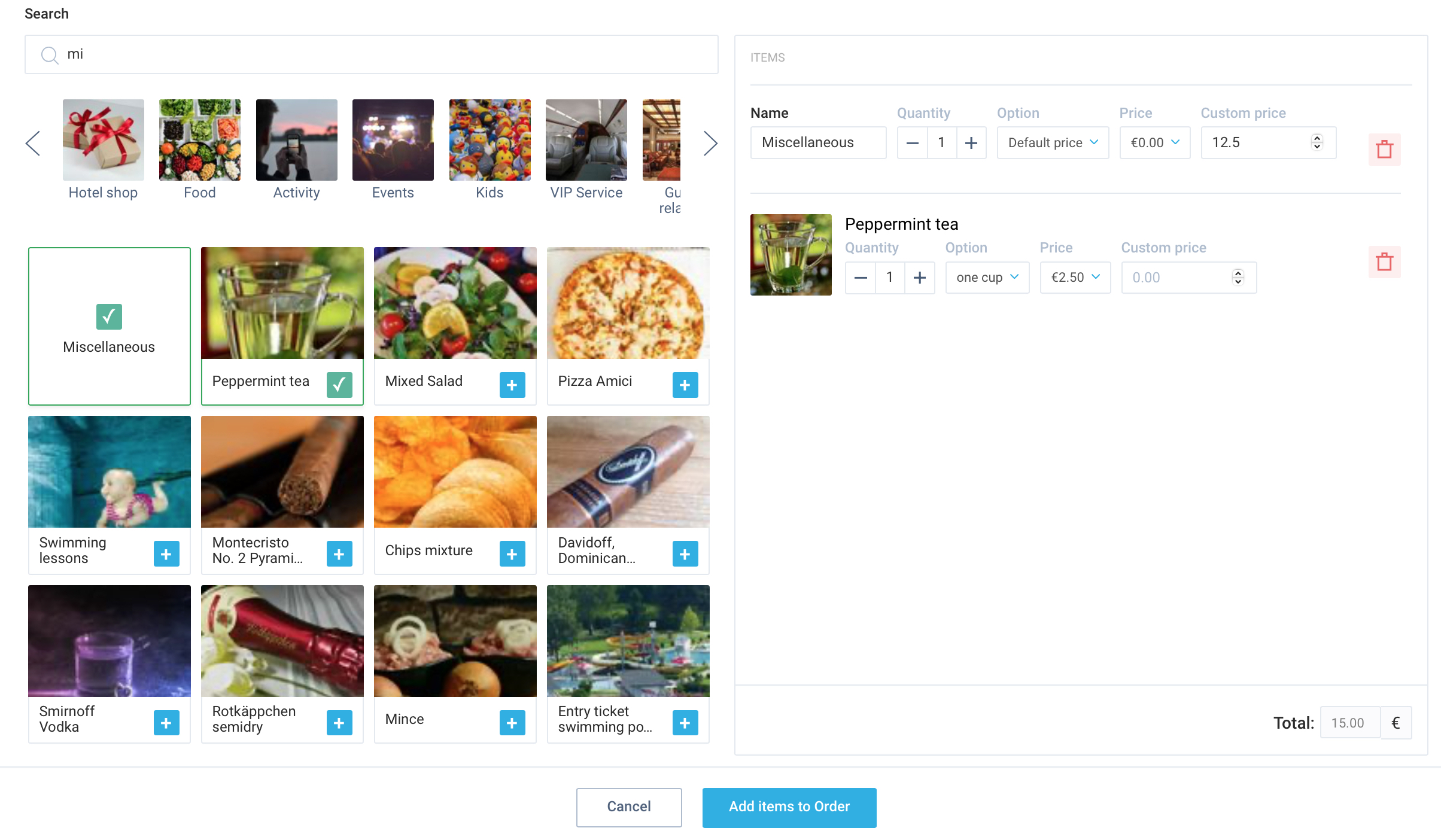 4. Created Settings tab in the Housekeeping module
Added ability to create automatically comments regarding parameters:
a. Number of nights / last day leaving / first day leaving;
b. Changing status to clean when reservation moves to status check-out.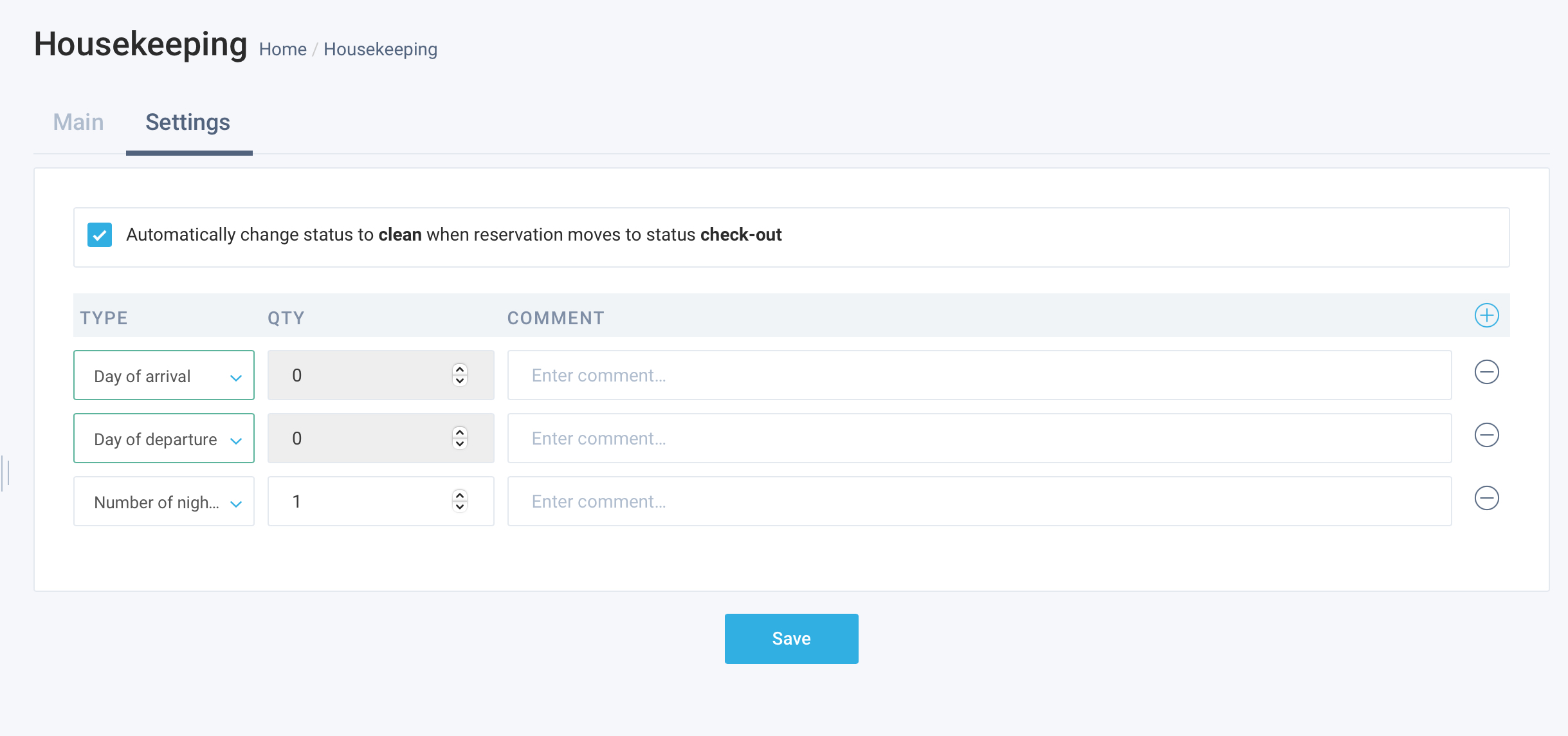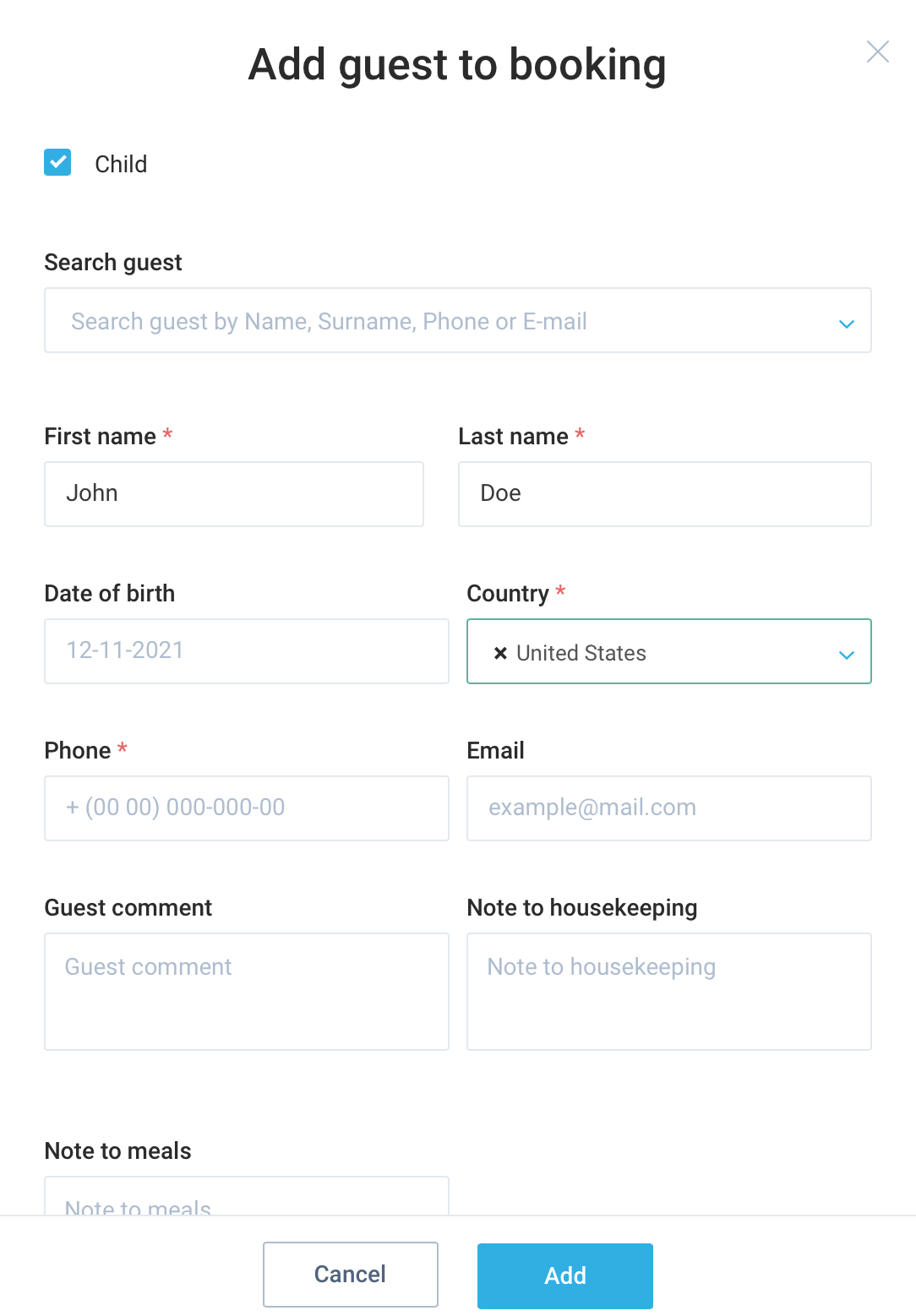 5. Guest management improvements
a. Updated Tourism statistics report;
b. Setting payer as a guest by default on Add quick booking;
c. Fixed logic in reports and dashboard widget of the nationalities of guests;
d. Quickly adding a guest to the reservation (from the reservations grid);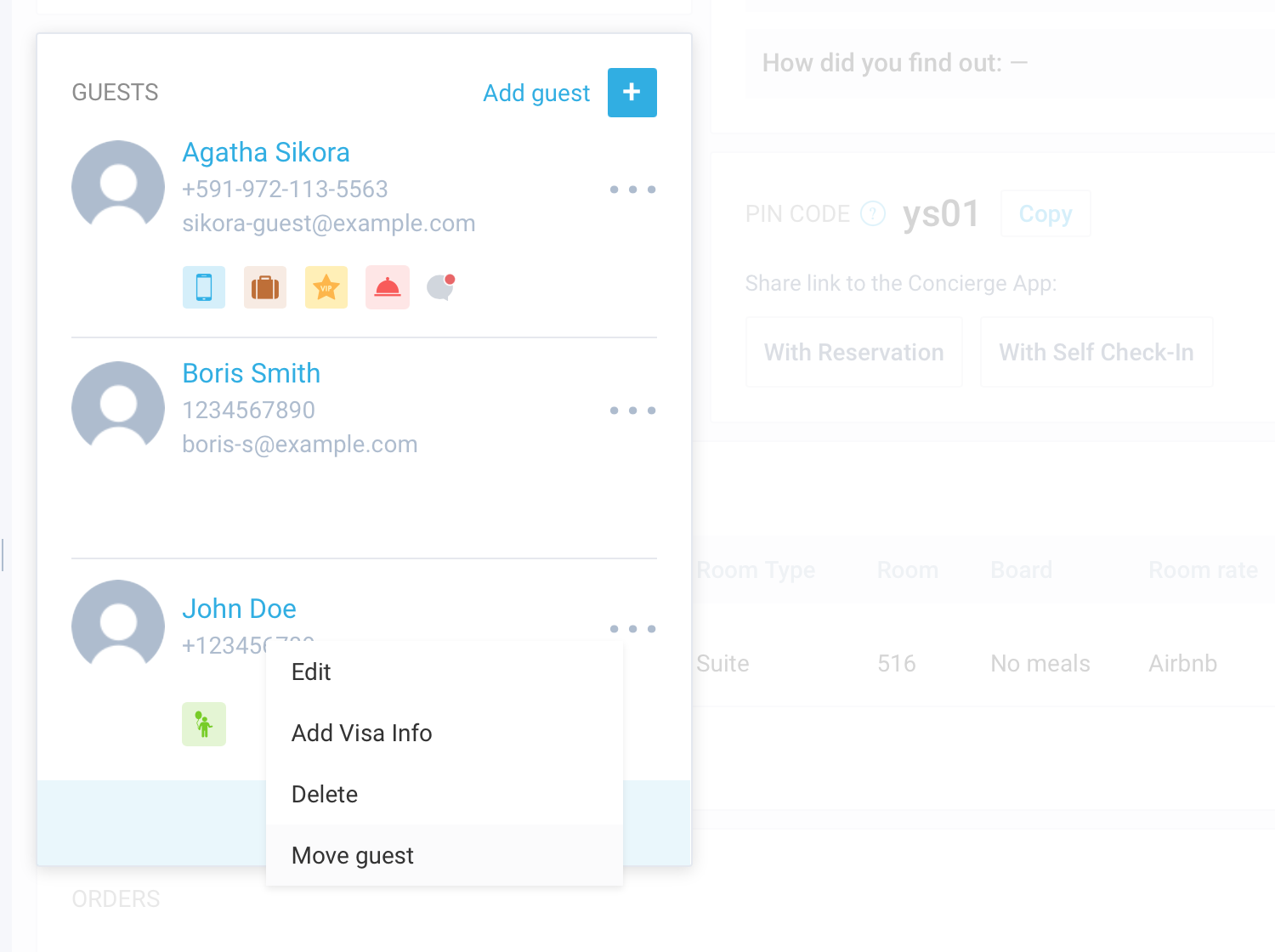 e. Moving a guest (not a payer, but guest) from one reservation/room to another.
6. Added / Updated group actions in grids
a. New group action widget for grids;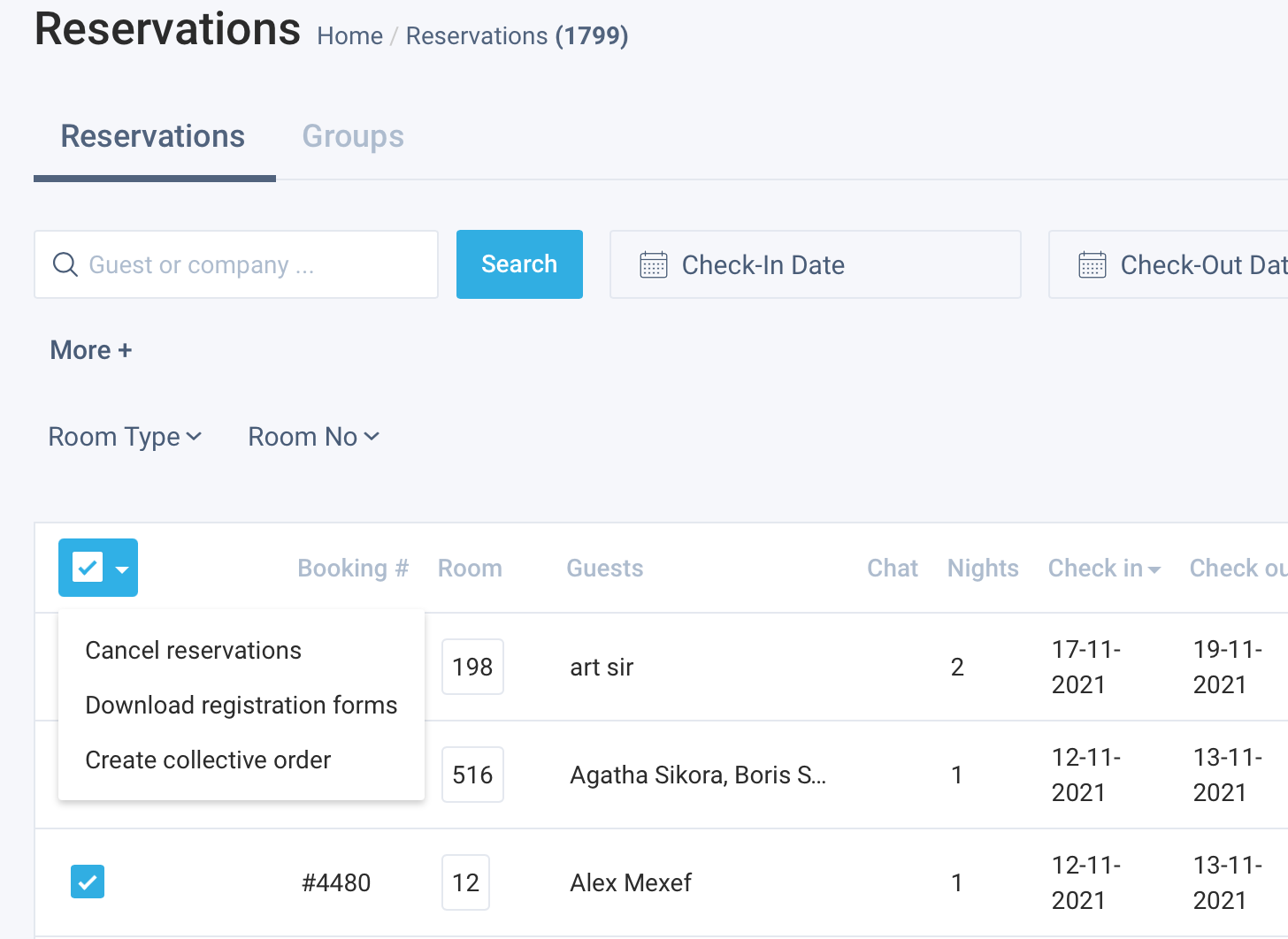 b. Added default action (delete/disable/enable/export)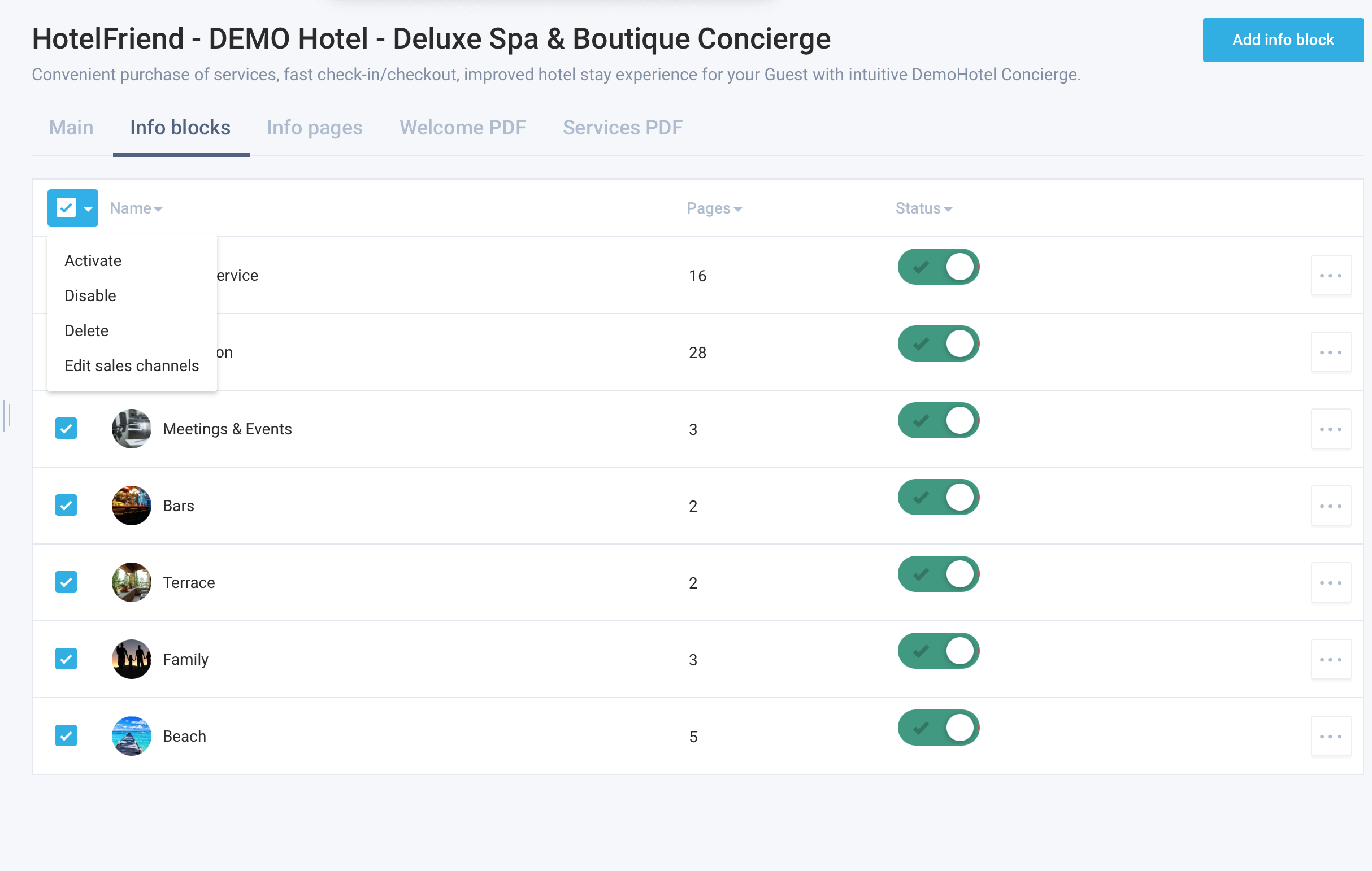 c. Updated Guest grids for multi-hotelling.
7. "Add order" modal: services sorted by popularity, redesign
8. Integration with POS vendor Gastronovi - complete solution for the gastronomy trade
a. Certified as a HOT API Provider;
b. Synchronize check-ins/orders with Gastronovi;
c. Added import settings to create all orders or only with HotAPI payment in our system.
9. Invoice improvements
a. Introduced accruals into the system, which allow to manage and split items for payment through guests;
b. Showing split payment for a sale in one invoice (2 guests pay for 1 order);
c. In-voucher invoice, added payment as a separate field;
d. No invoice is generated for free cancellation;
e. Updated invoice for German users.
10. Fixed
a. Invoice email sending;
b. Invoice render on booking cancellation;
c. Logic of comments in an email to guest and to hotel admin;
d. Cancelling an Overdue invoice;
e. Displaying Employees;
f. Displaying hotels in the search box;
g. UI/UX in some modules.
If you have any comments, suggestions, or questions, please let us know. And stay tuned for more updates!
Learn more about the System Get free trial
Author: