Dec 10, 2021 3:40 PM
This week, the HotelFriend team introduces new widget features in Hotel Dashboard, improved Tourism report & statistics, updated Guest statuses in the Guest page, and much more for your convenience.
Here are all the details on everything new across the HotelFriend software:
1. Hotel Dashboard. Improved widgets with Tasks, Reminders, and Comments
a) now it is possible to create new tasks, reminders, comments right on the dashboard;
b) each widget will display the latest data.
2. Updated order creation modal
а) select to whom assign the order: existing guests or/and reservations, new guest or virtual guest;
b) added more options for search: by Room number, Booking number, Guest, and Group (name, email);
c) choose from 3 options when creating an order for a reservation: Single (Default), Per night, or Per day of stay;
d) set Discount, Delivery fee, and Tips.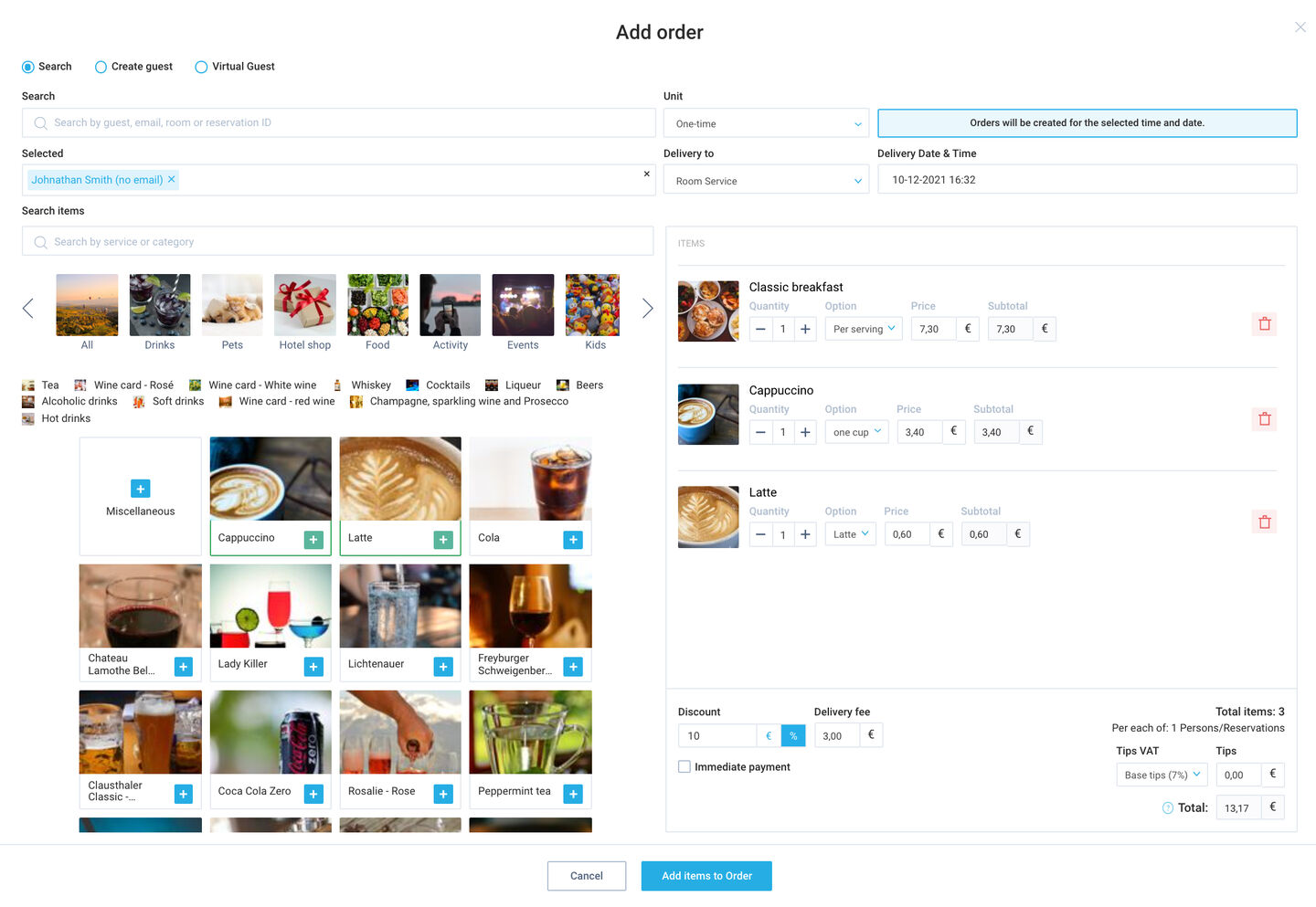 3. The guest, company, and booking balance will be recalculated when moving billing items to a paymaster or another guest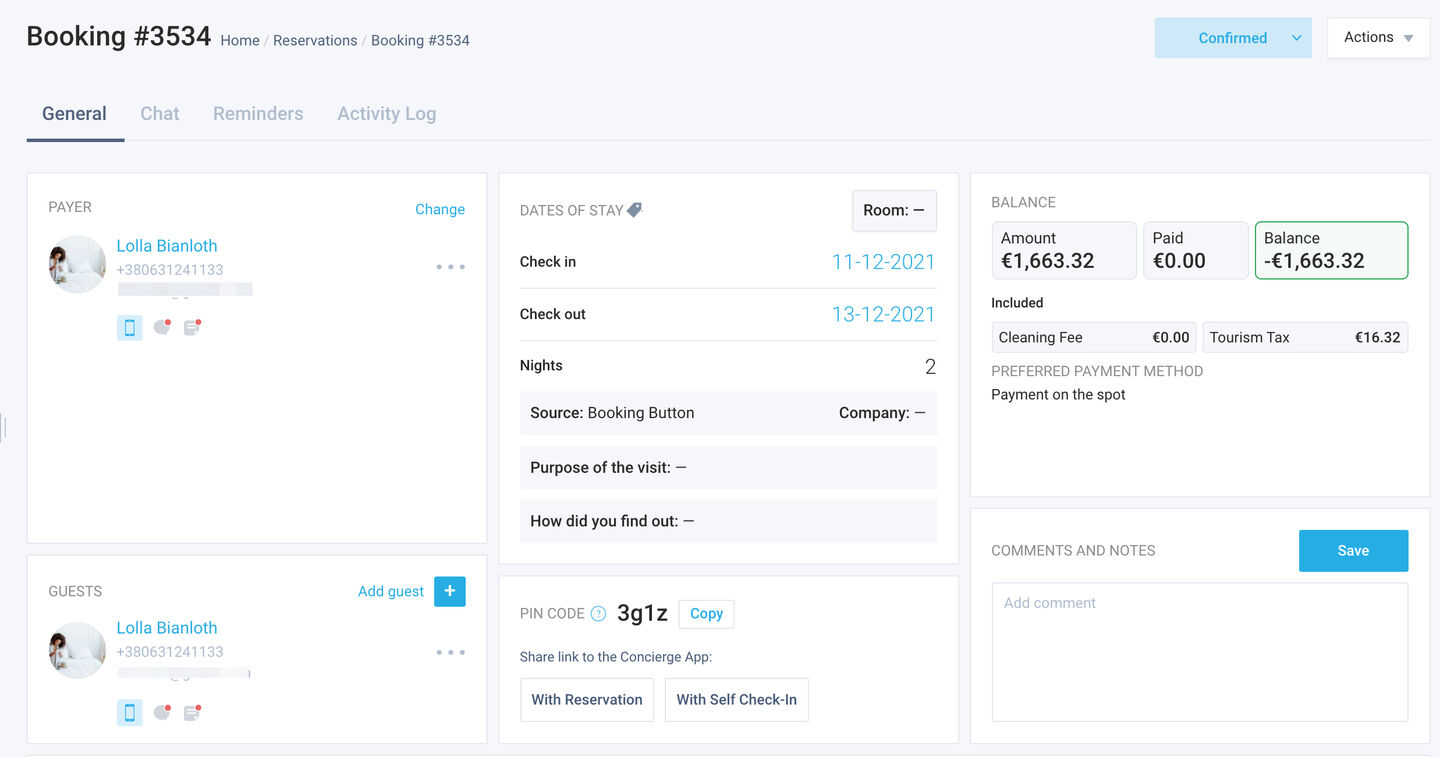 4. Added ability to create reservation on Booking Voucher
a) on a Sold deal view, added a Create Reservation button that converts deal to the reservation;
b) updated Sold Deals list view: displayed reservation link and statuses "Used" and "Expired.
5. Added group actions to various lists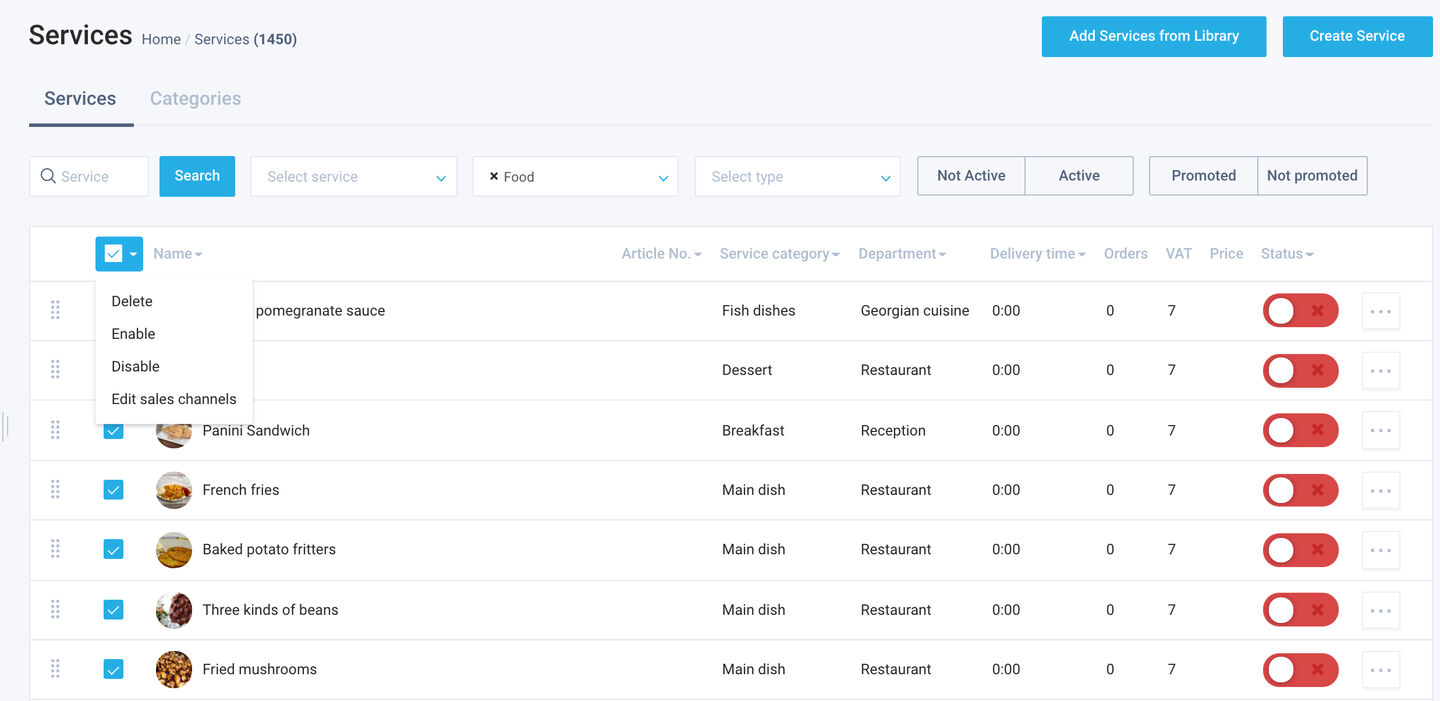 a) default action (delete/disable/enable/export) in page Guest // page Documents > Services PDF // page Orders (all) // page Concierge // page Settings > Room types & Rooms > Rooms // page Services;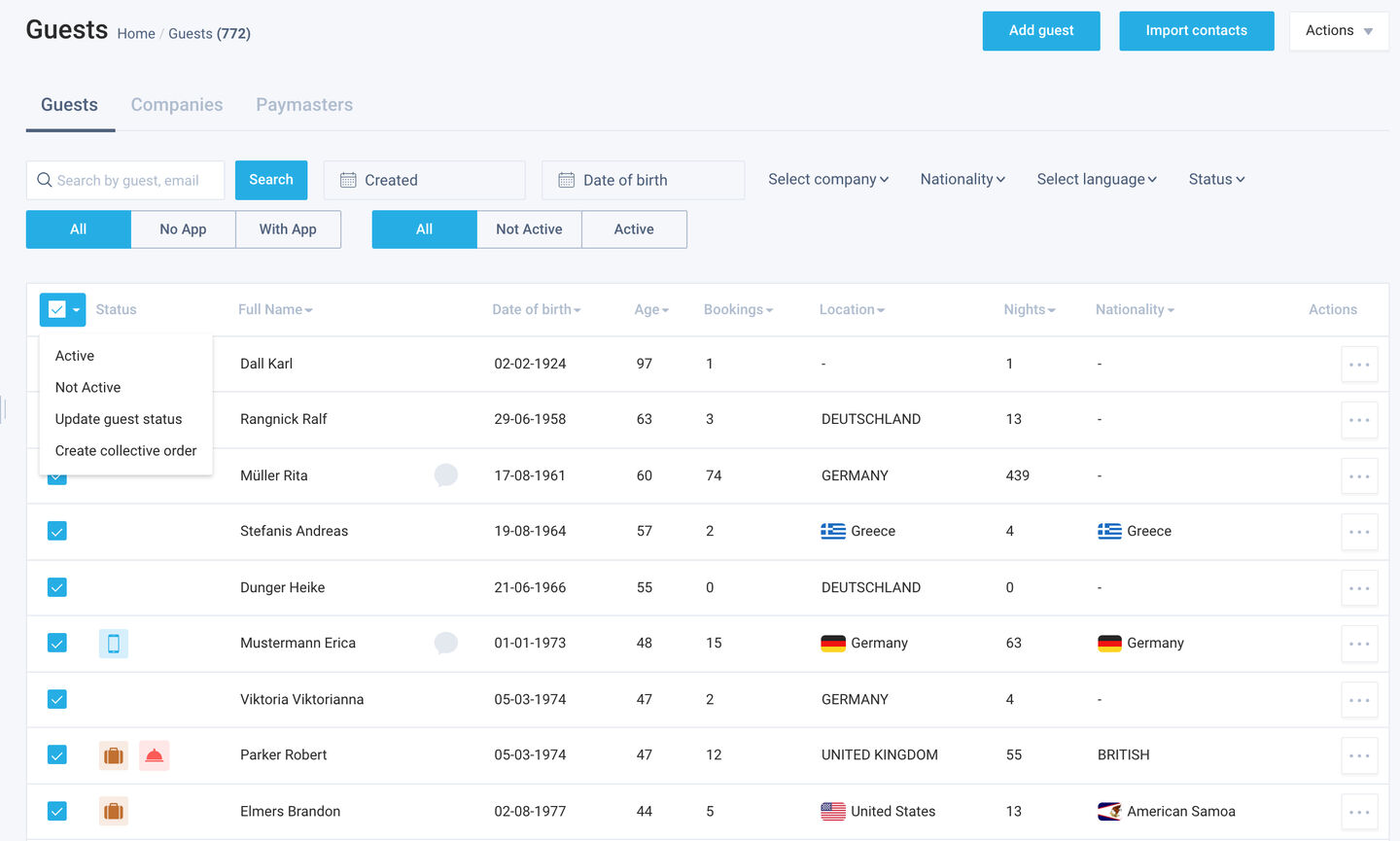 b) status/ delete/ edit sales channels in page Info blocks / Info pages;
c) Create invoice and Cancel Reservation in page Reservations;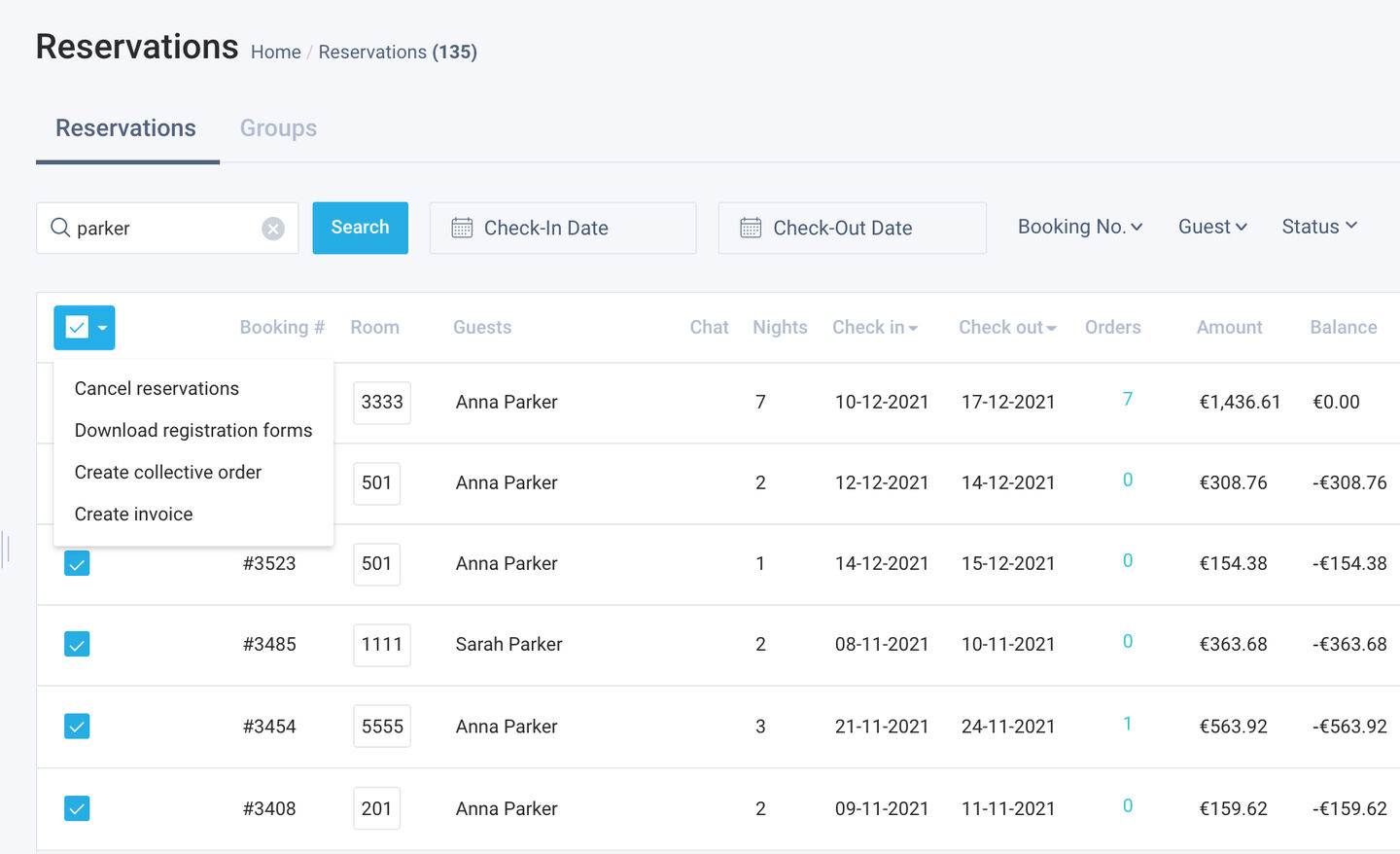 d) Download and Delete in page Registration Forms;
e) Download invoices in page Accounting.
6. Updated Guest statuses in the Guest page
Now the statuses of guests are displayed on the grid of the Guest page. Added the ability to group add or change guest statuses using a modal window.
7. Added a button "Confirm"
Added a button "Confirm" to group actions on the pages of the entire system. Now delete must be confirmed with an additional step on the modal window.
8. Tourism report & statistics
a) Tourism report for Switzerland with different country codes;
b) For now in Tourism statistics, the main guest's country is applied to all guests in case it is not set.
9. Added a Hotel Representative, on whose letters to guests at Remote Reception will be sent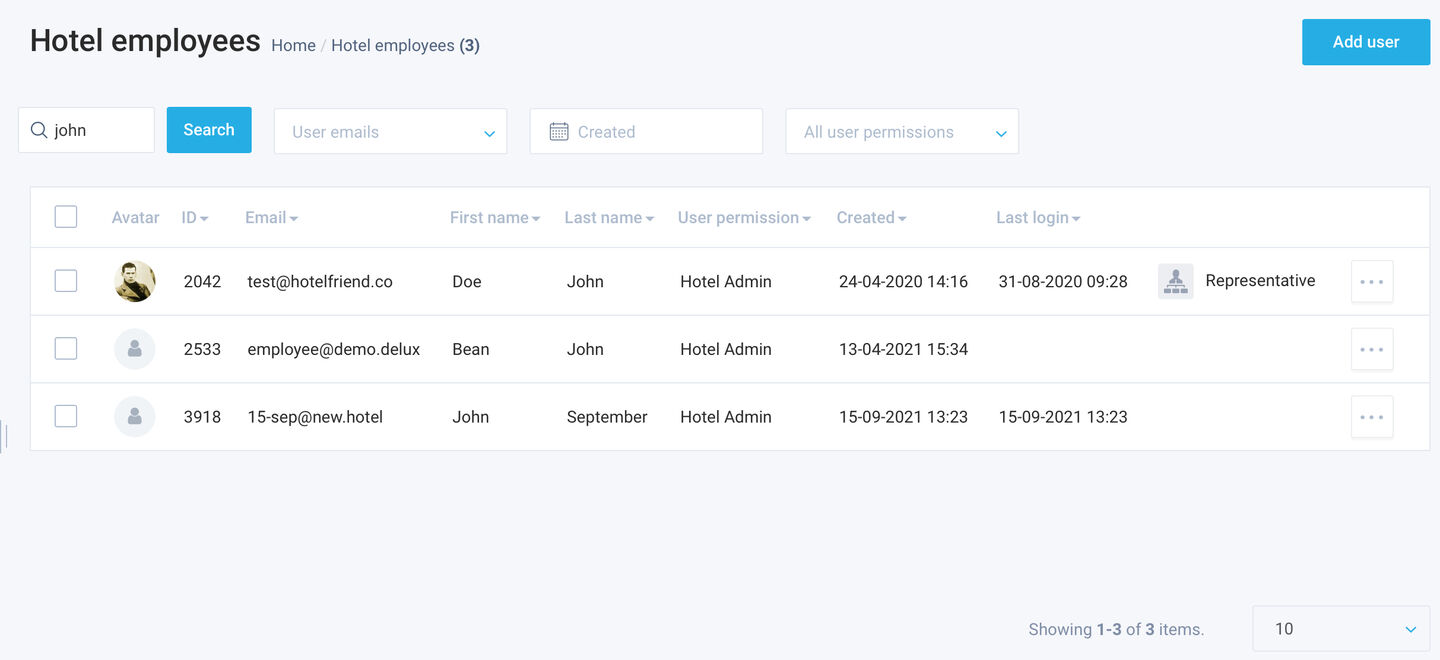 You can change the Representative every shift — there is an action for this on the Employee page / Appoint as a Representative. There can be only one Representative at a time. By default, until the hotelier has indicated a Representative, no one is a Representative.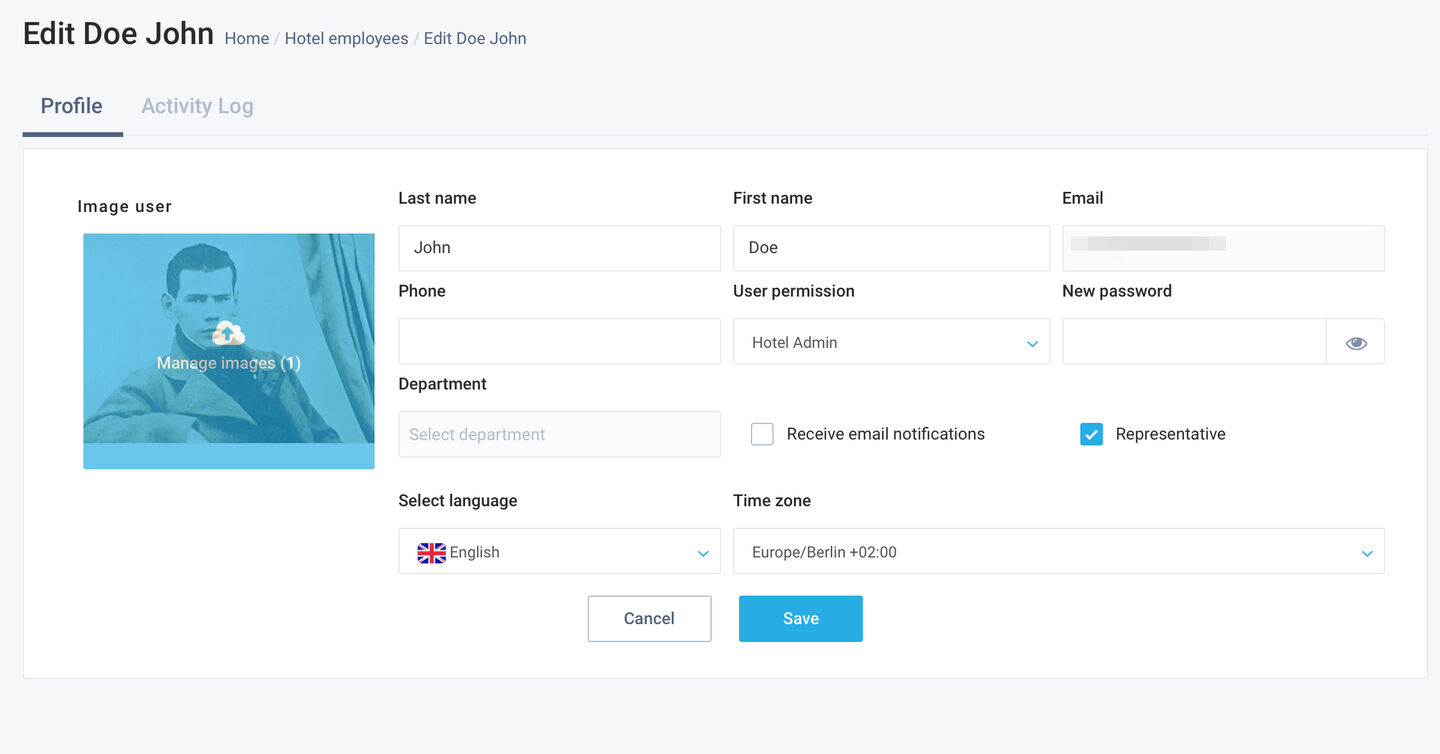 10. Improved some Emails
11. UI / UX improvements
Our team is committed to helping you get the most out of the Hotelfriend products. If you have any suggestions or questions, please, do not hesitate to contact us. And stay tuned!
Learn more about the System Get free trial
Author: