Feb 21, 2022 3:20 PM
From improving communication with your guests using custom emails, templates, and chats to optimizing the contactless check-in and checkout, payments and billing, we've been hard at work adding new features and expanding the existing ones. Here's what the HotelFriend team introduced this week.
1. You can create Custom emails with custom text and formatting in the Communications module
It is possible to create, edit, delete custom templates in Communication Settings. Also, you can send Custom emails from:
a) Communications module - by clicking on the "Send email" button;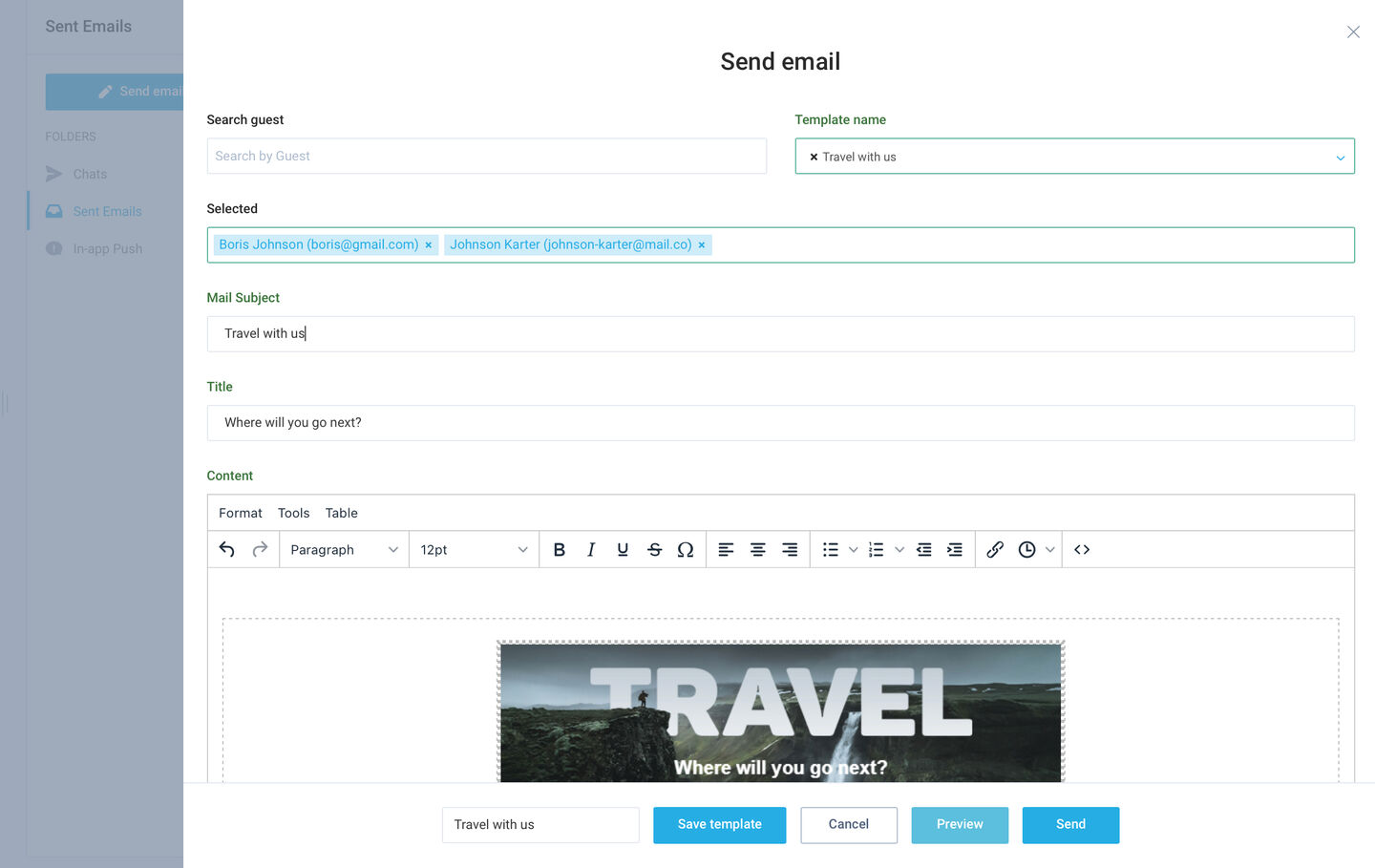 b) Guest tab - email can be sent single or for a group when choosing Guest by filters;
c) Reservation - email can be sent single or for a group when choosing Booking by filters;
d) Orders tab - email can be sent single or for a group when choosing Orders by filters.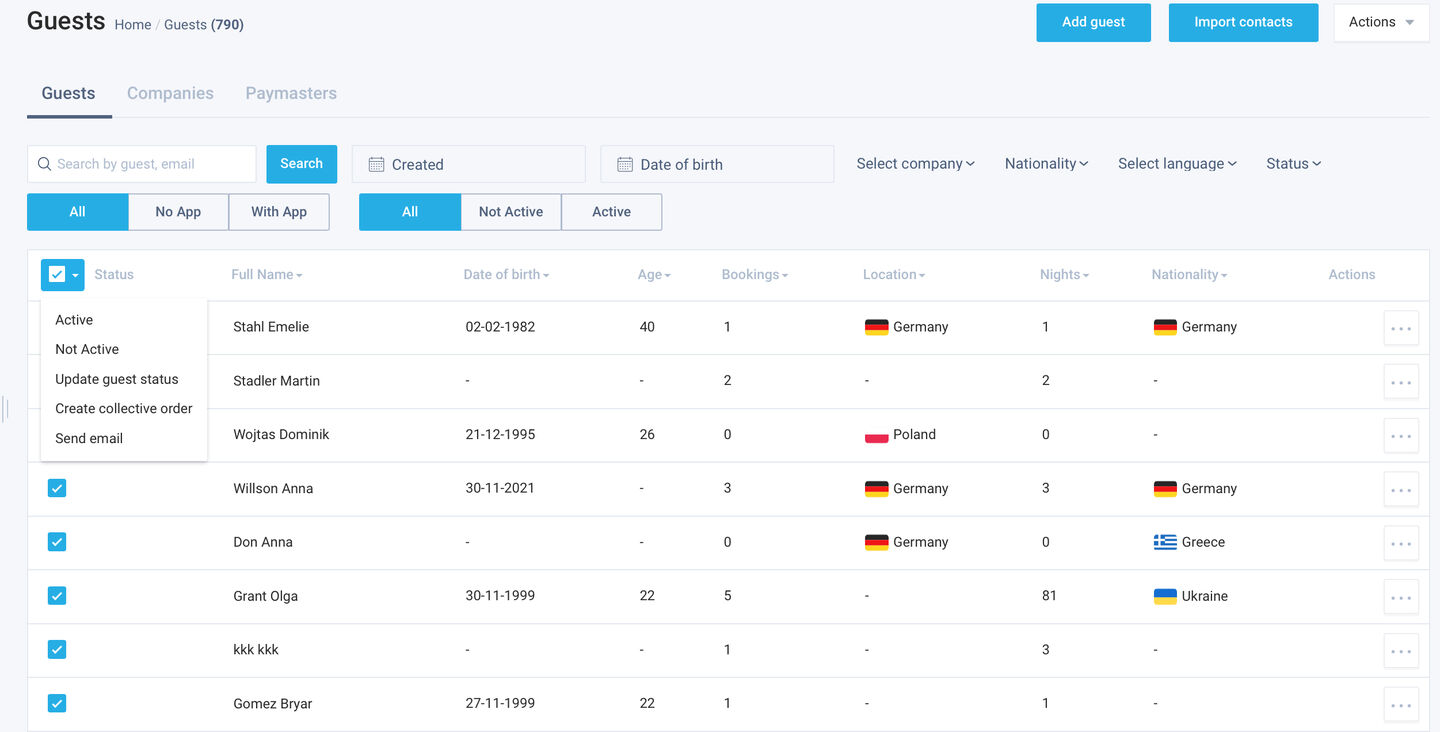 2. We introduced the Charges tab to the Accounting module
We introduced the Charges tab to the Accounting module, where you can see and filter a list of all unpaid positions with the option to create an invoice.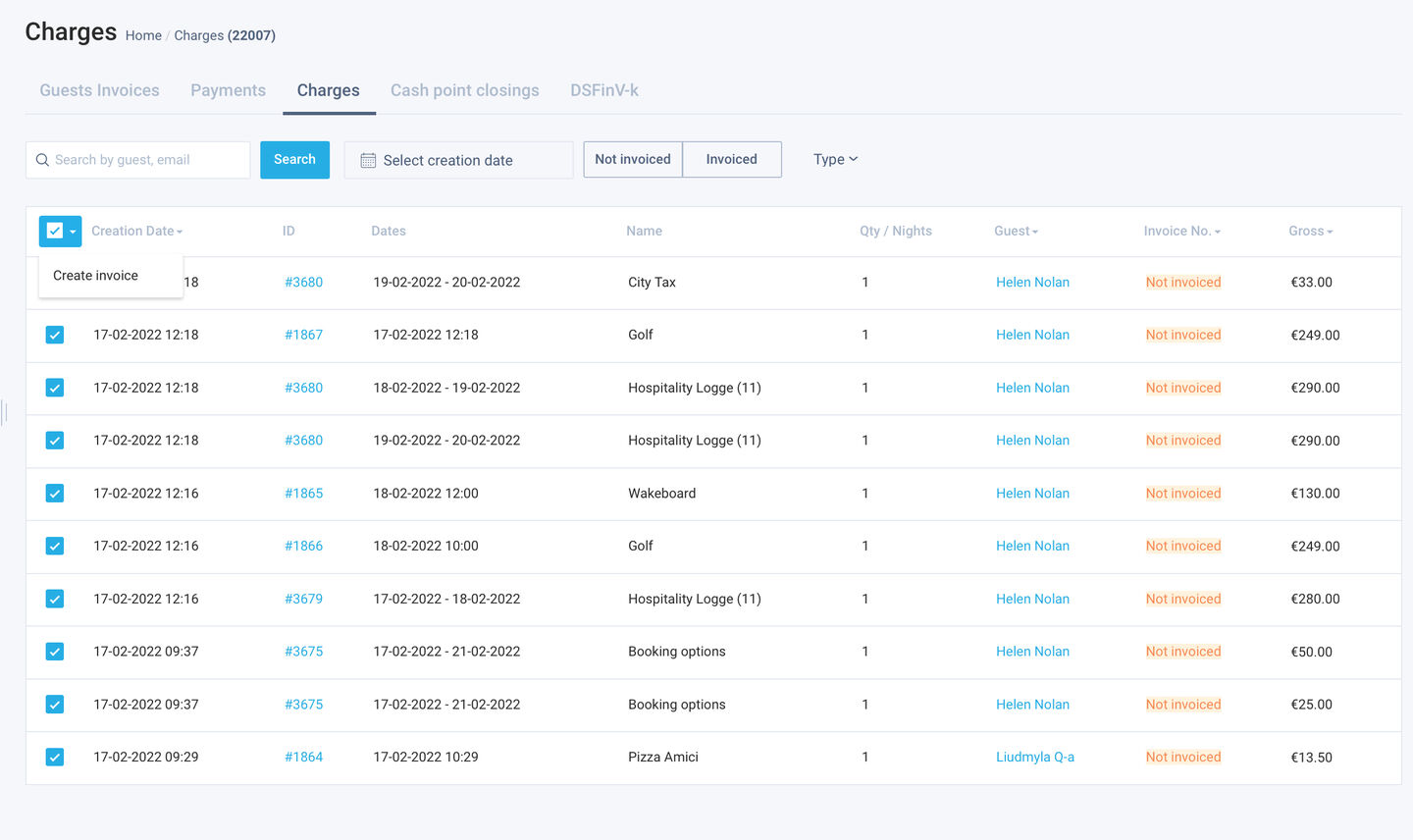 3. We added Extras to the Service edit page
Now, when creating an order from the system or from external sources (Booking engine, Hotelfriend guest concierge app), there is an option to add extras. Extras will be shown in different places: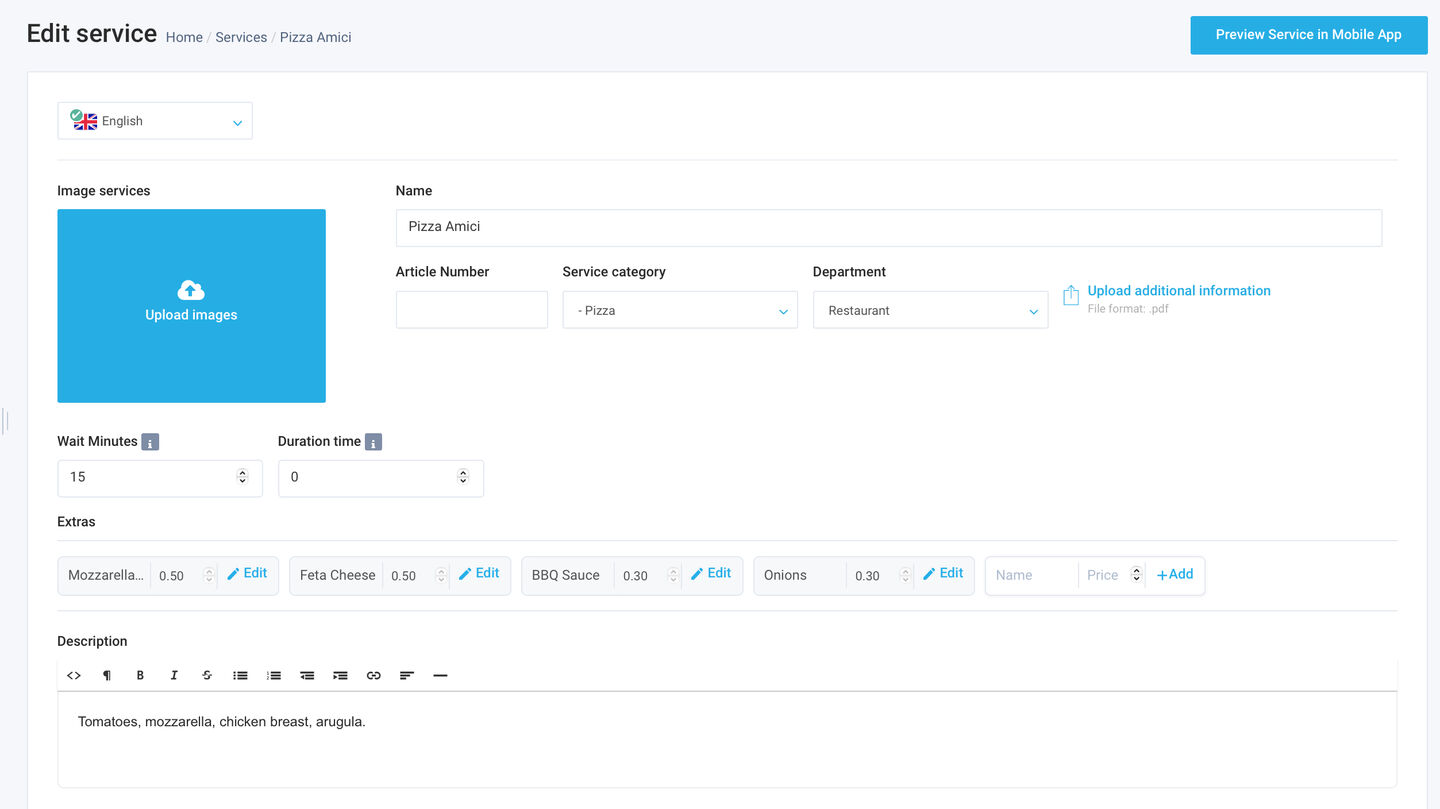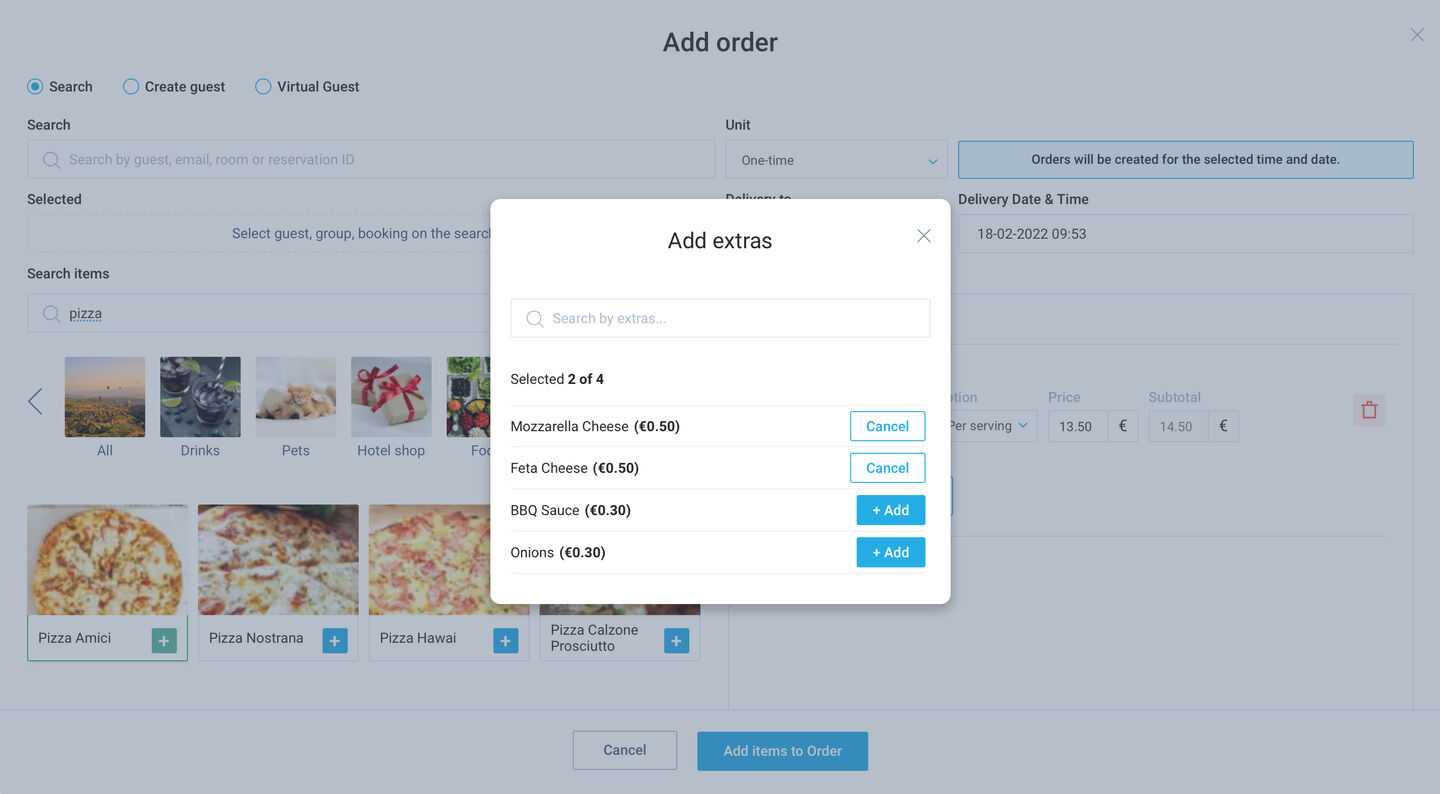 a) orders grid and order page;
b) booking page;
c) invoice file and Invoice creation modal window.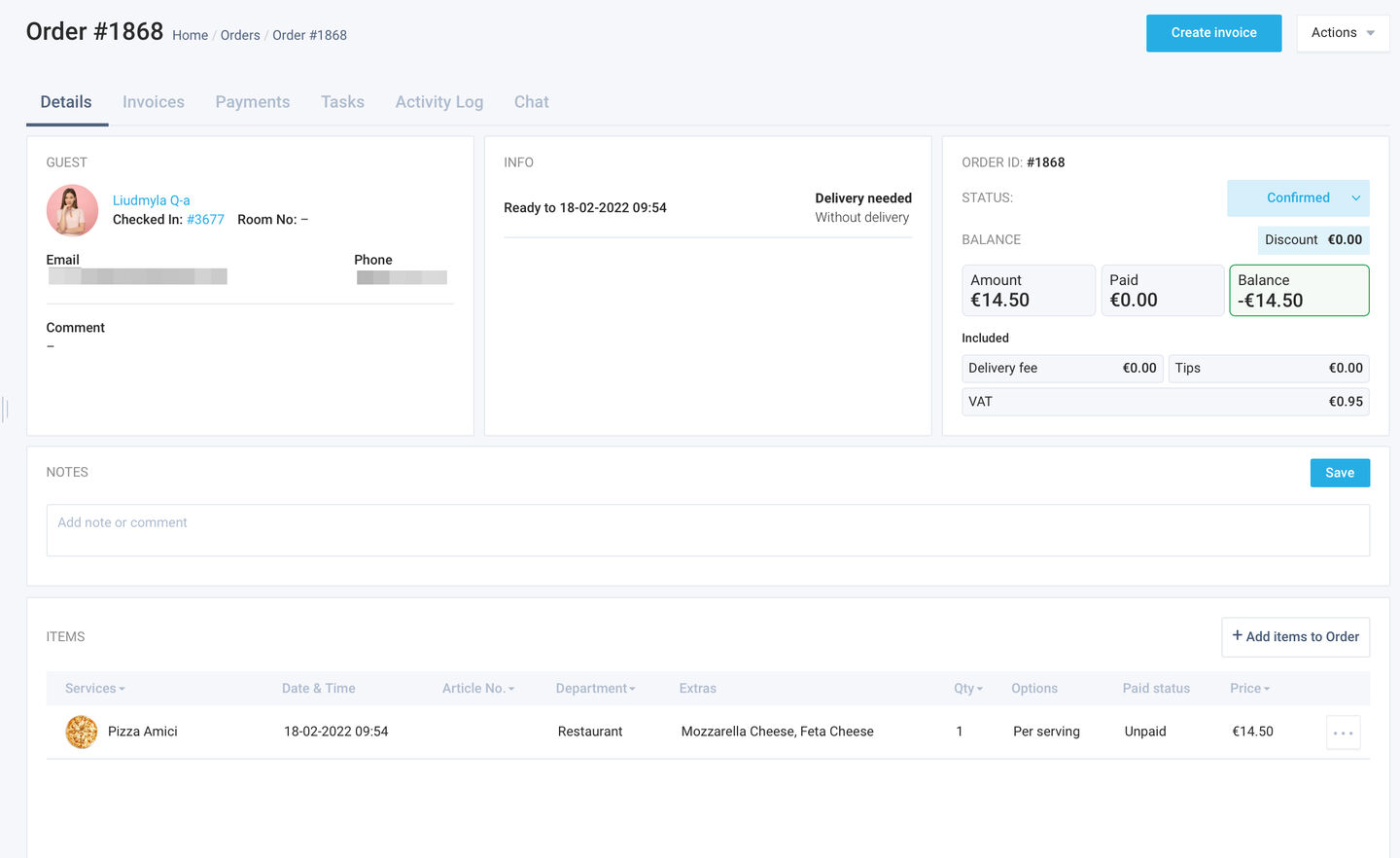 More features and improvements are now available
4. Tourism statistics for Germany and Switzerland and other countries have become more precise
Also, we've made it easy to handle from what country guests arrived. All guests' bookings that have no "Country" in their profiles are set by the Main guest's country. If the Main Guest has no country, the bookings of these guests are put to the "Not specified" field.
5. A few updates for Hotels in the Billing
a) Created Successful Payment Letter in subscription with Invoice Attached;
b) Added hiding "Pay now" button in paid period;
c) Added Cancel subscription flow;
d) All hoteliers who use the Explore plan will get emails that show how our system works.
6. Chats with guests became better: added ability to send photos and files in the Chat section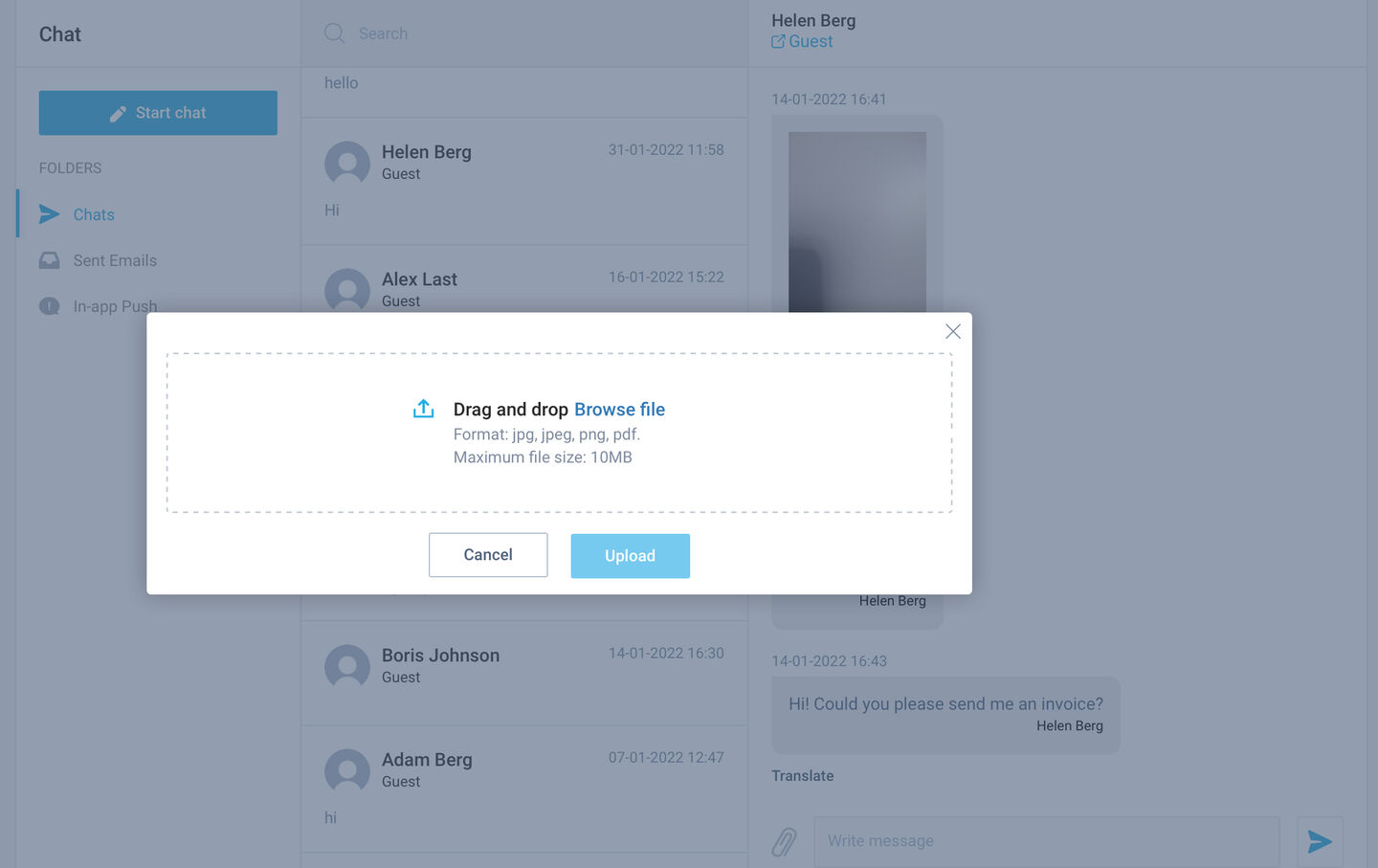 7. Alert for all Notifications was created
Alerts will be shown for 10 seconds and then disappear. By clicking on Alert, you will open the page of the department from which the notification came.
8. Created Release News Modal window in Portal to show new updates in the system
9. Added group actions "Add Check-in" "Add Check-out"
Added group actions "Add Check-in" "Add Check-out" in Reservation. Check-Out action can be made only by guests who paid Booking.
10. Added new Emails types for guests
a) Created automatic Birthday email with settings that allow to schedule emails to send at a specific date and time;
b) Created email for receiving Pin Code for Door Lock opening;
c) Created email with an invoice for Self Check-Out procedure.
11. Different enhancements in the system, including Invoice Preview and Front Desk views and filters
a) Better Invoice Preview;
b) Added filter "Early Check-in / Late Check-Out" in the Front Desk;
c) Added showing details for each Booking in the Front Desk;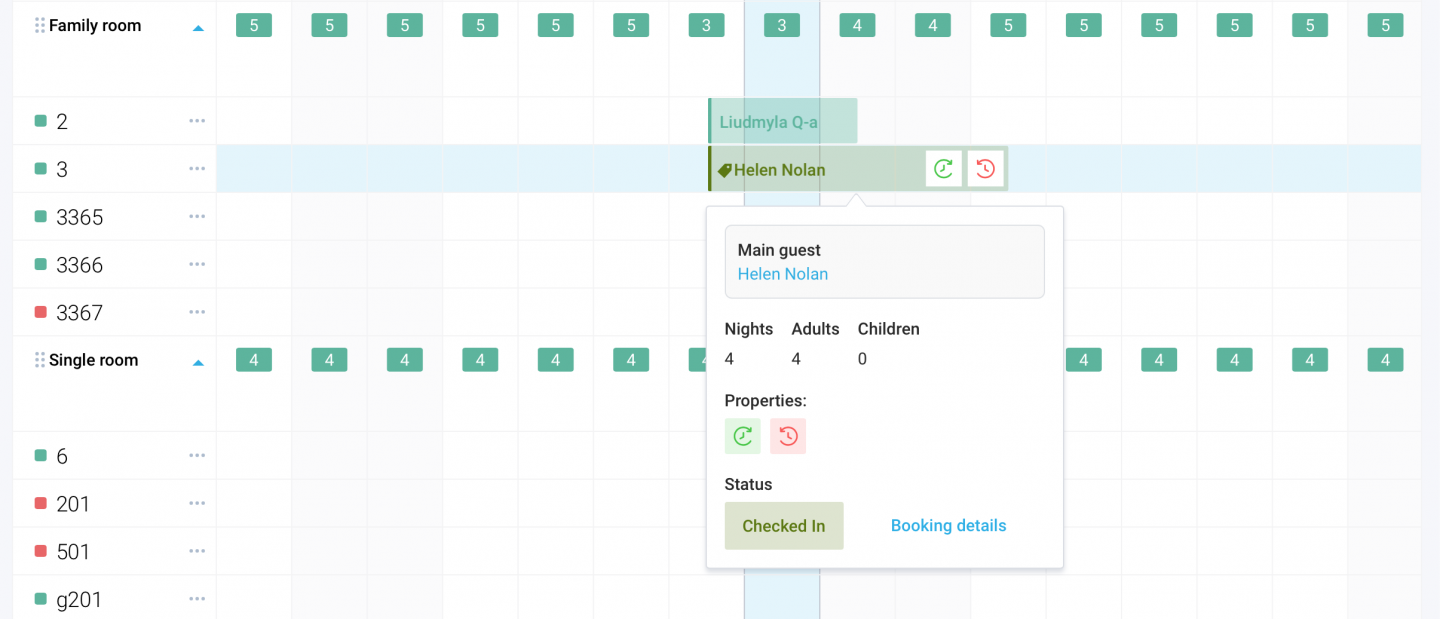 d) Added Files tab, where the Hotel can upload and open jpg/pdf/png files in the following sections: Documents / Departments / Housekeeping / Services;
e) Added filter "Show bookings without invoice/show bookings with open balance" in bookings in the Reservations;f) UI Improvements for Edit Departments.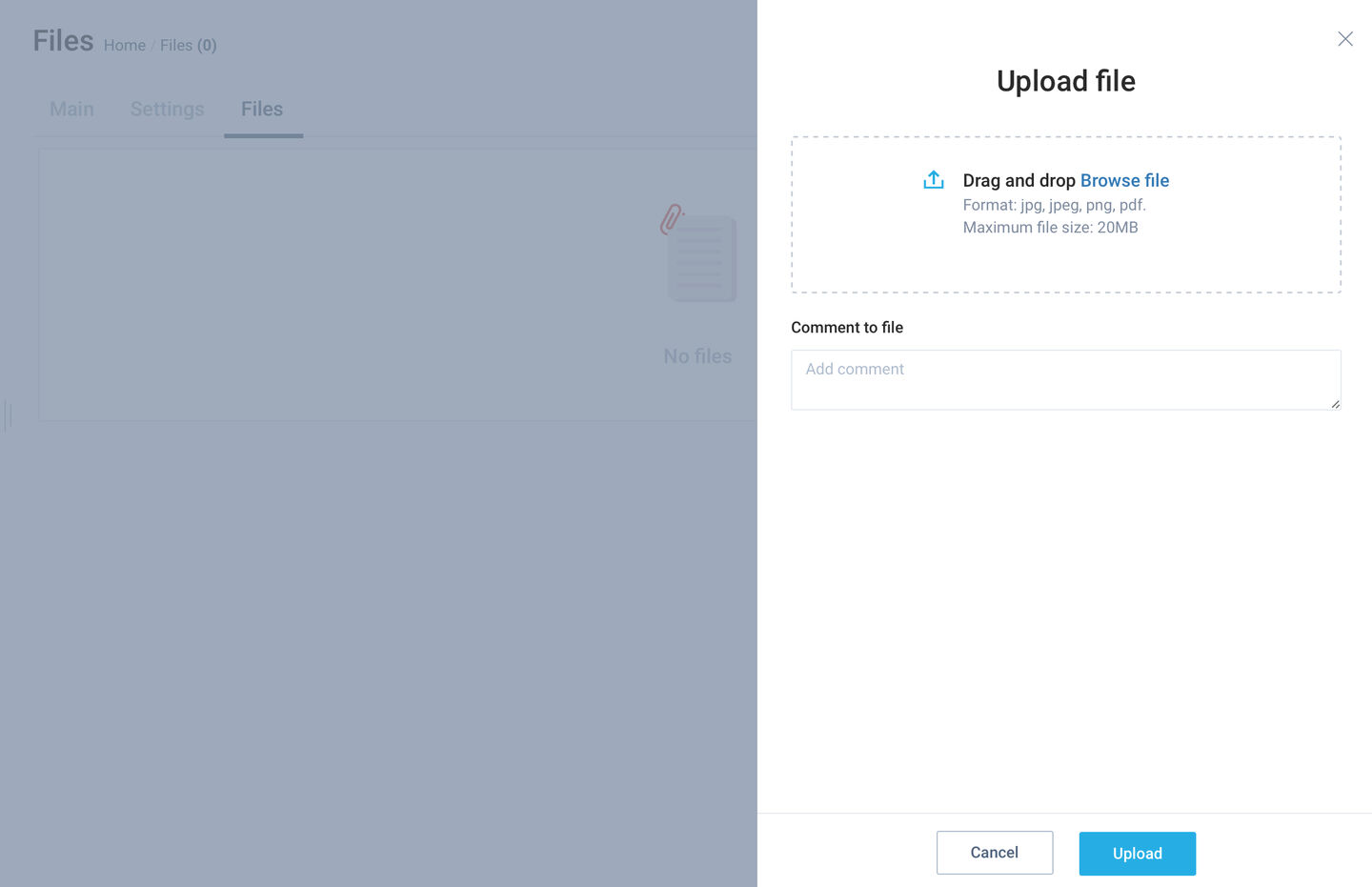 12. Made some minor fixes
a) Fixed rounding logic when editing accommodation amount;
b) Fixed accruals after editing city tax in the reservation, which includes refunded invoice;
c) Fixed duplicate sending emails for clients;
d) In the Communication page, hid empty chats.
If you have any questions or want to share what you think, please let us know. And stay tuned!
Learn more about the System Get free trial
Author: