Oct 28, 2022 3:07 PM
Welcome back to HotelFriend's product updates! Meet new features and enhancements that we're happy to present this week:
What's new for hoteliers?
1. Manage and customize multiple cash books with new extensions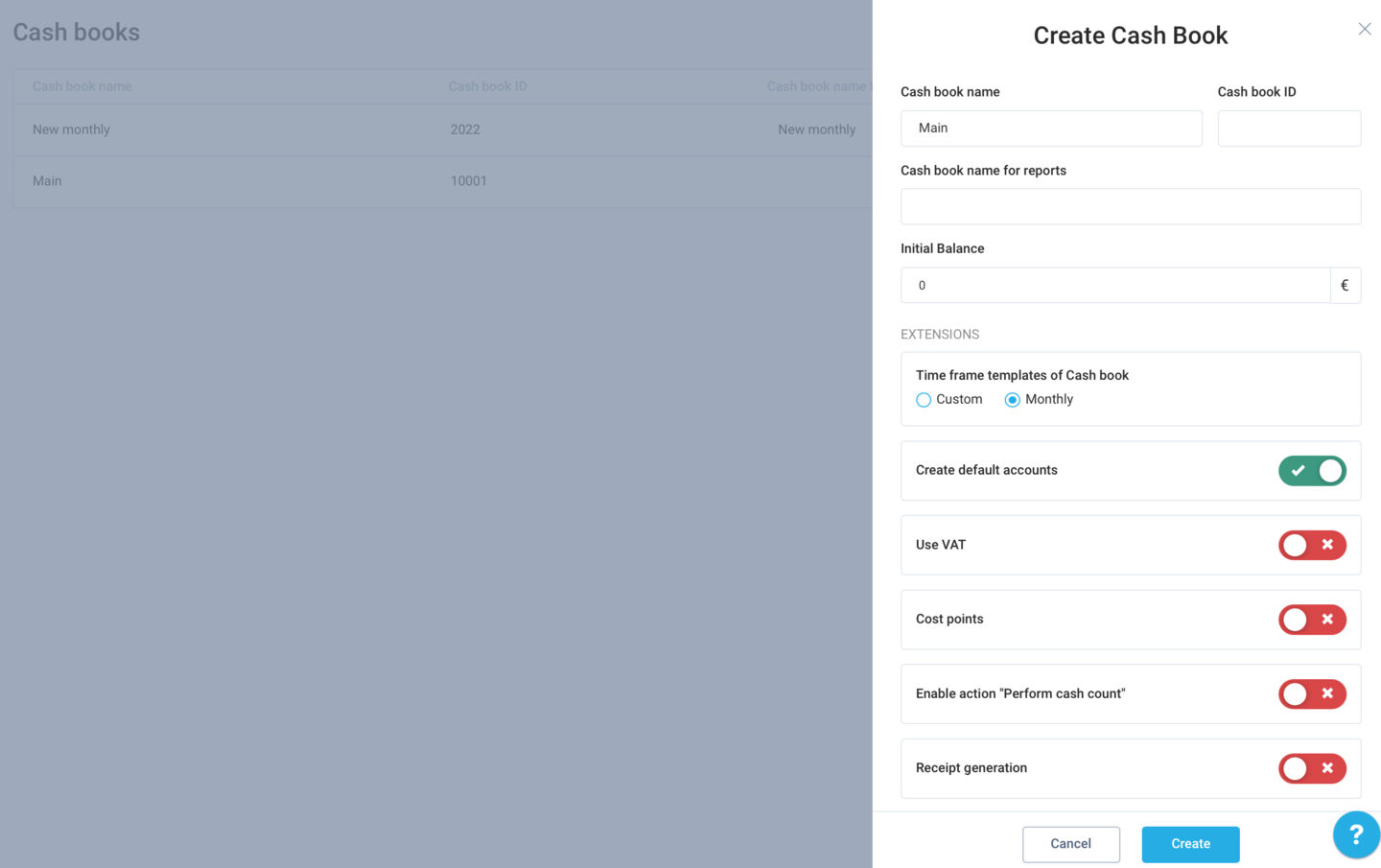 a) "Cashbook time-frame" extension: custom (with one flexible time frame) or monthly option;
b) "Default accounts" extension: choose between using default accounts and billing reasons, or creating them manually;
c) Cost points" extension: useful for specifying different sell points to be displayed in each recorded revenue or expense;
d) "Cash count" extension: applicable for monthly time-frame, allows entering the bank-notes amount and printing it to PDF;
e) "Use VAT" extension: specify whether to use or not VAT from general hotel settings in the cash book's billing reasons;
f) "Receipt generation" extension: automatically generates a receipt for each revenue or expense.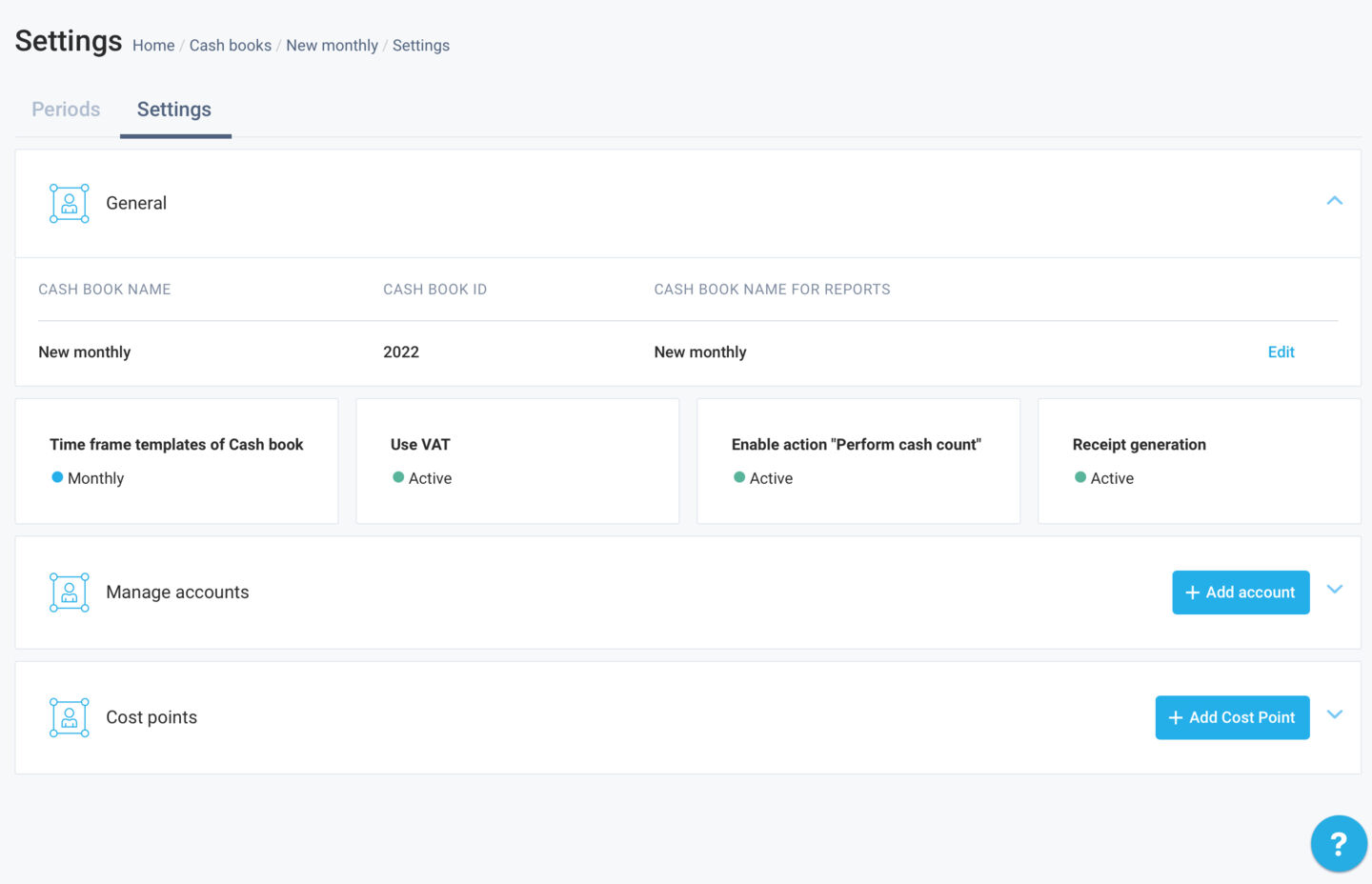 After creating a Cash Book, you can only change the name, ID and "Perform cash count" settings.
2. Minor invoicing improvements
A guest's name is now displayed near each ordered item listed in the invoice.
3. Enhanced bookings info on the Front Desk
A company name will be displayed in front of a guest's name in bookings.
4. The cleaning fee is now displayed in confirmation emails
Now the information about cleaning fees included in the price of a booking will be shown in confirmation emails.
5. Added a "Cancelled" status for orders
If the order is cancelled, the status of the order items will be changed to "Cancelled" and shown on the order card.
6. Extended functionality of the Department grid
We've added an opportunity to set Department to Employee and made it possible to display the number of employees per department in the Department grid.
7. Made some minor fixes
a) Fixed layout of a Booking card;
b) Fixed the display of the hotel employee's name in the record of activity log related to changing reservation status to "No Show";
c) Fixed the calculation of the current number of guests in the Check-in/Check-out report;
d) Fixed email template when Booking offer is created via Quick booking modal;
e) Fixed the process of changing the cleaning status to Dirty after the reservation status was changed to "Checked in".
Web release v.2.34.0: Booking Engine improvements
1. Added more customization options for the Booking Button
Hoteliers can now change the names of some buttons and elements In the Labels tab, which grants more freedom in customizing the Booking Button.
2. Added a feature of bounding services to the basket
This feature allows guests to choose which reservation their ordered services will belong to. If the guest has no reservations, but they added both the room and the service to the basket, then the ordered services will be linked to the room.
3. Minor UI enhancements
Changed the mode of displaying the number of Adults and Children in the interface of the Booking Engine.
4. Fixed a bug related to Deals modal window
Now the modal window of a deal can be closed correctly.
5. Fixed log-in via Facebook
6. Made some minor fixes
Our team is committed to continually improving your very special user experience. If you have any suggestions on how to make our product better for you, do not hesitate to share them with us!
Learn more about the System Get free trial
Author: