Sep 20, 2022 2:23 PM
Welcome back to HotelFriend's product updates! Further below, we'll share more details about new features we've added, as well as fixes we've made.
What's new for hoteliers?
1. Improved accommodation search in the "Add booking" modal window
Now you can search for accommodation in two ways:
a) Using the "Accurate" option, a default mode, which works as usual (you can search for certain groups and dates);
b) Using the "Upcoming" option, an advanced mode, which has much more search settings. It can help you to find accommodation for large groups in a more flexible way. It can show results not just for specific dates, but also from a certain date in the future.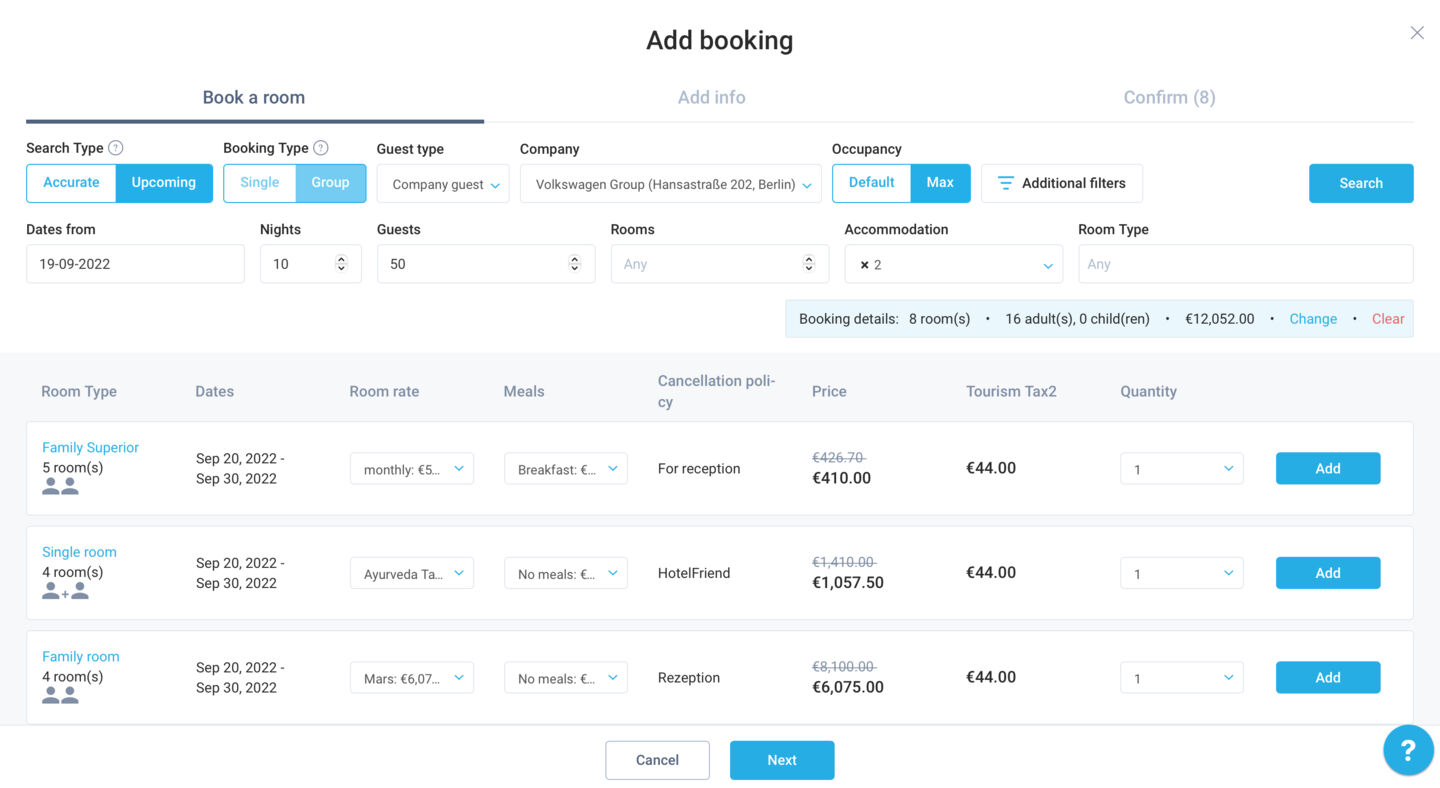 2. Added the "Split charges" option across the system
Now you can use the "Split charges" option in the Booking card, Order card, and Guest card.
3. Made some UI improvements
We've improved the UI for the "Add deal" and other actions all over the system.
4. Made some minor fixes
a) Main guest icons on Booking card.
b) The layout of multi actions on the Group booking card.
c) Date range picker in the "Add reservation" modal window.
d) "Room No" drop-down on the third step of the "Add Booking" modal.
Have any suggestions on how to improve our software to meet your specific needs? Please, share with us so that we could make your day-to-day workflow even better.
Learn more about the System Get free trial
Author: