Apr 6, 2023 2:56 PM
Meet more settings for the booking widget, better design of the "Check-in & Age" tab, and some other improvements that hoteliers have been asking for.
What's new for hoteliers?
1. The "Check-in & Age" tab is now more intuitive
We've made it easier for you to set check-in/check-out times, room rates for children, and early check-in/late check-out terms with a better layout for the "Check-in & Age" tab.
2. Language selection for the Booking Calendar widget
You can now choose the language you want your Booking Calendar widget to appear in on the website. Simply select one of the languages already configured in your system, copy the code snippet, and paste it onto your site. All tabs and buttons of the widget will be displayed in the language you've chosen.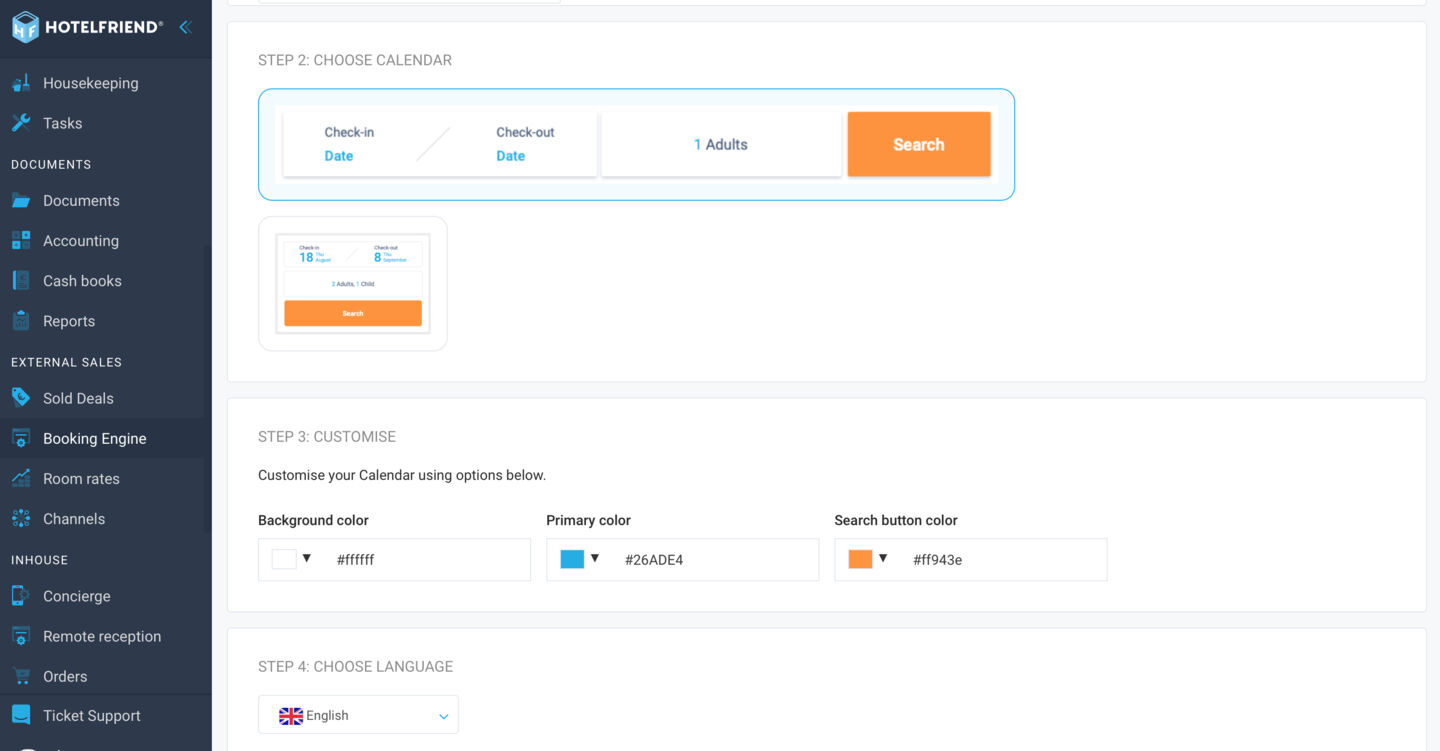 3. Bug fixes and visual improvements
Thanks to your feedback, we've made several tweaks to improve the look and feel of the system and fixed a few bugs, including:
a) Timetable saving issue for Meals in Room Rates
b) Error when creating a Booking offer for a guest without an email
c) Error when declining unconfirmed services in orders
d) Date-related bug in the reservation letter
e) Mass check-out issue in Reservations in the Due out status
f) Task display on the scheduler for all dates
g) Improved display of country, zip code, and city in the invoice for company
i) Access to the group creating in the Salto door lock integration
We value your suggestions on how we can further enhance our software to meet your specific needs. Feel free to share your thoughts with us to help us make your day-to-day workflow even smoother!
Learn more about the System Get free trial
Author: