May 2, 2023 10:31 AM
We've added a few new features to help you customize invoices, manage employees, and add passport data to the system with ease. Here's a summary of what's new!
What's new for hoteliers?
1. Enhanced Invoice customization in multiple languages
With this release, we've made it even easier for you to create visually appealing invoices that cater to your specific needs.
You can now use the new Invoice Header, Invoice Table, Vat Table, Payments Table, and Amount Format fields to customize your invoices. With the ability to rename these fields and set translations, you can provide a personalized experience to your customers in their preferred language.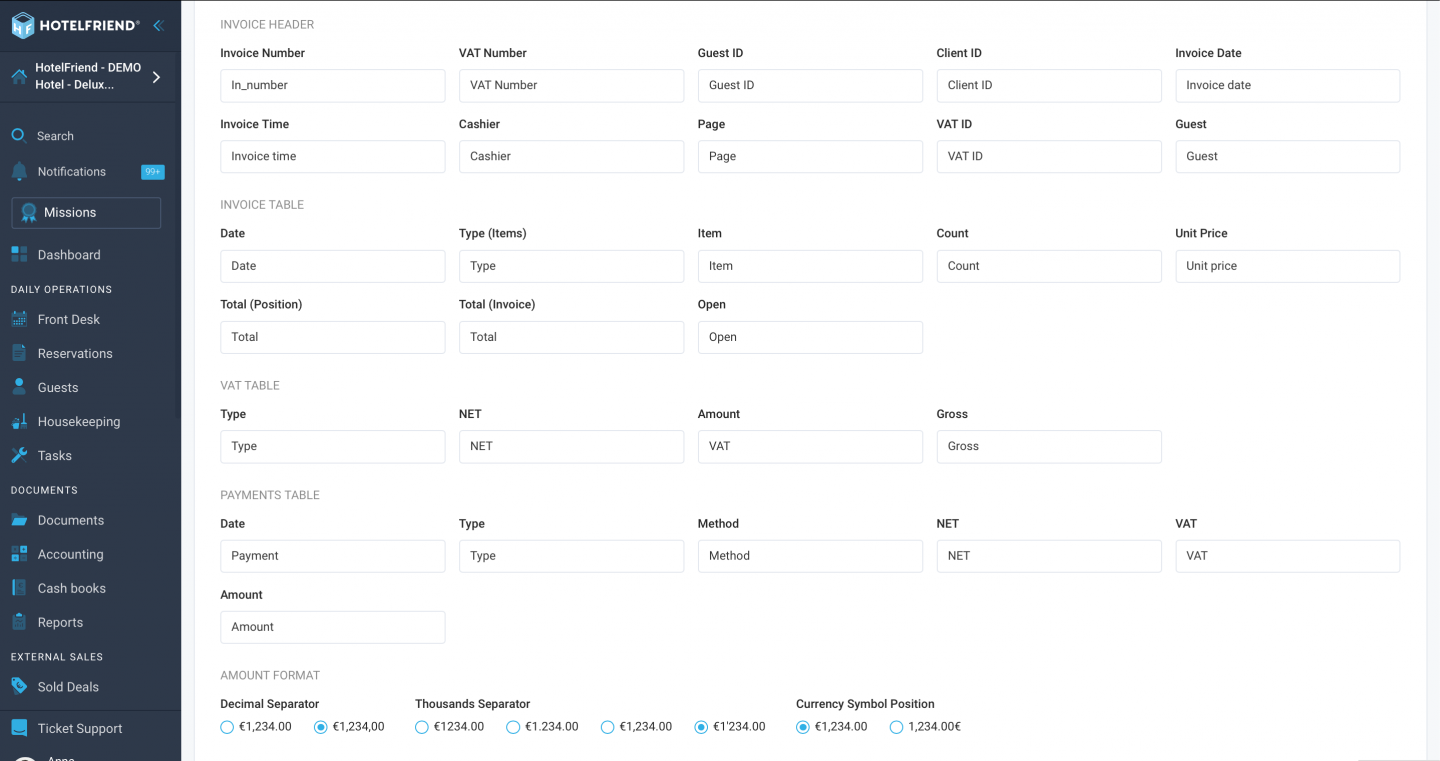 We've also added currency formatting, so you can set the currency format that best suits your needs. The Preview feature allows you to see the changes you make immediately, making it easier for you to adjust your invoices.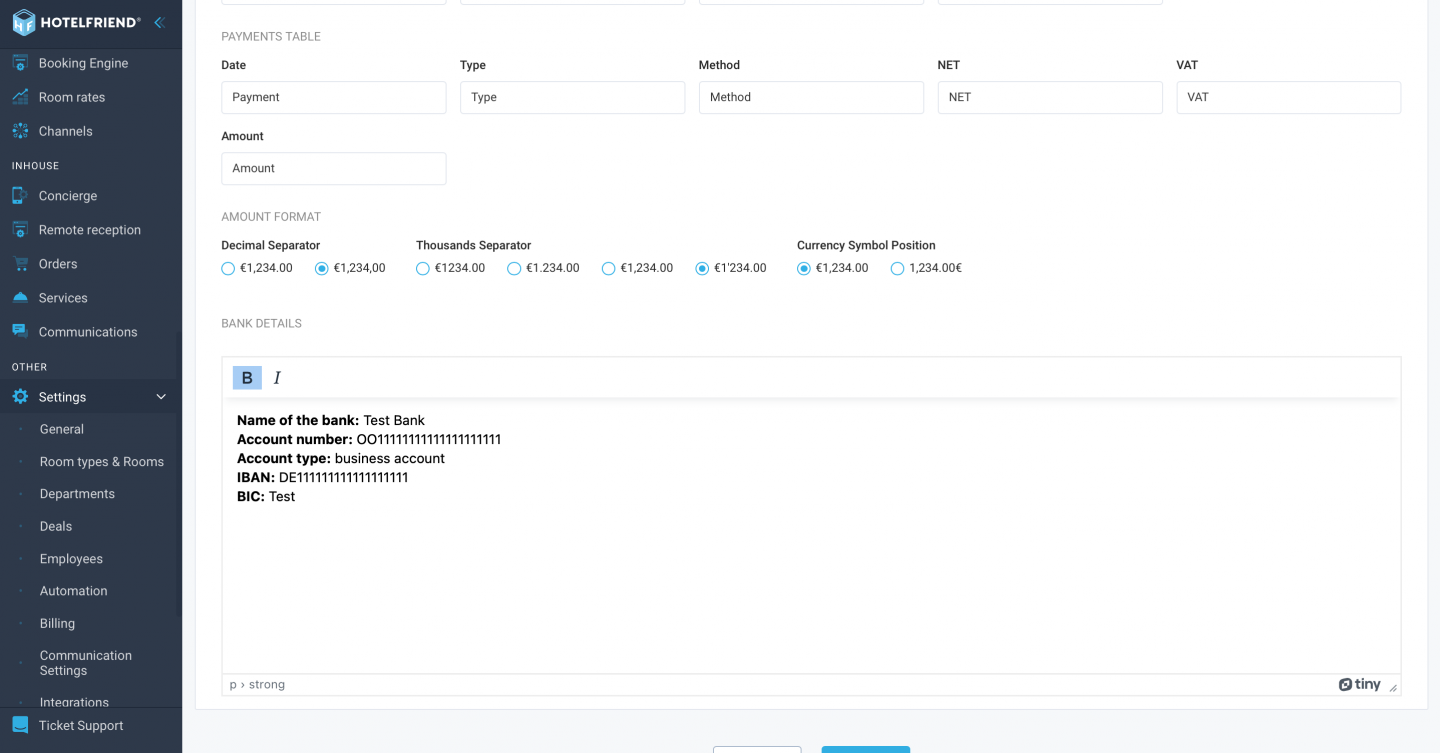 You can translate field names to the languages configured in your hotel. Enter the translation of a new field name for each language, save it, and give your customers a personalized experience that they'll appreciate.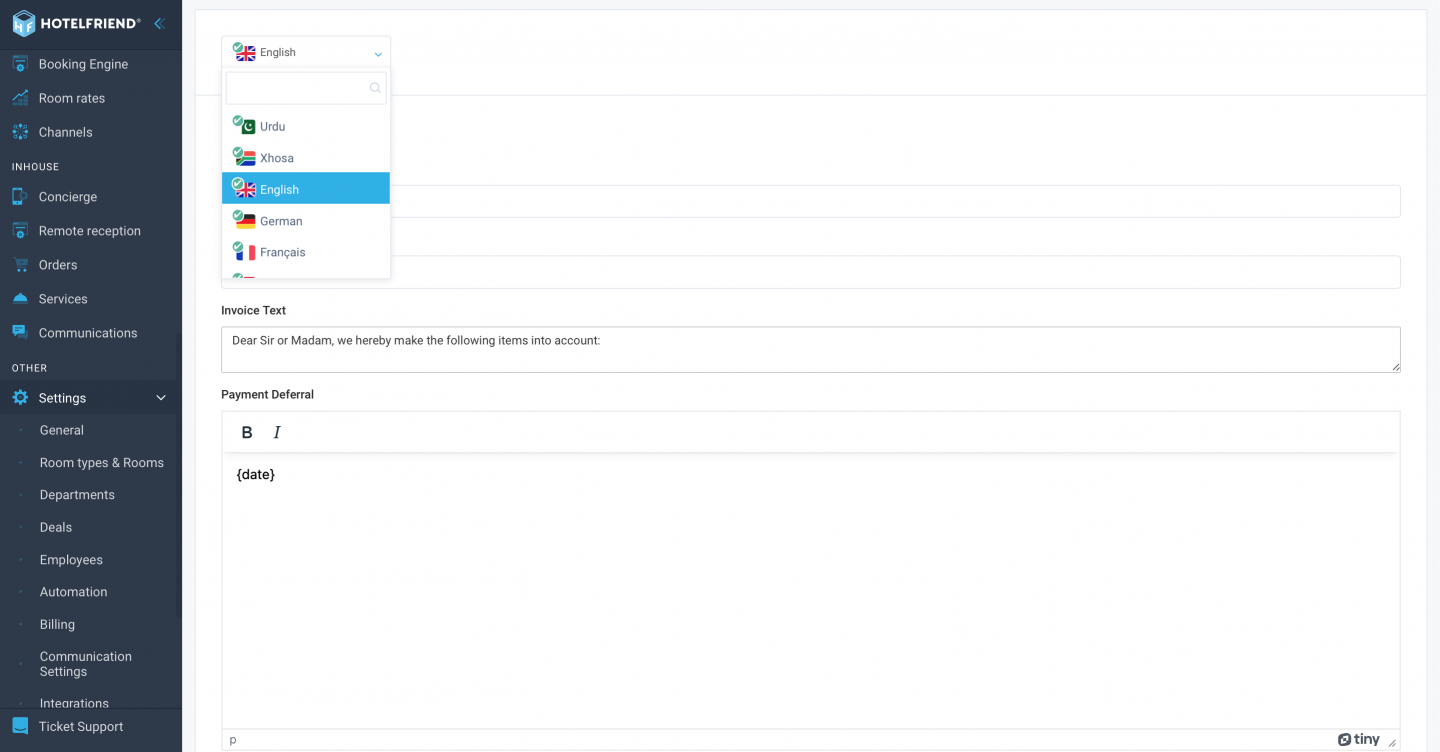 2. Personnel Database: the new way to manage employee data
Introducing Personnel Database – a new tool to manage employee data with ease. Located within the Employees module, this feature provides a comprehensive table view that neatly organizes all hotel staff based on their roles. The Personnel Database is one of the new features available on request.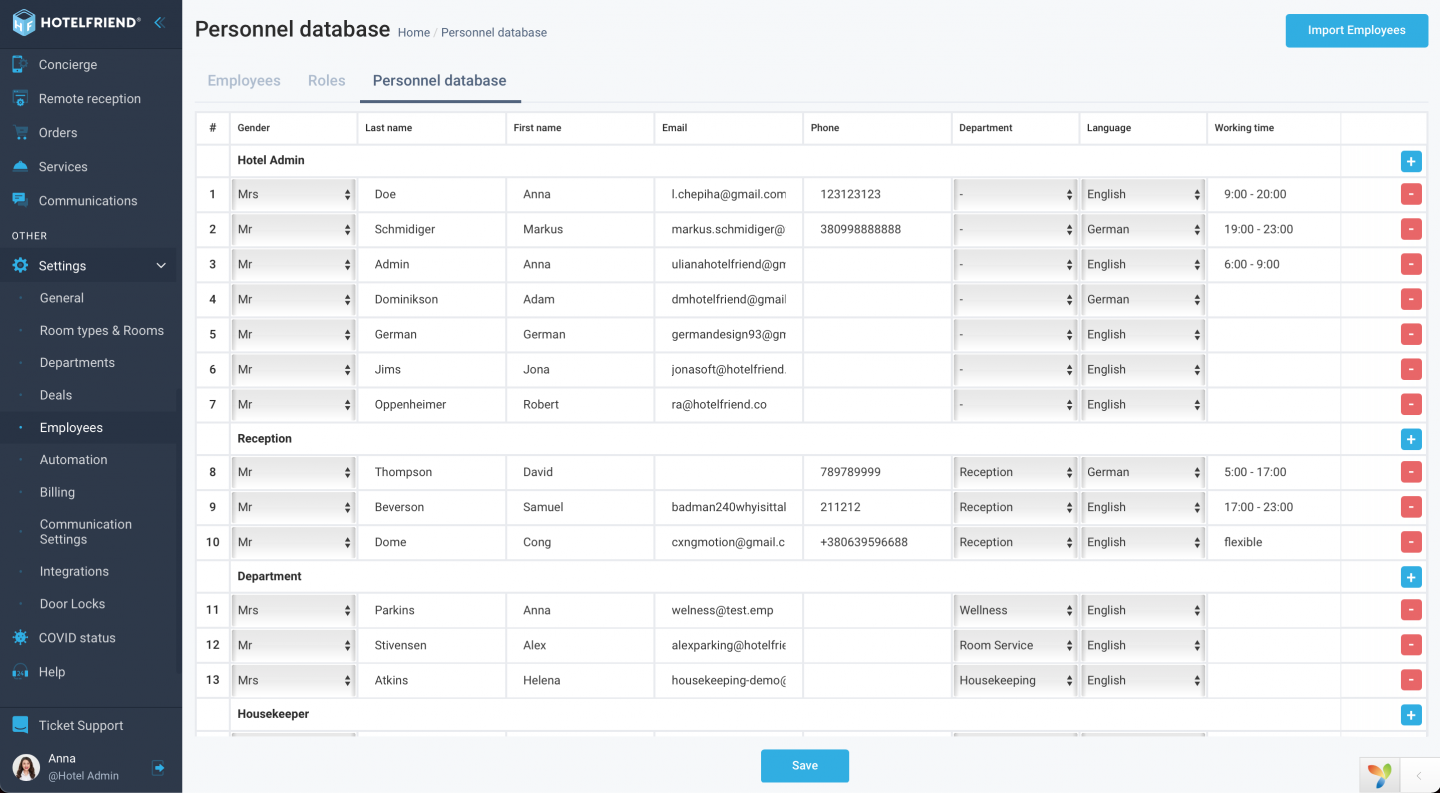 Easily add employees to the table with the "Import Employees" modal window. You can also add the data manually and fill in the details like Last Name, First Name, Email, Phone, Department, Language, and Working times.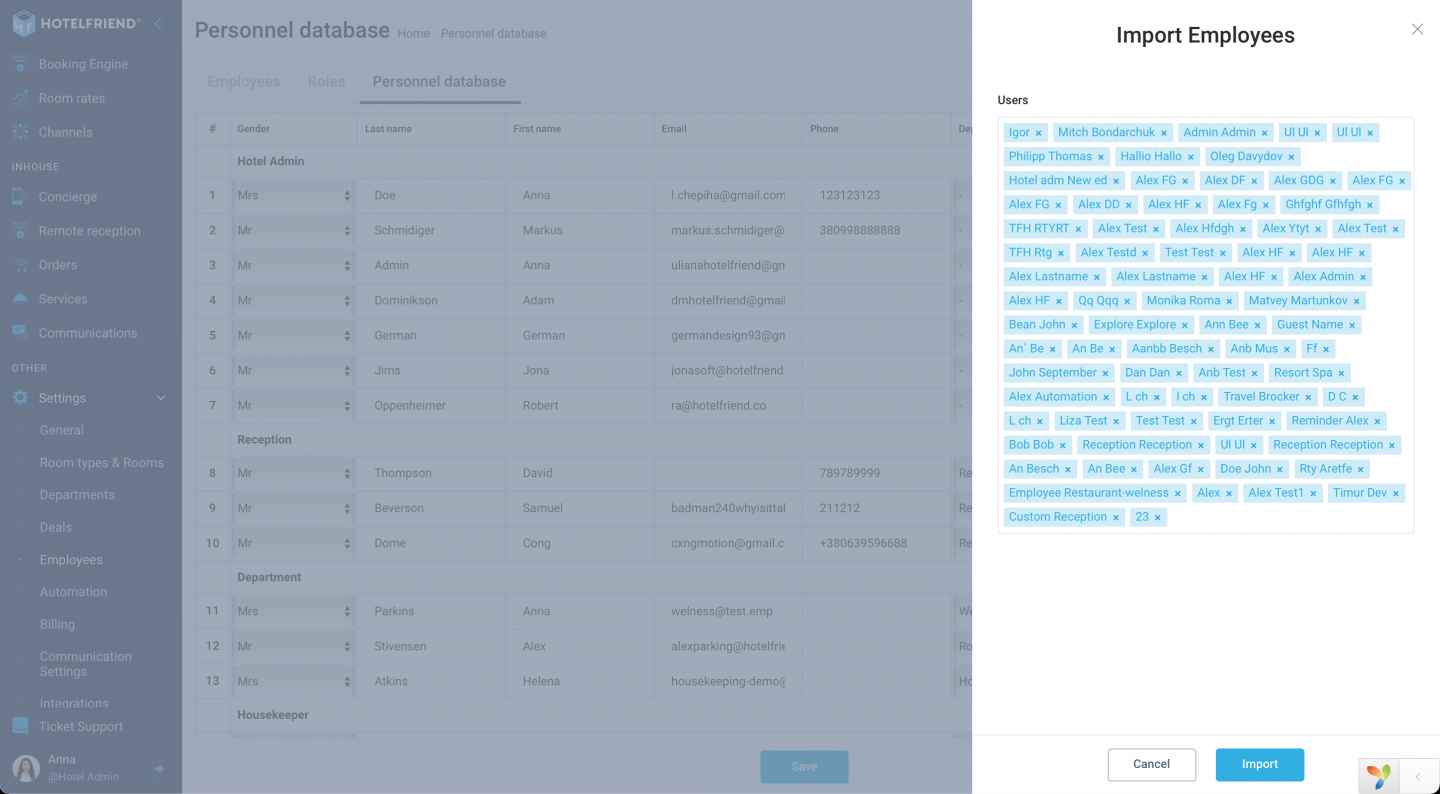 3. Streamlined deal management with Sales Restrictions and Stock Availability settings
In response to customer feedback, we've added new toggles to the Deals module to give you more control over your offers. When creating or editing a deal, you'll now see "Stock and Availability" and "Sales Restrictions" settings.
● Stock and Availability
By enabling the Inventory toggle under Stock and Availability, you can specify the number of deals of a certain type that are available for sale. You can also limit the number of items available per day by turning on the Limit Period toggle.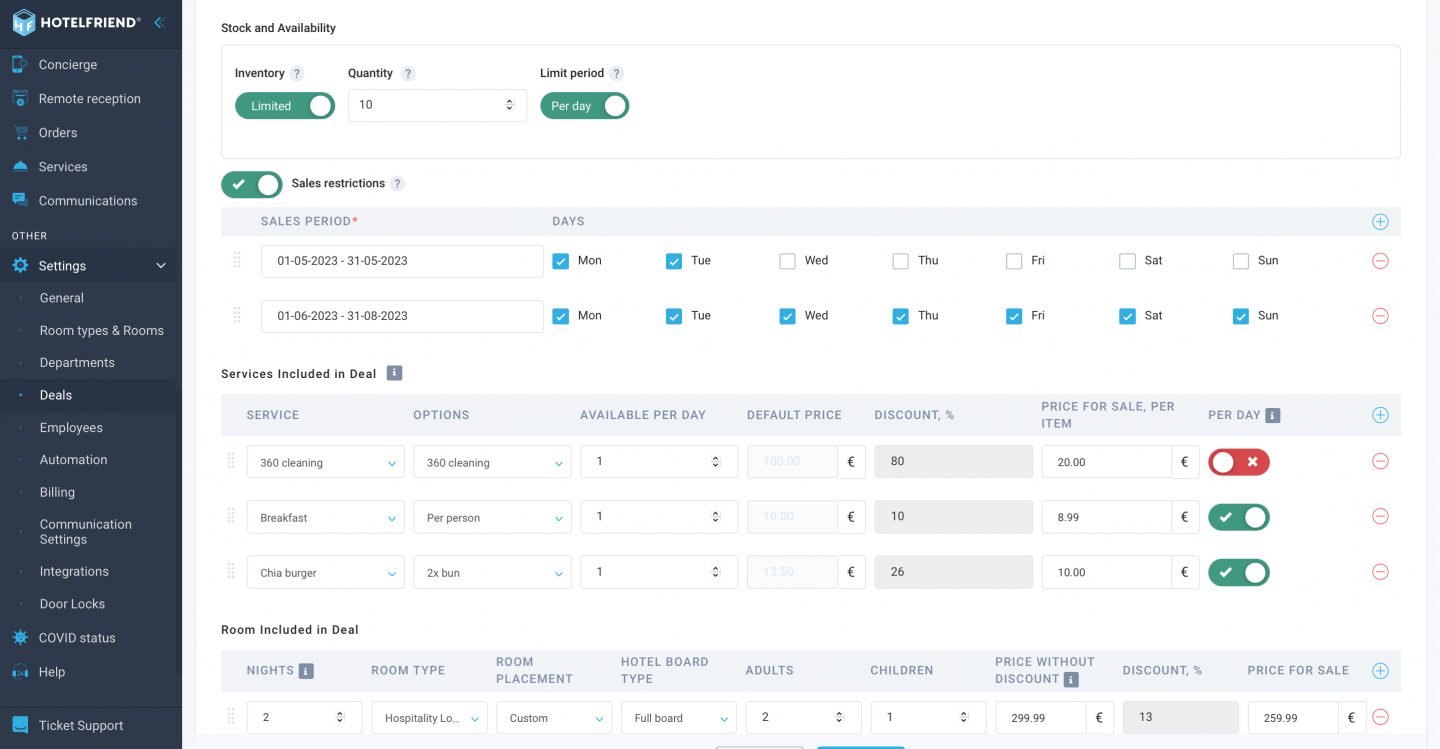 ● Sales Restrictions
The Sales Restrictions toggle allows you to set restrictions on deal sales. In Sales Restrictions, you can specify the days of the week or time period when this deal will be available for sale.
For example, if you only want your deal to be available on Mondays and Tuesdays, you can check these boxes. You can also set a Sales Period during which the deal will be available for booking.
4. Custom booking period option for Booking Engine and channels in Quota settings
This feature allows you to set the period during which you want to sell rooms on the Booking Engine, with minimum prices and room quotas automatically calculated for that period. The data is then displayed on the Front Desk for easy access.
By default, the system calculates prices and quotas for a year, but with this new feature, you can set up a calculation for up to 3 years in advance for the Booking Engine. For Channel Manager, the calculation is limited to 1.5 years.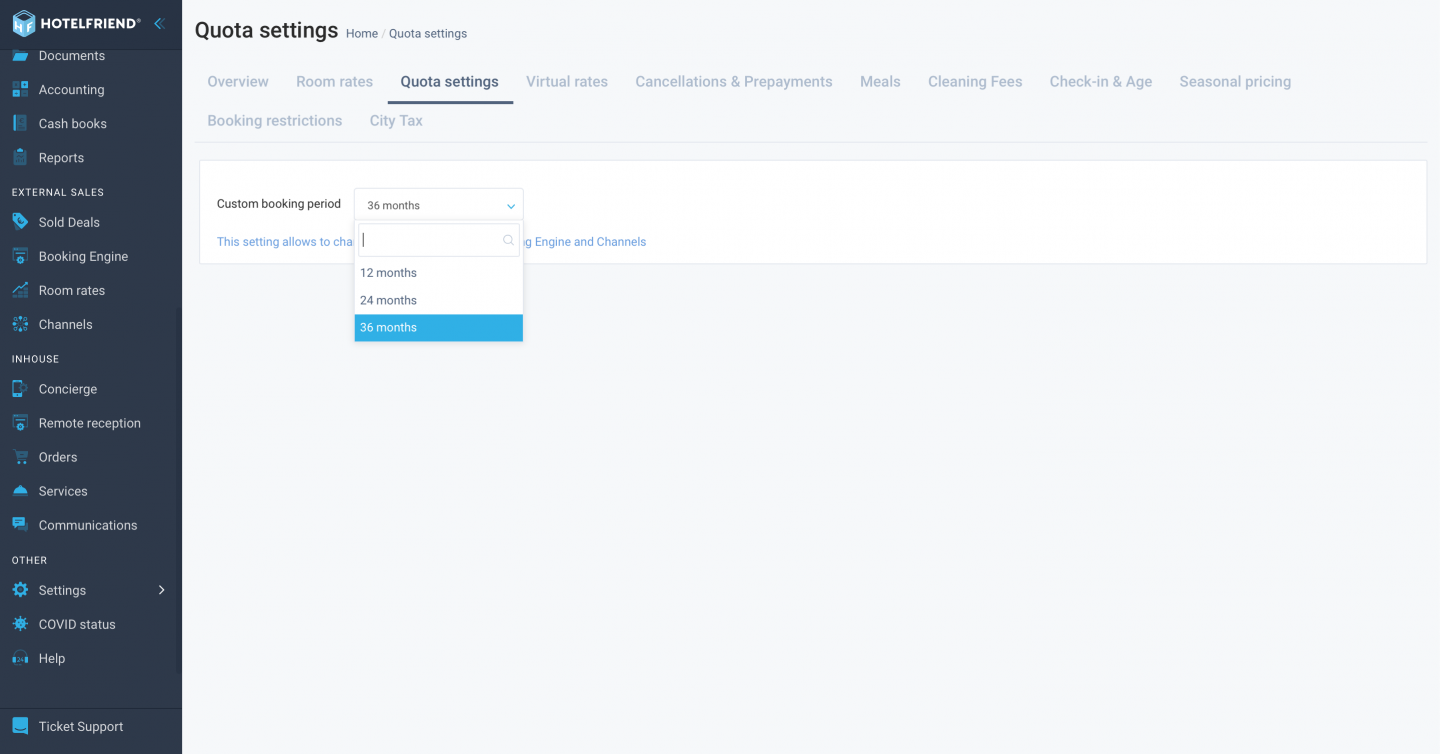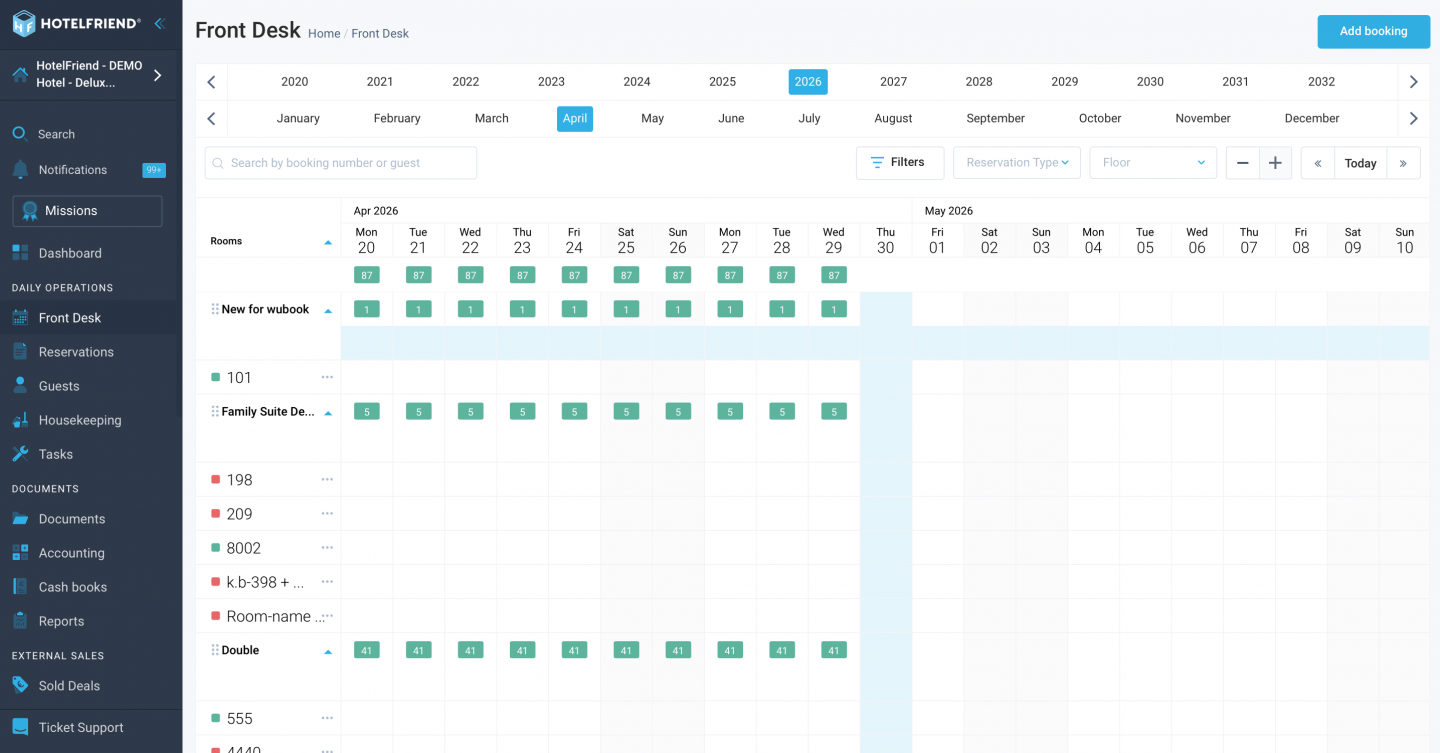 Please note that the Booking Engine Quota is an extra feature only available on request.
5. Seamless integration with Salto Space for door locks management
HotelFriend is excited to announce its integration with Salto Space access control software, making it easier for hotel administrators to keep track of user access information for virtually all doors in their facility.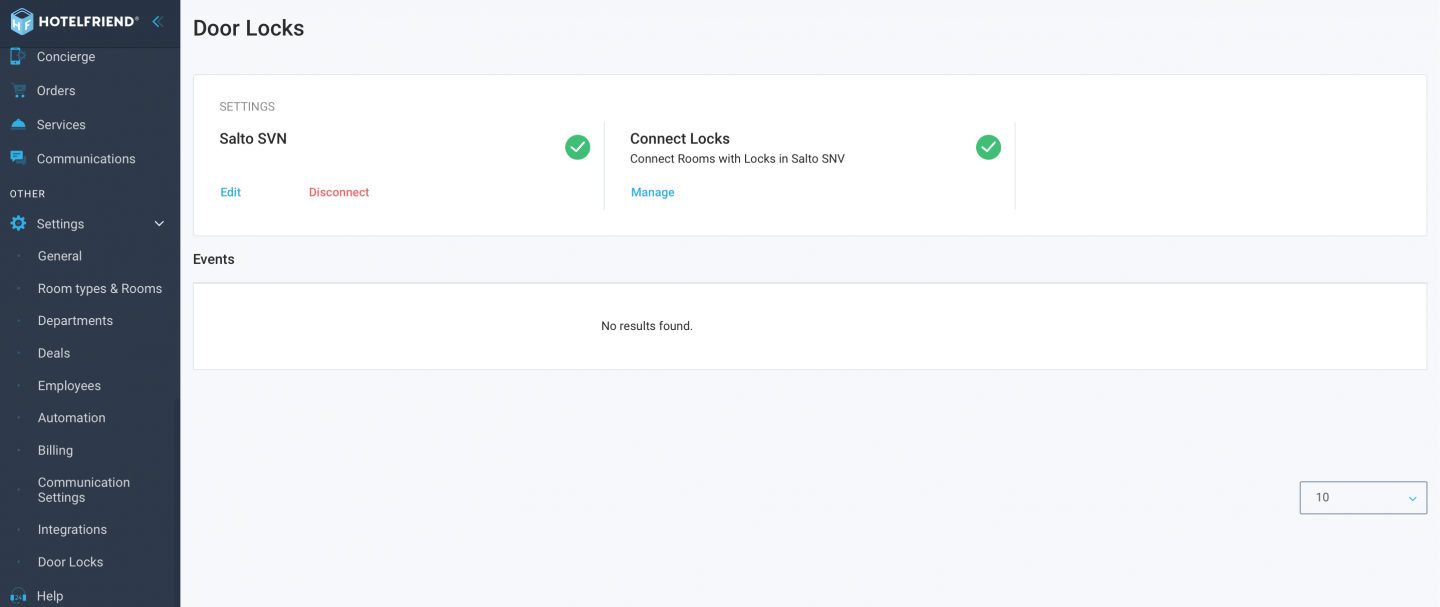 ● Encoding key cards in the HotelFriend PMS
With Salto Space integration, HotelFriend users can now encode key cards for guests directly within the system. Rooms can easily be matched with locks that work on SVN technology.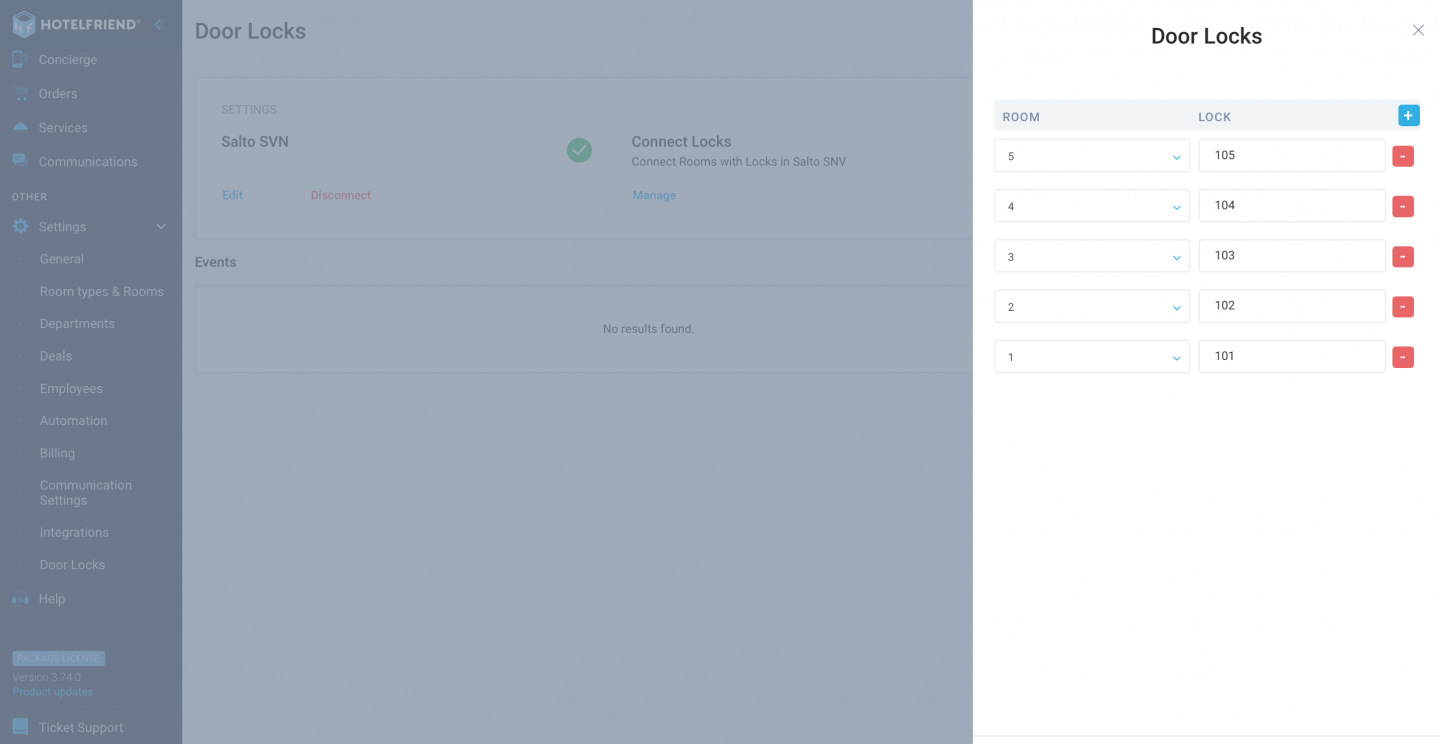 After the setup is complete, an icon with a key will appear next to the reservation, enabling you to read and program physical key cards for guests.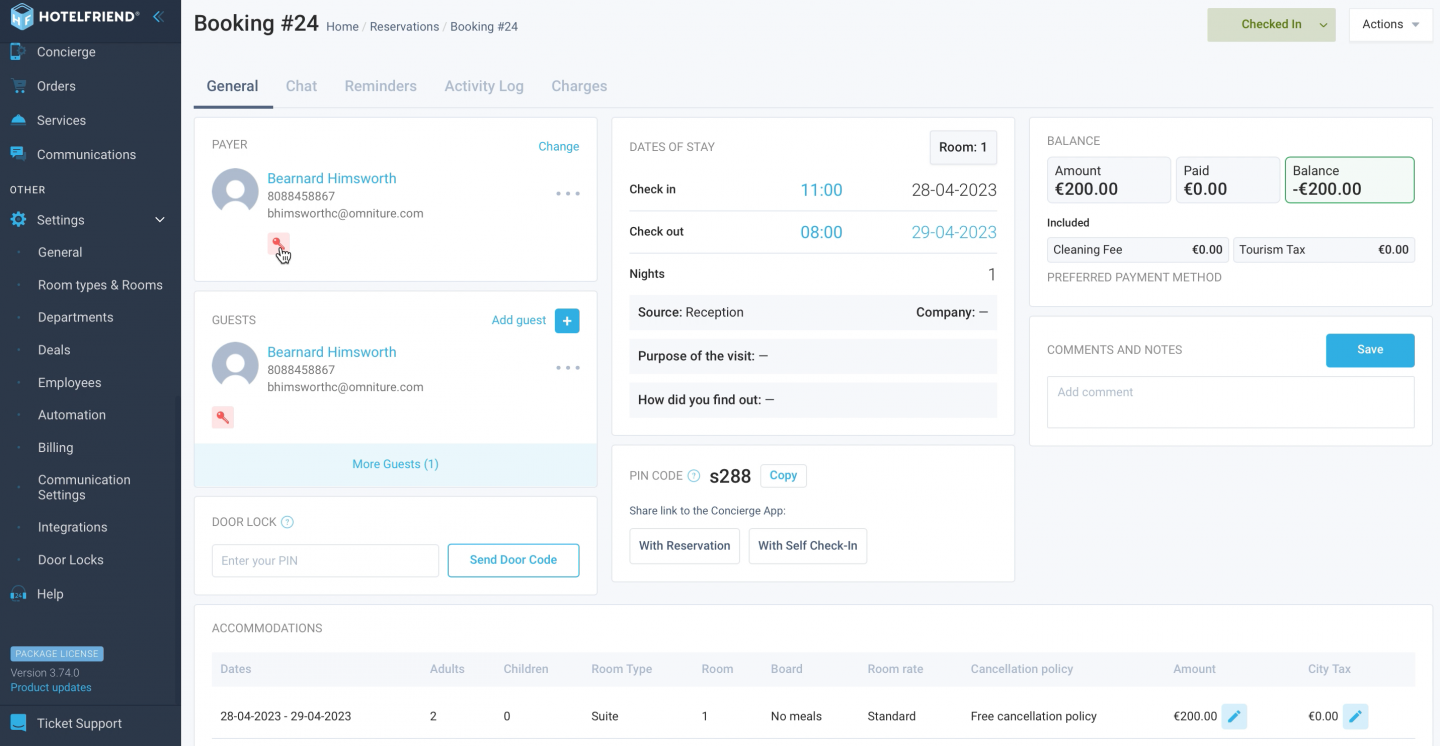 In the reservation, you will see a list of guests without keys. Once you click Encode, the key icon next to the guest's name will turn green, indicating that the card for that guest has been successfully created.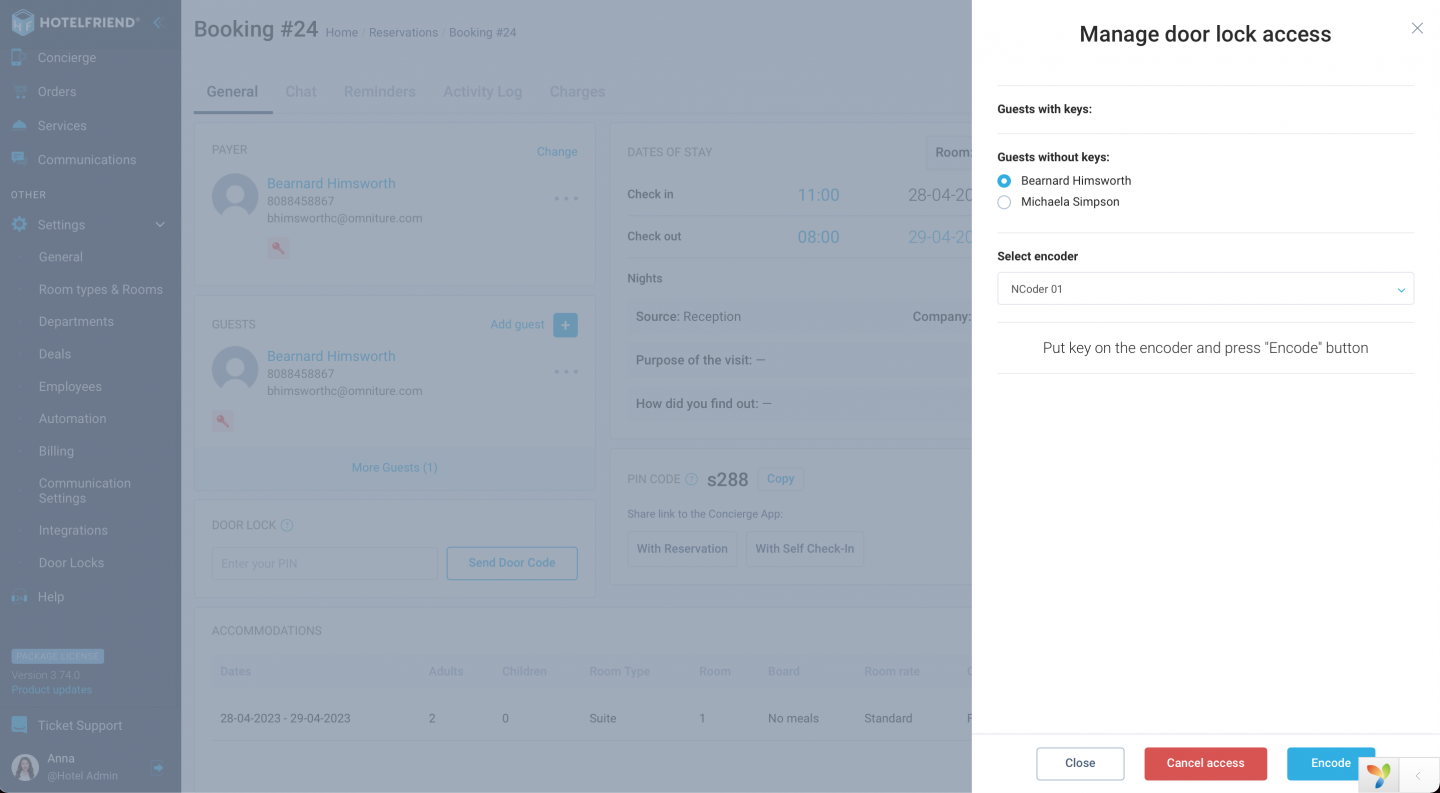 6. Effortless guest check-in with Thales Passport Swiper Integration
The Thales Passport Swiper Integration allows hotel staff to quickly and easily collect guest information during check-in. Instead of manually entering all the details, hotel staff can use a swiper device to instantly read the information from the guest's passport.
● Adding passport data to the system with Passport Swiper
To get started, simply select the Passport Swiper option in the booking card.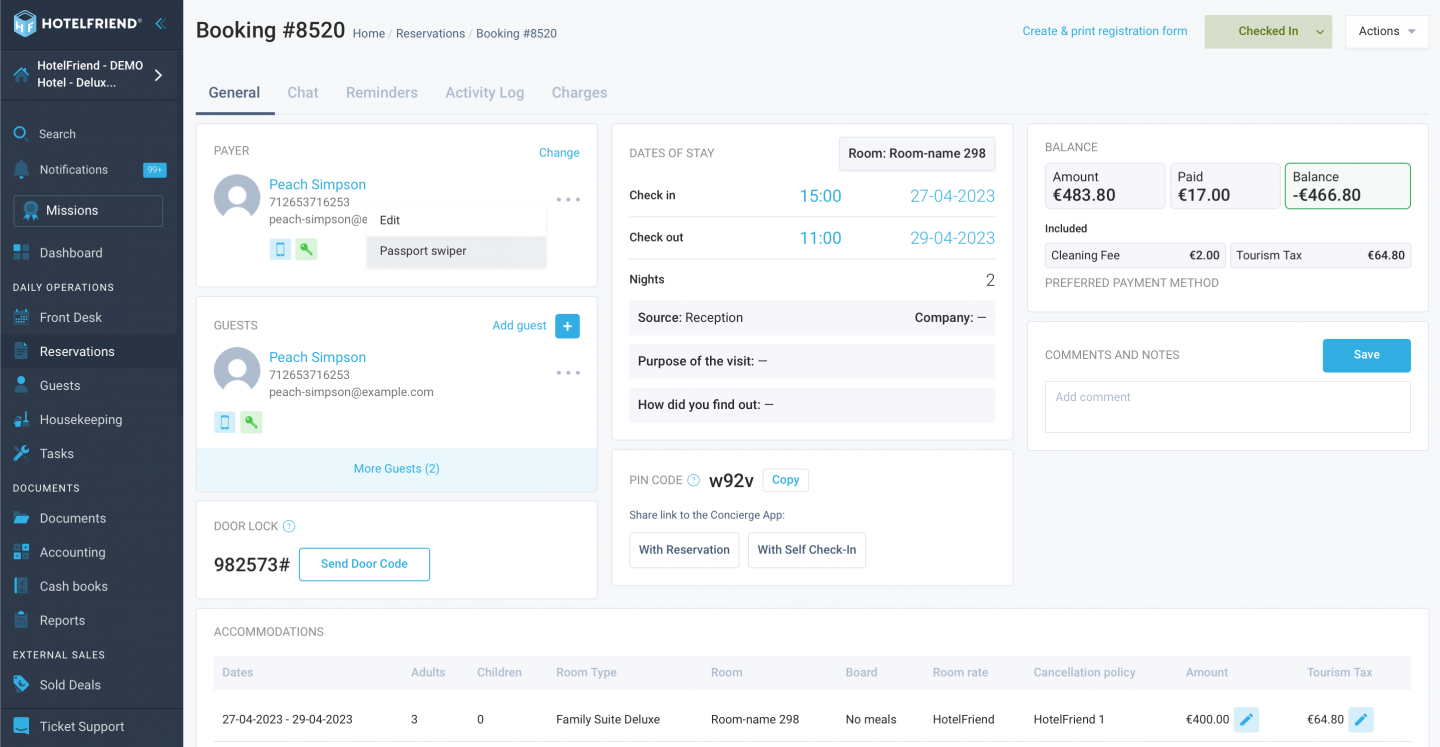 This will bring up a modal window where you can click on the "Waiting for swipe" button. Then, swipe the passport on your device and all the guest's data will be transferred to the system. Before adding the data to the guest card, you can check and edit it as needed.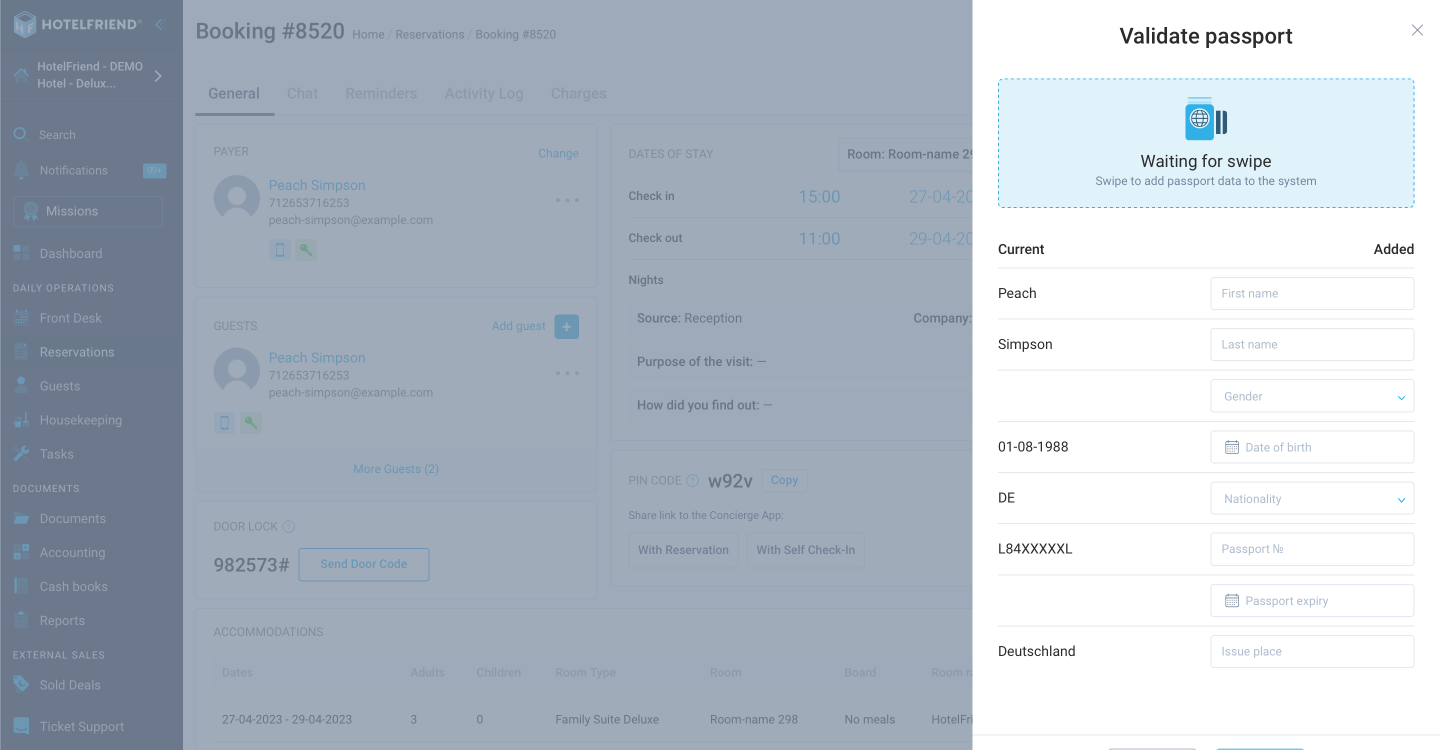 7. Improved layout for Management and Check-In/Check-Out Reports
The new layout for the Management, Check-In, and Check-Out reports provides a more user-friendly experience for hotel staff. The updated design includes icons to easily identify Fast Check-In reservations and a new font that makes it easier to view the information.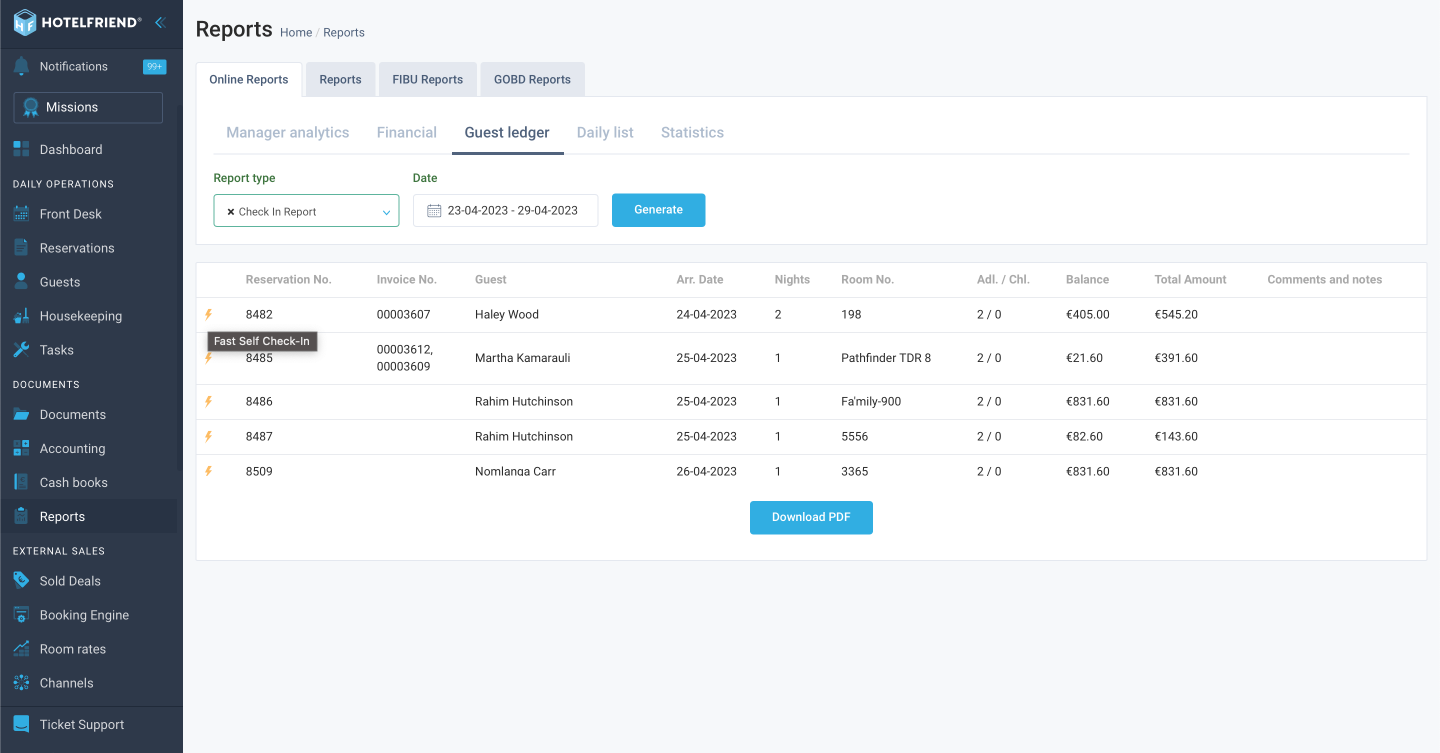 8. Extended Duration Time for services
With this new update, users can now set the duration time for their services up to 800 minutes, instead of the previous limit of 300 minutes. Now you can offer longer services, such as spa treatments, that require more time to complete.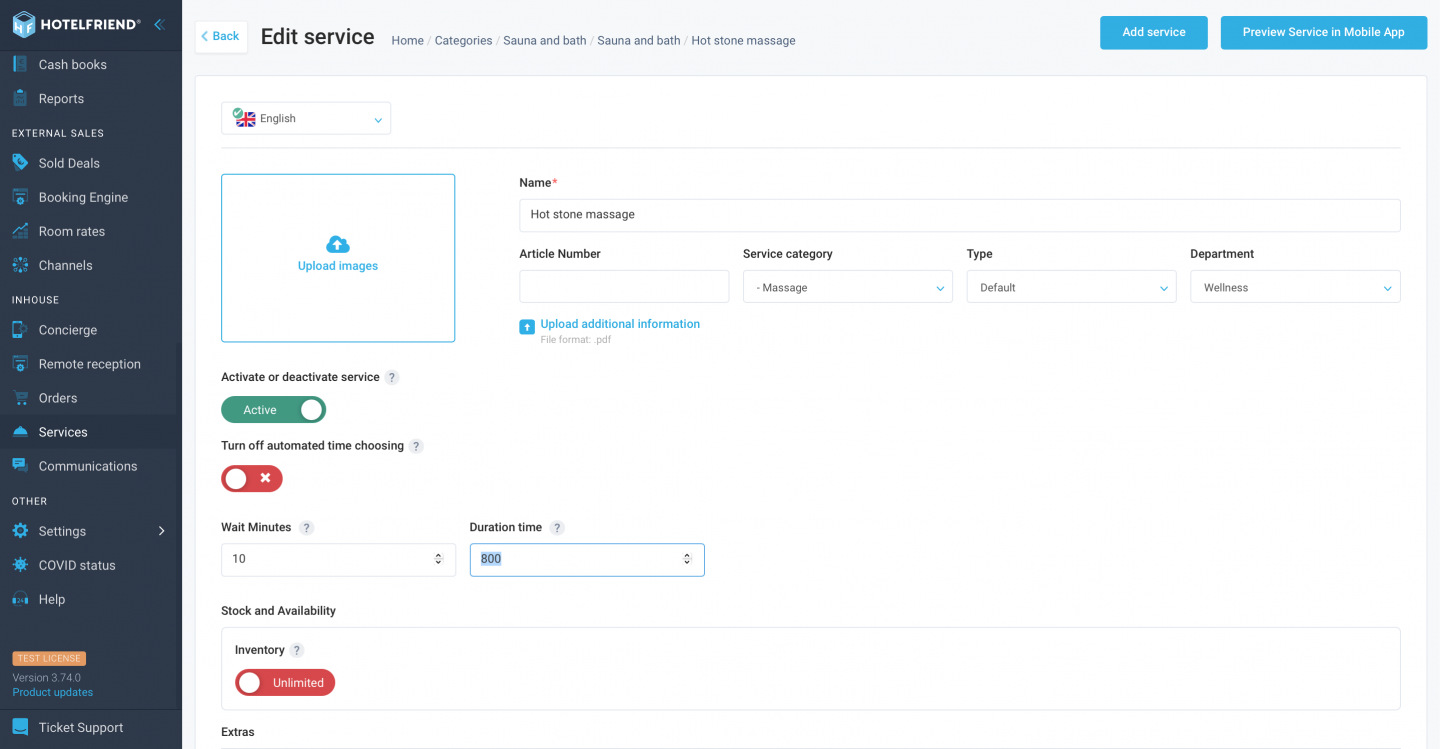 9. Bug fixes and UX/UI improvements
a) Enhanced layout for the "Payment details for your reservation" email.
b) Improved Booking card layout.
c) Improved search for the "Search items" block in the "Add order" window.
d) Fixed error that prevented adding additional guests to the reservation.
e) Fixed an error related to VAT rates that occurred at the time of creating the invoice.
f) Fixed an error that prevented the display of all 20 photos attached to the registration form.
g) Fixed an error that occurred when creating an order for a virtual guest.
i) Improved German translations for "Lunch" and "Dinner".
Your feedback is crucial to our success, and we encourage you to share your thoughts and ideas with us. Together, we can continue to build a product that you love and enjoy using every day.
Learn more about the System Get free trial
Author: