Jun 8, 2023 4:11 PM
From the ability to perform more group actions for bookings to extended access for the Reception employee role, we've got you covered. Our new updates are aimed at enhancing efficiency, compliance, and accessibility, ensuring that you have everything to succeed.
What's new for hoteliers?
1. Group action to modify dates for several bookings at once
We've made it easier to extend or decrease the duration of multiple bookings at once in the Reservations module. With the new "Change reservation dates" group action, you can effortlessly move several reservations to different dates simultaneously.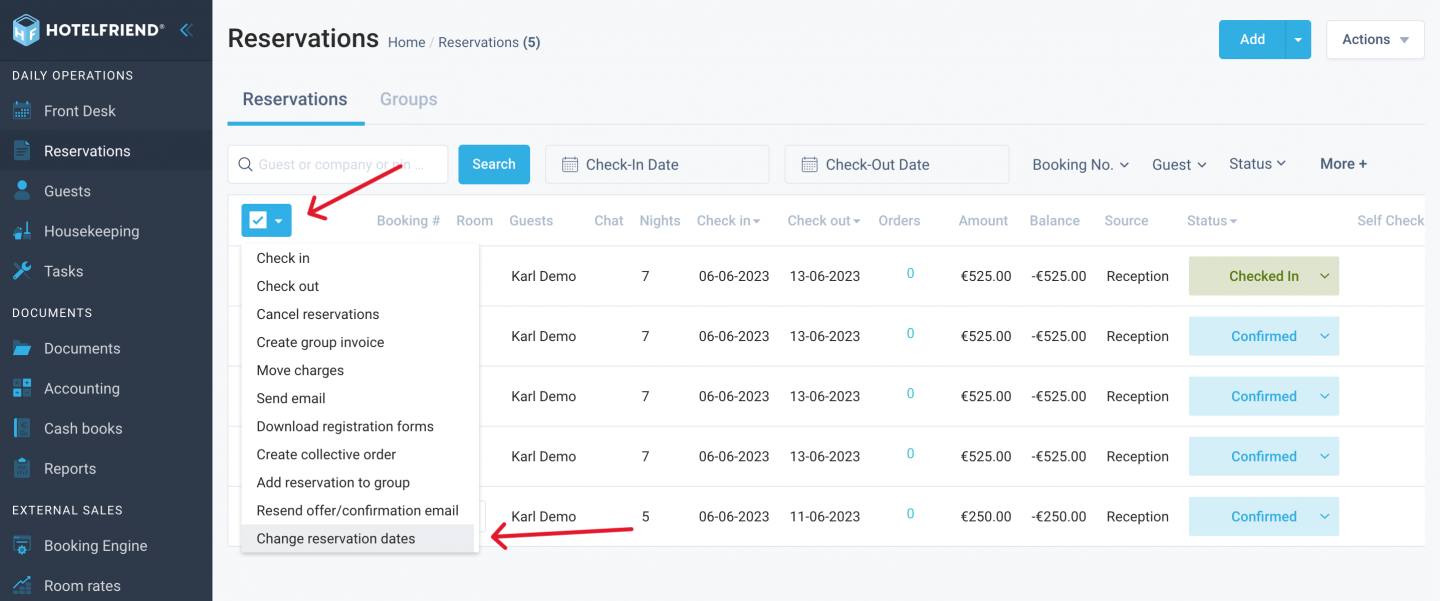 This feature is accessible on both the Groups and Reservations tabs. If another booking for the selected dates already exists, the feature will prevent overlapping reservations for the same period.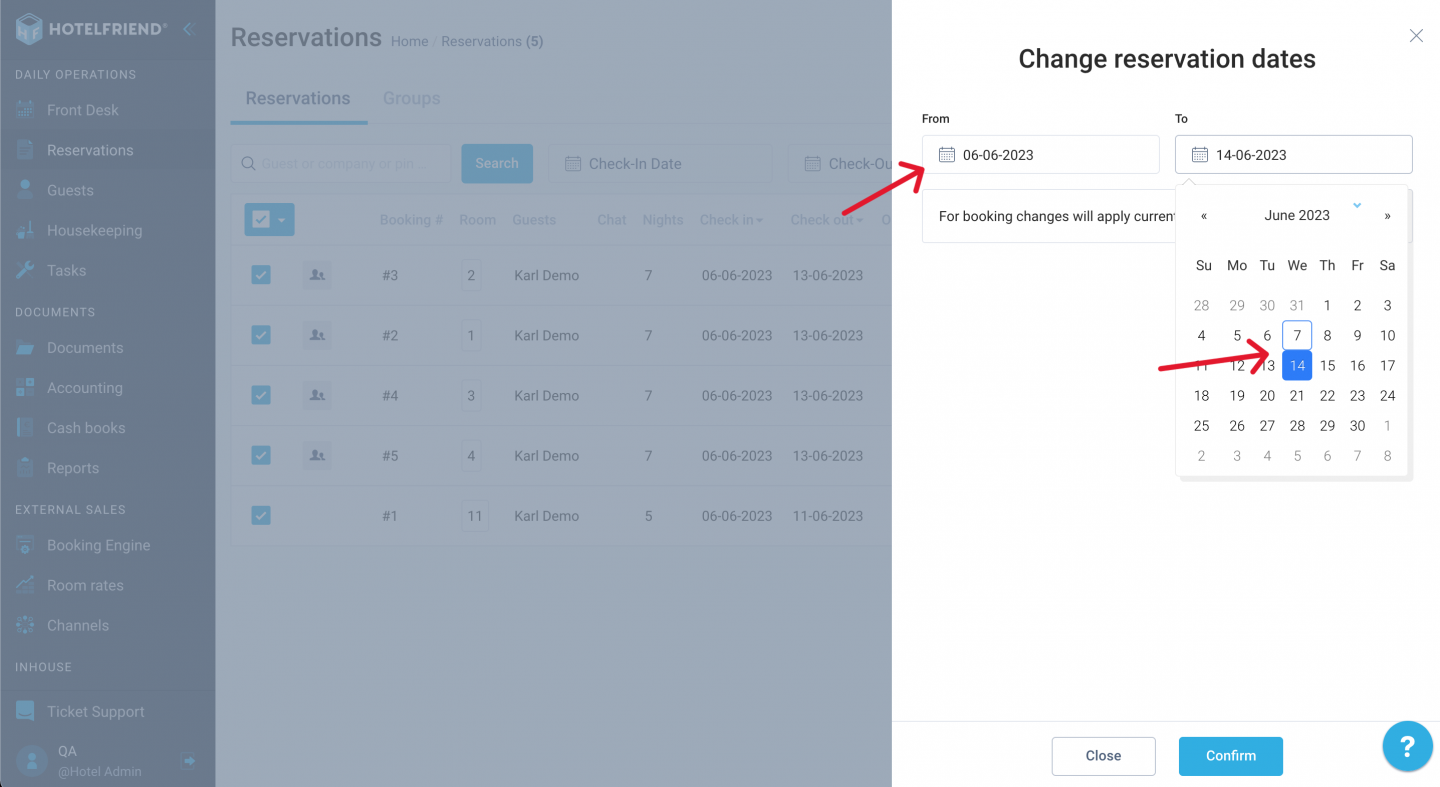 2. Simplified ordering of HotelFriend support services on the Billing page
We are excited to announce a simplified process for ordering HotelFriend support services directly from the Billing page.
With the new feature, you can easily select and add services such as "Setup Channel Manager," "Employee Training," or "Initial Hotel Setup" to your invoice on the Manage Subscription tab. These services require a one-time payment, which will be charged alongside your monthly subscription fee.
3. Fiskaly integration for Austria
HotelFriend announces integration with Fiskaly for Austria, allowing you to generate digital receipts that comply with local fiscal regulations.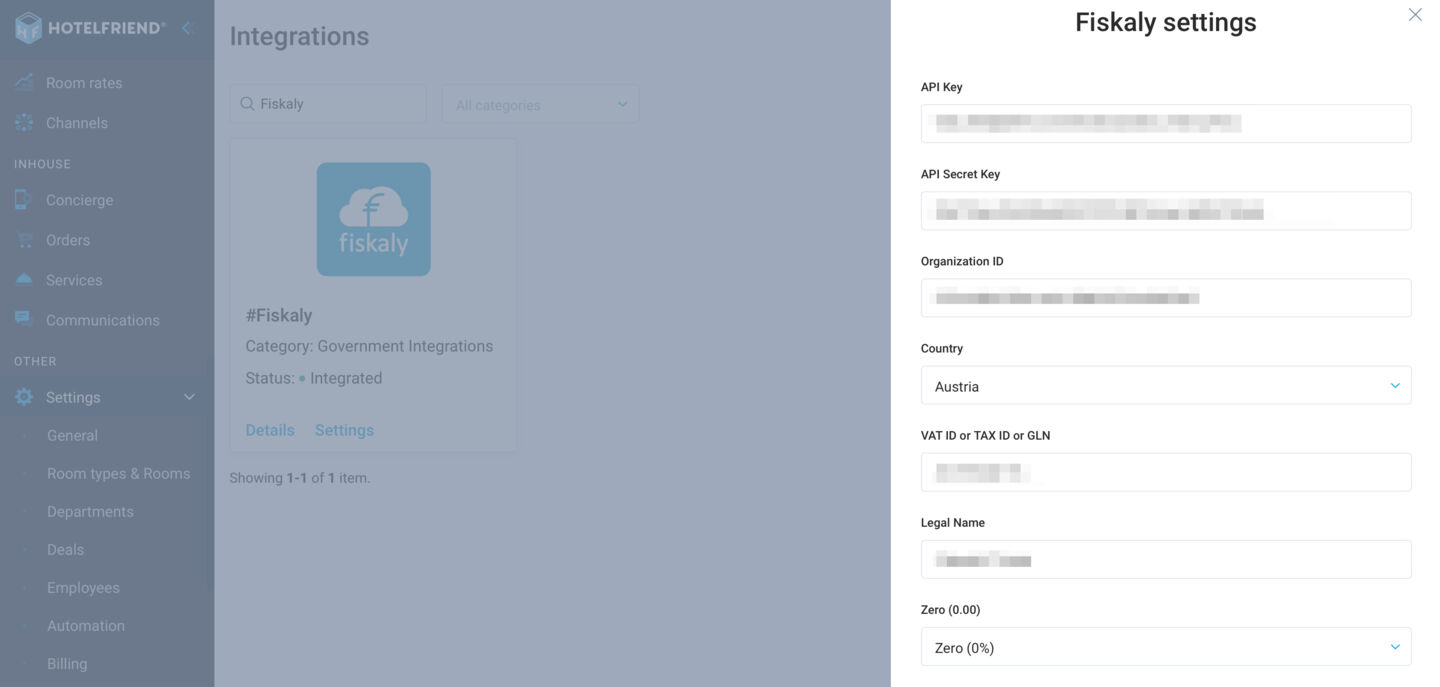 This integration meets all requirements of the Austrian RKSV (Registrierkassensicherheitsverordnung), enabling you to record cash register transactions, protect them against fraud, and archive data without any additional hardware.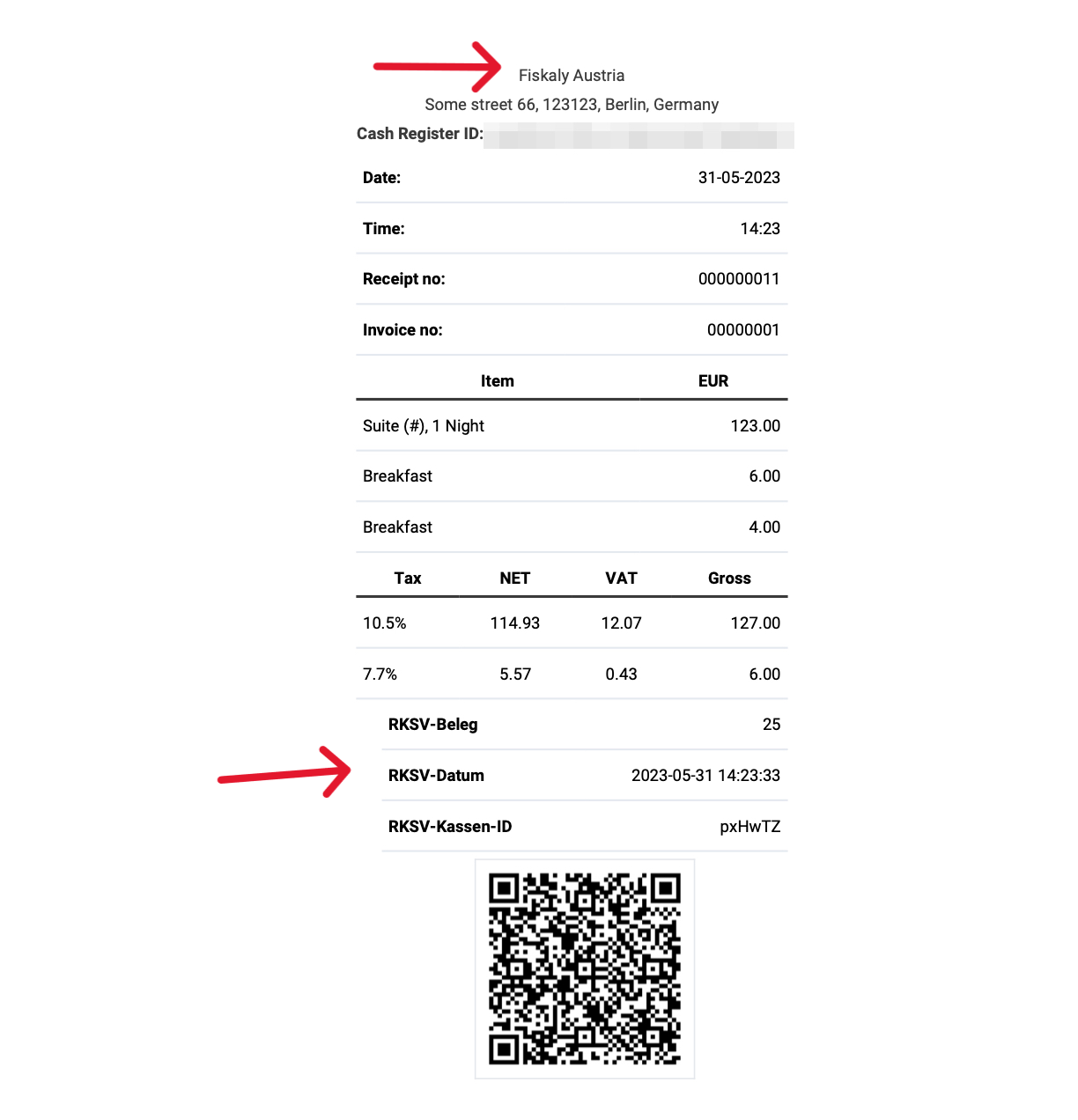 4. Full overview of VAT charges in the Accounting Balance Report
Based on your requests, we've added the much-needed Accounting Balance Report to provide a comprehensive overview of all invoiced charges grouped by VAT rate. This report simplifies the viewing of all VAT charges on a single page and can be easily submitted to tax authorities in a PDF format.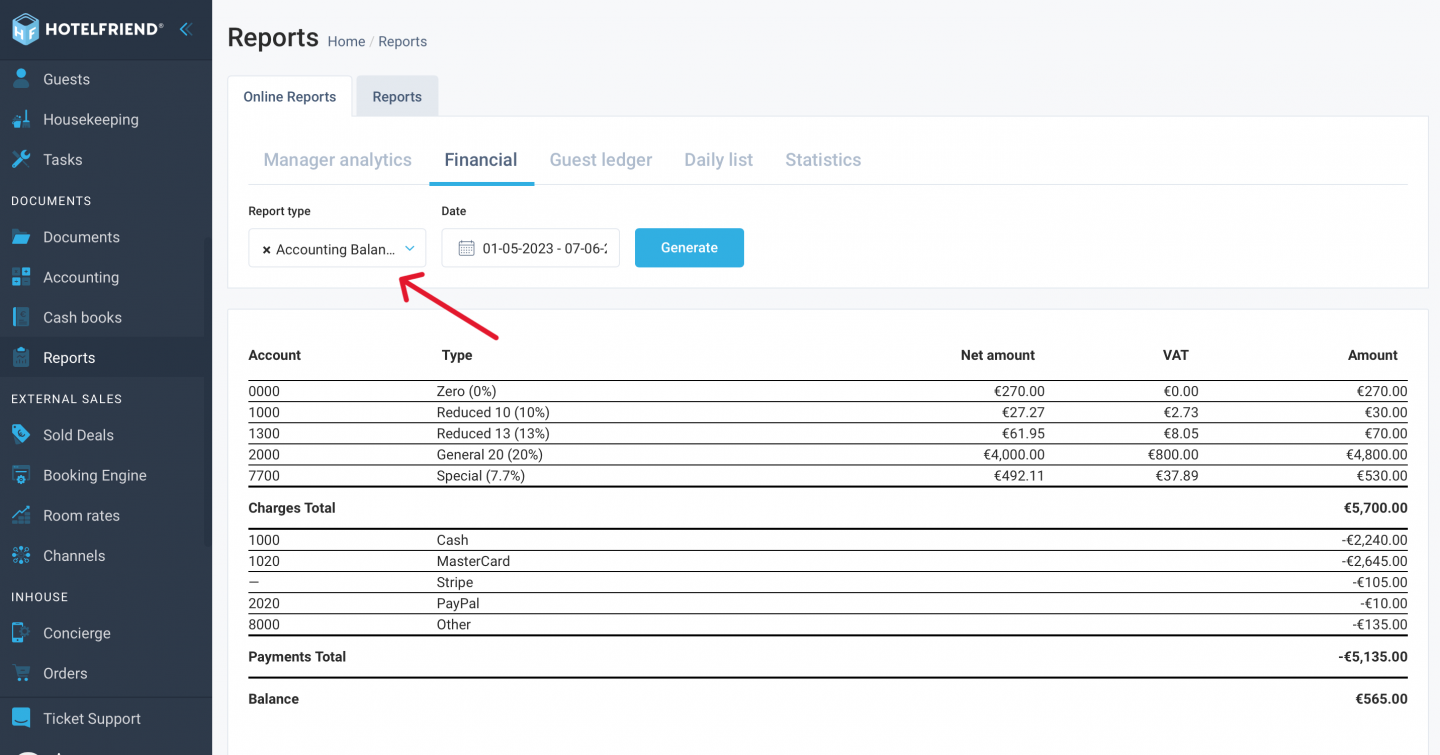 5. Enhanced invoice settings: "Default Payment Method" and "Payment Deferment"
In this update, we introduce the "Payment Settings" section, offering advanced options to refine your invoicing process. With the new "Invoice Payment Deferral" setting, you can specify the number of days within which clients must make their payments (exclusively for Bank Transfer payments).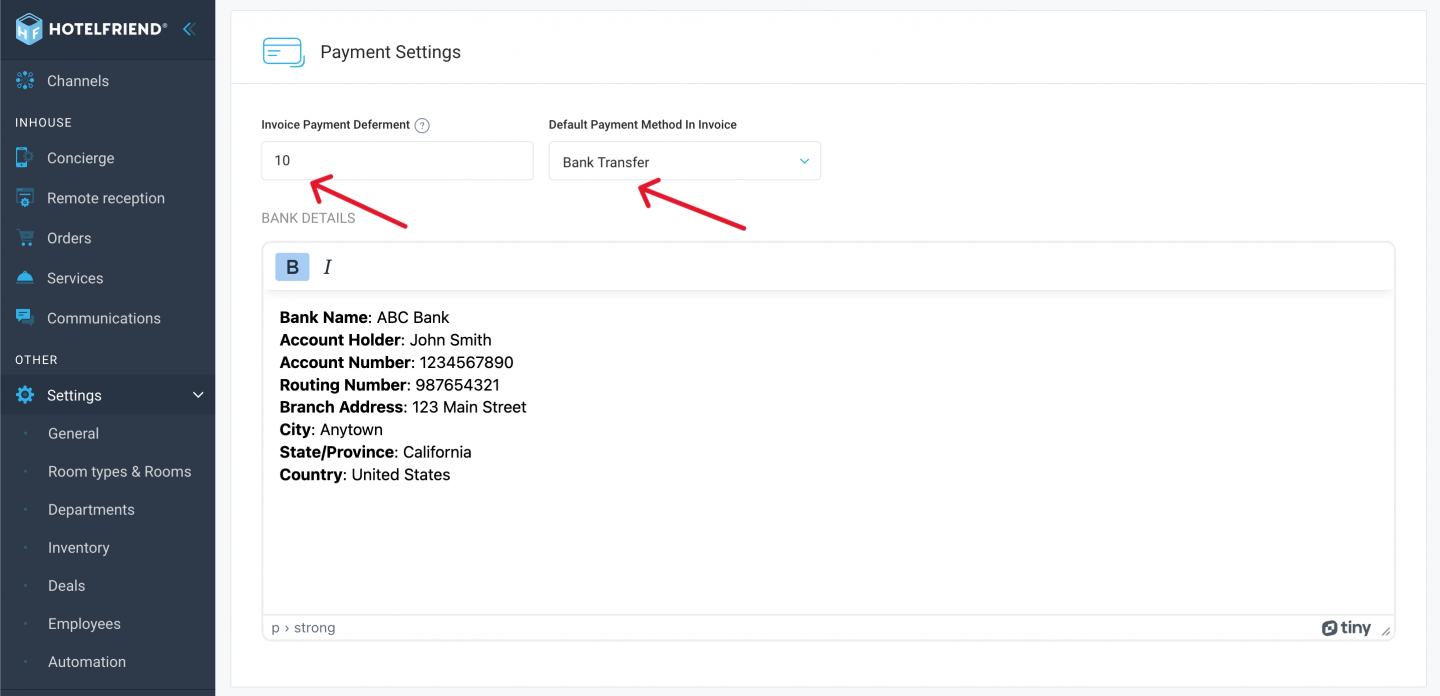 Additionally, you can now set the "Default Payment Method in Invoice" to determine the payment method displayed by default on invoices. Whether it's Cash, American Express, Bank Transfer, or others, you have the flexibility to choose the preferred payment type.
The "Not selected" option reminds your staff to carefully select the appropriate payment method for each new invoice, ensuring accuracy.
6. Improved Service price settings: tailor service duration with precision
Within the service settings, you now have the flexibility to specify the name of the price type, set the duration of service execution, and define the corresponding price. This update enables you to create more accurate tasks for your employees and departments by aligning the price of the service with its execution time.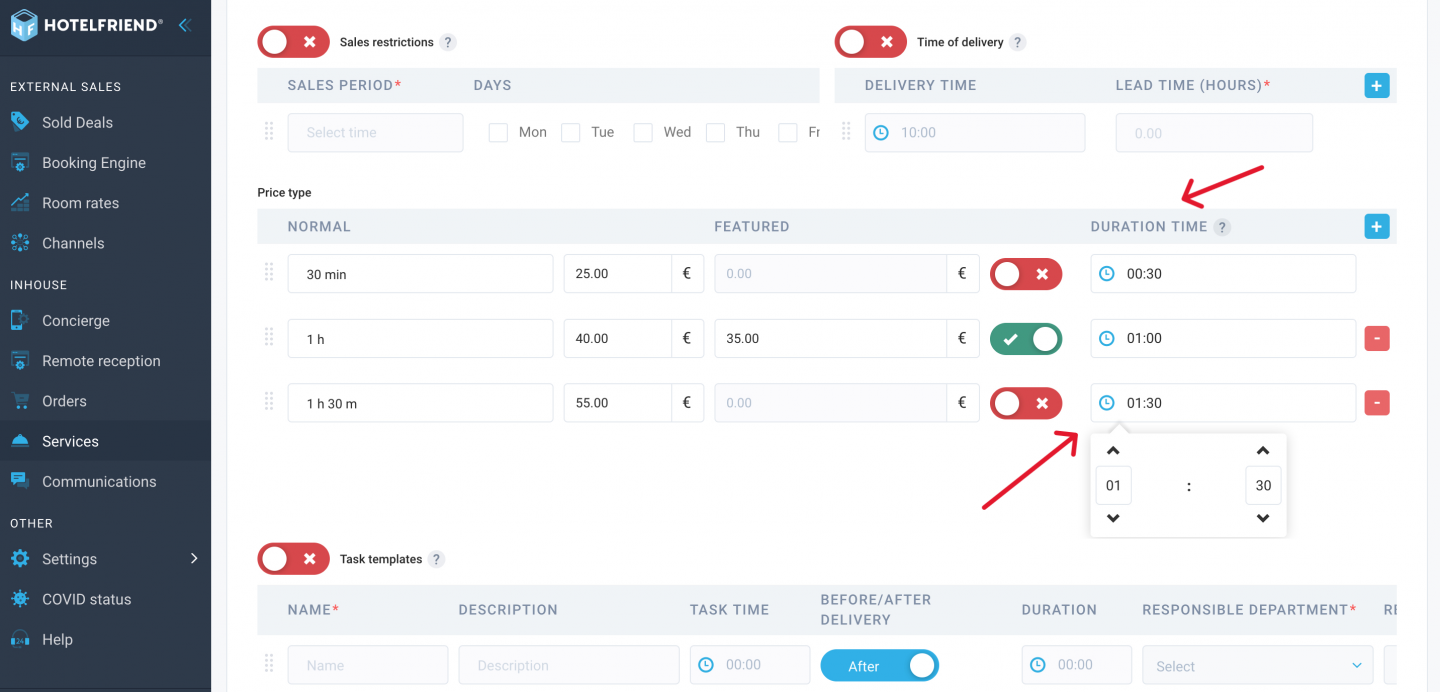 7. Simplified reservation search and management with new filters
Finding and managing reservations is now easier with our expanded filtering options. In the Reservations and Front Desk modules, you can filter bookings based on criteria such as the "Source" (e.g., Airbnb, Booking button, or Booking.com).
Additionally, you can now search for bookings using the corresponding Booking ID (unique identification number for bookings from the Channel Manager) or PIN code.
8. Extended access to the Company page for the Reception Role
Empower your receptionists with access to the Company page. The Reception Role now has access to company profiles and allows them to create, delete, or edit existing company information in the Guests module. This enhancement allows your employees at the reception to efficiently manage company-related data within the system.
9. Bug fixes and visual improvements
a) Fixed FIBU report generation issues related to hiding header information.
b) Enhanced invoice layout and German translation.
c) Improved German translation in the "Add virtual rate" modal window.
d) Fixed an error in the "Create & Send Invoice to Guest" window when the guest's email address is missing.
e) Added more information to error messages for modifying invoiced reservations.
f) Resolved minor issues with the Front Desk layout for better usability.
g) Improved price calculation accuracy in Deals during reservation creation.
h) Enhanced layout of the Booking Engine calendar widget.
i) Fixed issues with invoice cancellations for seamless operations.
We strive to continually improve, and we value your input. If you have any suggestions on how we can make our product even better for you, please don't hesitate to share them with us!
Learn more about the System Get free trial
Author: