Jun 13, 2023 2:53 PM
Take advantage of our new Inventory management for Services feature and provide a seamless experience from booking to checkout.
What's new for hoteliers?
1. Introducing the Inventory management for services and amenities
Our inventory management feature is designed to ensure that hotel amenities, including conference rooms, are readily available when they are needed. With a new Inventory module located within Settings, you can effortlessly associate services with amenities, providing a seamless experience for service booking and scheduling within our system.
Here, you'll find two tabs that streamline the management process. The "Inventory Type" tab allows you to categorize your amenities, making it easier to organize and locate specific units. When adding new inventory types, you can provide important details such as the name, description, and article number, ensuring accurate tracking and identification.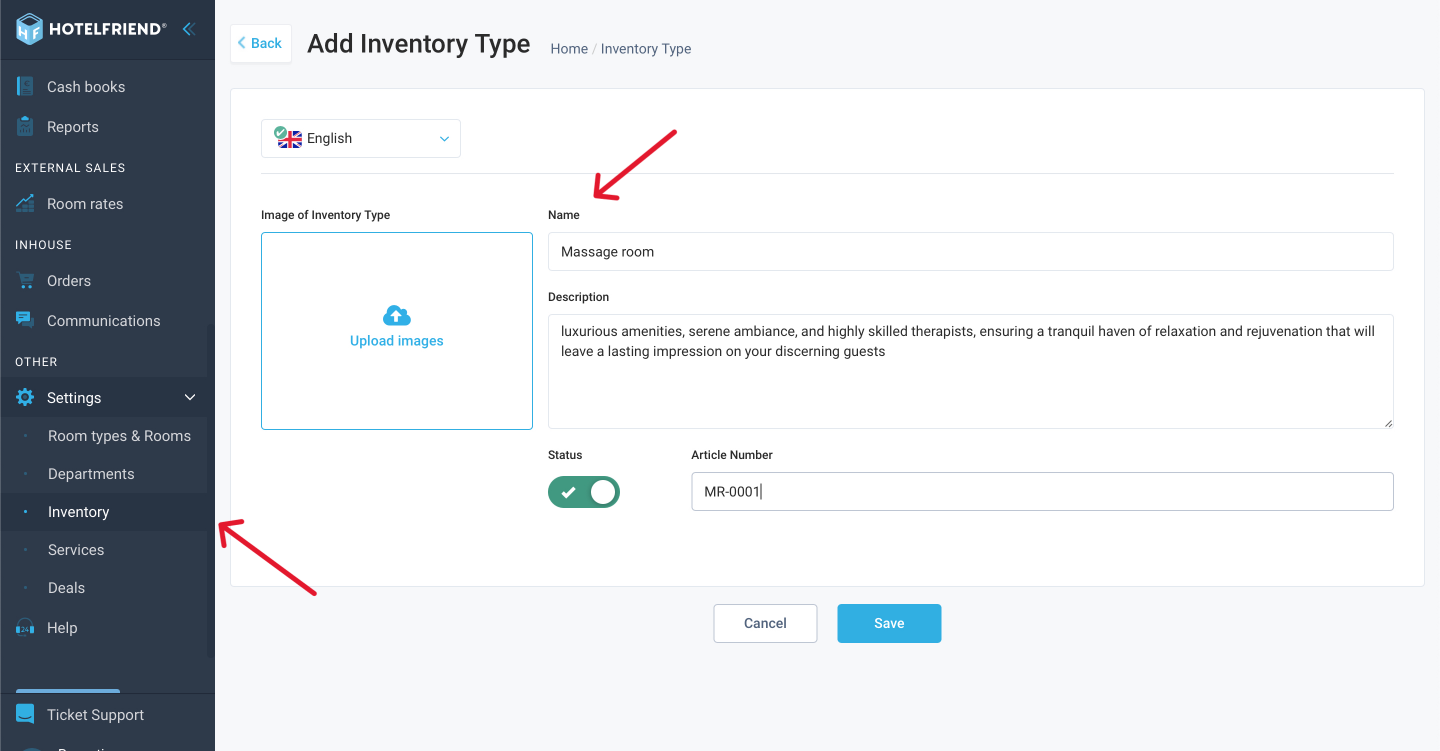 In the "Add Inventory" modal window, you can set the number of units available for reservation.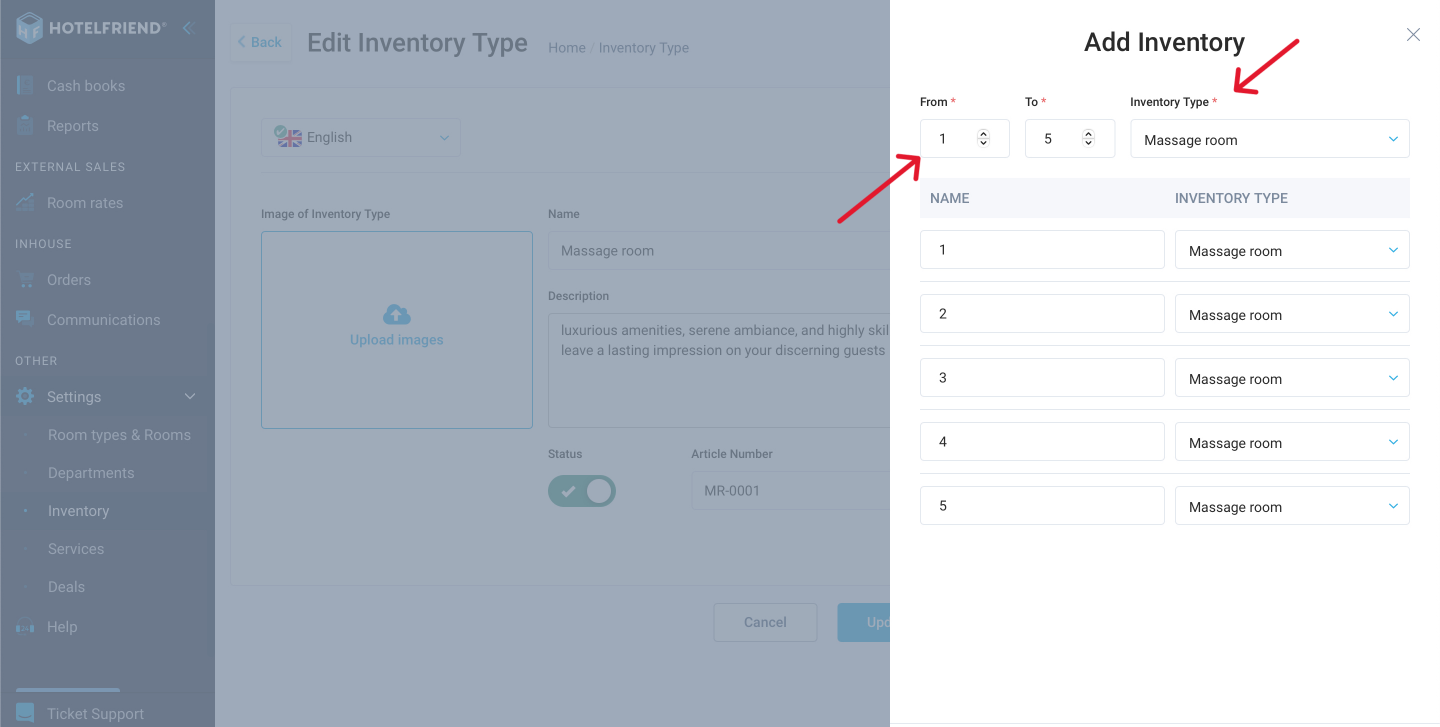 The "Inventories" tab contains individual instances of these units, allowing you to manage each amenity with precision.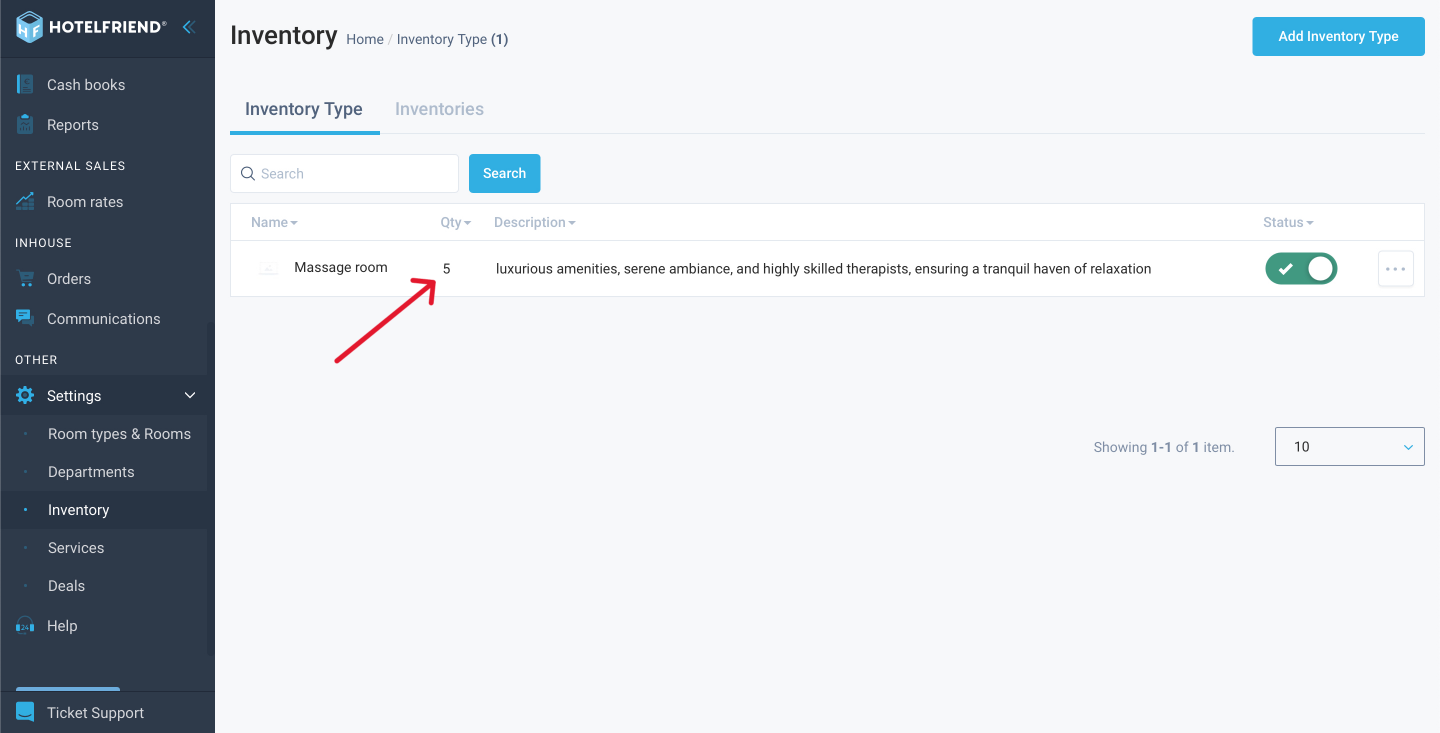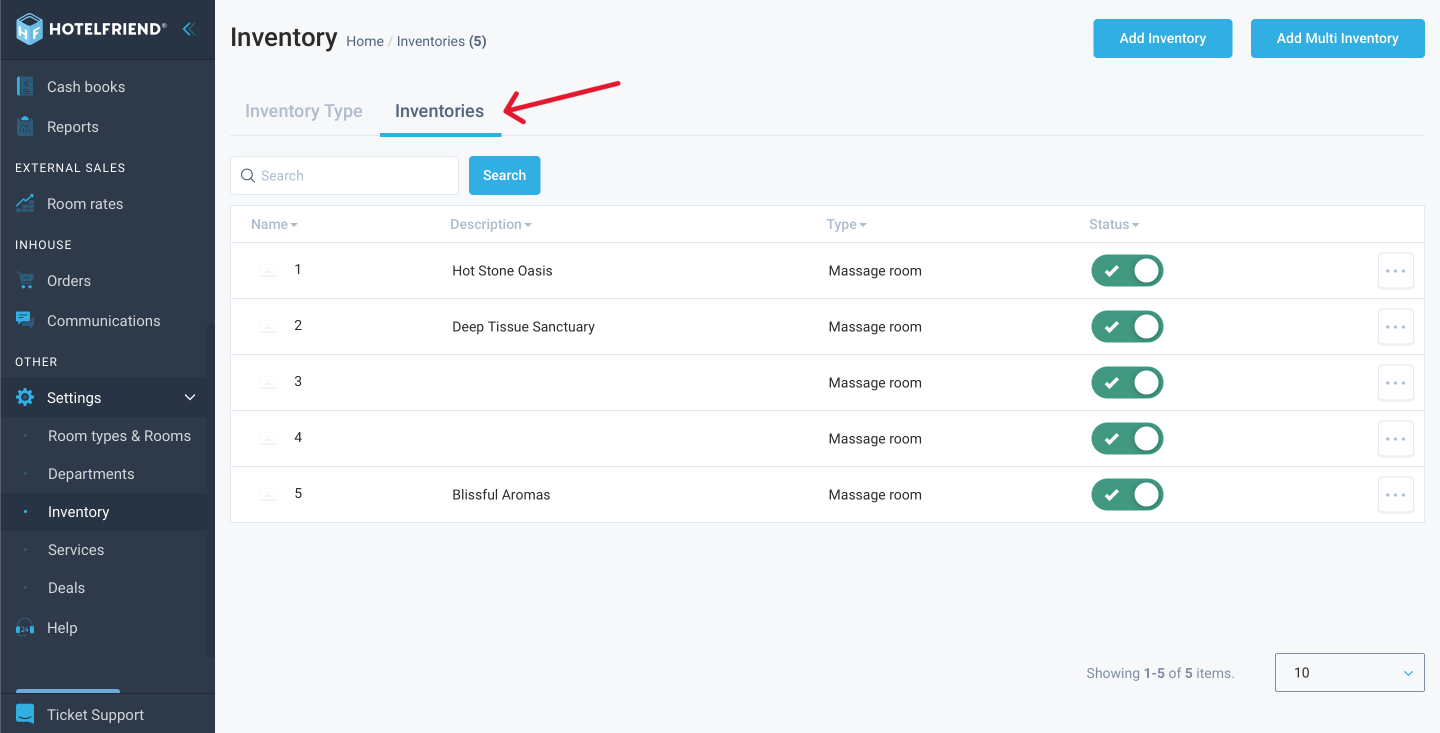 When editing a service, you have the ability to establish a connection between the service and a specific amenity by specifying the corresponding Inventory Type.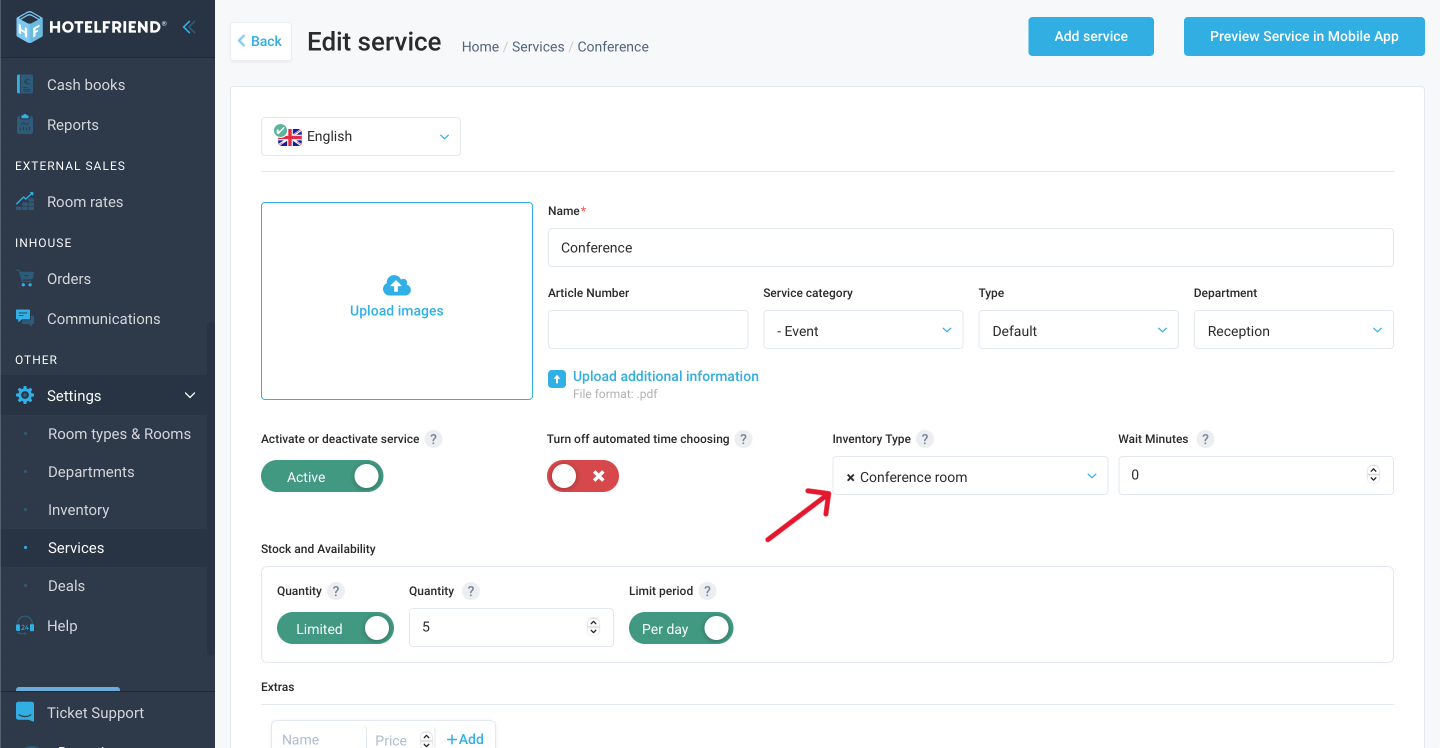 By utilizing this feature, you will gain a clear and organized overview of all booked amenities, ensuring that you have constant visibility on which units are occupied and which ones are available.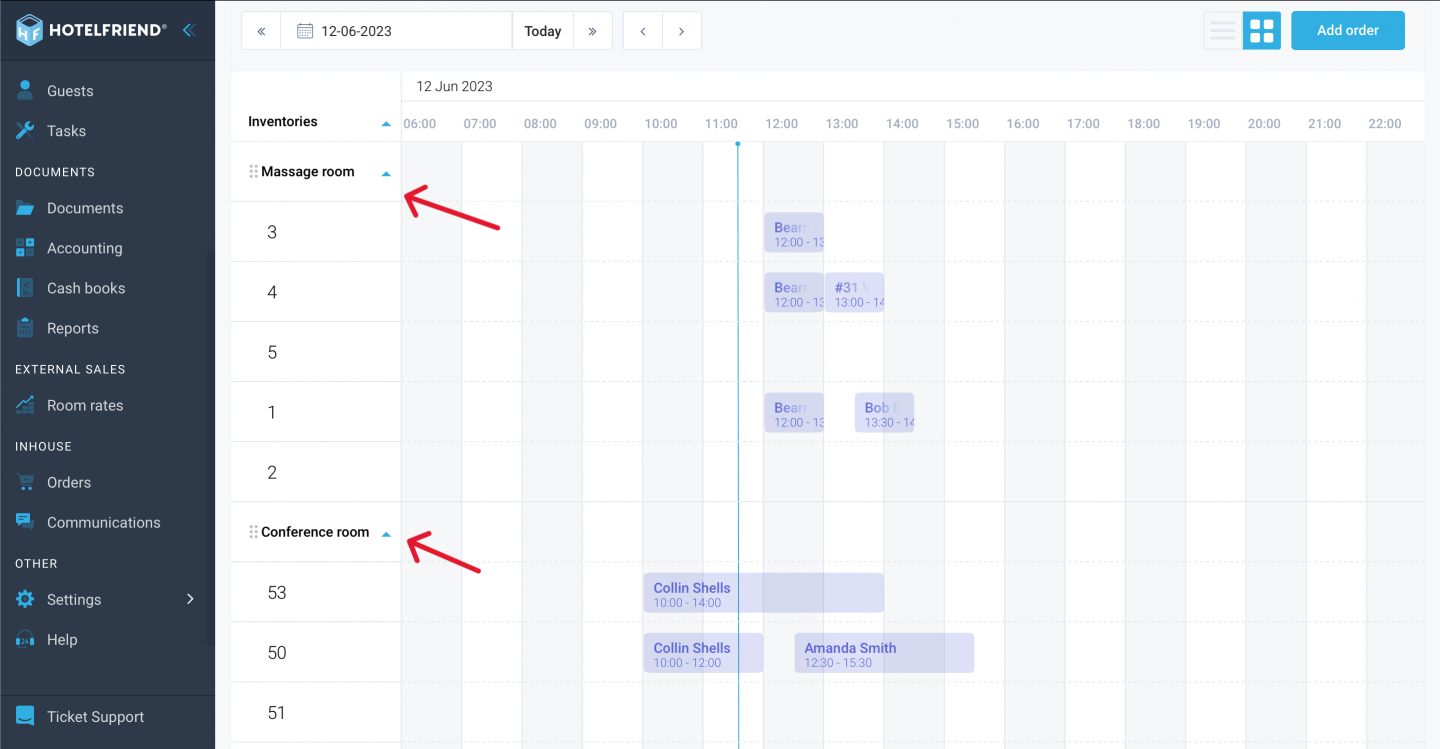 Whether it's massage rooms, conference rooms, saunas, or any other amenities that can be reserved within a hotel, the Inventory Types feature has got you covered.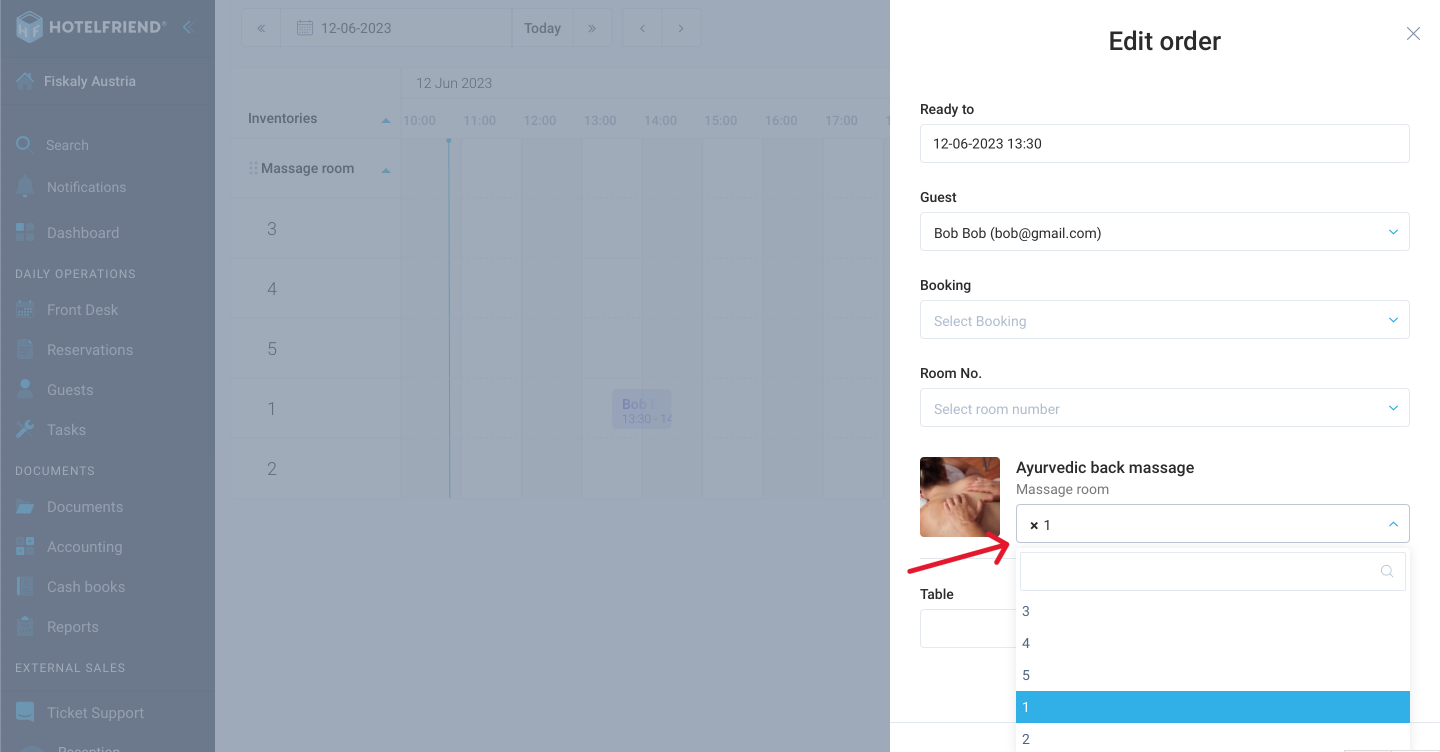 2. Enhanced reminder to select the payment method in Invoices
In our previous update, we introduced the "Not selected" payment method as a helpful prompt. Now, we have further refined the text of the pop-up message to make it shorter and more user-friendly.
This enhancement ensures that you never overlook the crucial step of choosing a payment method while creating an invoice.
3. Fixed date format in date-picker when creating or editing a task
With this fix in place, you can easily and accurately select the desired date for your tasks.
Your valuable input is highly appreciated, and we encourage you to share any suggestions or ideas you may have on how to make our product even more tailored to your requirements!
Learn more about the System Get free trial
Author: