Nov 1, 2023 3:44 PM
Meet intuitive task management, enriched Registration Forms, optimized Inventory navigation, and some crucial fixes for a smoother hotel management experience.
What's new for hoteliers?
1. More improvements for streamlined invoice generation
We're excited to introduce several improvements to our invoice creation process based on your valuable feedback.
Enhanced loading of items on the invoice
To expedite the loading of items within large invoices, we've introduced the option to load additional items with a simple click of "Load 10 More" or "Load All." This ensures a smooth experience, even with extensive invoices.
New ways to view invoice details
Now, you have the freedom to choose between "Detailed" and "Grouped" display formats for rooms, city tax, and cleaning fees. This choice makes it easier to group and organize the information when dealing with a high volume of entries.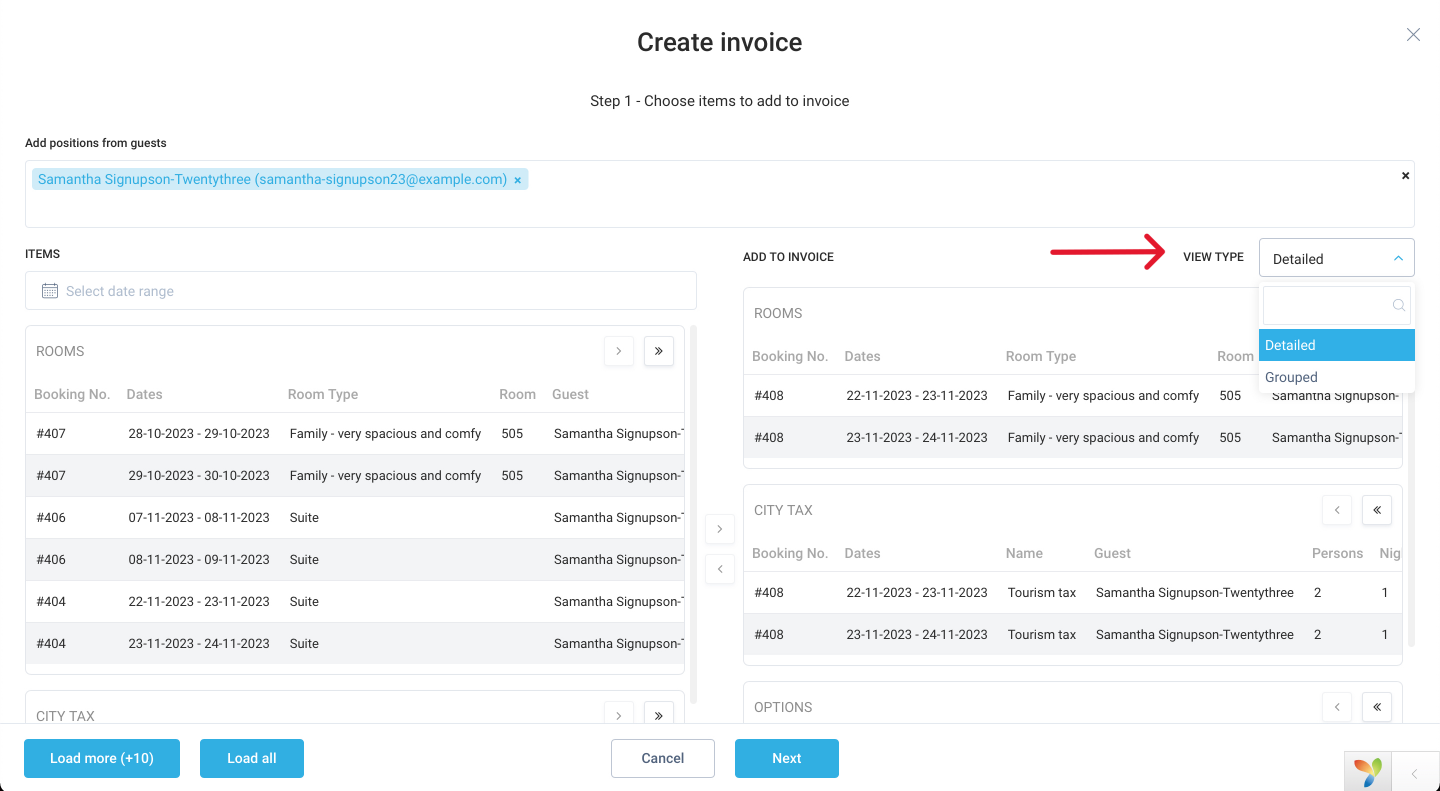 Including guests' names in the invoice header
We've added a helpful tooltip to clarify the process of including guests in the invoice. Hoteliers can easily search for a guest's name and add them through the Guests field, with all selected guests appearing in the invoice header.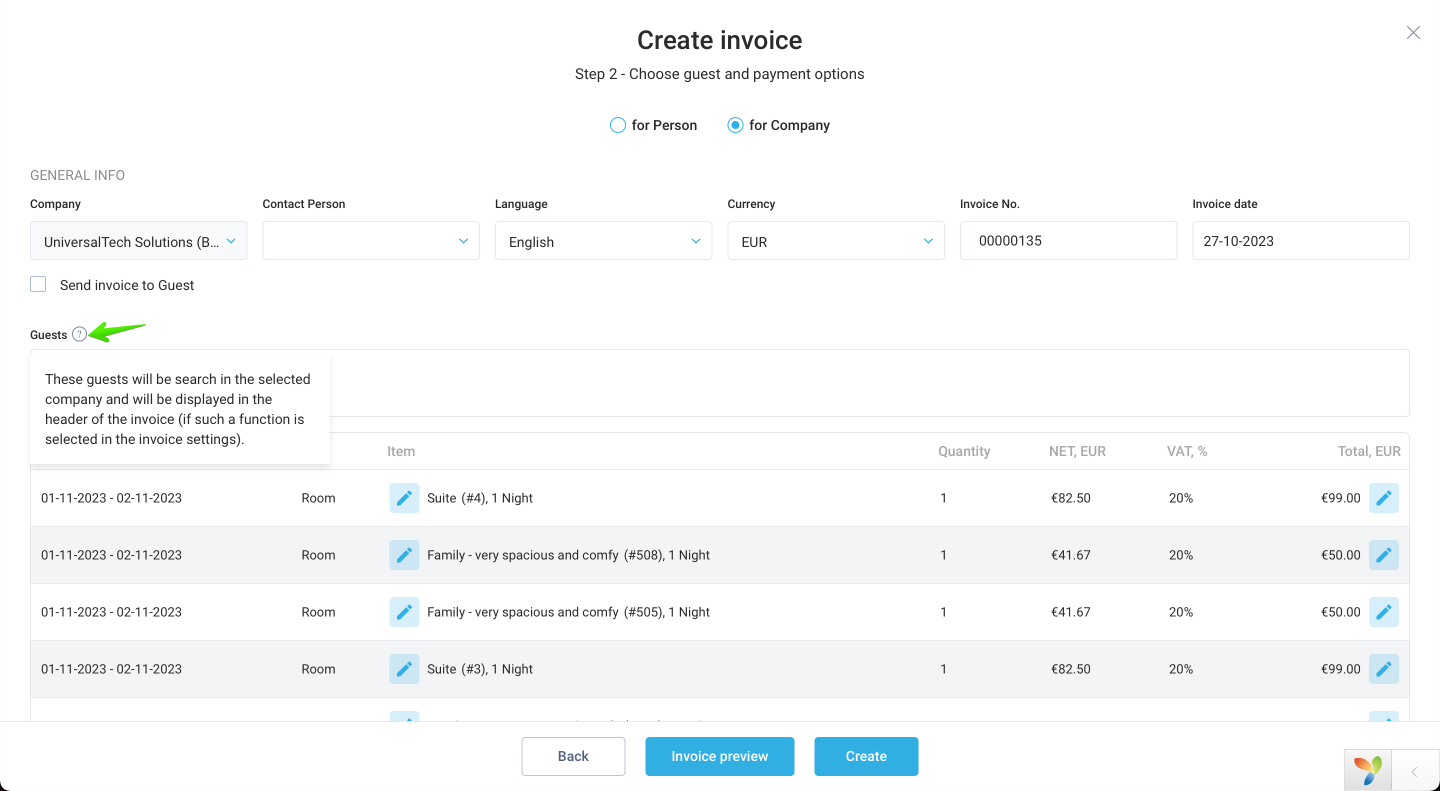 Associating guests with invoiced items
For group reservation invoices, guest names will now be associated with the invoiced items, allowing you to identify who ordered each item or lived in a certain room in Booking Groups. This enhancement is especially beneficial for companies managing group bookings.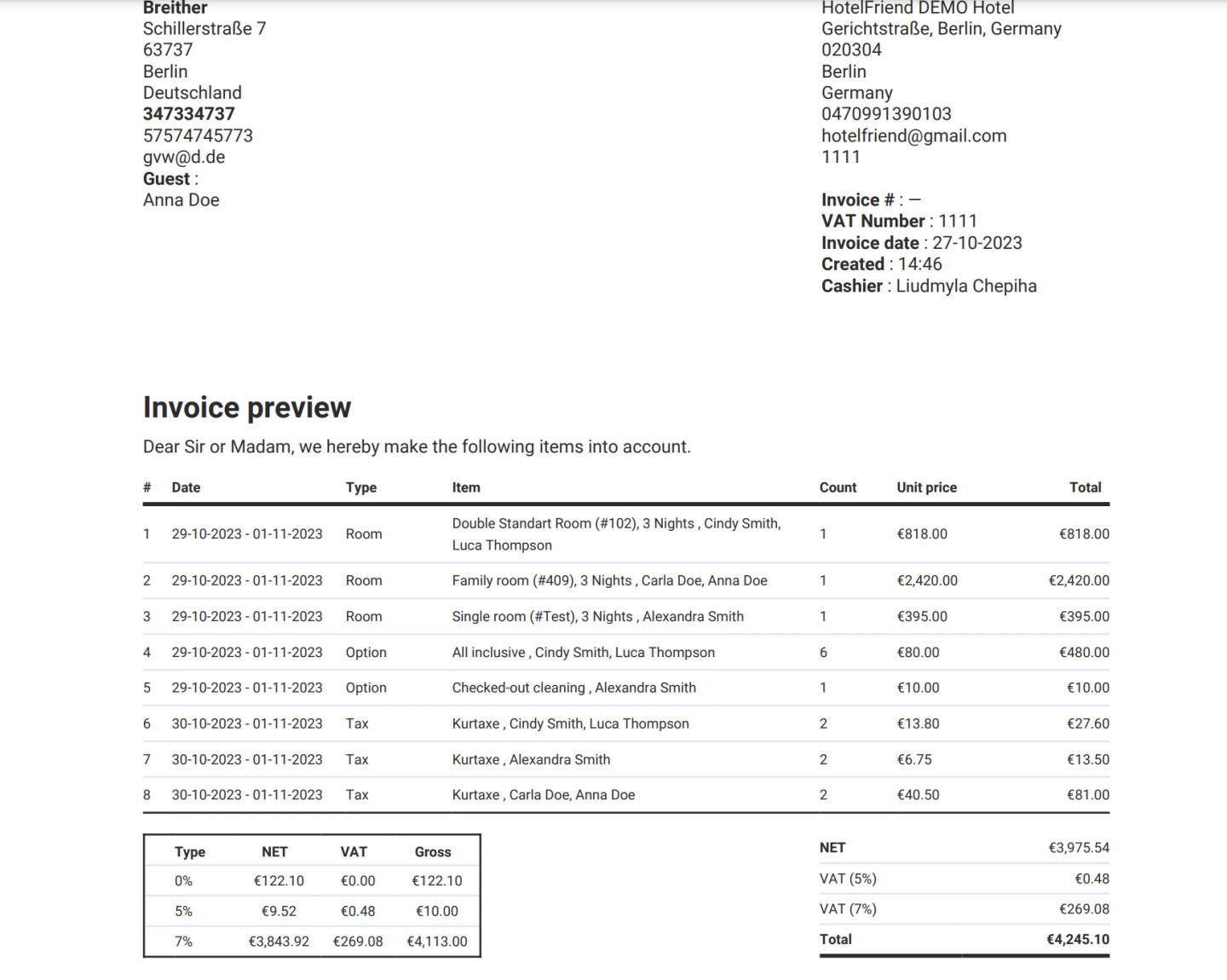 2. Clear view of accommodation capacity in Booking Groups
In our Booking Groups section, we've added a new "Accommodation" column. This column provides an overview of the total guest capacity for each group booking, making it easy for hoteliers to understand how many guests can be accommodated. For instance, if your group booking includes 10 double rooms, it can host 20 guests.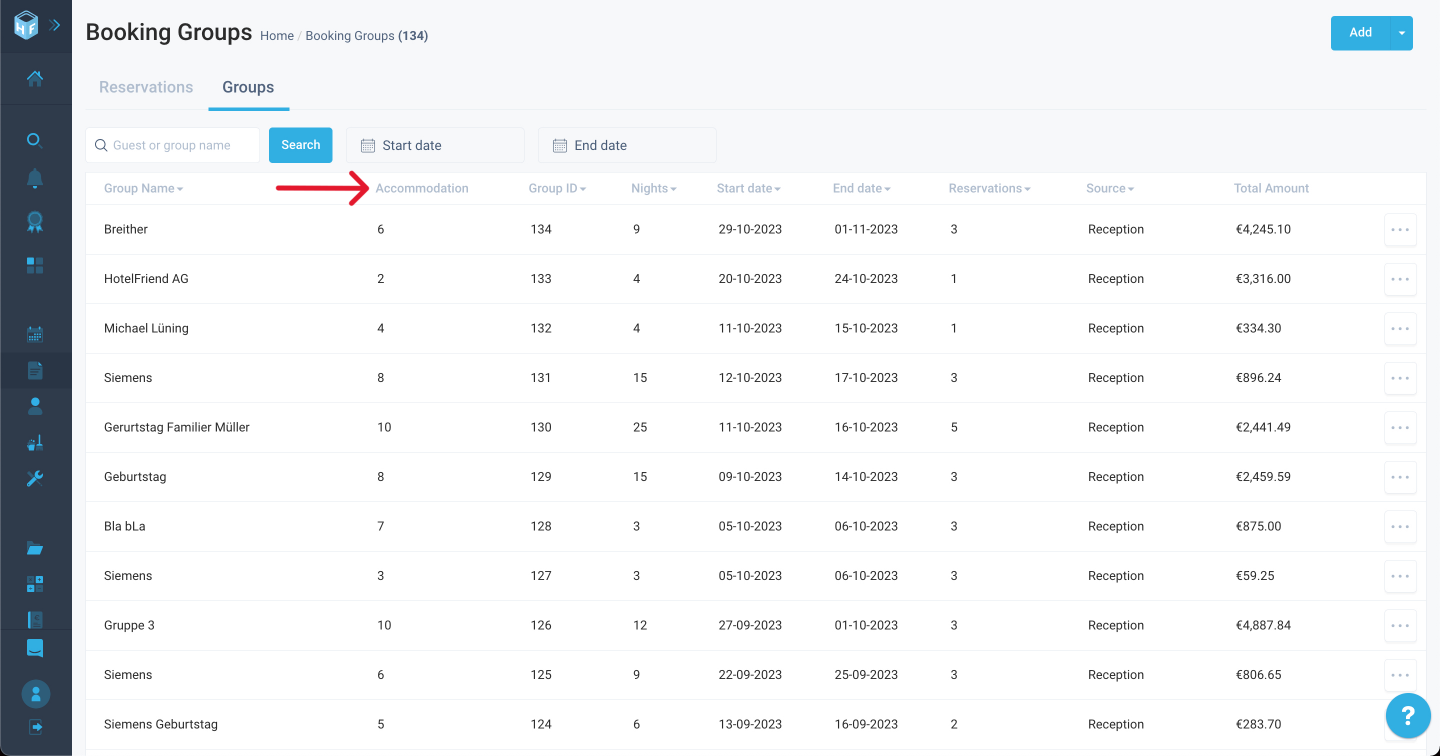 3. A new bulk action to change statuses for group bookings
Managing group bookings has never been easier. We've introduced a new group action that allows you to change the status of all bookings in a group from "Booking Offer" to "Confirmed" in a single click. This feature streamlines the process, particularly for group bookings with numerous rooms.
4. User-friendly task description editing and formatting
In the "Add Task" modal window, we've made significant improvements to the description field. You'll now find an intuitive, user-friendly editor that simplifies text formatting. This includes options for making text bold, italic, and even adding files to tasks. With this enhanced interface, creating tasks for your hotel employees becomes even more efficient and convenient.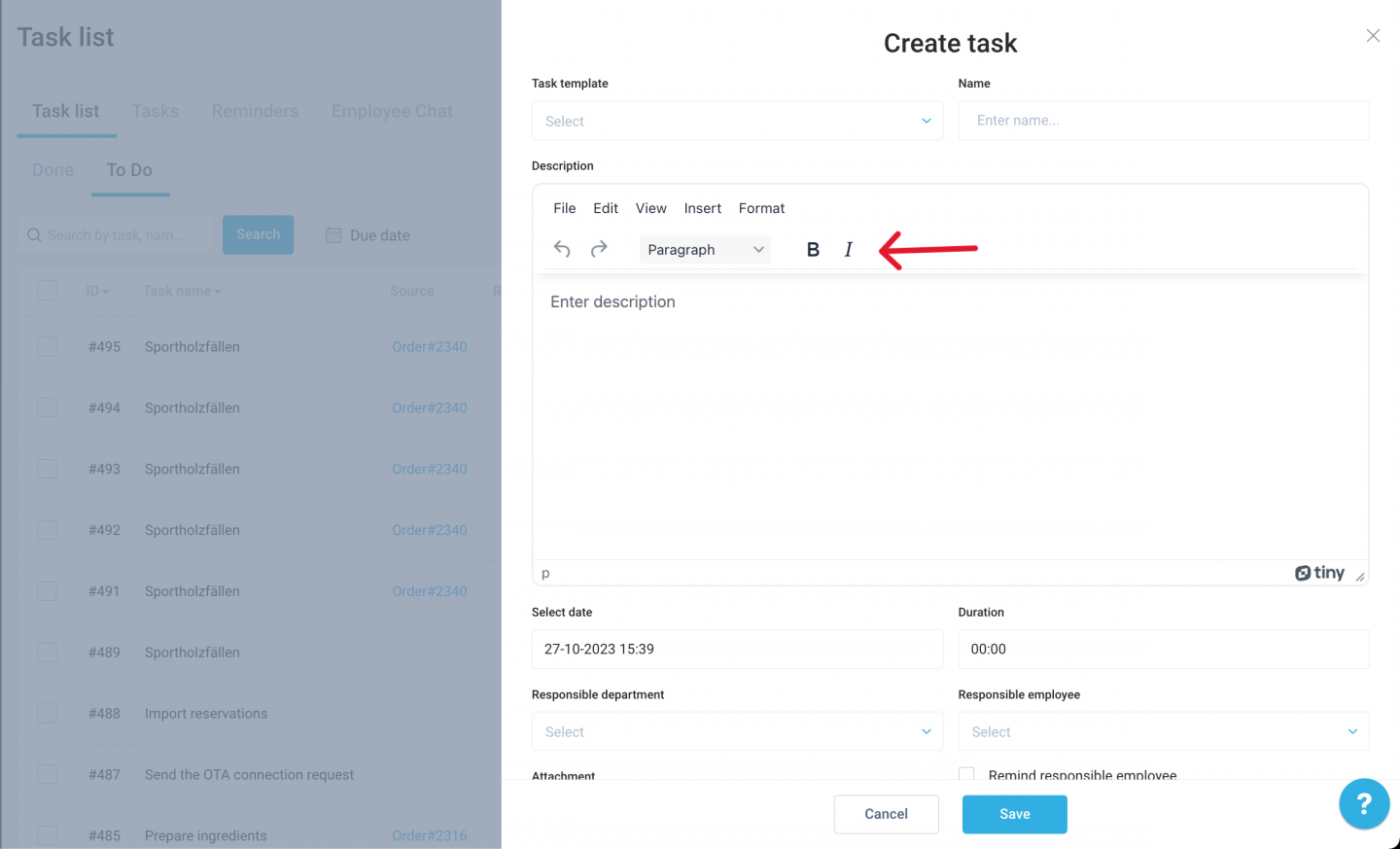 5. Comprehensive guest information in Registration Forms
To provide more comprehensive guest profile information, we've added the "City Tax" field to the Registration form. Additionally, we've included fields for "Date of Birth" and "Nationality" for additional guests. This ensures that your guest data is more complete and up-to-date.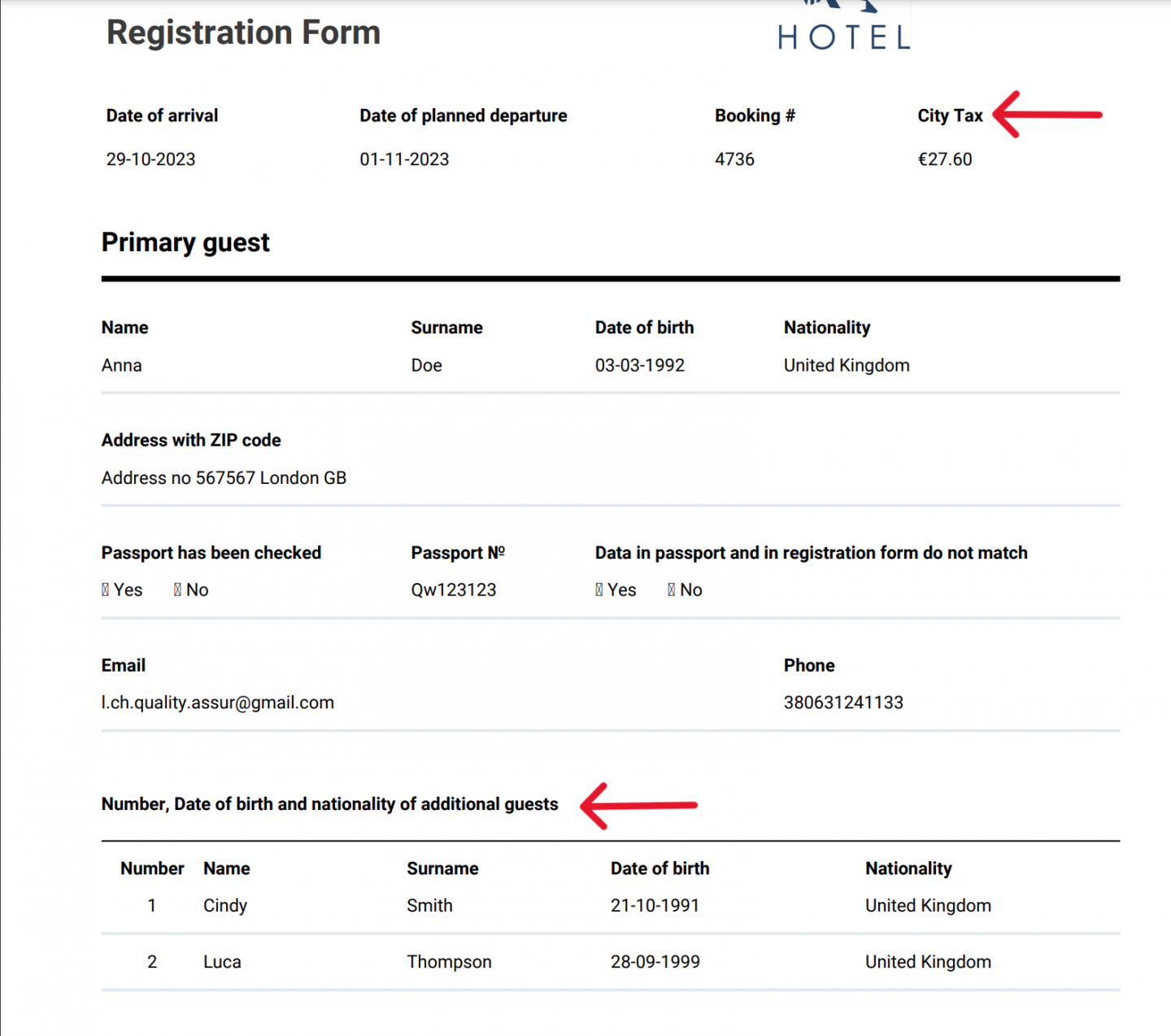 6. Optimized navigation for Inventory
For a more streamlined experience, we've relocated the Inventory Scheduler and Inventory Settings from the Settings menu to a dedicated place in the left-side menu. This change allows for more focused and efficient navigation and management of your inventory.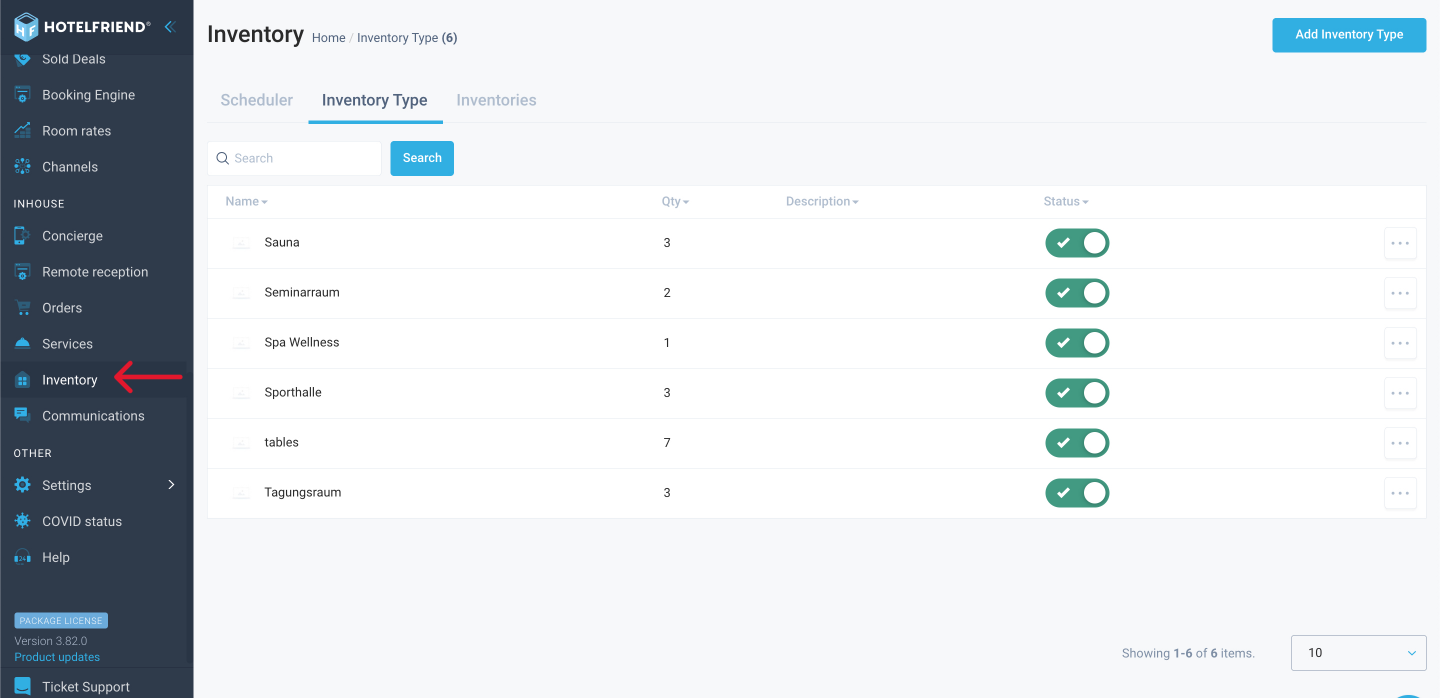 7. Minor fixes and visual improvements
a) Cancellation email: We've resolved issues with the Cancellation email functionality by removing extra blocks, ensuring smooth communication with your guests.
b) Create & send invoice: The action for creating and sending invoices to guests has been fixed, making sure your invoicing process is hassle-free.
c) Fast check-in image upload: We've resolved issues related to image uploads in the fast check-in process, ensuring the seamless upload of documents and photos.
d) Room selection in "Out of Service" modal: The room selection process in the "Out of Service" modal has been fixed to ensure that you can manage room statuses with precision.
e) VAT rates in Gastronovi: VAT rate calculations have been corrected for accurate financial reporting.
f) Free quota calculation: We've fixed the calculation of free quotas for rooms marked as "Out of Service" to ensure that quotas are appropriately adjusted when rooms are in this status.
We truly value your ideas and suggestions, so please don't hesitate to let us know what you think. Your feedback is incredibly important, and it helps us make the product more tailored to your needs!
Learn more about the System Get free trial
Author: