We are compatible with Fidelio,
Suite8 and OPERA Enterprise Solutions
HotelFriend Integration with Oracle Products
Complement your Oracle PMS (Fidelio, Suite8, Opera) with the latest cutting-edge features of the HotelFriend-Concierge App, with the revolutionary Mobile POS for even higher profitability and happier clients.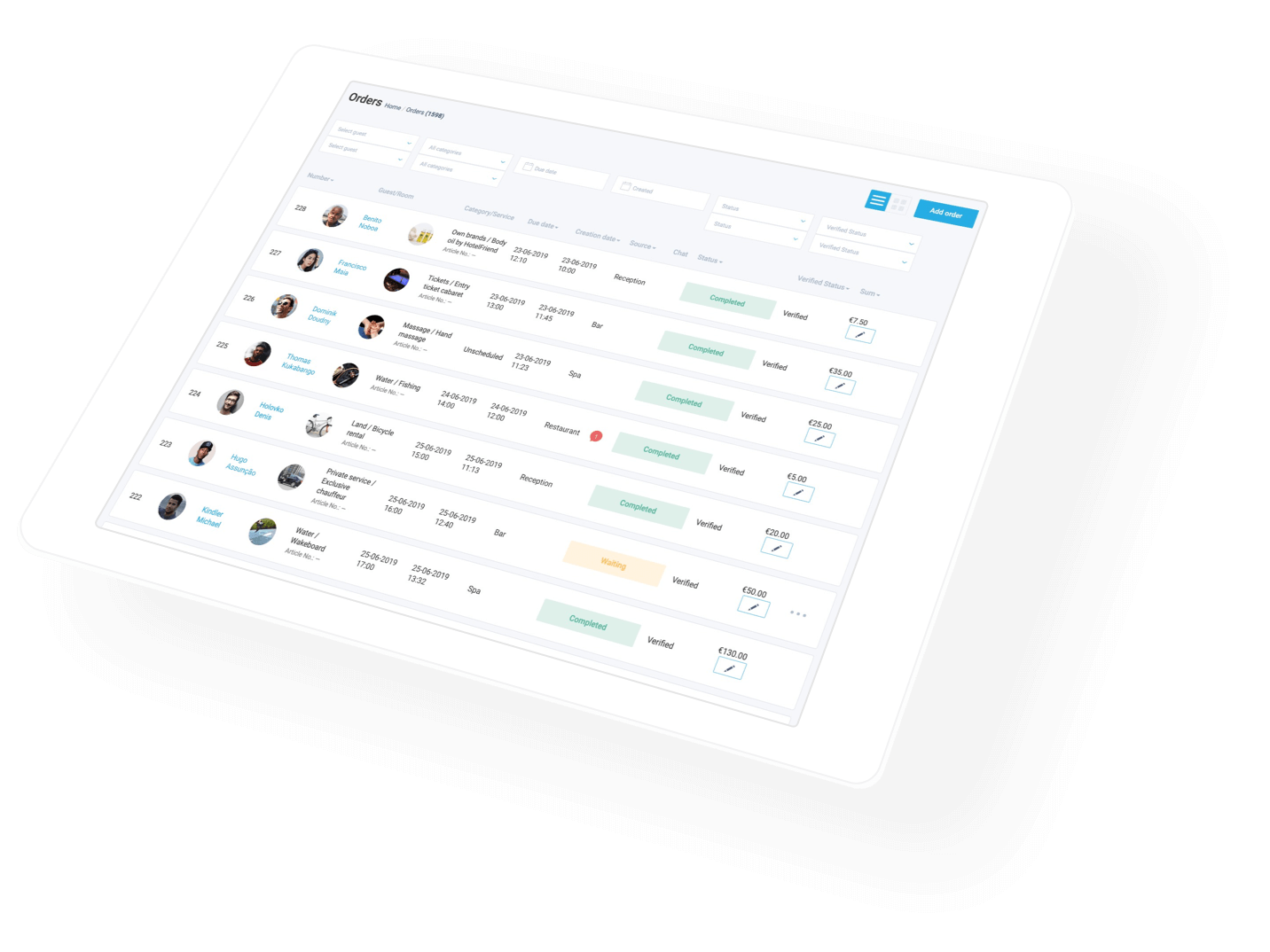 What is it for
As a hotelier, you cannot underestimate a modern and reliable Property Management System. It is the heart of any hotel. Thus, you want to choose market leaders as your software partner. Without a doubt, Oracle is one of them. With cloud technologies and great passion for innovation, our team creates out-of-the-box solutions for business automation and personalization of services. Superior quality, thinking ahead of time and creating a great client experience are the values HotelFriend shares with Oracle. Therefore, we made our products combinable in order to equip hoteliers who already use Hospitality Suite8 and OPERA Enterprise Solution with an ultimate tool that will help to maximize your upselling opportunities, turning hotel services into profit engine, and at the same time, making your guests' stay as annoyance-free as possible.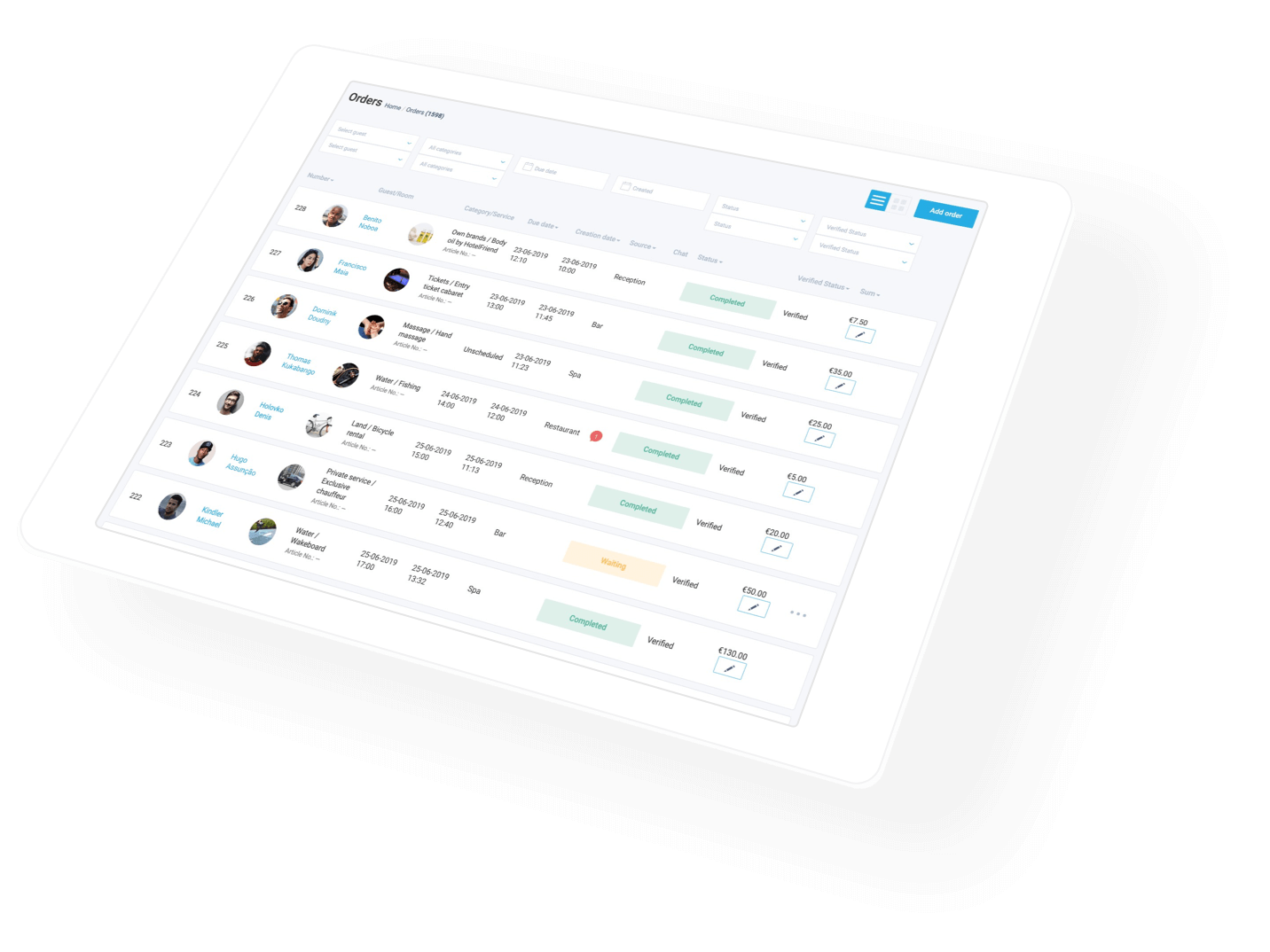 The Hotelfriend Concierge App is designed to make every step of your guest's travel experience - from booking to checking-out quick and comfortable. Whether it is selecting a room, ordering in-room services, having lunch or a spa treatment, the process has never been as smooth and pleasant as now, both for the hotelier and the guest.
As the property owner, you get unprecedented visibility for your hotel services by placing QR codes as printouts on the site of your hotel or in digital media for your guests to scan with their smartphone, order, and pay - all with minimum clicks.
POS terminals are not required any longer, as payments are transferred securely from the guests' smartphone directly to your bank account. And now, all these data that you get from guests' mobile devices:
reservations, orders, payments, etc., - are instantaneously synchronized with your property management system from Oracle. All the processes are under your full control, no errors or delays.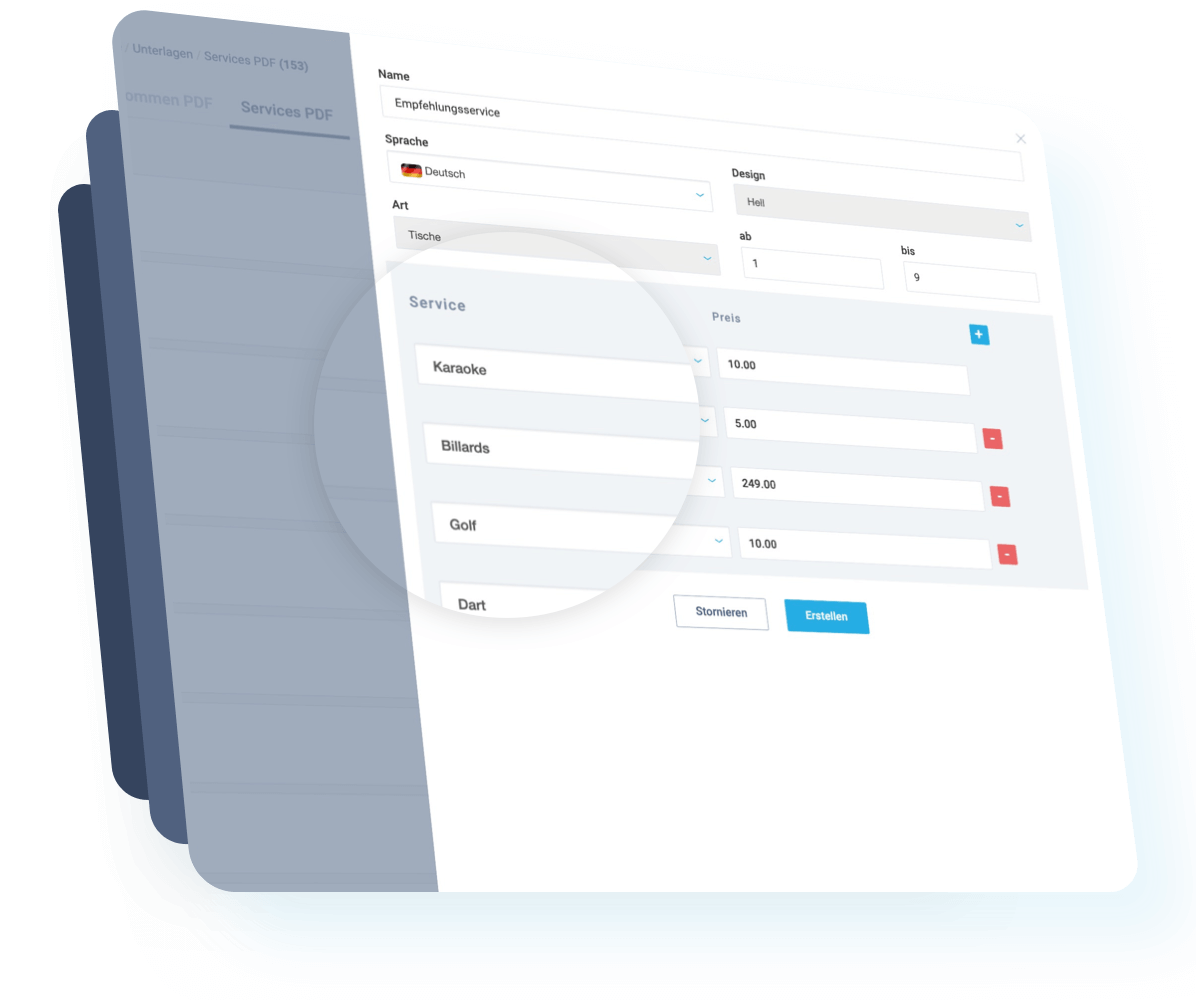 Generate QR codes for services in the system and insert them in a welcome PDF with pictures and prices. The order sheets can be placed anywhere: in rooms, on tables in the hotel's restaurant, etc., each containing an individual room or table number. All that guests have to do is to scan the QR code of the service. After that, they will be redirected to the respective page in the app. If the client has no Room Service App, it can be installed by scanning the QR code from the same sheet. Services can be ordered without prior registration.
After the code was scanned, the guest will see a digital menu with the possibility to select services with all available options (duration of the activity, food details like gluten-free or vegetarian, etc.), set the quantity, date, time and place (the number of the table, deckchair, room, etc.) of delivery, change the pick-up point, and write a comment if necessary.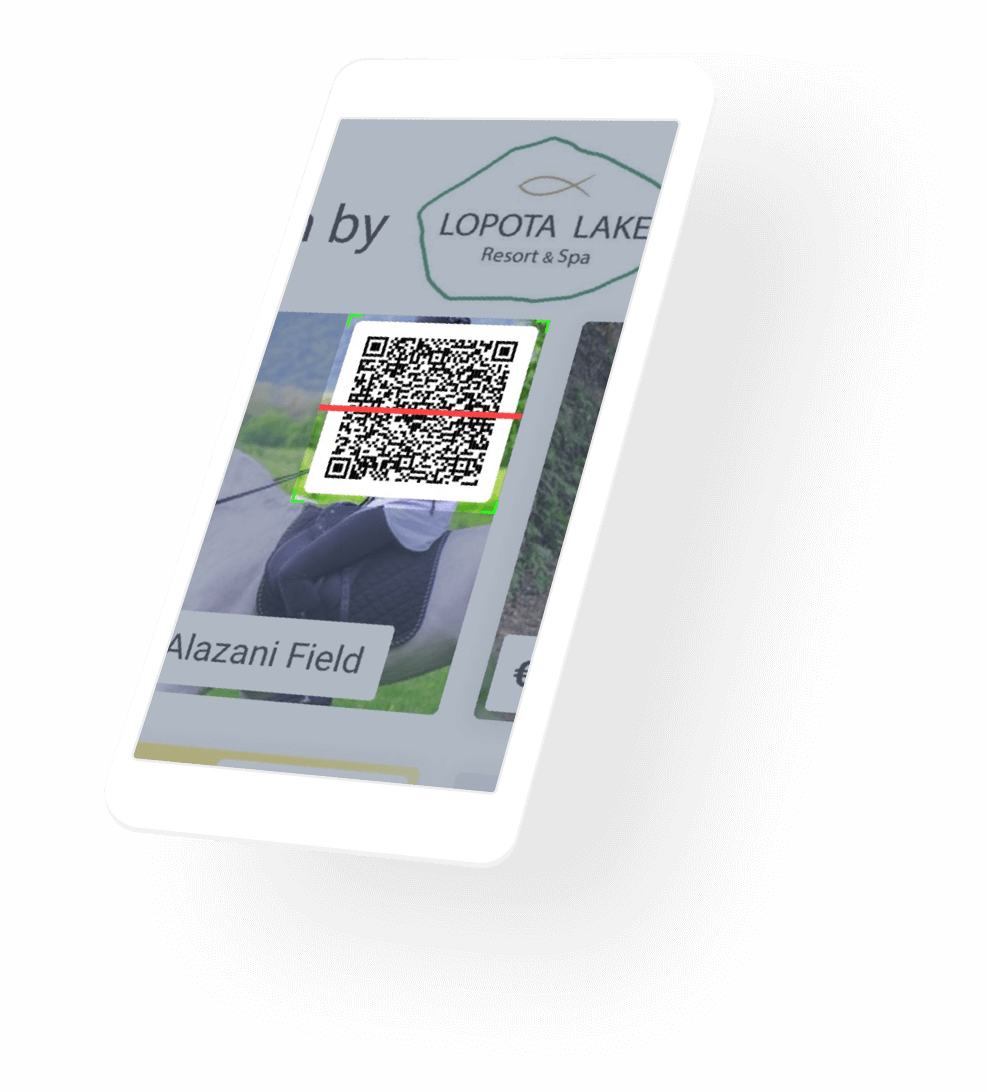 The guest can make an order immediately or just add an item with all the indicated preferences to the cart and return to other offers on the menu. An invoice is generated, and the payment for the service(s) can be made instantly and securely with a smartphone.
All orders will be immediately sent to Fidelio or Opera & Micros system, where your employee will be able to handle them on a single, already familiar interface.
The HotelFriend Team is always focused on the success of your business
Request your price. Our team will contact you and we will offer you a solution according to your needs.
Request Price
Advantages
Higher revenue and client satisfaction
Make your marketing and client care digital from A to Z.
Simplicity
Integration of HotelFriend products with your Oracle hospitality software.
Customer satisfaction
Be customer-oriented and modern. Let your guests order by themselves from their own devices.
Cloud-based, real-time synchronization of all data
Our mobile app feels like an integral part of your Oracle PMS.
24/7 support from our professional team
Get expert advice and help on any stage of the product use.
No hidden fees
No need to purchase APIs and pay for their updates.
Hospitality App with Fast Lane
There are many apps for hotels with cool features, but the HotelFriend Room Service App with FastLane Flow is unique. You don't need to hire a team of software developers, educate personnel, or invest in modifying your current system - the revenue boost is almost instant. People always love new technology, and word-of-mouth recommendations of your digital and amazingly client-focused hotel are also guaranteed.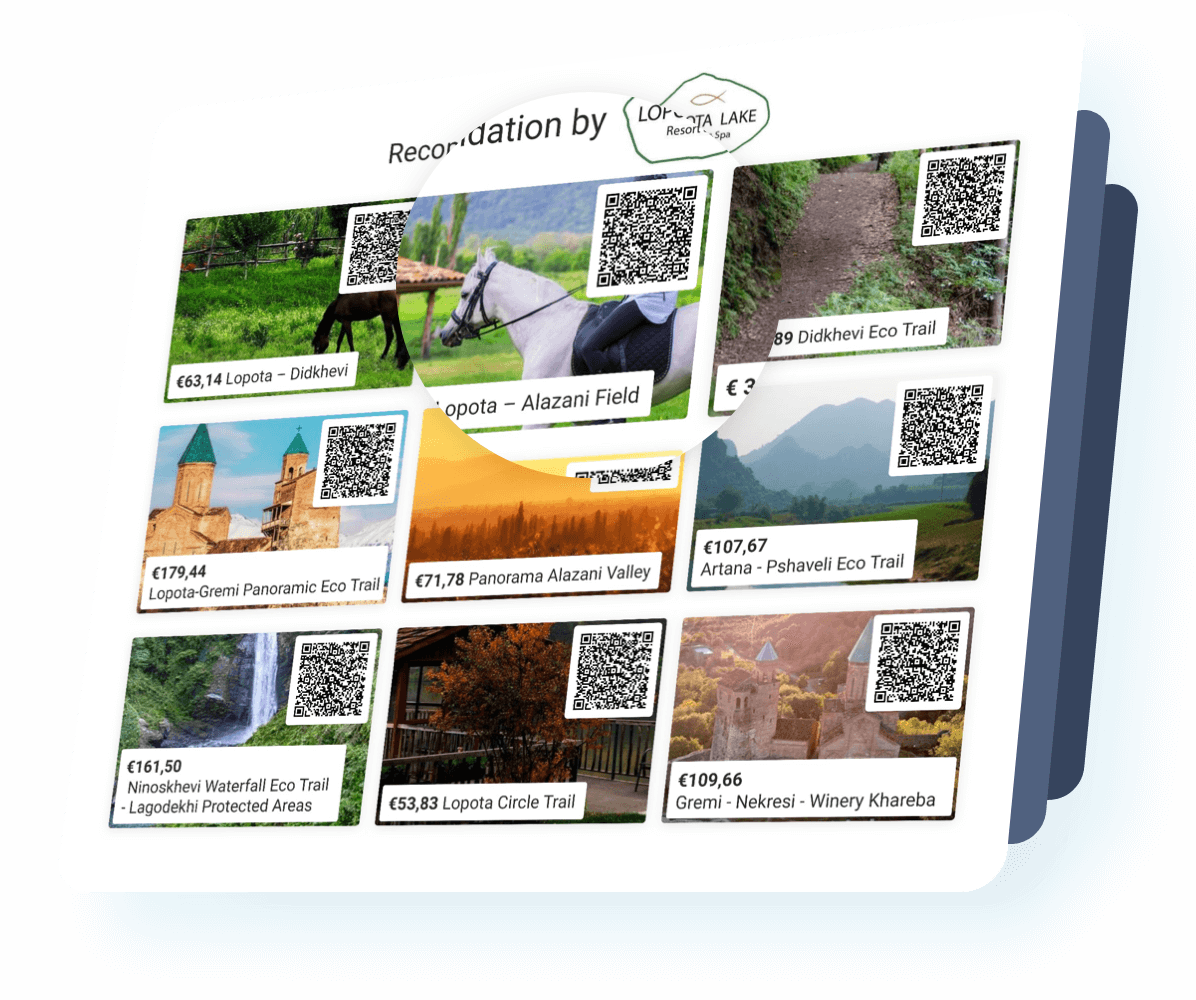 Price
Oracle Integration
Integrate innovative HotelFriend products with Oracle solutions in a simple way
Concierge App
Fast Lane
Fast Check-in
Live Support
Complete your Oracle System (Fidelio, Suite8, Opera) with cutting-edge features from the HotelFriend - Concierge App with the revolutionary Fast Lane Flow for even higher profitability and happier clients.
HotelFriend Features
Hotel Management
Front-Desk
Department Management
Employee Management
Room Management
Hotel Dashboard
Housekeeping
Maintenance Management
Mobile Hotel Live Chat
Operations Outsourcing
Task Management
Finance & Payment
Accounting and Document
Payment Management
Reporting System
Booking Balance
Digital Cash Book
Revenue Management
Room Rates
Service Management
Guest Relations
Guest Management
Booking Request, Offer
Self Check-In
Guest Communications
Communication Automation
Digital Marketing
Hotel Website Development
Destination Management
Deal, Package Composer