May 16, 2022 10:38 AM
Our team is committed to continually improving your experience with each release. This time we introduce two important integrations, new features for Booking Offer and Invoices, and some other great things that we've worked on to make HotelFriend software better for you.
What's new for hoteliers?
1. New integration for Door Locks
HotelFriend announces integration with Dormakaba smart lock provider.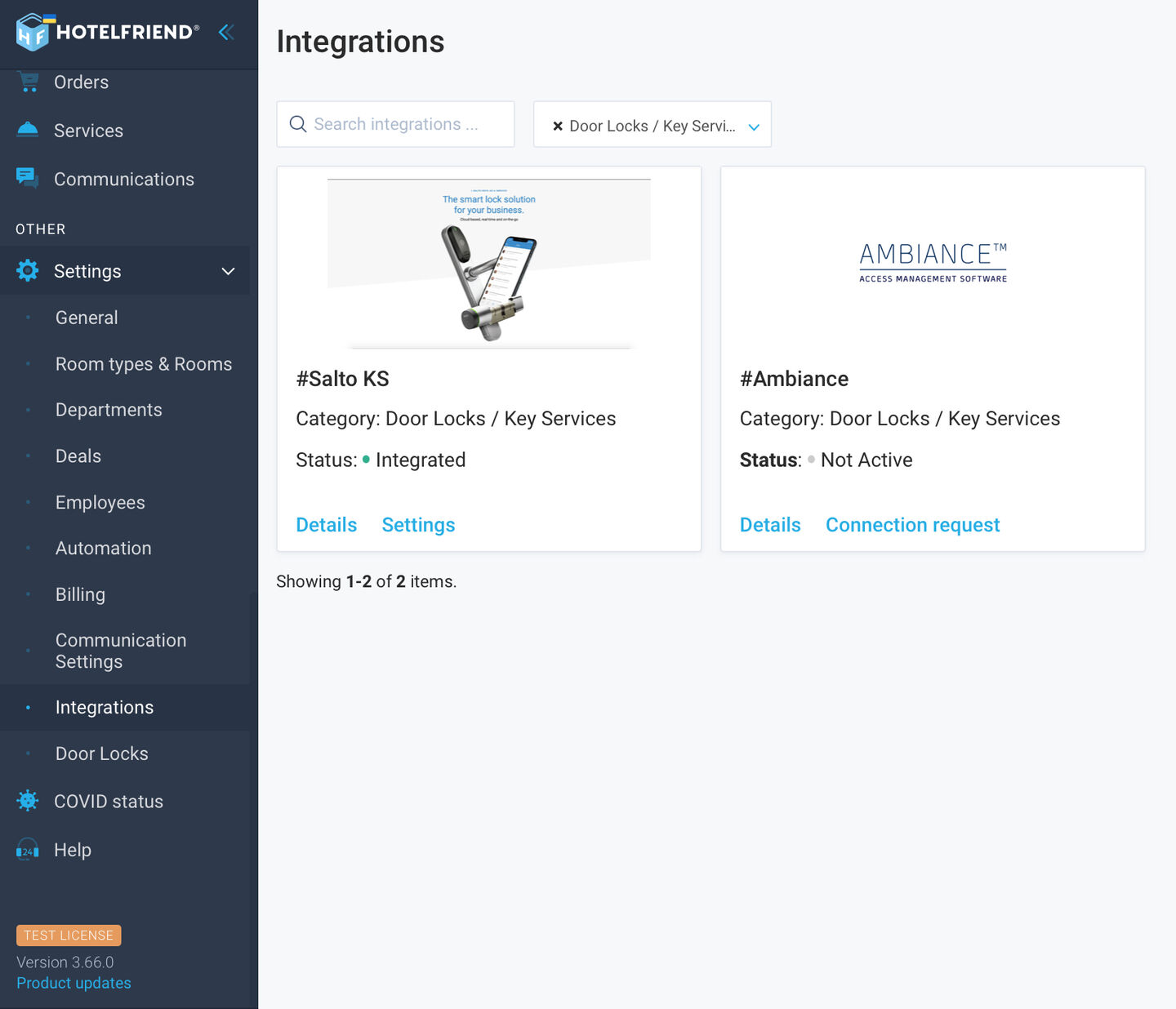 2. Improved Tasks list with filters and preview
You can filter the Task list by the current date, preview it before exporting, and enjoy enhanced export for the Housekeeper role.
3. A possibility to include orders in the Booking Offer
Now you can add orders to the Booking Offer. We've also added an automatic change of status after the guest made a payment.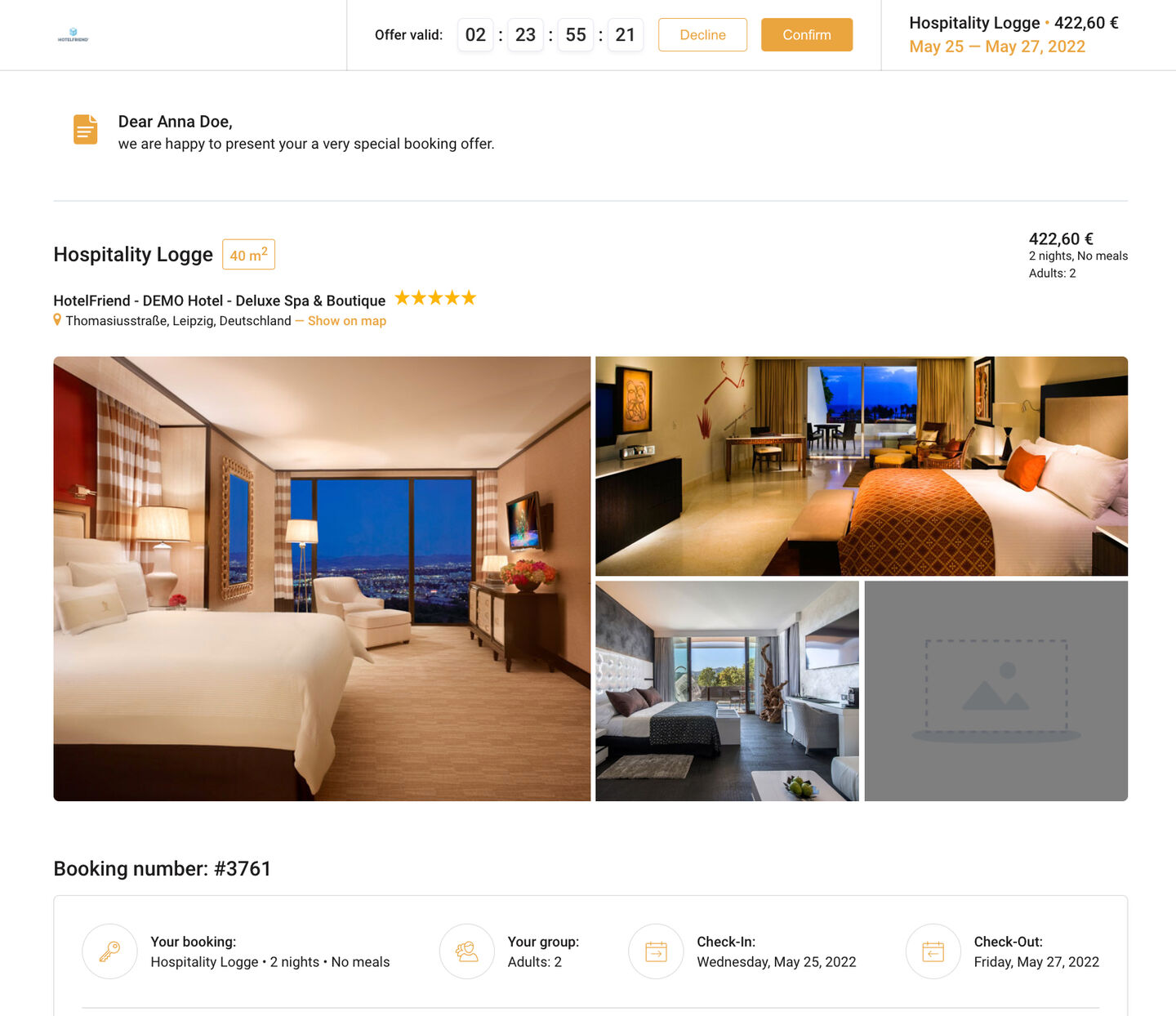 4. Refined automatic cancellation of invoiced bookings from the channel manager
5. New integration with the DSFinV-K – a digital interface for cash register systems
With this program, you can get all the financial data requested by the tax office auditor in one click. The DSFinV-K is mandatory by law for all cash register systems in Germany.
6. Added some changes to Notifications for multi-hotelling
Only the notifications for a specific hotel are now visible.
7. Added an opportunity to show or hide hotel information in the invoice
Now you can show or hide hotel information from the document heading in your invoice.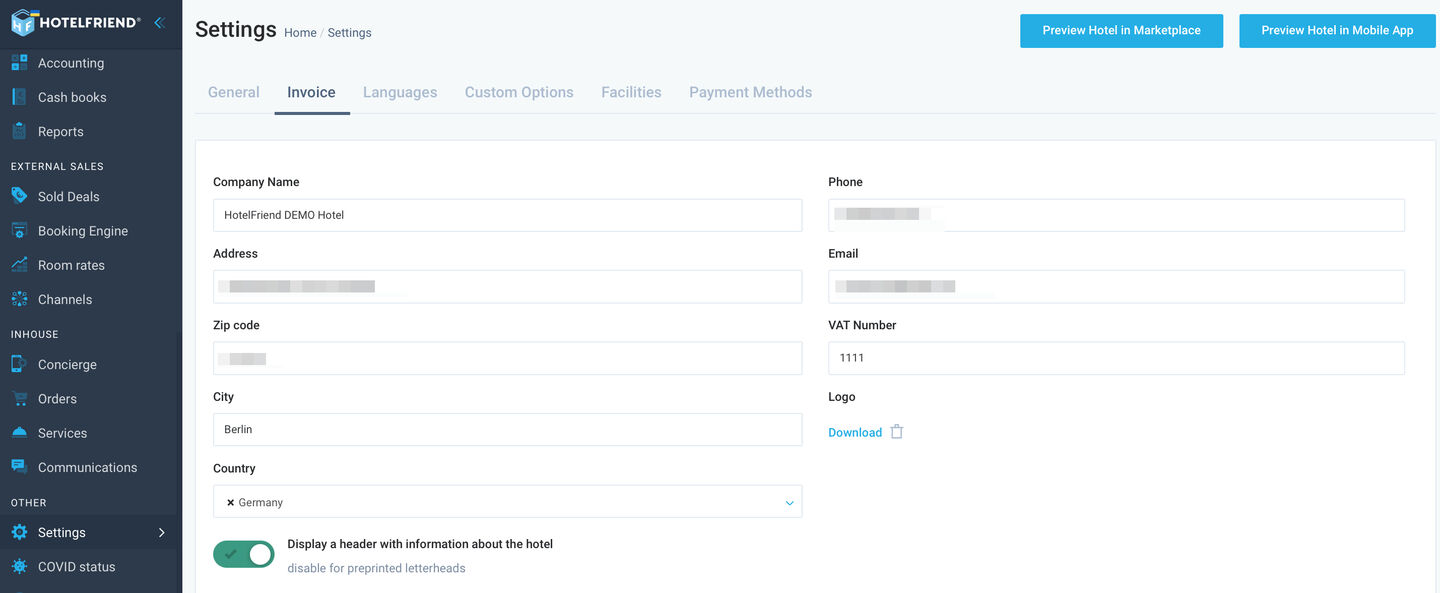 8. Improved export and import of reservations
Improved export and import of reservations to make it easier to transfer bookings between hotels.
9. Some minor fixes have also been made
a) Added a check-out modal window validation when no further action is selected;
c) Increased "Comments and notes" characters limit for a company;
d) Added billing accruals order and grouping in an invoice for the company (preview and a final document).
What's new for website users?
1. Added a new Booking Offer page with confirm and cancel options
We've created a new Booking Offer page with a possibility for guests to confirm or cancel the offer. Guests will be navigated to this page from the email about the booking offer. Confirmation requires full prepayment. After the payment was done, the guest will be redirected to the "My Trips" page.
2. A Booking Request form is now displayed on a separate page
The page also contains more information, and requests could be sent for more than one room.
3. Improved cart view on Booking Engine basket view and order grouping
We've added some functionality to group orders by delivery date and time.
4. The added list of Extras in "My Trips" is displayed with name and price
5. Improved view and sorting of rooms
Now you can view available rooms and sort them by the price increase.
6. Some minor fixes have also been made
a) Fixed console after payment via Stripe;
b) Fixed preloader after selecting date and search room on BB;
c) Fixed display of the Booking Engine sales channel.
If you have any comments, suggestions, or questions about the release and our products, please let us know. We look forward to your input in our future updates and optimizations!
Learn more about the System Get free trial
Author: