Dec 21, 2022 1:17 PM
Dear customers, colleagues, and partners, dear all,
Today, I'd like to thank you all for your strength and perseverance.
As we've entered a post-COVID era, the HotelFriend got back to the business with impressive results. We've added a lot of new features, participated in exciting projects, and launched several initiatives. New clients keep coming day by day, in large part thanks to your kind recommendations.
But most importantly, we've continued to delight you, our customers, with quality solutions. Thank you for your trust and looking forward to fruitful cooperation in the upcoming year.
This time, the Ukrainian part of our team deserves special praise. Despite all the hardships our professionals had to endure, they kept doing what they do best. Our team is committed to improving the product and is always here for the clients. A big thank you goes out to each one of you for going that extra mile to make the hospitality world a better place!
We were also happy to collaborate with many new partners from different IT fields. Together, we've grown our product and contributed to the promotion of digitalization in the hospitality industry. Thanks to you this year was incredibly interesting and full of innovation.
At the beginning of 2022, we outlined a Product Development Roadmap. I can proudly say that we've achieved all the goals and even exceeded the plan!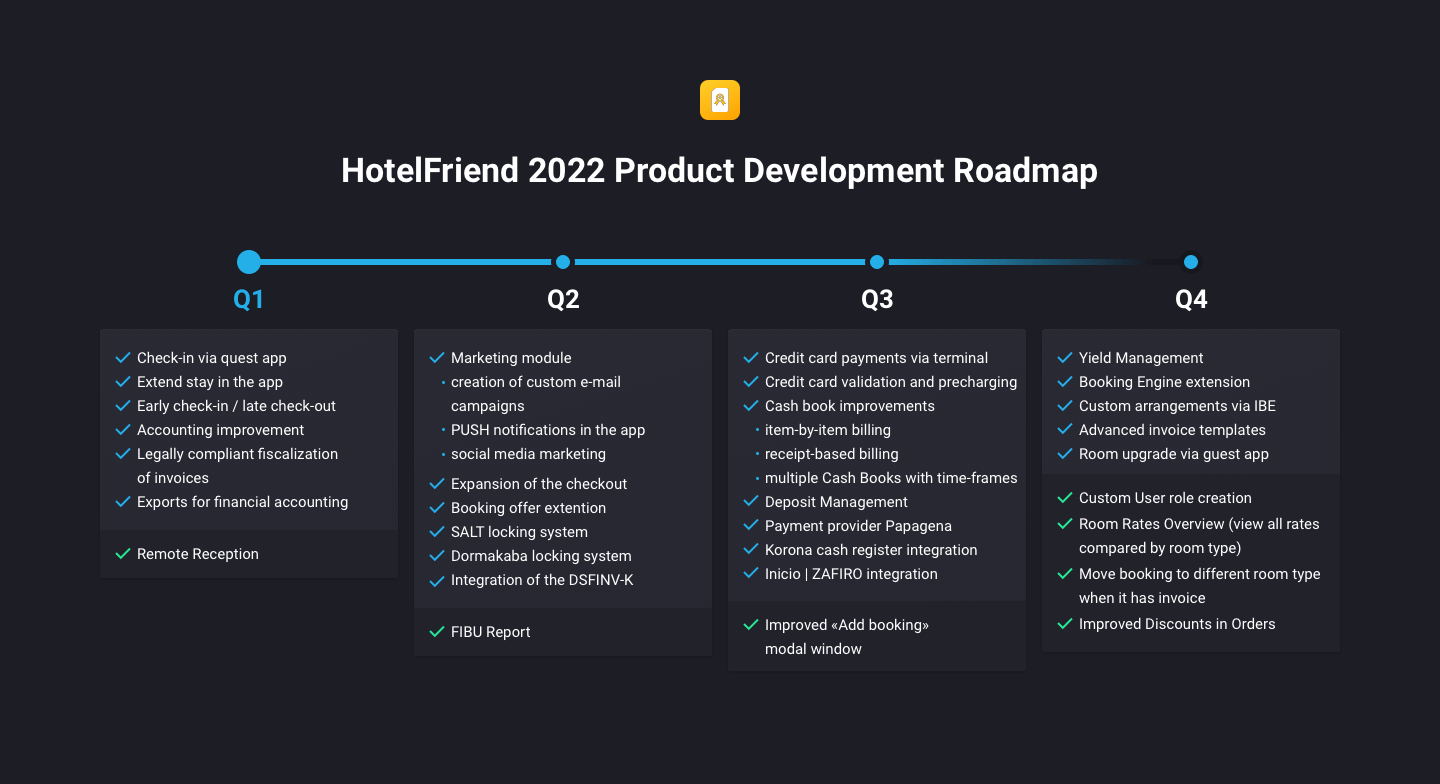 All product updates from the past year
Apart from that, this year had other important highlights. Here is what we've achieved in 2022
1. Company contribution
✅ Gained the DIN EN ISO 9001:2015 certification and got a quality check, which proves our commitment to the highest standards.
✅ Volunteered to provide free software access to those who administer temporary shelters for people fleeing war in Ukraine.
2. Collaboration & partnerships
✅ Started working with many new clients from various industries
✅ Partnered with the Danish FC Nordsjælland and helped them to create a top-level hotel environment for young talents to thrive.
3. Product improvements
✅ Added integration with fiskaly Cloud TSS that makes your POS legally compliant with German tax laws, no hardware required.
✅ Supported hoteliers with GoBD reports to automate communication with tax auditors and authorities to the maximum.
4. Market research
✅ Conducted a HOTREC 2022 Study analysis to find out about unexpected results and trends regarding sales channel distribution.
5. Custom projects
✅ Developed a tailored solution for the A&A Liegenschaften-group and helped them to gain greater operational efficiency.
✅ Created a custom product for the cruise hospitality niche with River Advice and TUI as our first customers.
Thank you all for being with us, and be sure that there's more to come! Expect to see innovative ideas, solutions, and integrations that drive our industry forward. We are ready for new exciting challenges and wish you all happy holidays and a great start to 2023.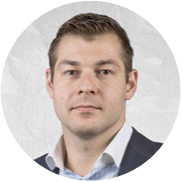 Best regards,
Denis Severyuk
Chief Executive Officer
Warmest wishes to all of you. May joy and peace fill your homes in the upcoming year. Take care of yourselves and stay safe.

Thank you for being with us!